Are you a 13-year-old or a 15-year-old looking to build a skincare routine for your teenage skin? This post will cover everything that you need to know to begin your skincare journey.
Teen skin is radiant, young, soft, healthy, and beautiful. But at the same time, your hormones are raging, producing an oceanic amount of sebum; blackheads seem to be spread wide across your skin's territory. And your self-esteem is defined by that zit you woke up with this morning. It is rather overwhelming but is also quite exciting. You could either worry about it or try to figure out how to deal with it.
What are we hoping to accomplish with this article on teen skin? We know skin changes through the years, and it'll be especially turbulent during these formative years. But we hope that you can keep your skin healthy. Skin that is inflammation-free, moisturized, and naturally bright. We can accomplish these relatively simple goals with a little consistency—the same consistency you have while binge-watching reels every day, along with a skincare regimen.
And no one can maintain a 10-step routine in this busy lifestyle, especially you guys, who have to cope with schoolwork, assignments, tuition, classes, teachers, peers, and so much more. Let's not forget no camera filter could compete with really bright and clear skin. So we'll propose a really simple, effective routine.
The Ideal Skincare Routine For Teenagers
We will look at the three crucial steps: CMS, or Cleanse, Moisturize, and Sunscreen, that make up the skin regime; generally, it's CTM, Cleanse, Tone, and Moisturise. But a toner isn't mandatory if you've got that teen skin.
Now, we don't want you to worry about the "correct" routine because there isn't one. But people generally have a morning and a night/evening routine. You pick the time. And you don't have to go through all the steps in both routines.
So below are some proposed routines you could put into practice and then later expand upon.
For Morning Routine
You could start with a cleanser, go on to a moisturizer, and finish with a sunscreen application.
Or simply cleanse before applying sunscreen.
Or just use your sunscreen before heading out Cleaning is definitely not necessary in the morning till your skin feels extremely greasy, but it's extremely important in your night-time routine.
For Night Routine
Cleanse for 1-2 minutes, followed by moisturizer
Or simply cleanse thoroughly before hitting the hay!
Now we go over the steps and look at some product recommendations that you could consider.
Best Skincare Products For Teenage
Cleanser:
Teenage years are spent outside in the sun, profusely sweating and accumulating a great amount of dust and pollutants onto your skin. And that dust can certainly contribute to acne and blackheads. But there is one thing that could keep it from getting out of proportion: cleansing.
The task of cleansing is simple: to keep skin free of bacteria, excess sebum, and clogged pores.
So here are our three recommendations for Cleansers for teenage skin.
1. Cleanse Me Gentle Skin Cleanser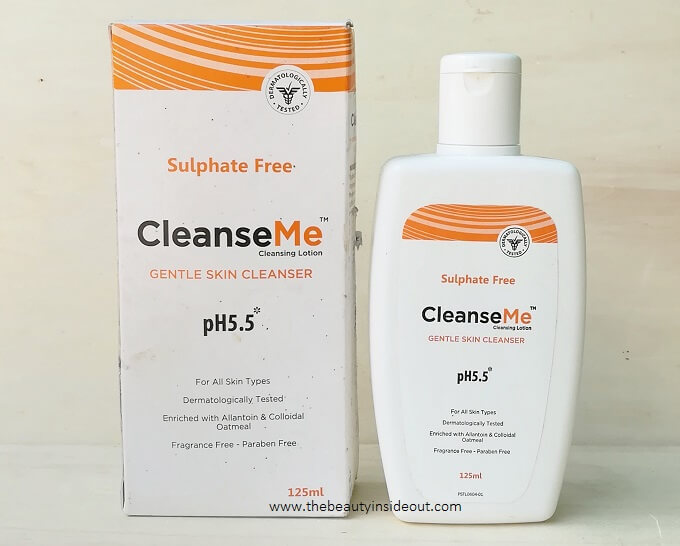 Cleansing sounds pretty basic but you want something that does a good job. The task is to clean thoroughly without leaving a slimy residue or dulling your skin. And this one checks all of these boxes. It's ideal as a morning cleanser or whenever you're seeking something mild on your skin. It's a lotion-based face wash that works like cleansing milk. It's a versatile product and is one of the best dermatologists-recommended face washes for young sensitive skin. Read the Full Review of Cleanse Me Cleanser.
We love this because:
It's ph balanced
Sulphate Free.
Fantastic ingredient mix
Excellent for sensitive and dry skin
Gentle on the skin
Budget Friendly
Recommended by dermatologists
Price at the time of publication: 216 INR for 125 ml
2. Sebamed Clear Face Cleansing Foam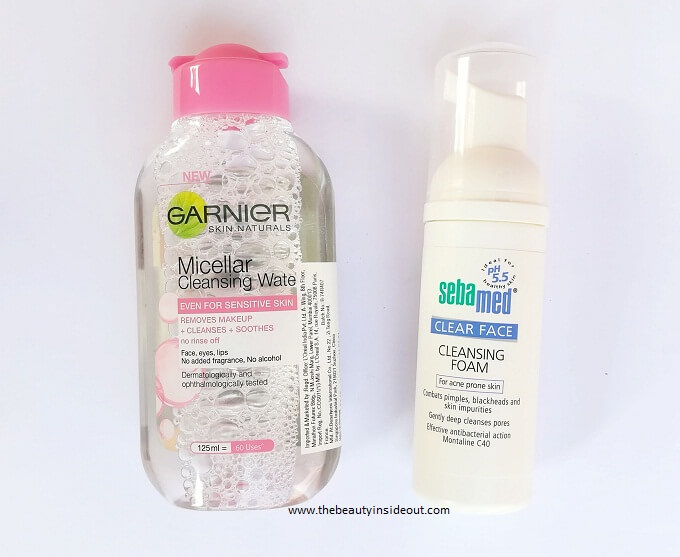 This lovely foamy cleanser is great for playing with, while also being a wonderful cleanser. It contains a unique antibacterial ingredient Montaline C40 which is great for acne skin. This cleanser also works well for all skin types. The Pathenol in it soothes the skin while also maintaining a healthy skin barrier. Even though it's a super gentle foam cleanser, it cleanses effectively. Read the Full Review of Sebamed Cleansing Foam.
We love this because:
Hydrating
Gentle cleansing
Soothing
Ideal pH of 5.5.
Helps with acne
Sulfate and paraben Free
German-based formula.
Price at the time of publication: 322 INR for 50 ml
3. Wish Care 2% Salicylic Acid Face Wash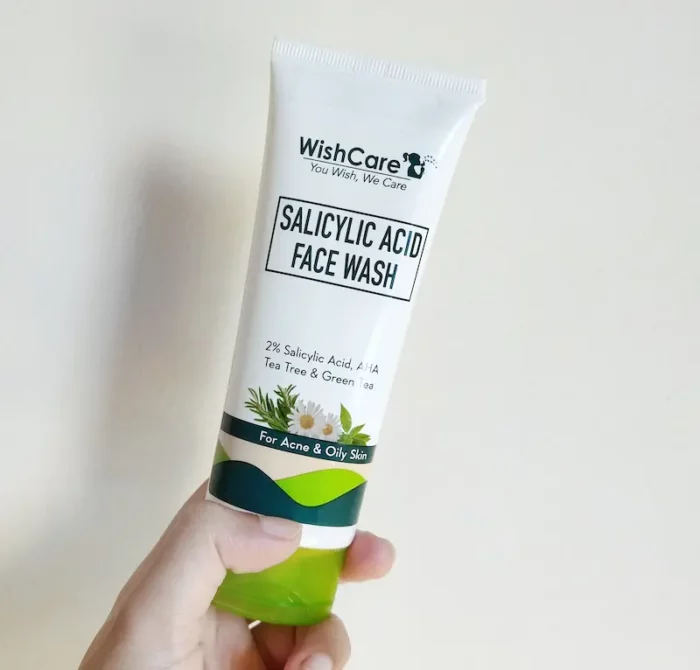 If you are a teenager dealing with acne caused by sweat, excess sebum, and dirt build-up, a salicylic acid-based face wash will greatly help. This is my personal favorite among them. This Wishcare face wash contains 2% Salicylic Acid and cleans your pores of dirt and bacteria, enabling you to achieve that clear healthy skin. And it feels really refreshing as well. Read the Full Review of Wishcare Salicylic Acid Face Wash.
We love this because:
It is non-stripping
Eliminates acne-causing bacteria
Thoroughly cleanses
Improves skin texture
Price at the time of publication: 290 INR for 50 ml
Moisturizer:
Thanks to the hormone called testosterone, the majority of you undoubtedly already experience oily, greasy, and inflamed skin, leading you to believe that you don't need a moisturizer. Even so, the fact is you do. With regular use, a decent moisturizer—preferably one with a lightweight gel base if you have oily skin—can help your skin minimize excessive oiliness. Also, moisturizer keeps skin hydrated and helps in acne reduction.
So here are our top picks for Moisturisers
1. Plum Green Tea Oil Free Moisturizer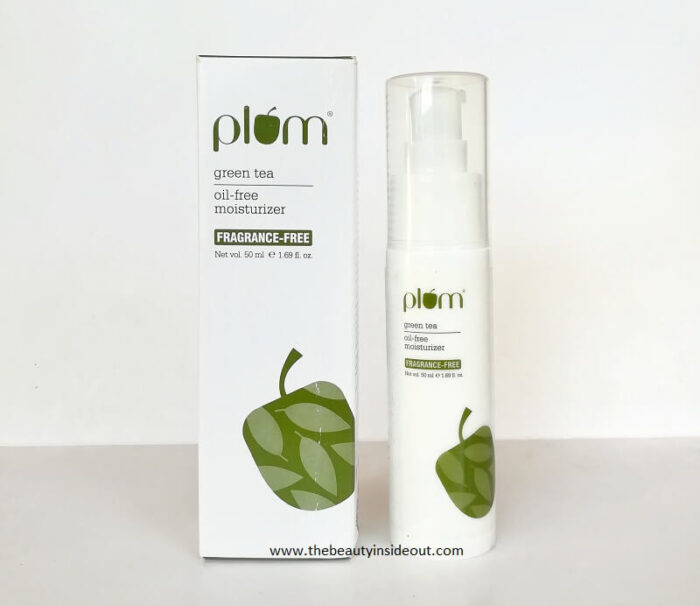 If you have a combination to normal skin, moderate levels of sebum production, and no other skin issues, you could use this one. It's excellent for anyone who just wants to keep their skin happy and hydrated. It's a lovely moisturizer that gently skins in and leaves skin feeling smooth. In addition, it has excellent ingredients including Niacinamide, Hyaluronic Acid, and Green Tea. Read the Full Review of Plum Oil Free Moisturizer.
We love this because
Lightweight oil-free formula
Great ingredients
Gives skin adequate hydration
Leaves a smooth finish
Non-comedogenic
Fragrance-Free
Price at the time of publication: 322 INR for 50 ml
2. Ponds Super Light Gel Moisturizer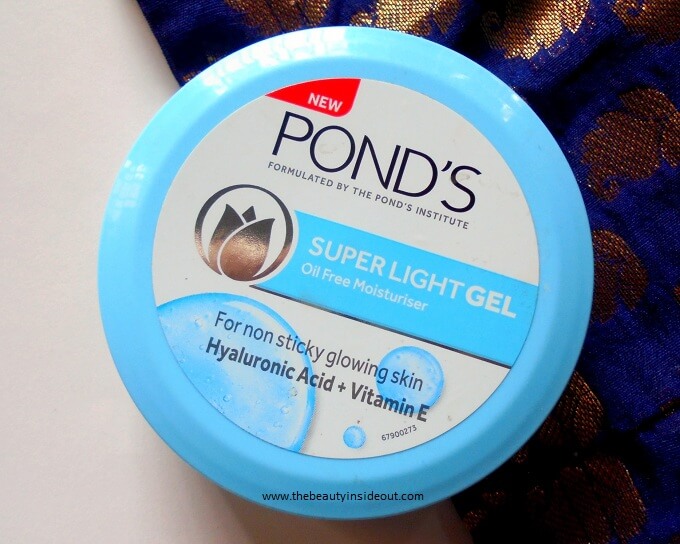 This lightweight gel-based moisturizer is a wonderful pick for oily skin. What makes it more lovable is its budget-friendly price tag and ease of availability in every supermarket. The Hyaluronic Acid and Vitamin E gel has a very low viscosity and doesn't feel sticky at all. It is perfect for summers and monsoons when the humidity is high. Your skin will genuinely stay glowing all day with this one. Read the Full Review of Ponds Super Light Gel.
We love this because:
Super light gel-based moisturizer
Brightens skin
Soothes skin irritation
Makes skin plump and soft
Non-comedogenic
Available in small and bigger packs.
Price at the time of publication: 82 INR for 49 g and 132 INR for 100 g
Cetaphil DAM Daily Advance Ultra Hydrating Lotion
Choosing a non-comedogenic moisturizer is crucial especially if you have recurring breakouts because they won't exacerbate your condition. And picking one when you have dry acne-prone skin is quite difficult. This Cetaphil DAM is a gem in the pool of millions of moisturizers. The DAM Lotion assists in calming skin, reducing inflammation, and removing acne scars. It is non-greasy yet provides long-lasting hydration and moisturization for the skin. In addition, it is free of fragrance, alcohol, and parabens. Read the Full Review of Cetaphil DAM Lotion.
We love this because:
Fantastic for dry and sensitive skin
Skin calming
Reduces skin inflammation
Really moisturizing
Price at the time of publication: 206 INR for 30 g.
If you are particularly looking for ingredient-based moisturizers, here are some of the best ones we've compiled after analyzing tons of consumer reviews.
Sunscreen
We've all heard that sunscreen is crucial and that applying it lowers your risk of developing cancer (by about 65%), but in all honesty, none of us really care about the associated medical issues. So here are some of the aesthetic perks of using sunscreen every morning.
Helps keep skin inflammation in check
Helps Hyperpigmentation or dark patches recover
Prevents redness
It will reduce body tan
Acne heals faster
Finishing your morning skincare routine with sunscreen is very essential. Below are our suggestions for Sunscreen for teen skin
1. Fixderma Shadow Sunscreen Gel SPF30+ PA+++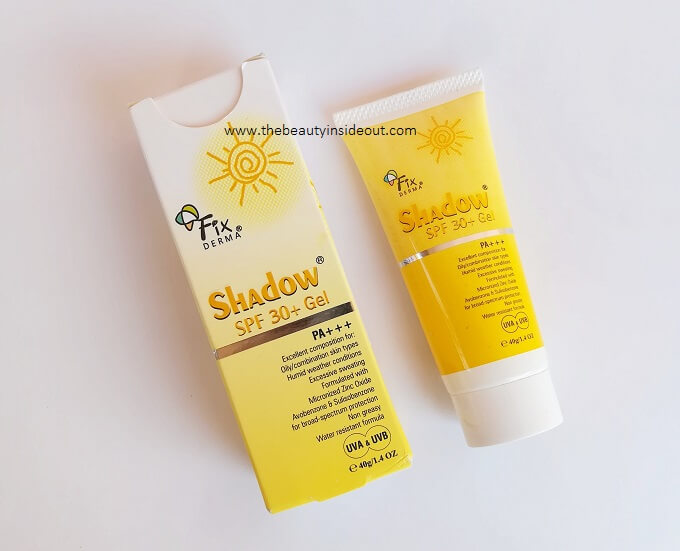 This one's for you if you're picky about your products and skeptical of so-called brands; it's a legitimate lightweight sunscreen that works for most people. Because of its watery gel texture, reapplication is also quite simple. You'll receive ample sun protection and also keep your tan at bay with this one. Read the Full Review of Fixderma Sunscreen Gel.
We love this because:
Excellent texture and skin feel.
Easily spreads on the skin
Does not leave a white cast.
Gives a cooling sensation to the skin.
Fantastic under makeup
Works on all skin types.
Price at the time of publication: 382 INR for 75 g
2. Minimalist SPF 30 Body Lotion
You won't have to buy a separate sunscreen for your face and body because this one from Minimalist provides protection for both. It contains a good quantity of sunscreen to keep you from getting a new one every two weeks. It also works effectively to keep your body moisturized as it doubles as a body lotion.
We love this because:
Broad spectrum protection
Doesn't pill
Doesn't leave a white cast
Non-comedogenic
Huge quantity
Price at the time of publication: 499 INR for 150 g
3. IPCA Acne UV Gel SPF 50+ PA+++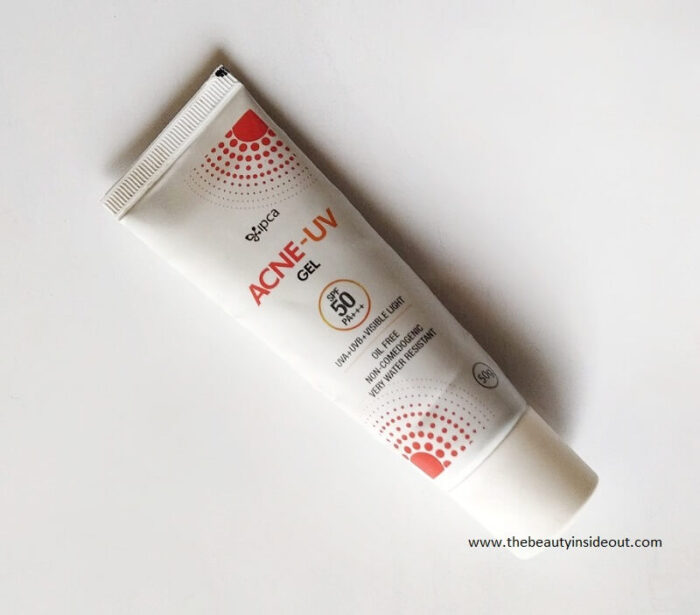 This is a foolproof waterproof, silicone-based sunscreen that will provide optimal broad-spectrum protection. It is incredibly lightweight and will easily spread across your skin. It ensures that your skin retains all of its moisture. If you don't like using a moisturizer in the morning, this is a great option for you. Although a bit pricey among others, this is a highly recommended sunscreen by dermatologists. Just pick this if you are someone who is into outdoor sports or exposed to direct sunlight very often. Read the Full Review of IPCA Acne UV Gel.
We love this because:
Excellent Protection
Contains both physical and chemical UV filters.
Waterproof
Easily blendable lightweight sunscreen
Accessible tube
Price at the time of publication: 769 INR for 60 g
The above skincare products are what we recommend for teenage skin, be it a girl or a guy.
If a skincare routine for a teenager with acne is what you're looking for, we recommend the above minimal routine in addition to using a spot treatment product. You don't always need too many products in your routine. In fact, using minimal products is what is going to give you the best results. But be sure to visit a dermatologist if you have sensitive skin or hormone issues resulting in skin problems because no amount of products will be effective if you have issues on the inside.
If you are a teenager who has a keen interest in Korean Beauty and would like to try K Beauty products, there are many good products that you can try. You can check out our compilation of some of the Best Selling Korean Skincare Products.
Bottom Line
Skincare is similar to brushing your teeth; you merely do it to avoid having terrible skin and, probably retain that self-esteem if your appearance is where it stems from. So don't fuss over it, there's no need to. A simple doable routine is all it really takes to have healthy skin but that isn't the only criterion.
Let us know if this article's take on products or routine helped you!