Sebamed is a dermatologist-recommended skincare brand. Their products are known to be gentle and PH balanced. It is often loved by those with sensitive skin types. This Sebamed Clear Face Cleansing Foam is one of their popular products along with their Clear Face Gel. I finally got to try this product a couple of years ago and it has become the most repurchased product in my vanity. Read on to know why I love this product a lot.
Product Description:
Formulated for oily and acne-prone skin, Sebamed Clear Face Cleansing Foam combats pimples and blackheads. It is made with a patented active ingredient that fights acne-causing bacteria. It is a gentle pore cleansing face wash that soothes and calms inflamed skin. It's particularly good for those with acne.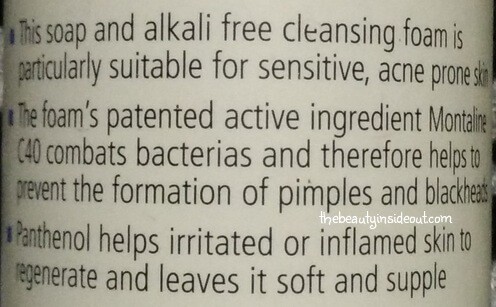 How to use Sebamed Clear Face Cleansing Foam?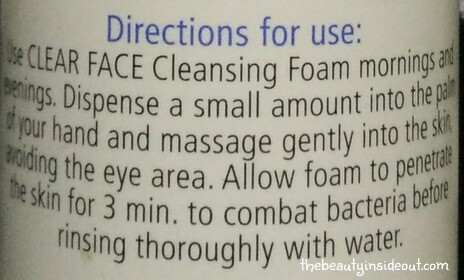 Dispense one pump of the cleansing foam on your palm.
Massage it onto your face gently in circular motions.
If you have active acne and blemishes, allow it on your skin for 3 minutes for it to work.
Rinse it off thoroughly with water.
Sebamed Clear Face Cleansing Foam can be used twice daily due to its gentle formula.
Sebamed Clear Face Cleansing Foam Ingredients:
Water, Cocamidopropylalbetainamide MEA Chloride, Cocotrimonium Methosulfate, Sodium Lactate, Panthenol, Fragrance, Phenoxyethanol.
Price & Quantity: Rs.630 for 150 ml
Sebamed Clear Face Cleansing Foam Review
I have always had acne and breakouts since my teenage years. It would come on and off. I have tried various products some of which caused more breakouts while others gave only temporary relief. I was desperately searching for something that would get rid of my acne. It was at that time that I came across Sebamed Clear Face Cleansing Foam. Since then it has become one of my staple products in my acne-prone skincare routine.
Most of face washes meant for acne-prone skin contain harsh ingredients but this one is an exception. It is very gentle on my skin and it has wholly reduced my acne. Even my scars have been disappearing over time. It is such a miracle product and I am genuinely impressed by it.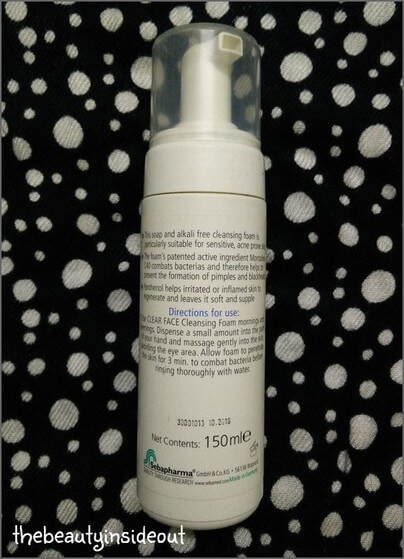 Coming to the packaging, the cleansing foam comes in a long white plastic bottle that is opaque. It has a pump applicator that dispenses the cleansing foam. It has a mild pleasant fragrance that is not overpowering.
I usually need only one pump as it is sufficient to cover my entire face. I wet my face and apply it on my entire face leaving it on for 2-3 minutes for the foam to work and then wash it off. It dried all my active acne and didn't cause me any further breakouts. It efficiently removes dirt and impurities.
Immediately after washing, my face becomes fresh and smooth with a matte finish. I noticed that it made my skin brighter within a week of usage. It must be due to the presence of sodium lactate (lactic acid) in it. This Sebamed Face Wash never made my skin excessively dry or flaky like other Salicylic Face Wash. Indeed, it proves its claims to maintain a pH of 5.5.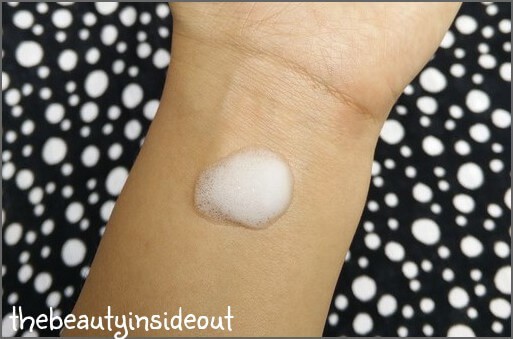 Even though I don't use it on an everyday basis nowadays, you know the urge to use new products, I always have a backup of this cleansing foam in my stash. Sometimes I use it as a spot treatment whenever I have breakouts. I apply it to the pimple directly and it dries out the pimple in 2-3 days without leaving any scar. Having used it for more than a year now, it has definitely improved the texture of my skin. This is definitely one of the Best Face Wash For Oily Acne Prone Skin.
Pros:
Gentle on the skin.
Removes skin impurities, blackheads, and whiteheads effectively.
Reduces acne and prevents the formation of new pimples.
Lightens scars and blemishes and results in brighter and clear skin.
Dermatologically tested.
Paraben free.
It can be used as a spot treatment.
Suitable for sensitive skin.
Cons:
Sometimes it feels like it leaves a slippery residue behind.
Would I recommend it?
Yes absolutely. Sebamed Clear Face Cleansing Foam is a gentle face wash that gets rid of pimples and results in brighter and clearer skin. This product will never disappoint you. It is a MUST HAVE product for acne-prone skin types. HIGHLY RECOMMENDED!
Rating: 5/5
Have You tried this Sebamed Face Wash? If so share your thoughts in the comments section below.