Cleansing plays an important role in a skincare routine. Without cleansing, there is no way to keep your skin clean and healthy. With oily skin, finding a good cleanser that can remove your excess sebum production becomes mandatory. Without talking too much, I am going to straight away go to the list of Best Face Wash For Oily Skin in India. I have personally tried all of these in the past couple of years in my skincare journey and I truly love them all. My skin is also prone to acne, so you can find a face wash that is suitable for acne-prone skin as well in this list. Let's get started.
10 Best Face Wash For Oily Skin in India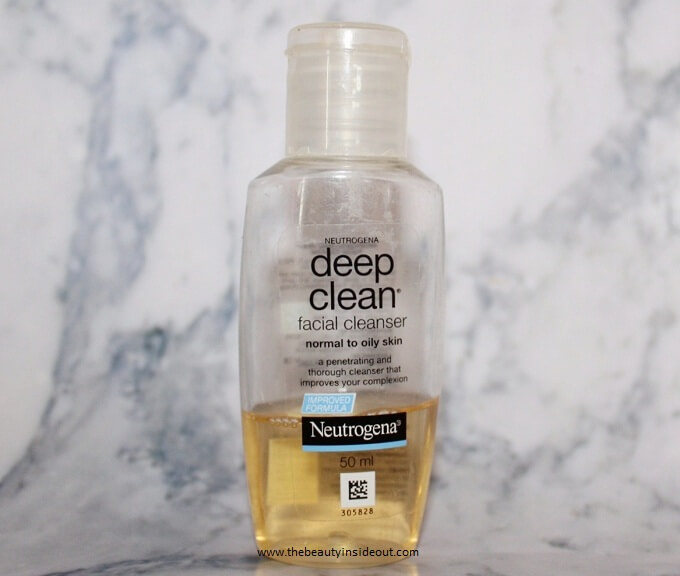 The Neutrogena Oil-Free Acne Wash is the one that is widely popular for acne-prone skin. Despite that, the one that made it to this list of Best Cleanser For Oily Skin in India is the Neutrogena Deep Clean Facial Cleanser. The Deep Clean Cleanser has the same 2% Salicylic Acid as the Oil-Free Acne Wash and is equally efficient as the latter. It's also much more budget-friendly and gentler on the skin.
Pros:
Oil-Free, Alcohol-Free & Paraben Free.
Non-Comedogenic.
Mild fragrance.
Non-stripping, gentle cleanser.
Leaves skin fresh and smooth.
Best suited for normal to oily skin.
Dermatologist tested.
Cons:
Where to buy? Amazon.in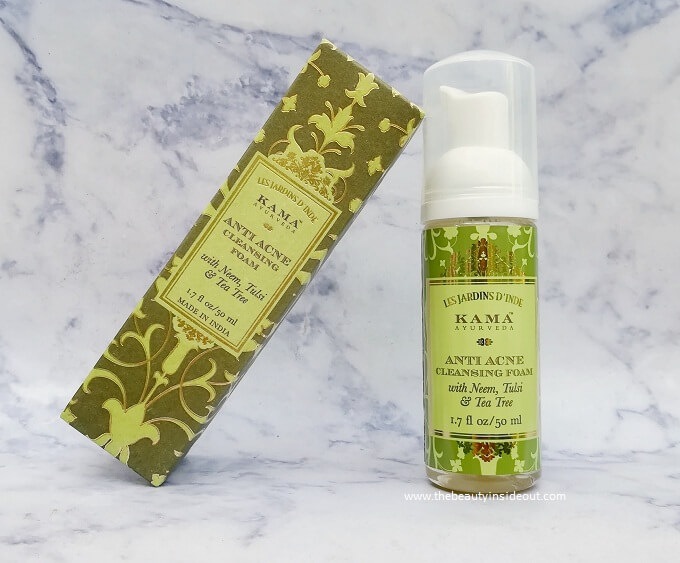 I have a special spot for foam cleansers. I love how they are readily available as foam. I just have to gently massage it on my face without working it to a lather with gel face washes. The Kama Ayurveda Anti Acne Cleansing Foam is one of my favorites. It's such a great face wash that deeply purifies, controls acne breakouts, all of which without stripping off the skin's natural balance. This leaves my skin super soft to touch after every wash and I love it so much. If you are looking for an Ayurvedic Face Wash for Oily Skin, this is the one I'd recommend.
Features:
Enriched with Neem, Tulsi, Tree Tea Oil, Calendula, and Aloe Vera Extracts.
Along with acne-fighting Salicylic Acid.
Has a pleasant aromatic herbal scent that gives an awakening effect.
Imparts softness to the skin.
Clears and Prevents Acne Breakouts.
Free of harmful ingredients.
Best suited for oily and combination skin.
Cons:
It's a Luxury Ayurveda brand, so it's not that budget-friendly. But worth giving a try.
Where to buy? Amazon.in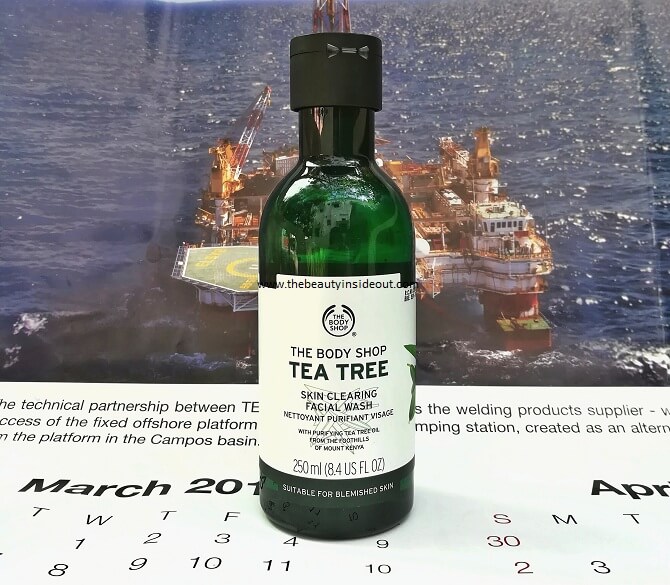 We all know that Tea Tree Oil is a wonderful antibacterial ingredient to treat acne and oily skin. This Facial Wash from The Body Shop has excellent oil control ability by regulating excess sebum production. It's a deeply cleansing, purifying face wash that unclogs pores, reduces oiliness & shine, and leaves the skin visibly clear. Well, the price is also reasonable as one bottle will easily last 4 months. This is one of the Best Body Shop Products For Oily Skin Types.
Features:
Infused with Tea Tree Oil which is an excellent ingredient for acne.
Gives a refreshingly cooling sensation on the skin.
Purifies the skin from impurities.
Ideal for the summers.
Great for acne and blemished skin.
Cruelty-Free and Vegan Friendly.
Cons:
Can be drying, so use a good moisturizer.
Where to buy? Amazon.in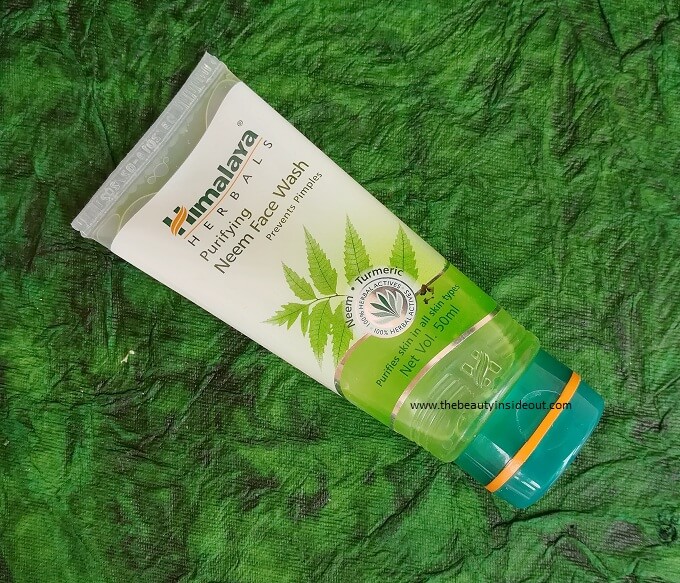 This face wash needs no introduction. It's is one of the most affordable Face Wash for Oily Skin in India. I am sure every college-goer must have tried this at least once. It's a pretty good face wash to keep acne at bay. It's not very drying and cleans the skin very well leaving it fresh and clear. I would recommend this for oily, pimple-prone skin.
Features:
Soap-free, herbal face wash.
Contains potent anti-bacterial Neem & Turmeric.
Effectively removes skin impurities.
Helps with acne to a certain extent.
Budget-friendly and easily available everywhere.
Cons:
Non-disclosure of the full ingredient list.
Where to buy? Amazon.in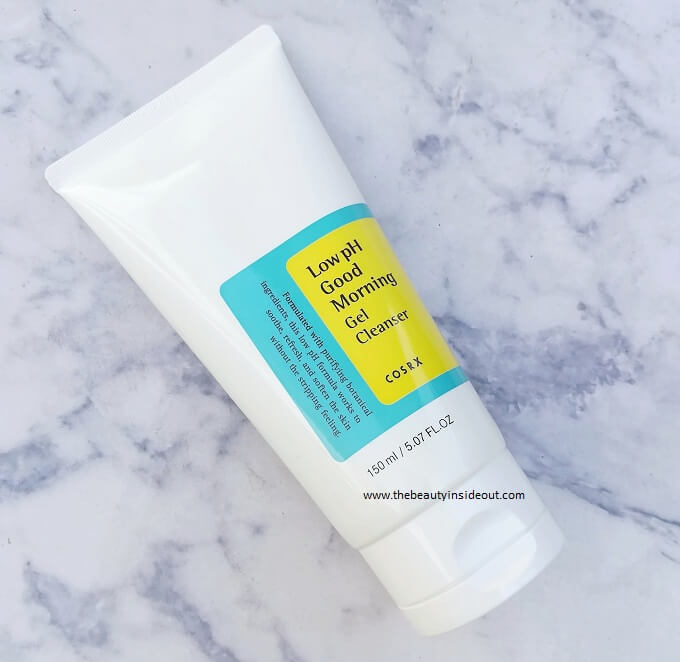 This is a little bit similar to The Body Shop Tea Tree Cleanser. It has Tea Tree Oil and efficiently cleanses the skin leaving it squeaky clean and fresh. Although this isn't my most favorite on this list, it's a much raved and considered as one of the Best Korean Skin Care Products in India. The 150 ml tube lasts really long, so it's on par in pricing with other face washes in this list. It doubles up as a body cleanser for back acne.
Features:
Sulphate & Paraben Free.
Has Low pH that balances skin's pH level.
Contains natural botanical ingredients.
Mild tea tree fragrance.
Perfect for summers and oily acne-prone skin.
Cruelty-Free.
Cons:
Where to buy? Amazon.in | Limese.com (Use Code:TBIO for 10% OFF)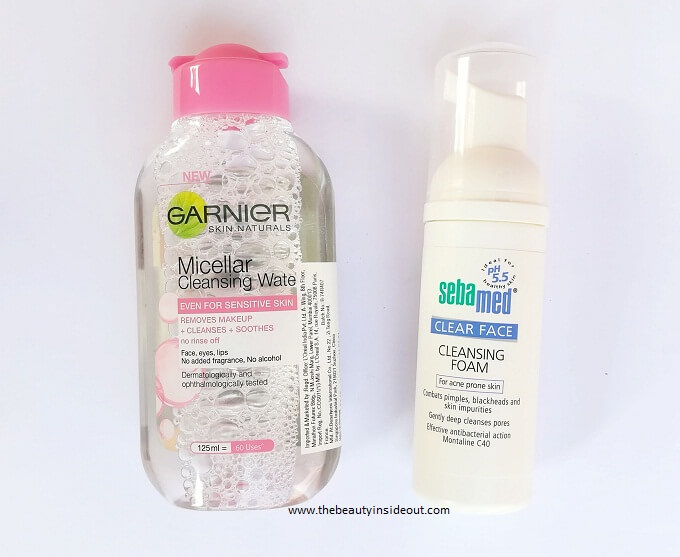 I've repurchased this countless times. Whenever I'm confused about what to get while dealing with sudden acne breakouts, this is the cleanser I reach for. Unlike other cleansers, the foam can be used as a treatment cleanser by leaving it on the skin for 3 to 5 minutes which helps to subside the active acne greatly. It also gently cleanses the skin without stripping moisture off the skin. I love this cleanser a lot, it improved my acne condition along brightening my skin. It's a trusted cleanser and is often recommended by dermatologists. I'd say go for it. It suits all skin types.
Features:
Non, drying, pH balanced gentle cleanser.
Has a patented anti-bacterial agent Montaline C40 that kills acne-causing germs.
Has Panthenol which soothes and regenerates the skin.
Removes impurities and leaves the skin clean and hydrated.
Improves skin complexion.
Keeps acne under control.
Suitable for all skin types, including sensitive skin.
Cons:
Where to buy? Amazon.in
7. AHA Glow Face Wash
This is a Glycolic Acid Based Face Wash with 1% Glycolic acid, 5% Aloe Vera, and Vitamin E. Glycolic Acid is an AHA exfoliator that sheds dead skin cells and reveals newer brighter skin. It's highly effective in treating acne marks, dark patches, and hyperpigmentation. I've used this majorly in my nighttime skincare routine and it's surely a great product. With this face wash, the skin feels super cleansed with no impurities left behind. It unclogs pores, calms active acne, and shows improvement in blemishes too. This is not a mild face wash but is definitely less harsh than other glycolic acid face washes. This is one of the most common Dermatologist Recommended Face Wash For Oily Skin in India.
Features:
Contains a low concentration of glycolic acid, hence suitable for everyday use.
Great for beginners in exfoliating acids.
Gives a squeaky clean skin.
Lightens fresh acne marks, tan and mild pigmentation.
Best suited for oily, acne-prone skin.
Cons:
Dries out skin, so a good moisturizer is needed.
Where to buy? Amazon.in
8. Rejuglow Face Wash
Rejuglow Face Wash is a gentle exfoliating face wash that has got 2% Glycolic Acid and 1% Salicylic Acid. It is one of the Best Salicylic Acid Face Wash For Oily Skin in India. The Salicylic Acid in it unclogs pores and helps to reduce blackheads. The face wash also noticeably reduces sebaceous filaments and whiteheads. It's truly a glow treatment product that lightens acne marks, removes tan, and rejuvenates the skin.
Features:
Clarifying gentle face wash yet non-drying.
Enriched with Aloe Vera and Vitamin E.
Exfoliates the skin.
Great for control excess oil and acne breakouts.
Suitable for both men and women.
Cons:
Where to buy? Amazon.in
9. Re'equil Oil Control Face Wash
Re'equil is much loved among the skincare community for its high-quality products. This Re'equil Face Wash has attracted me due to its minimalist formulation. It gently clears out excess oil while protecting the skin from drying out. It's great for reducing skin inflammations and the itchy scaly nature of acne-prone skin.
Features:
Soap, Sulphate, and Paraben free.
Mildly foaming, non-stripping gel cleanser.
Contains Zinc PCA which is good for oil control.
Removes impurities and excess oil.
Best for oily, combination, and sensitive skin.
Dermatologist Tested.
Cons:
Where to buy? Amazon.in
10. Clean and Clear Foaming Face Wash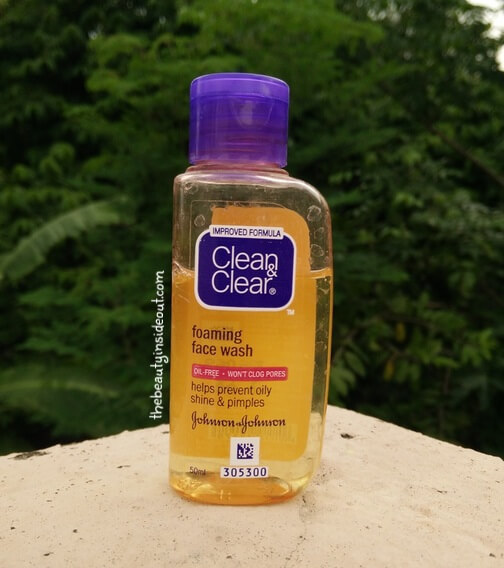 Last but not the least, who can forget this face wash when it's a list for the Best Face Wash For Oily Skin in India. Probably this is my first acne face wash which I used a lot during my school days and still have one in my stash. This is a basic gel face wash that cleanses the skin thoroughly and removes every bit of dirt and excess oil. Even though it is not that efficient in treating cystic acne, this is a life-savor for teenagers with its super affordable price tag. It gives you a refreshed skin and wakes you up at the end of a tiring day. I always go for this when I am out for travel as it's very handy and easily available everywhere.
Features:
Oil-free, richly foaming gel.
Skin feels very refreshed and energetic.
Good oil control.
Helps prevent pimples & blackheads.
Budget-friendly.
Easily available.
Cons:
Contains fragrance & parabens.
Where to buy? Amazon.in
I hope you find this post on the Best Face Washes for Oily Acne Prone Skin helpful. What is your favorite acne face wash? Share yours in the comments section below.