Did you just run out of toothpaste, face cleanser, or sunscreen? Fret now cause we got PharmEasy! (Imagine drums in the bg) I realise this sounds like an advertisement, and I'd say it is (albeit they have no idea I'm advertising for them). Read on to know my take and experience shopping with the PharmEasy App.
A little about PharmEasy
I'm quoting this from their About page since I can't put it any better: they offer "access to a wide range of prescription, OTC pharmaceutical, other consumer healthcare products, comprehensive diagnostic test services, and teleconsultations."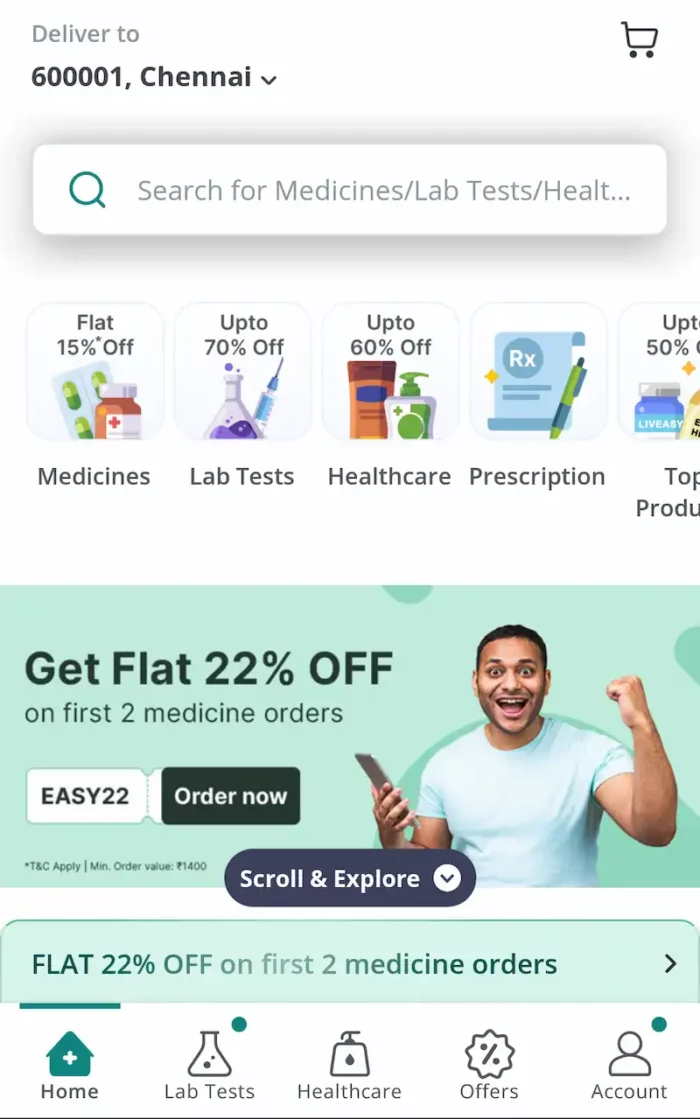 My Experience
I started using Pharmeasy at the beginning of last year and now it's the only website I keep coming back to. I keep returning for even the most basic stuff and I don't mean just skincare. Like even if my shampoo runs out or if my toothpaste is used out, or if I want Lizol or something- I would instantly place an order, and get all my essentials (even chia seeds!)
This is literally pharmacy made easy, and since I'm a slacker I wouldn't take the pains of going to a store for some meagre essentials like toothpaste when I can order it (I mean I'd make sure I'm ordering enough so I don't have to pay delivery charges) So even you could buy pretty much anything that you'd find in a typical pharmacy. But wait, skincare on PharmEasy, explain!
Skincare on PharmEasy
There have some excellent skincare brands there like Bioderma, Cosrx, Plum, and Minimalist! Although I won't say they have all the newest and coolest brands, they do have trusted brands. The point, though, is not branded skincare; it is good skincare, and Pharma makes excellent products that you would find an abundance of on the site. I don't know about you but I purchased my first sunscreen and cleanser from a neighbouring pharmacy, that is also where my skincare regimen began. And for some reason, I've always had more faith in dermatologists-recommended pharmaceutical brands than I have in so-called brands because, well, brands just seem monopolistic.
So why should you choose PharmEasy when there are other skin e-commerce sites with extensive collections? PharmEasy lets me order a serum, a detergent, and sanitary pads all from the same place. That is also one of the reasons why I love it.
PharmEasy Delivery Time
But my favourite thing about them is-
The Delivery Time! it's incredible how quickly they deliver. For example, if I ordered something now, I would either get it today or tomorrow. They almost never take longer than 2 days to deliver.
PharmEasy Lab Tests
The PharmEasy App has a dedicated section that features the various lab tests that can be undertaken at the comfort of your home. Blood samples will be collected from your home and you can easily get the results in a few days time. They have partnered with NABL, CAP Certified Labs, so you don't have to worry about its credibility. There are various health packages starting at affordable price range.
Personally I have tried this feature, so I cannot share a Pharmeasy Lab Test Review.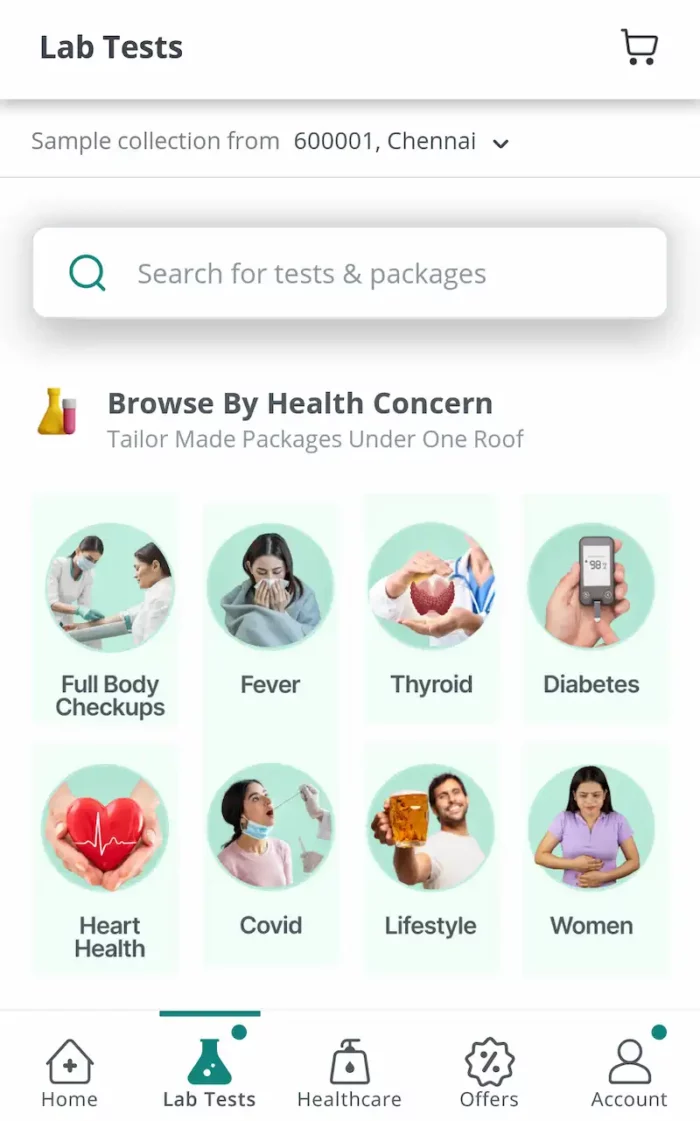 Deals
It's odd but I get most things cheaper here than I do on some other skin ecommerce sites. Like, how is this even possible?
To be honest, I haven't shopped on Pharmeasy in the last few months, but I went back to check it out for this review, and a lot of the items seemed to be a lot less discounted. What will I do with 1% off? I'm not sure why that is. So I suppose they're experimenting or something and will return to better discounts once the trials are over (at least I hope so).
Also, they provide fantastic discounts for your first two purchases, and you can view all of them by checking under your cart.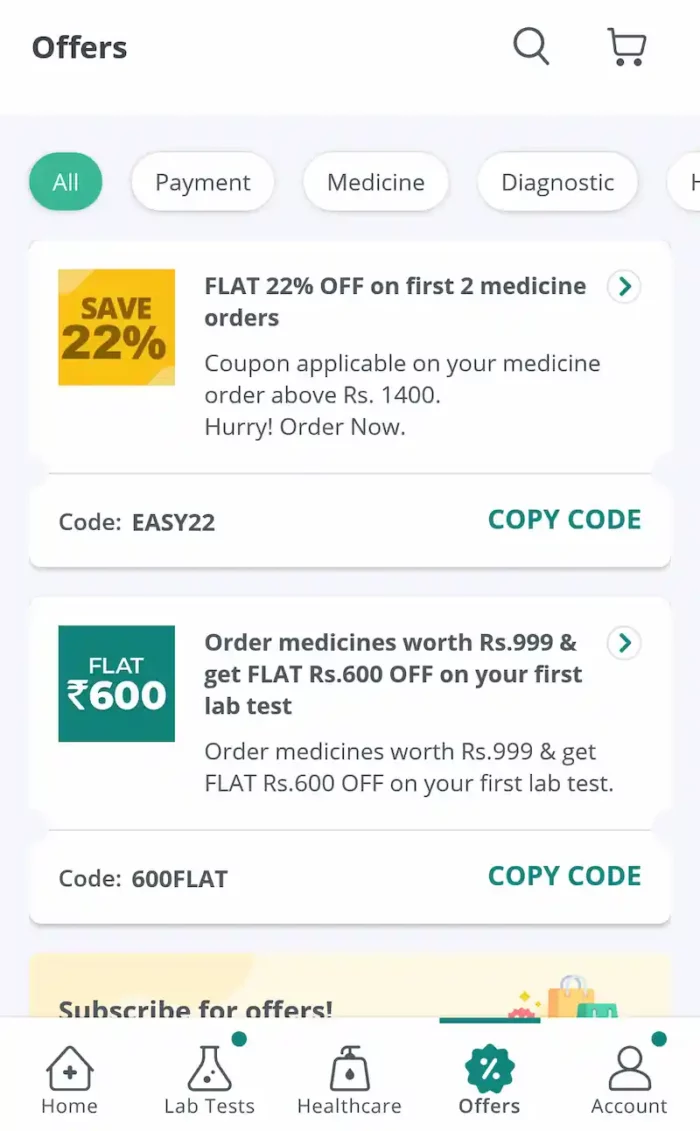 The Things I Dislike
For the love of God, Please give me better product filters! To discover the right thing, I had to scroll for an absurdly long time. If only they had better filters, I could cut that time in half. However, given they don't focus solely on skincare, I believe they won't actually alter that. But I'll get by cause it's definitely worth it.
And while I do want to criticise its user interface (UI), I find that I like the site enough to overlook its basic UI because I can generally find what I need.
Payment Options
Payment methods include credit cards, debit cards, UPI, COD, and even wallets. If you're unsure about internet payments, choose cash on delivery and hand over your cash without any reservation.
They charge very little delivery free if your cart's under a certain amount (this amount changes sometimes).
Getting Medicine
I've never had to order medicine, but I have added some Rx items in my cart, and before ordering those, you'd need to speak with a professional, like who'll contact you to check in, and I think that's pretty great. Some medicines also require you to upload a prescription before you purchase them.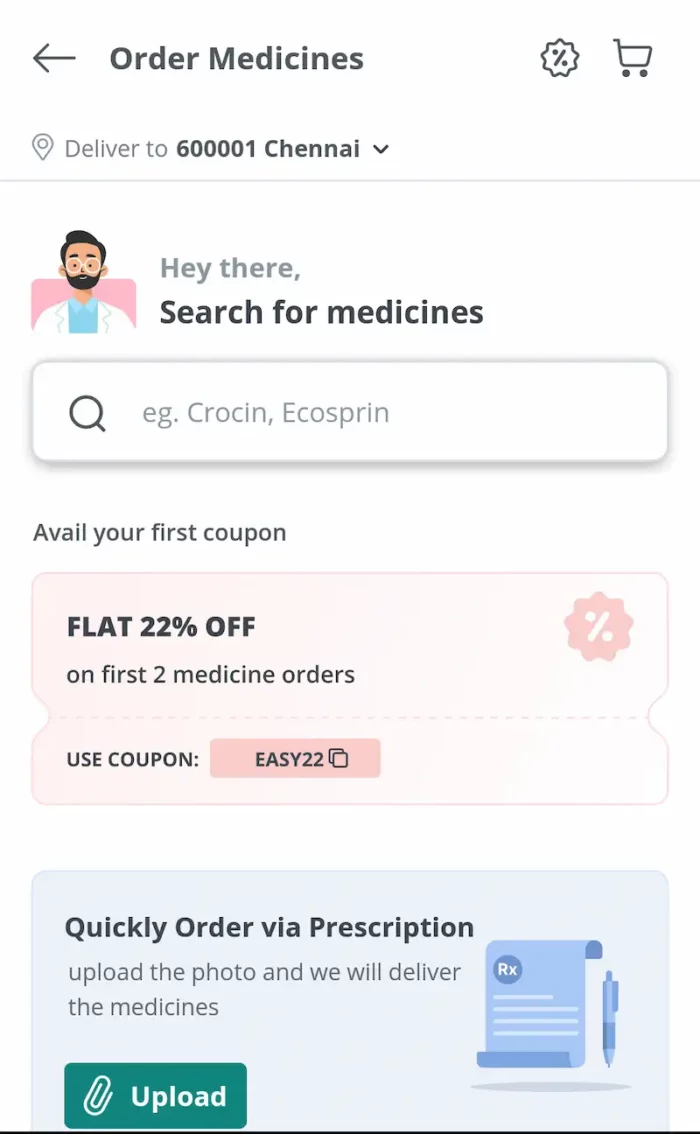 (TMI: You guys already know that it's really easy to get medicine in India, oftentimes without a prescription. But, using a lot of pills without consulting a doctor might result in Antimicrobial Resistance, which means that pathogens will flourish in your body and need extremely potent treatments to be eradicated. Also, there are instances when no medication will help. So, don't take any medications that your doctor does not recommend for you. While taking a painkiller may not seem like a huge deal at first, continuing to do so could cause you to develop AMR. )
Don't buy products like Emolene and Retinoid recklessly because they are Rx marked. There are enough products available that you could experiment without a prescription
Bottom Line
If you've read everything, you'll know why I like Pharmeasy, but if you've just scrolled down, here's the meat of the matter. Despite the limited number of brands, it's a great place to get skin care. And if you need items for personal or home care, it's even better. In most cases, when you order something, you'll get it either the same day or within 24 hours. Lastly, it is definitely trustworthy and absolutely worth checking out.