Rice water has been a personal favorite of mine since I first heard about it, and I've been using it in my skincare routine for about two years. Although I can't claim I've been using it religiously every single day or every single week, I do use it quite a bit. I stopped using it only because I was a little too lazy to make it. When you do something repeatedly, it becomes rather drab, which is perhaps why we have so many brilliant rice products available; we'll go through some of those in this article.
Korean skincare brands have some of the Best Rice Water Products for the Face. They are pretty popular and their formulations are great. So let's see a few of them.
If you make a purchase through the links on our site, as an amazon associate, we earn from qualifying purchases at no extra cost to you.
Best Rice Skincare Products
1. The Face Shop Rice Water Bright Cleansing Foam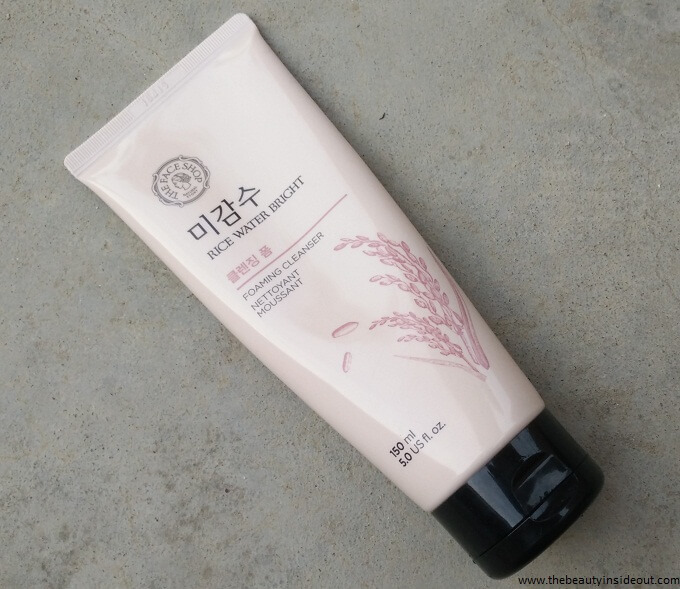 This is a fantastic everyday cleanser. It's an excellent choice for oily or mixed skin. It contains hydrating and brightening elements that help bring out your skin's brightness. This face wash also aids in acne reduction by gently cleansing your skin of impurities and dirt particles. It also helps remove makeup so it's going to make your nighttime routine really simple.
(Read Full Review: The Face Shop Rice Water Bright Cleansing Foam)
2. I'm From Rice Toner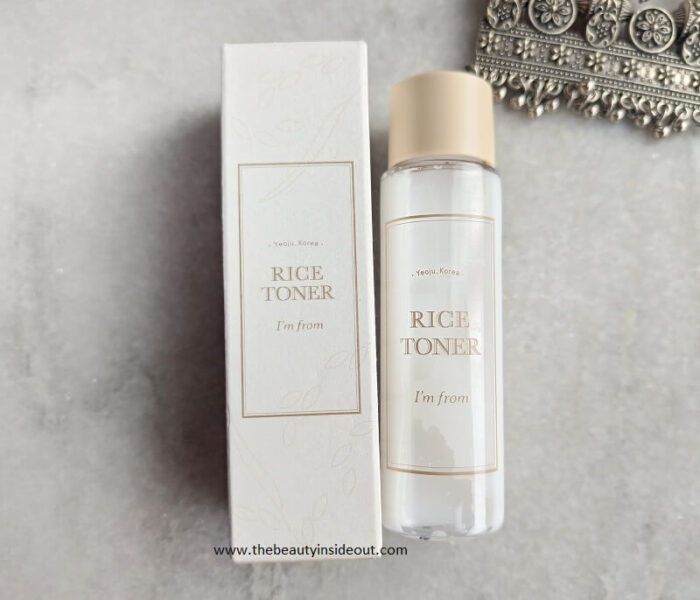 This was a hard pick. Koreans make the best hydrating toners and we love this because of its immense moisturizing and brightening effects. The combination of 78% Rice Water Extracts and Niacinamide works exceptionally in bringing life to your dull and lifeless skin.
(Read Full Review: I'm From Rice Toner)
3. SK-II Facial Treatment Essence
This ultra-luxurious serum from SK II is the most iconic product that can give you great skin. It's formulated with a proprietary ingredient, PITERA™, that is derived from fermented rice. Rich in vitamins, amino acids, and about 50 micronutrients, this serum can dramatically improve your skin tone and, texture giving you glowy brighter, and crystal-clear skin. It is also an excellent antioxidant and anti-aging serum that reduces fine lines, wrinkles, and dark spots. There is a reason why this is a much-loved product all around the world.
4. Plum 10% Niacinamide Face Serum with Rice Water
Serums are quite brilliant at ensuring that the ingredients reach deep within the skin. The plum serum will effectively aid in the smoothing of skin texture and fading of acne scars. It gradually seeps in and helps to level out your skin tone. It's also suitable for beginners, so do give this one a go.
5. Beauty of Joseon Relief Sun SPF 50 with Rice & Probiotics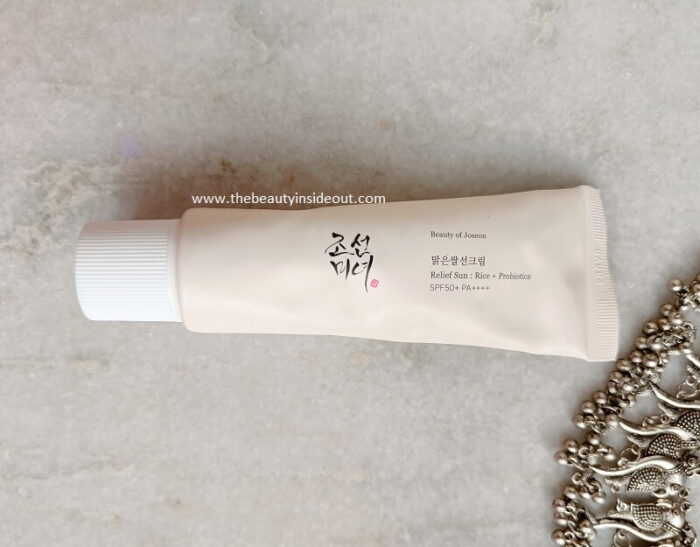 This is one of the Best Korean sunscreens out there. We love that it's a fragrance-free, moisturizing yet lightweight sunscreen. It's made with new-generation chemical filters that don't leave any white cast at all. It's been independently lab-tested and proven to offer broad-spectrum protection with SPF 50 PA++++. In addition to containing 30% Rice extract, it has tons of great ingredients including Niacinamide and Green Tea. You should definitely try this safe sunscreen.
(Read Full Review: Beauty Of Joseon Sunscreen)
6. Cosrx Ultimate Nourishing Rice Overnight Spa Mask
This is one of the finest sleeping masks with rice that helps you to wake up with bright, hydrated, and supple skin. It's one of the best-selling products from Cosrx and there are tons of great reviews on this product. Made with 69% Rice Extract, it has a got a moisturizing and nourishing formula that makes it a great option for dry and dehydrated skin types.
These are some of the rice products that we love. We hope you found the one that suits your skin type.