Halo Ladies ! It's unboxing time! It's been a week since I received this month's Fab Bag. Yes I know I am a little late in posting this review.  Without much talk let's see what I got in my August 2016 Fab Bag.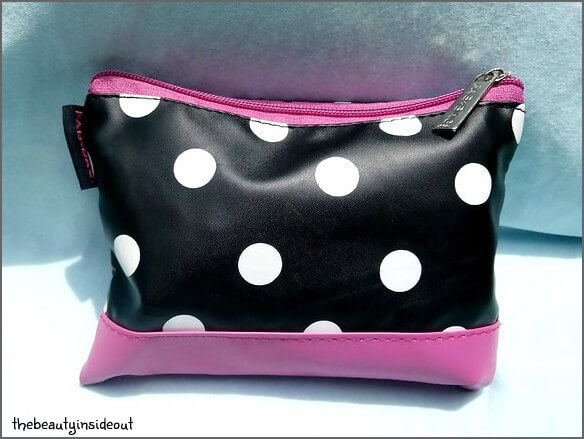 This month's theme is 'What The Chic' and the products come inside a beautiful polka dot pouch. The combination of black and  pink makes it look pretty and cute. The quality of the bag is pretty good and feels like faux leather material.
Contents of my August 2016 Fab Bag:
1.Geri G Plush Mascara
2.Karite Buerre Pure Shea Butter
3.Kronokare Anti Turm(Oil) Repairing Hair Oil
4.Natural Bath & Body Gel Face Masque
5.Livon Serum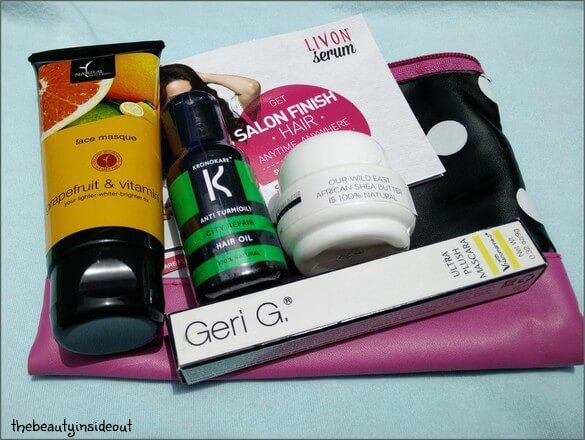 1.Geri G Plush Mascara
This is a product that was chosen by me among foundation, lip gloss and mascara. I chose this mascara as I was out of my Maybelline one. This Mascara has a water based formula which delivers high impace results by volumizing and conditioning lashes. It claims to be safe for contact wearers. The best part is that it not tested on animals and does not contain any animal by-product. Priced at Rs.1000, obviously this is a full sized product.

2.Karite Buerre Pure Shea Butter
This is pure 100% natural Shea Butter from Wild East Africa. It can be used to treat dry skin, eczema, stretch marks, wrinkles and blemishes. It is an anti aging cream as it contains age defying vitamin A & E. I think I will use this as a lip balm and foot cream as Shea Butter works as a great moisturizer. This is a sample of 20 gm. The full sized product is priced at Rs.499 for 50 gm.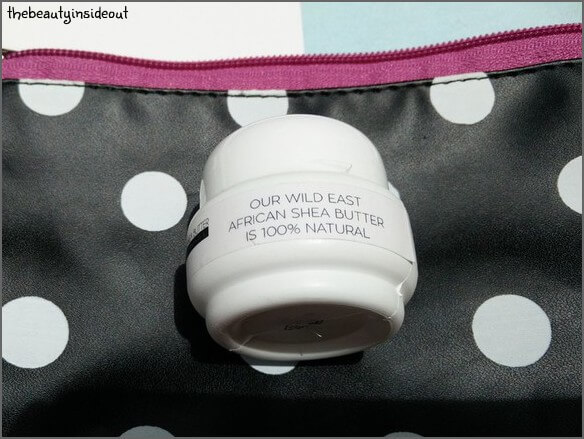 3.Kronokare Anti Turm(Oil) Repairing Hair Oil
I have used cooling massage oils from this brand before and quite liked them. This is a repairing hair oil enriched with a combination of lavender and mint essential oils infused in coconut oil. This would be great for damaged hair as it repairs and nourishes hair strands making it healthy. This is a 30 ml sample bottle. This is an expensive product which costs Rs.2875 for 500 ml

4.Natural Bath & Body Gel Face Masque
This is a gel based face mask containing the goodness of vitamin C and grapefruit. I'm excited to try this product as I love using gel masks, they work great for oily skin and give a cooling sensation. This one claims to be make your face brighter, whiter and lighter. I will test it out and post a review soon. It costs Rs.325 for 100 ml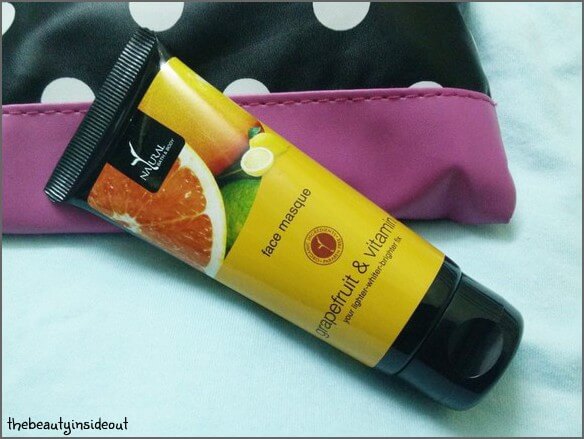 5.Livon Serum
I have used this serum already. It controls frizz and detangles my dry hair wonderfully.I got 3 sachets of this Livon Serum which will be great to carry around while travelling. A single sachet costs Rs.5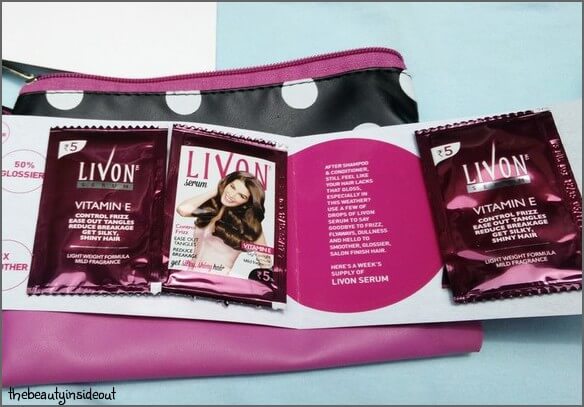 Overall, I am satisfied with the What The Chic August 2016 Fab Bag. This month's bag has got a good mix of makeup, skincare and haircare. I'm excited to try out the Geri G Plush Mascara and Natural Bath and Body Face Mask. If you like this month's bag, you can buy it here. Let me know if you want to see the review of any of these. Hope you enjoyed reading.
See you in my next post,
Love Safi 🙂