Let me introduce you to a clean and sustainable beauty brand today. Rather than calling it a beauty brand, its more of a lifestyle brand that offers not only skincare and haircare but also organic foods and decorative plants. Well, It's called Urvija, which literally means "Born out of the Earth" in Sanskrit. This post will give you an insight about the brand and its products. Lets get started with a little info about Urvija.
Urvija – Sustainable Beauty

Urvija born out of the lush forests of Bengal, India, is a natural lifestyle brand that offers a range of products by environmentally sustainable means. We have our own organic cultivation which has birthed our three verticals: Skin and haircare, Organic foods and a nursery of beautiful, decorative plants. We believe that sustainable living is a dire necessity in this time of excessive deforestation, adulterated food and chemical infused beauty products. Hence, our lifestyle products are grown or derived from naturally cared foliage to provide wellness to your physical and emotional well-being. All this while minimizing environmental impact and aiding the development of traditionally oppressed members of our society. It is our endeavour to share this holistic and beautiful life while simultaneously caring for our environment.
We use ingredients from Non Forest Timber materials (NFTP) as the base of most of our ingredients. These are Mahua butter, Sal extracts and Kusum oil. We are against Palm oil, Beeswax and cocoa butter for the extensive deforestation they cause. All our products are grown in our facility in Hoogly and we work with the tribal and rural communities for the development of the products.
They have an interesting range of skincare & haircare products.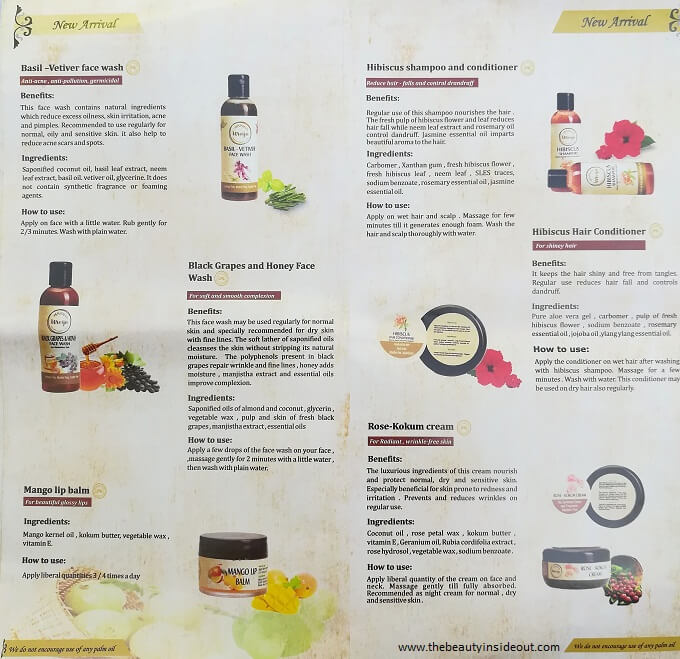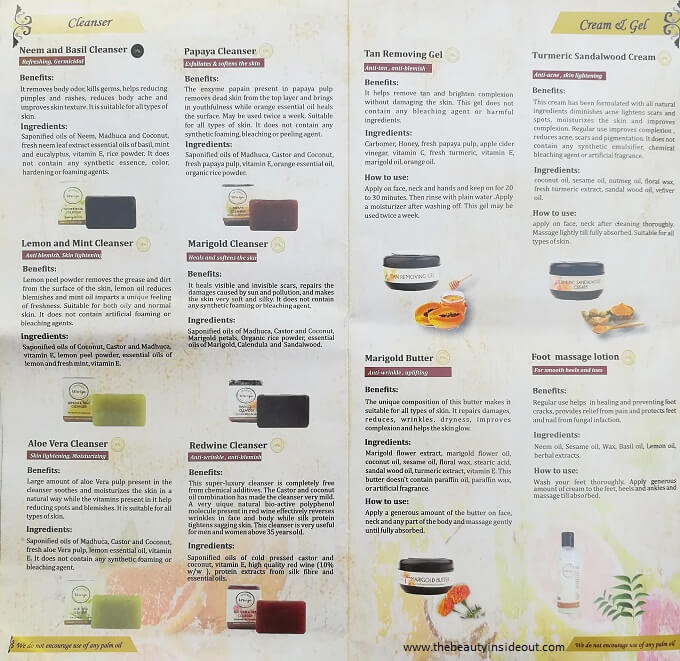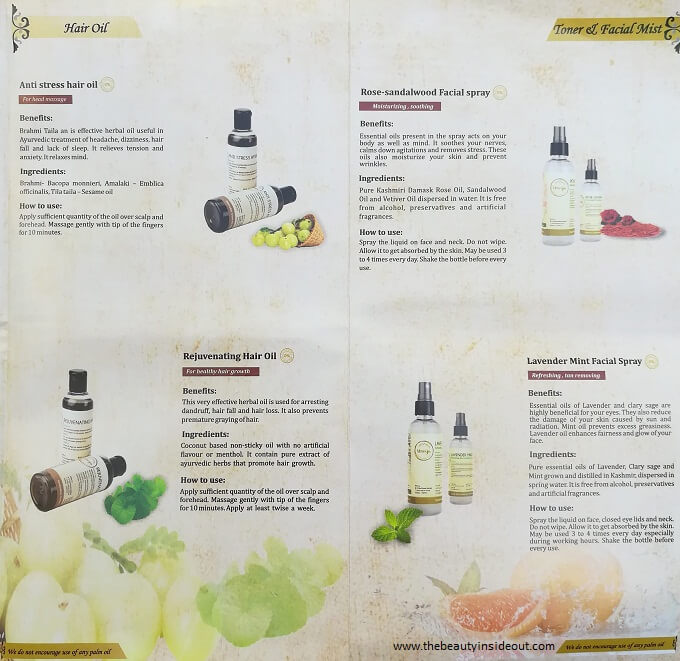 I got to choose three products from Urvija and here are my thoughts on them after trying out it for a couple of weeks.
1.Urvija Neem & Basil Cleanser
I am glad to have chosen this Neem & Basil combination of cleanser for my problematic body skin. Ever since I had a hive breakout on my body a couple of months ago, I've stopped using soaps/body washes completely. I switched to using just turmeric, then to herbal bath powders and now to this. My skin has been responding well with this cleanser, no hive breakouts or further skin irritations. The cleanser lathers well, cleans the skin really well and leaves the skin fresh & soft. It removes body odor significantly. The smell of this cleanser is very pure and natural, it smells like raw neem leaves. The cleanser works for both face and body skin. There are times when I've used this in-shower for my facial skin and it gives that intense cooling/minty sensation on the skin. This would make a great summer cleanser as it feels very refreshing after using this. Since Neem is germicidal, this cleanser is very much suitable for acne prone skin as it kills germs & helps with pimples. Just like any handmade cleanser, it has to be stored properly, otherwise there are chances of melting. I suggest keeping it in a dry place after each use.
Overall, I thoroughly loved this sulpahte free cleanser. I would recommend this for anyone with acne (face & body) and other skin problems. This cleanser has a great set of ingredients and is free of any synthetic essence, color, hardening or foaming agents.
Ingredients: Saponified Oils of Neem, Madhuca and Coconut, Fresh Neem Leaf Extract, Essential Oils of Basil, Mint, and Eucalyptus, Vitamin E and Rice Powder.
Price: Rs.120 for 90 gms. Buy from Urvija and Nykaa.
2. Urvija All Season Body Lotion
This is a medium lightweight body lotion that can be used in all seasons. It contains Almond Oil which is known to be one of the best oils that penetrate deep into the skin providing intense nourishment. The lotion is baby pink in color and has an easily spreadable consistency. It gets absorbed quickly with a light massage. It doesn't leave any sticky residue or greasiness on the skin. The lotion has a mild cooling/minty sensation on the skin while applying. It instantly tackles dryness & dry patches leaving the skin nicely moisturized and nourished. Since I have dry body skin, my skin drinks up the lotion and re-application is required for me. Oily & normal skin types can use this comfortably without re-applying for a whole day. The lotion has a typical herbal fragrance which lingers on the skin.
Overall, Urvija All Season Body Lotion is a nice moisturizing, soothing and nourishing lightweight body lotion that is perfect for oily & normal skin types. Dry skin types will need frequent re-application. If you are looking for a body lotion that is free of parabens, mineral oil, silicone and synthetic fragrances, then this is for you.
Ingredients: Almond Oil, Vegetable Wax, Extracts of Red Sandalwood, Licorice Root, Symplocos Racemosa, Neem Leaf, Essential Oil of Vetiver & Geranium.
Price: Rs.270 for 100 ml. Buy from Urvija and Nykaa.
3. Urvija Rejuvenating Hair Oil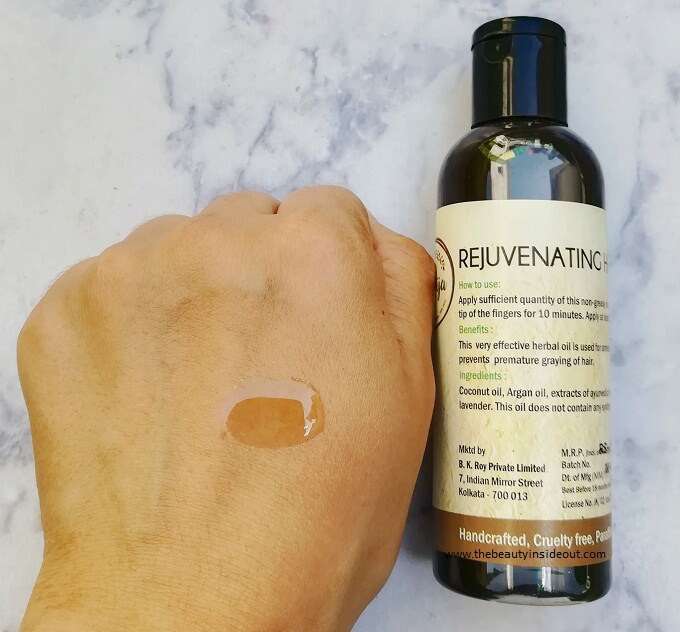 This is a herbal hair oil concoction with a variety of herbs. This has Coconut Oil (which is a versatile oil known to stimulate hair follicles for hair growth) as its base along with Argan Oil (called as Liquid Gold). The blend of herbs gives the oil an exotic herbal scent, with a dominant Amla smell. The fragrance is striking but is not the headache causing types. I don't really get the scent of oil much once the oil is on my hair. If you like Amla Hair oils, you will like this too. The hair oil is golden greenish in color and has a medium consistency. I apply it on the roots & massage it well. I keep the oil on my hair for an hour before washing it off. I prefer not to leave on any oil overnight as I am prone to get breakouts on my face. Whilst using this oil, I noticed less hairfall in shower as well as post drying. The oil leaves my hair frizz free and easily manageable. It also adds softness and a bit of shine to it.
The hair oil certainly helps with dryness majorly and also copes up with hairfall & dandruff to a certain extent. Continuous usage of atleast twice a week is required for better results. If you have been looking for a chemical free herbal hair oil, this is a good option to try out.
Ingredients: Coconut Oil, Argan Oil, Extracts of Ayurvedic Herbs, Essential Oils of Cedarwood, Rosemary & Lavender.
Price: Rs.250 for 100 ml. Buy from Urvija and Nykaa.
My Final thoughts on Urvija Products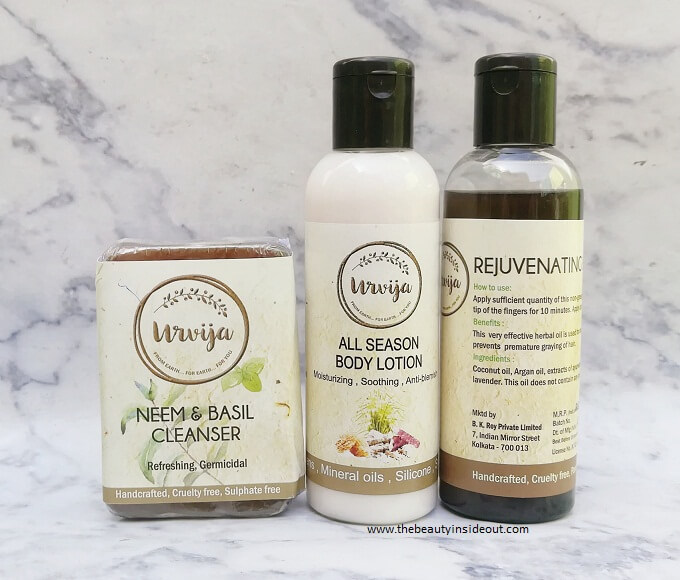 All the three products that I tried did go well with my skin. I loved the cleanser and hair oil the most. For being a clean beauty brand, they are not expensive and are reasonably priced. Urvija products are available on Nykaa and Qtrove, so its not a hassle to get them. Above all, the USP of the brand to follow a sustainable approach is truly appreciable. The products are handcrafted with minimal wastage and are cruelty free. Do check out their products.
I hope you found this post helpful. Do share your thoughts in the comments section below.
Disclaimer: Products sent by the brand, but that does not affect my views & opinions.