Today's review basket includes a gentle cleanser. You better believe I don't find gentle cleaners appealing. For some reason, though, I couldn't get this brand out of my head, so I went ahead and bought their stuff. No, it wasn't at all aggressive marketing that convinced me to order it. Btw, We're talking about Insidein here.
For months and months, I noticed them on my Instagram feed, and I was drawn to their laid-back posts and their white and somewhat serene-looking product design which was eerily similar to The Ordinary and Minimalist. And for whatever reason, there wasn't much buzz about the brand at the time. People began talking about them gradually, and I viewed that as the cosmos asking me to go get it. And finally, here we are;
With the Aquaxyl & Nmfs Face wash from The Insidein. I'll be giving you a detailed account of my experience with the product. But, scroll down if you want to cut to the chase and see the highlights.
Product Description: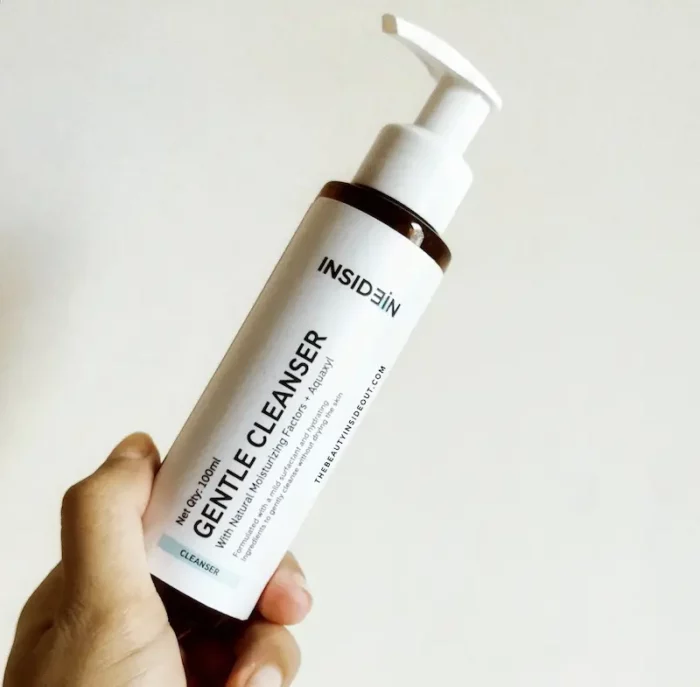 This moisturising Insidein face wash contains AQUAXYL and NMFs. It won't strip off your skin or leave you feeling dry and annoyed.
They claim that it contains a combination of rich hydrators including NMF, Betaine, Sodium PCA, Aquaxyl, and mild surfactants like Cocamido Propyl Betaine.
Honestly, I had never heard of Aquaxyl before, so I looked it up and now I will endeavour to enlighten you.
Aquaxyl is actually a blend of three ingredients – Xylitylglucoside, Anhydroxylitol, and Xylitol.
As Xylitol is actually constituted of a lot of sugar molecules, it can aid in restoring proper barrier function (also used as a sugar substitute).
Xylitylglucoside and Anhydroxylitol are humectants, they help skin stay hydrated and attract more moisture. Say yes to plump skin since they will also help the skin produce more hyaluronic acid.
The three combine to create Aquaxyl, our newest baby, which strengthens the top layer of skin, maintains skin hydration, smoothens skin, and boosts skin lipids. Most certainly, a highly potent hydrator.
Insidein Cleanser Ingredients: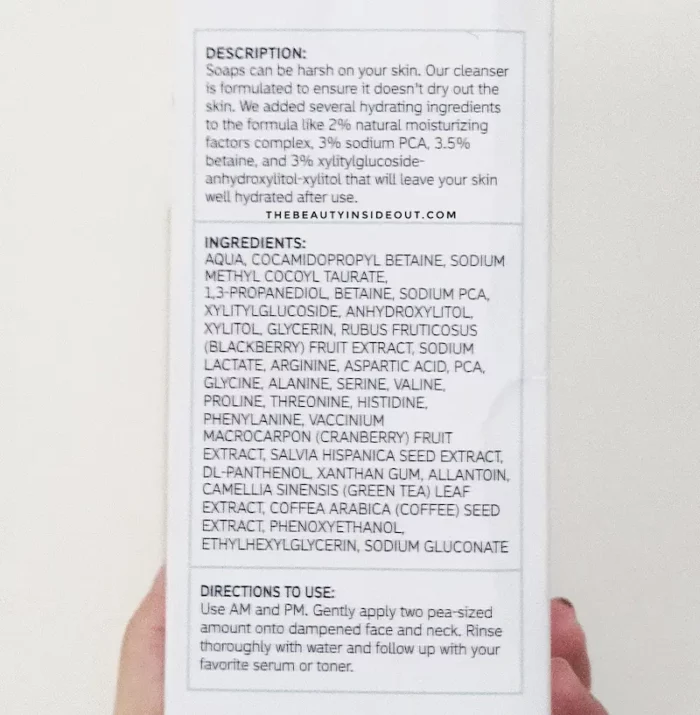 Really though, the list of ingredients is the sweetest. There is a tonne of goodies, including allantoin, green tea and blackberry extracts.
Price: INR 499 for 100 ml.
Insidein Gentle Cleanser Review
Packaging: The cleanser is packaged in an outer box that nicely lists all the information. The pump bottle is easily accessible and is also UV protected. Typically serums and other products come in such dark bottles, so finding a cleanser in such a bottle was a pleasant surprise.
Texture: It has a slightly runny but viscous gel texture. It gets milky white and produces very little foam.
Scent: There isn't much of a fragrance to speak of. Take it as an odourless, colourless cleanser.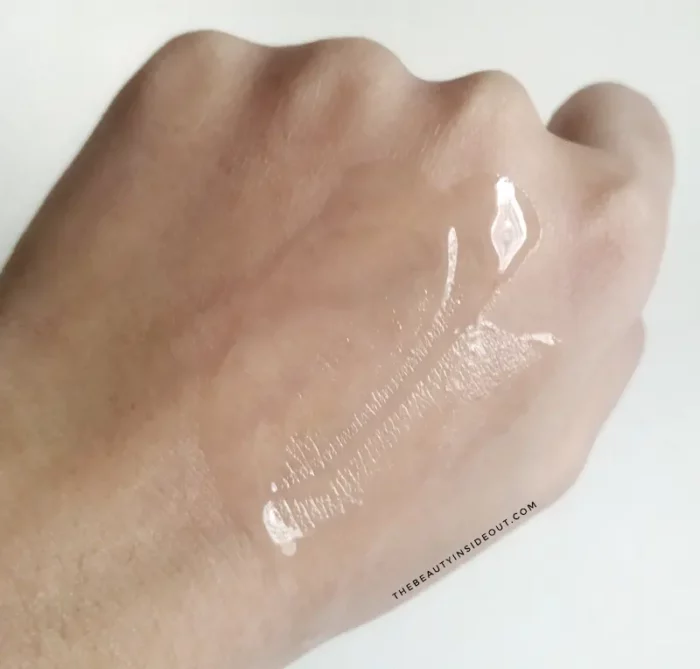 My Experience:
My skin is currently normal-ish but slightly tending towards dryness. I occasionally experience hormonal acne around my chin. I don't suffer from any other skin issues at the moment.
I've been using it for a month and a half, and initially, like the first two days I didn't really enjoy using it. Because I felt it wasn't cleansing properly, only to realise I needed to take more of the products. Yes, my dimwit's brain believed that a pea-sized amount would be enough. More like coin size. And it's been a smooth ride ever since. Quite literally.
The cleanser delivers precisely what it promises. It thoroughly cleanses without removing the skin's natural oils, leaving the skin smoother. And it is not at all drying. Following a wash, the skin feels soft. It effectively removes sunscreen and skin care products.
I find it to be the ideal post-workout cleaner. It genuinely removes all the dirt, sweat, and "tears". And, the skin does appear to be clean, but sometimes it lacks the clean "feeling". That's solely because it is a gentle cleanser. And that's the only drawback.
I think I would truly adore it if it had a menthol-like feel. That's a recommendation I have for Insidein.
Pick this because:
Gentle and thorough Cleansing
Non-stripping
Also removes sunscreen, leaving skin moist after rinsing
There is no itchiness or stretchiness
Ideal for morning and post-workout Cleansing
No scent
The cons:
Lacks the menthol vibe
Maybe not for really oily skin
Would I recommend it? Most certainly, YES.
For people with dry, sensitive, or mixed skin types, it will be a great choice. You'll enjoy this one if you liked Simple Face Wash or CleanseMe. Actually, it's way better than them but just as kind and gentle on the skin.
The cleanser works as promised and is truly fuss-free. It's kind and gentle on the skin. I did enjoy using it. But, as a fan of active cleansers, I couldn't "love" love it.
And until next time!
Happy cleansing!