Simple Skincare, originally a British skincare brand is quite popular worldwide for its no-nonsense sensitive skin-friendly products. It claims to have no essential oils, added fragrance, parabens, colors, and everything that's supposed to be "bad guys" in our ingredient list world. The price range is also reasonable for the quantity they offer and it's one of the greatest buying factors for someone like me who is a broke student. So I bought this Simple Moisturizing Facial Wash after reading a lot of rave reviews. Read on to know my experience with this product.
Product Description:
A Moisturizing cruelty-free vegan formula that is soap-free and enriched with vitamins B, E, and Bisabolol.
Simple Face Wash
Ingredients: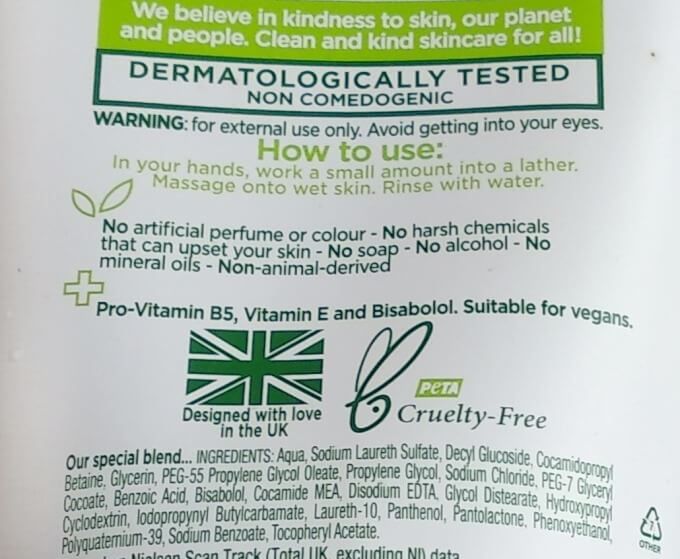 Price: Rs. 325 for 150ml
Simple Moisturizing Facial Wash Review
Packaging: The Simple Face Wash comes in a thick plastic squeeze-able tube which is easy to use and great for traveling purposes. It looks well simple (No pun intended) and I don't expect much either when it comes to this price point. It has every tiny little detail about the product on the backside of the tube starting from how to use it, its full ingredient list to its expiry date.
Texture: The facial wash is a thick white liquid. Its pearly appearance reminds me of the typical Ponds Face Wash. The Simple Face Wash doesn't lather much and you might have to rub vigorously or add a drop of water to emulsify it. I suggest using the facial wash directly on damp facial skin for better performance.
Fragrance: As mentioned the product doesn't have any artificial or essential oil in the formula which I love. Simply put, this doesn't smell like anything at all, absolutely odorless.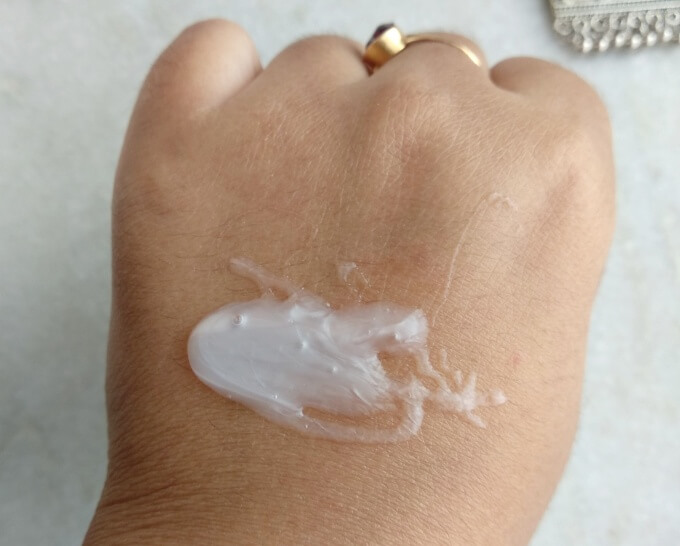 My Experience:
This is a product that I'll classify to have a love-hate relationship. Let me talk about the good things first. It has a pH of 5.5 which is an ideal range. In fact the recommended pH for any cleanser. The facial wash cleanses like a dream. The product doesn't feel dry but let me tell you it isn't moisturizing either. My skin feels clean and refreshed. Probably all skin types can easily use this facial wash without any problems. Though I double cleanse all the time, on lazy nights this cleanser could easily take off my sunscreen and waterproof eyeliner. It also has Bisabolol which is supposed to be good for hyperpigmentation. And It does its job, works slowly but steadily.
Now onto the bad part, although it's free of parabens, fragrances, color, and whatnot, this product is not Sulphate Free. It has SLS as a cleansing agent on the top of the ingredients list which can be irritating for some. Also, sometimes I break out from this if I am not doing my chemical exfoliation right. I can assure you this is happening from this product only because I tested this individually. White pustules arrive on my lip area which leave marks and PIH.
Availability of the product is also an issue for me, as it's out of stock most of the time, which is kind of frustrating, to be honest. I was trying to love this so bad for so long time but ended up hating it due to a bad patch it gave on my cheek area.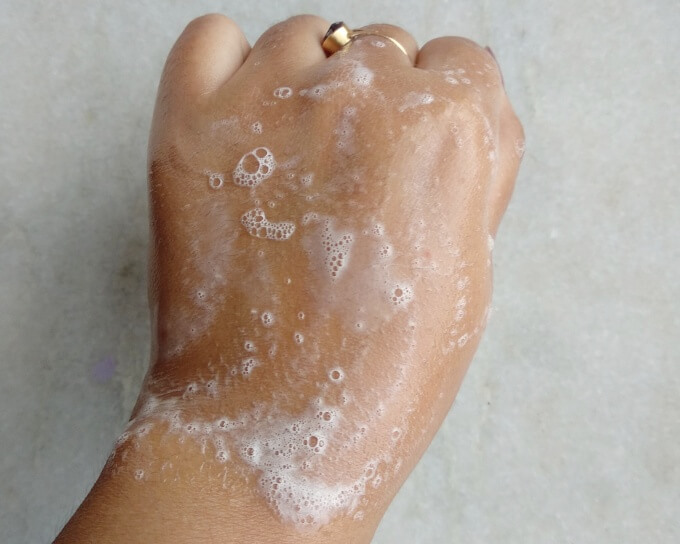 Pros :
Affordable.
Cleanses skin well.
Fragrance and essential oil-free.
Works on hyperpigmentation decently.
Vegan.
Cons:
Contains SLS.
Not the best for acne-prone skin.
Rating: 3/5
Would I recommend it? Although I liked its refreshing feel after cleansing, I didn't like its long-term results of possible breakouts and pigmentation. Unfortunately, this didn't suit me, so it's a no for me.
Have you tried this Simple Face Wash?
Share your experience with us.