If you are a follower of my blog you would know how doted I am to natural skincare and when it comes to choosing products, my first preference would be to go for brands that hail from our own land. Not that I don't buy international brands, it's just that I feel our own artisans are able to provide the best products with best quality, so why not try them. For all my desires I found a one stop destination, Qtrove which curates products made with love by amazing entrepreneurs and artists from around the country.
Let's have a look at what Qtrove has to say :
Qtrove is a curated marketplace that exhibits and sells non-mass produced items from small entrepreneurs across the country. These products are natural, sustainable, not easily available elsewhere, enhance the well-being and social currency of today's discerning consumer. Qtrove achieves it through its stellar network of partner sellers.
My take and experience with Qtrove :
Website Interface : The only source through which we connect with such e-commerce marketplaces is through their website, so it's really important that they have a user friendly, clear navigation and easily accessible site. Qtrove scores well in all the above aspects. I did not find even a single blunder with the site. The portal is easy to navigate, products are well categorized and the whole ordering process is fuss-free. One thing that I loved most is unlike many other e-commerce site that shows random edited pictures, Qtrove displays attractive eye candy photographs of all the products, all that were clicked by the in-house team of Qtrove. The pictures are enough to lure me into buying more and more in the future.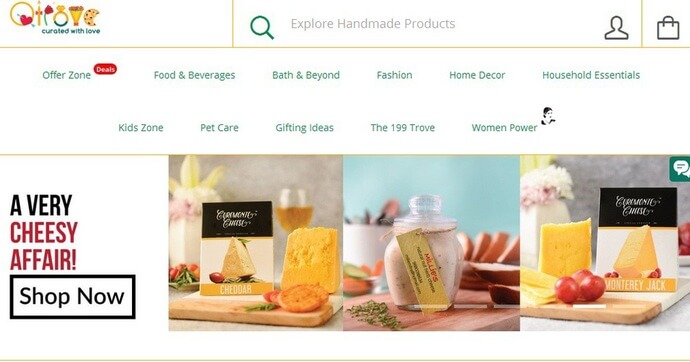 Inventory : Qtrove stocks up a versatile and unique range of items. I am listing some of them below
Handmade Skincare, Bath care & Haircare
Home baked cookies, chocolates, confectionaries, beverages, preserves & condiments.
Handcrafted toys, baby care products.
Handcrafted accessories, jewellery, sling bags and upcycled products.
Kitchen, Gardening & Household essentials.
Pet care food and essentials.
And a lot many more.
You can explore more and buy them from their official website Qtrove.com
Have a look at these. Can you resist them?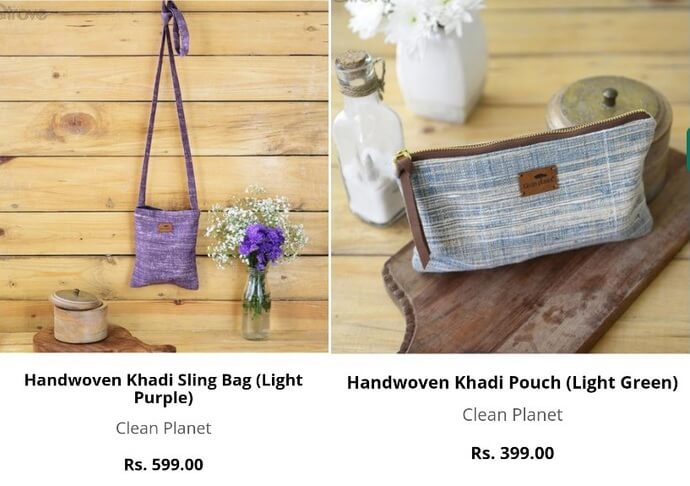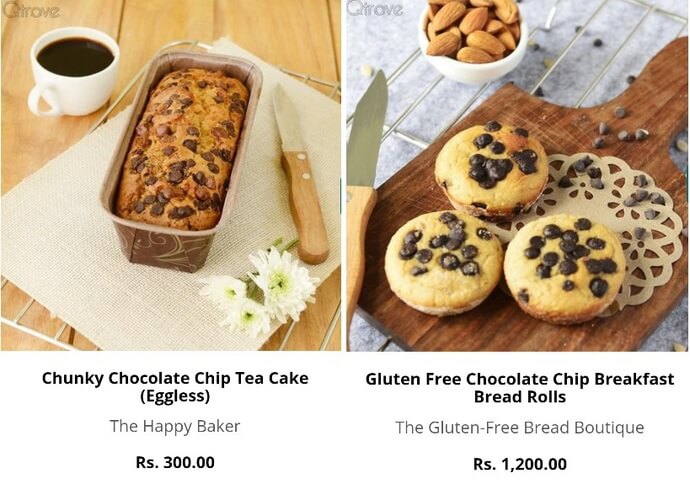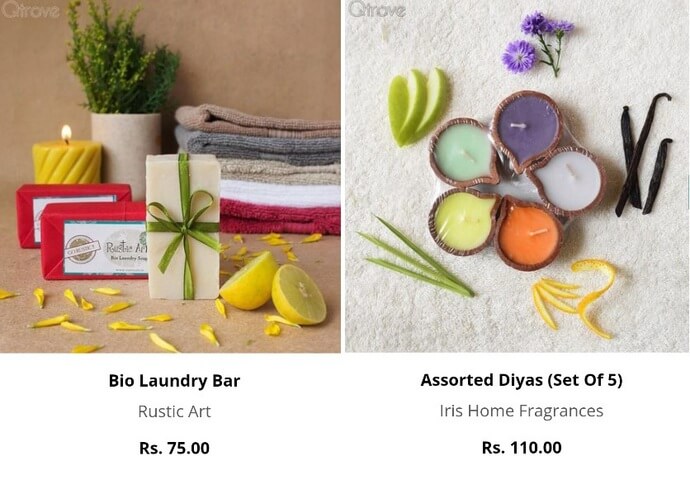 Ordering: As I said earlier, ordering from Qtrove was fuss-free. Choosing products, adding it into the cart, making payment, everything is super quick and requires no extra effort. Being a skincare lover, I placed my order for 2 skincare products, each from two different brands. Qtrove offers both online as well as offline payment options (COD) so you can just pay at your convenience. But I found that paying extra shipping charges separately for each vendor can be unfavorable for many. Immediately upon placing my order, I received both an email and a mobile text message confirming the same.
Delivery& Packaging: Since I ordered products from different vendors, they came in separate packages on two different days. The first one to come was from Cucumber Organics. I'm very much impressed with them, I received the product on the very next day of ordering and the packaging was on point. The glass bottle product was securely bubble wrapped and top spray nozzle came separately in a zip locker. The whole product came in a sturdy cardboard box with Cucumber Organics imprinted on it. Also they were kind enough to send me a sample of their walnut oatmeal scrub. The other product was from Kan's Natural Beauty Care. I received it on the next next day, I mean on the second day (ordered on 20th and received on 22nd). The product comes in a non-breakable plastic tub so it came in a tear proof threaded cover packaging instead of cardboard. In all, I'm happy with the timing of delivery and packaging.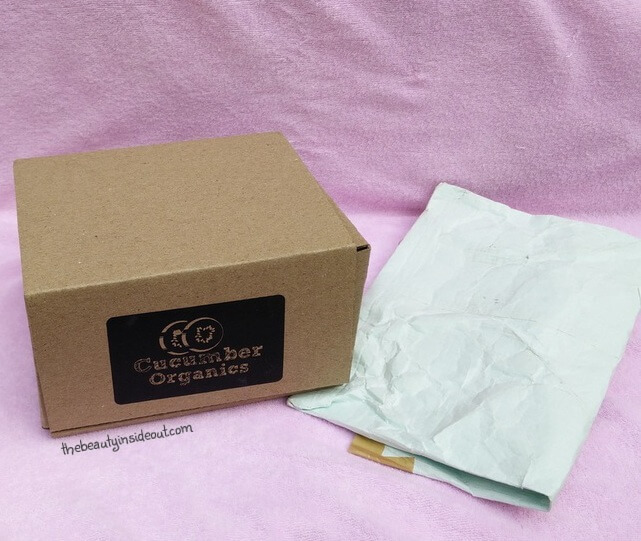 Customer Care Support : Initially I thought I won't have the need to contact them but to my surprise, the product I received from Kan's Natural Beauty Care was not the one I ordered. So I quickly mailed to the Qtrove team stating the same and asked for a replacement. They promptly responded back within an hour saying that they would get in touch with the vendor and get back to me asap. Soon after I received a mail that the original product would be sent out. Within 2 days, the product arrived at my doorstep without me making any annoying follow ups.
The Haul: Would it be right if I don't show you all what I bought, so here it is
Cucumber Organics Tree Tea Clarifying Toner Price: Rs.349 for 50 ml
Kan's Natural Beauty Care 100% Natural Cinnamon Anti-Aging and Anti-Acne Face Pack Price: Rs.205 for 50 gm
Kan's Natural Beauty Care 100 % Natural Kasturi Anti-Pimple Face Pack Price: Rs.195 for 50 gm ( This is the wrongly sent product and they didn't ask for a return)
Summarizing,
Why I love Qtrove?
The mission and vision of Qtrove is something that we really need to appreciate, they curate from the best of natural, organic and handmade products.
Qtrove seek to empower local sellers/artisans across the country who produce exotic and unique products.
We get to know the story of the artisans behind the products.
Visually appealing product catalogue makes you go awe the moment you see.
Availability of a versatile range of products that is not easily available elsewhere.
Fuss-free ordering, payment and delivery.
Good customer care support that is very prompt in responding to our queries.
What one can find unfavourable?
Shipping charges are to be paid separately for each vendor and again since the vendors sends out the products themselves, the products are received in different packages separately.
Still, the good in it over weighs the minuscule cons and I highly recommend my readers to check out Qtrove for all your natural and organic product needs.
And finally we have a special gift for all my readers. You can avail a 15% discount for the first time online paid orders above Rs.500 by using the code BLOGTBIO15 . The code is valid till March 2017 End so hurry up and place your orders and satisfy your organic love as well as aid in benefiting the artisans across the country.
It's time to sign off. See you all again in my next post.
Until then,
Stay Beautiful♥
Disclaimer: I was provided with a coupon in exchange for my honest review.