Tira Beauty. Is it another Nykaa Competition? Or this will bite the dust after giving some buzz in the market. We have to see how this holds up after a couple of years. But right now we sure love the discounts and wide range of products that are not easily available in India. But investors have to understand that it's not the brands or the website experiences that matter the most, it's the trust of authenticity customer services, and return policies that eventually stand out. I was eyeing the app for quite some time. Finally, I decided to buy something I didn't even need. Don't judge me I do things like this all the time and it was on my wishlist for so long. Today I am going to share my experience on the Tira beauty app and if you are interested in knowing then please keep reading.
Who owns Tira Beauty?
Tira Beauty is owned by Reliance Retail and Isha Ambani is the CEO of Tira. Tira is a new beauty shopping app that delivers a wide range of products to our doorstep. It opened its first store in Mumbai.
Apparently, Kareena Kapoor Khan, Suhana Khan, and Kiara Advani are the brand ambassador of Tira Reliance
Is Tira Beauty safe?
Tira Beauty as an app and all the products it carries are very much legit and it is sold after it clears the authenticity mark.
How is the Website User Interface?
The website/ app interface is very user-friendly and it doesn't lag. The app also has all the brands and policies listed which can be found very easily. By just opening the app you can see all the offers and discounts going on which is nice.
There are also trending searches, new products, and makeup and skincare listed individually in the app.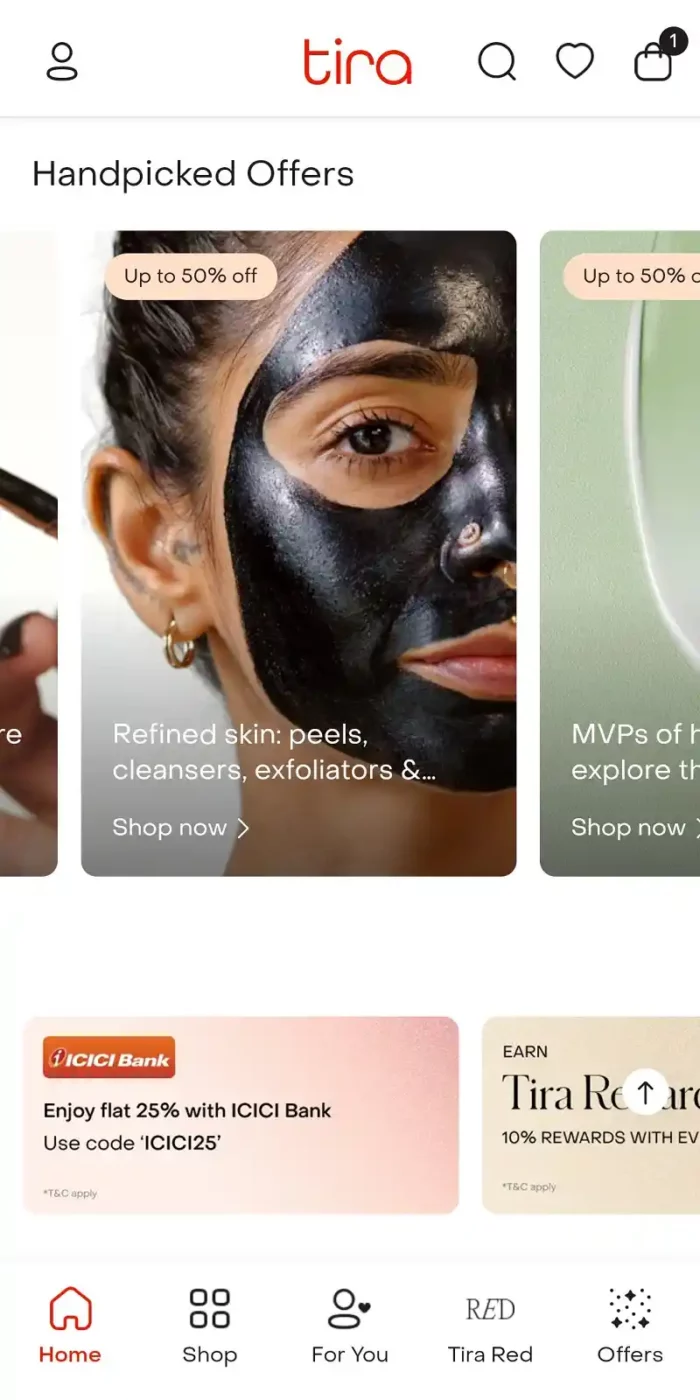 What are the Brands available with Tira Beauty?
There is a wide range of international and national brands available in Tira Beauty. It may not surpass the Nykaa but one has to understand it has its own game going on by having products that are not only unique to the market but also have great value in the beauty industry.
MAC
L'OCCITANE EN PROVENCE
KIMIRICA
Dove
Minimalist
LAKMÉ
OLAPLEX.
THE BODY SHOP
CLAY
CCLINIQU
REVLON
ESTEE LAUDER
K18
SEBASTIAN
What are the payment options?
On Tira, you can use all the credit cards and debit cards acceptable in our country. Other than one can use UPI, PAYTM Wallet, or other third-party transaction apps.
Tira Beauty has cash-on delivery options all over India as well.
What are the Shipping & Delivery Charges?
As per Tira Beauty's shipping and delivery policy, charges are there for orders below 299. But if you are ordering for more than 299 INR then it is free of cost. 70 INR will be taken from you when comes to orders of less than 299 INR.
How long does Tira Beauty take to deliver?
The app doesn't clearly mention the date and time limit but it is said by the customer service representative that it should reach you within 7-8 business days. Other than that, I received my order within 5 days.
They provide tracking and shipping information via e-mail and SMS, which is very convenient for us to check.
How was the packaging? Did the products arrive safe and secure?
Tira Beauty is a leading website backed up by one of the richest families in India. But I must say when comes to the packaging I expected more. The packaging came in a cardboard box like other websites but in the package, not enough safety measurements were taken. No foils or papers were used to securely place the product. Also, my best friend ordered as well and her skincare came fully opened and one product was also missing. The customer service was pathetic as well when refunding for the inconvenience. So we have different opinions about tire beauty. One must make up a mind if they want to splurge on this app or not. I feel they can do much better than this.
Does Tira Beauty have a Coupon Code?
Yes, when opening a new account Tira Beauty gives you a 500 INR coupon. After that, you can see a lot of coupons for various products in the apply coupon section sometimes they appear on the top of the screen as well.
Summarizing,
What did we love?
Wide range of international and national products that are not easily available in India.
Good discounts and a huge range of coupons.
Sometimes they give freebies.
Cash on delivery is available.
Easy to use for a noob.
What we didn't like?
Packaging and customer service did not do justice to my friend.
Not enough safety measurements were taken for the products.
Bottom Line
Tira Beauty is a great app with a huge range of options but it can do way better in the future by changing some policies and creating a great customer system. Also, a lot of the products go out of stock for days which can be a little frustrating. I hope I made a concise and clear picture here for you to make a decision. Toodles!