Titan is one of the most fashionably elegant and sophisticated lifestyle brands that I always adore. I find their products to be of top notch quality and talk about their durability, they are built to last long. I still have one of my first purchases, a Titan watch, sailing smooth even after seven years of wear. The luxury goods brand, Titan, launched its own eyewear line as Titan Eye Plus in 2007. Titan Eye Plus provides world class optical retail experience through their products which showcase the best in contemporary design and styles. Myself being a prescription eye glass and contact lens wearer is always in the quest of looking for new designs for my eye wears. If you are like me, then this post is for you. Here I have cited my most favorite picks from their recent collection.
1.Sophisticated Rimless Eyeglasses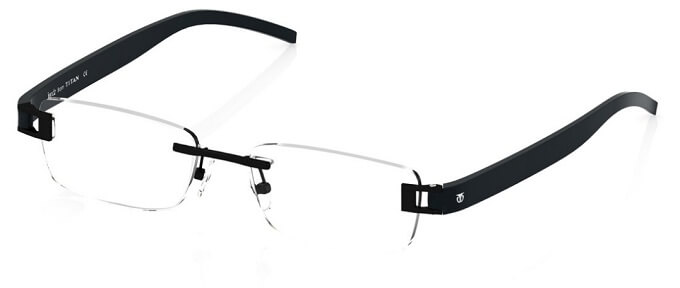 Rimless eye glasses can be worn by people of all ages. Be it a college goer or a retired person, it would suit all. These type of eye glasses not only give you a sophisticated, professional touch to your look, but they can be easily worn for all occasions. One can wear this without any worry for those weird glances from onlookers. This black and blue rimless rounded rectangle eye glasses from Titan is my favorite pick among the 28 varieties they offer. It is elegant yet trendy for the modern women and best of all, these are ultra lightweight due to being rimless. (Model No:TR1020C1A1)
2.Sleek Semi-Rimmed Eyeglasses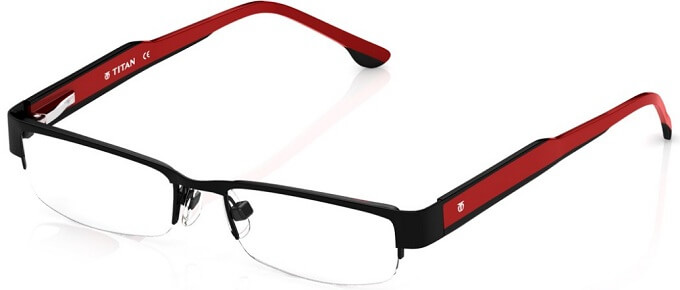 As you can see, semi-rimmed glasses basically have a rim on the top half of the frame and the bottom half is either free or held by a transparent fiber. These types are to be handled carefully as they are much lighter in weight than rimmed glasses but you have the advantage of lesser marks on the bridge of your nose. This pair of semi-rimmed glasses is one of the most modern designs I've come across. This is from their cabana collection and has a stainless steel frame material. The color combination of red and black, and the rectangular shape of the frame adds a sleek and smart style to your entire look. (Model No:T1537B1A1)
3.Stylish Blue Rimmed Eyeglasses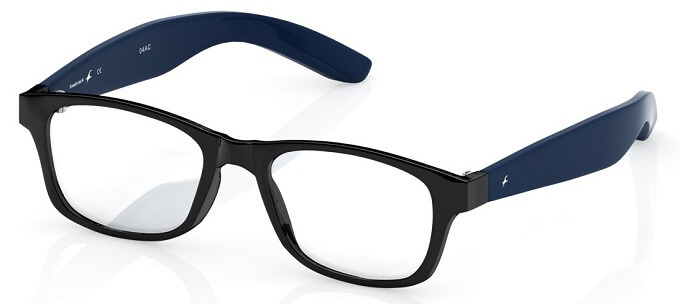 Rimmed Eyeglasses can never go out of fashion. It was once a style associated with the nerdy geeky look, but now this is the style that has become an eternal fashion. Yes, this is one of the fast moving style among youngsters. It gives you a chic yet modern look. When it comes to rimmed, how can one forget Fastrack Eyeglasses. This classic rectangle eye glasses is my favorite pick. This particular model comes in a variety of colors, of which the black and blue shade is a stunner. This is a unisex model and hence can be worn by men too. (Model No: FT1001L1A1)
4.Chic Cateye Eyeglasses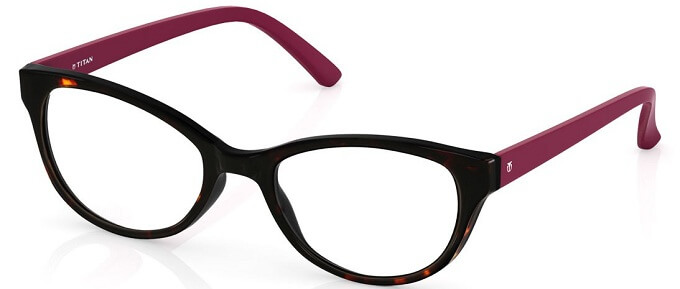 It isn't really necessary that rimmed glasses are for the nerdy ones. They can be trendy as well with a variety in colors and frame shapes. This Titan Eyeglass from their Hipster collection has a beautiful appearance with its Demi brown frontal color and a light pink-purple hue in the length of the temple. It's attractive cat eye shaped frame is sure going to attract a few glances in the party you are going to bash. (Model No:T2111A1A1)
5.Trendy Fastrack Bugeye Sunglasses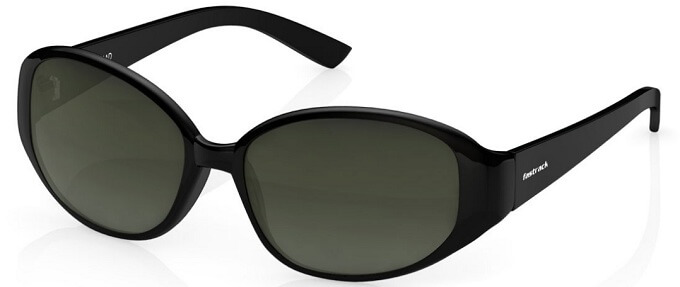 Sunglasses are worn not only to add to one's style quotient, it also serves as a protection for your eyes. In today's scenario, it has become a necessity to get a pair of sunglasses if you are planning to go outdoors. Sunglasses protect your eyes from dust, pollution and UV rays that can damage your retina in the long run. So why not get a sunglass today if you don't own one yet. This bugeye eyeglasses are adored by most young women. Its exceptional with its stylish and unique look. Though the frame is boring black, the green lens adds oomph to the sunglass. (Model No:P185BR1F)
6.Premium Titan Aviator Sunglasses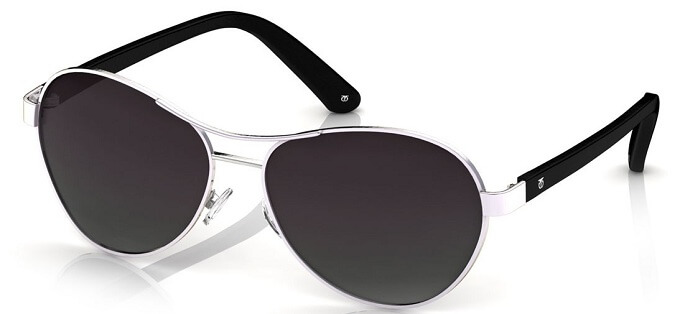 Teardrop shaped lens are totally in a different league. They look fantabulous on heart shaped face. This Titan Sunglass is from their Glares collection. This is my most liked sunglass for women. It is a metal sunglass with a gun metal frontal color that looks high end and simply gorgeous. The aviator lens has pink hue which adds a chic to it.(Model No:G153SYFSCD)
7.Smart Purple Fastrack Sunglasses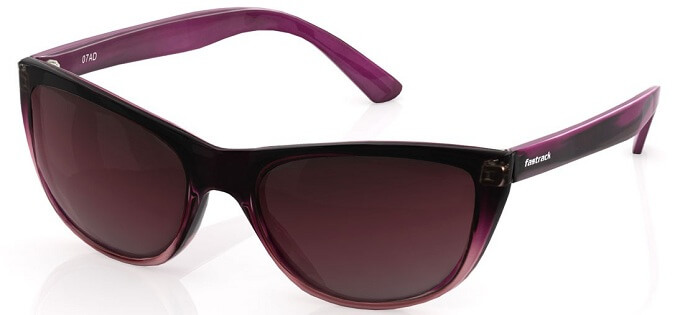 Yet another pick from Fastrack Sunglass. One cannot be enough right! I love purples and this translucent purple sunglasses is another girly love. This sunglass is wayfarer shaped with a pink lens which can be customized for single vision, bifocal/progressive or zero power. These Fastrack Sunglasses provide 100% UV protection.(Model No:P285PR1)
8.Luxurious RayBan Sunglasses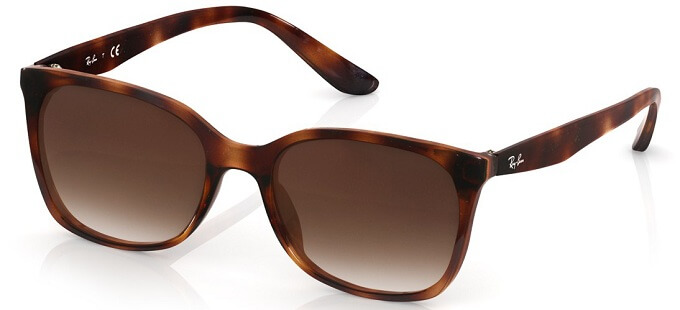 How can this list be ending without a RayBan Sunglass. Titan Eye Plus brings to its customers, the luxurious Rayban from the house of Baush and Lomb. Titan Eye Plus offers a variety of RayBan glasses of which this tortoise brown glasses is top. It looks splendid and magnificent in its wayfarer shape. This would best suitable for round shaped faces, still can be worn by anyone.(Model No:RB7060I-710-13)
These were my best loved picks from the Titan Eye Plus Frames and Sunglasses collection. They have tons of varieties and you can avail these at the comfort of your home. So go grab yours today from Titan Eye Plus!
Disclaimer: I do not claim ownership of the images used in this post. All images are taken from Titan Eye Plus website.