Tea Tree Oil is one of the most popular and effective ingredients when it comes to treating acne. Personally, rather than Tea Tree Oil Infused Products, I find using Undiluted Tea Tree Oil to be much more effective for spot treatments. But the direct application is totally not recommended as it may have adverse reactions on some skin types and diluting it in your lotions, face masks and creams are better options. I mainly bought this face wash as a replacement for my regular AHA Glow Face Wash as I was kind of bored of it. My acne was already under control when I bought this, thanks to my HG Sebamed Cleansing Foam. I just added this as a preventive aid in my skincare routine and to see how it works on occasional breakouts. Scroll down to know more about the much-raved The Body Shop Tea Tree Skin Clearing Facial Wash. Did it work for me?
Product Description
The Body Shop Tea Tree Face Wash infused with potent tea tree oil, cleanses blemished skin with each use. A cooling lather removes impurities and excess oil, leaving skin feeling refreshed and purified. Use daily for shine-free, visibly clearer results.
Daily facial wash
With purifying tea tree oil from the foothills of Mount Kenya
Deeply cleanses blemished skin
Cooling and refreshing on the skin
Skin appears visibly clearer
Reduces oiliness and shine
The Body Shop Tea Tree Face Wash
Ingredients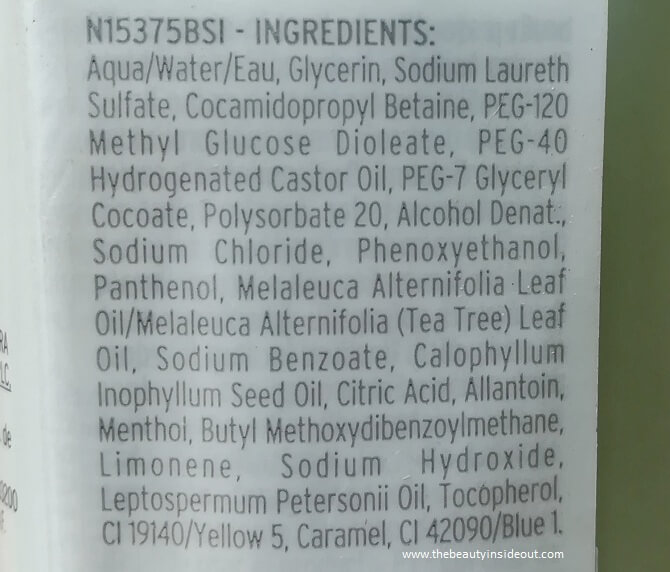 Price: Rs.695 for 250 ml
The Body Shop Tea Tree Face Wash

Review

Packaging: Have you ever seen how unappealing the older stout bottle packaging looked? Does that come from a luxurious brand? Anyways, I am so so delighted with this newer packaging. Although this comes in basic bottle packaging with a flip cap, this looks so elegant and classy. The dark, semi-translucent, green-colored bottle is certainly as attractive as it can be. I could also see the amount of product left inside the bottle which is a big plus.

Furthermore, we have the entire ingredient list printed on the bottle along with manufacture, expiry, and imported dates. The only thing they could have improved is that they could have provided a pump dispenser instead of a flip-open cap. That would have been much easier to control the amount of product that is dispersed out.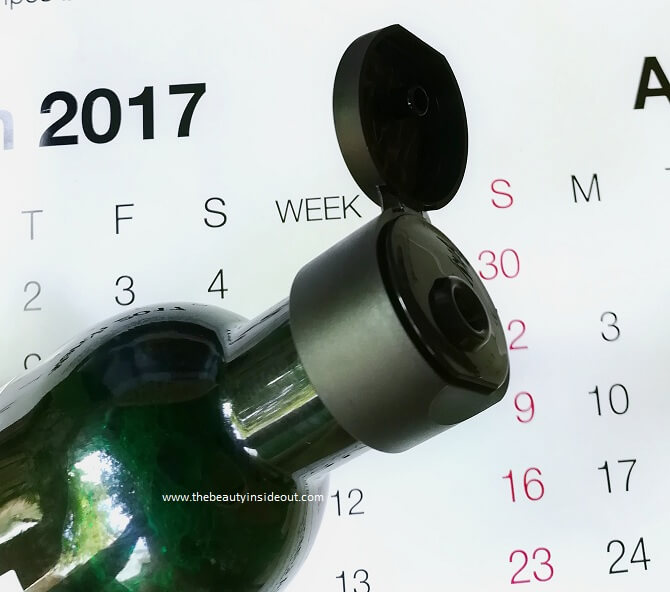 Fragrance: It has the signature smell of Tea Tree Oil. I liked the fragrance. It smells very refreshing to me. For someone new to Tea tree oil, the fragrance might be a bit loud. As for me, compared to other Tea Tree Oil products on the market, I found this to be mild and gentle. It does not even linger for long after rinsing.
Color: It is light green in color, like those Neem Face Washes on the market.
Consistency: The Body Shop Tea Tree Face Wash is a gel-based face wash with a medium consistency. It is not at all runny and is fairly easy to control the amount of product. I require less than a coin-sized amount to wash my face and neck. This 250 ml of bottle lasted me for 6 months when used once a day.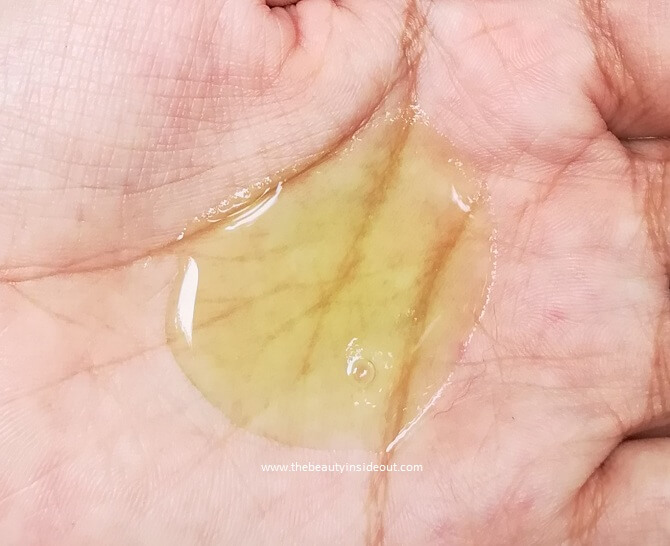 My Experience:
The Body Shop Tea Tree Face Wash does not lather much but cleanses and purifies the skin really well. It pulls out every bit of gunk from the face and clears out pores to a great extent. It's fairly easy to wash off and does not have too much slipperiness while rinsing. It gives a refreshing cooling sensation upon rinsing which I love. It also instantly lifts up my mind.
One attribute of most face washes – dryness? I have hardly come across only a very few face washes that don't leave my skin dry after washing. This face wash is definitely drying with all sorts of stripping ingredients. But this is not very drying enough to leave my skin taut or stretchy. Sometimes I had even wondered if this dryness factor was the reason for drying out my existing acne. Irrespective of whether the face wash is drying or not, following it up with the best moisturizer for your skin is a must.
The Benefits of using The Body Shop Tea Tree Face Wash are great. It has immensely fastened my acne's healing time. It kept them at bay and prevented further acne breakouts. This is great to use when your pores are clogged and the skin is piled up with so much dirt and oils.
I did not experience any side effects from using this Tea Tree Face Wash. But I preferred using this only in my nighttime routine, as it was a bit harsh and too drying to use in the mornings when my skin is almost free of impurities.
Overall, The Body Shop Tea Tree Face Wash is a good purifying face wash for oily skin. It leaves the skin super clean and gives a refreshed feel.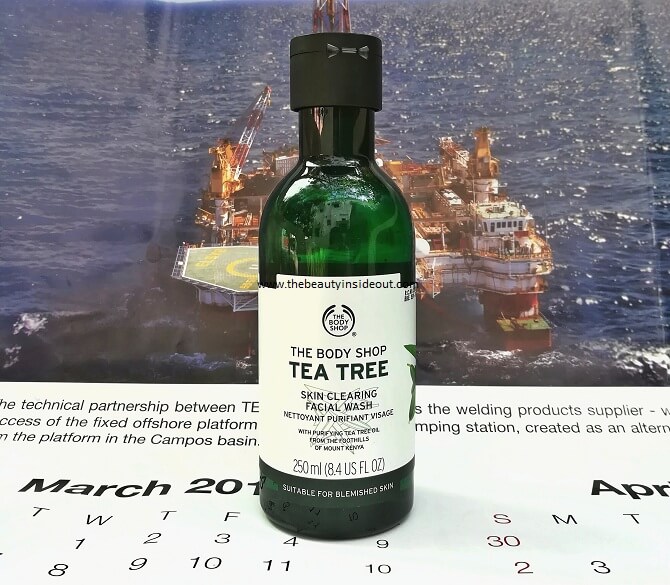 Pros:
Great packaging.
Cruelty-Free.
Little goes a long way.
Nice fragrance.
Lathers moderately and Cleanses well.
Removes oils and impurities thoroughly.
Gives a refreshed cooling sensation.
Dries out existing acne faster.
Aids in preventing new pimples.
Great for oily, combination, acne-prone skin.
Cons:
Loads of chemicals (surfactants, alcohols, silicones, fragrance, and what not)
Expensive but lasts a long.
Can be too drying if used twice a day continuously.
Not for dry acne-prone skin.
Rating: 4.5/5
Would I recommend it? Yes, this is a great evening cleanser to include in your acne skin care routine. It does what a cleanser is supposed to do and aids in healing acne faster, also preventing the occurrence of new pimples. Except for the long list of chemicals in it, I don't have any major complaints about it. Price is also justified as this bottle lasted really long.
What do you think of this face wash? Have you tried it?