Today I will be talking about Sunsilk Green Tea & White Lily Freshness Shampoo. Sunsilk has recently extended their hair care range with two new gel based shampoos and this is one of them. I have wavy hair and my hair is very dry though I do not use heat tools or colour on my hair. Gel based shampoos are basically clarifying or volumizing so I tend to avoid them. This new Sunsilk shampoo was an impulse buy; I got distracted by the lively green bottle. After using it for 3 weeks, here is what I found out about this shampoo.
Product Description:
Sunsilk Green Tea & White Lily Freshness Shampoo is infused with natural ingredients like green tea and white lily. Its exclusive formula nourishes your hair giving you long lasting fragrance. It purifies your hair leaving it feeling freshand rejuvenated.
Ingredients: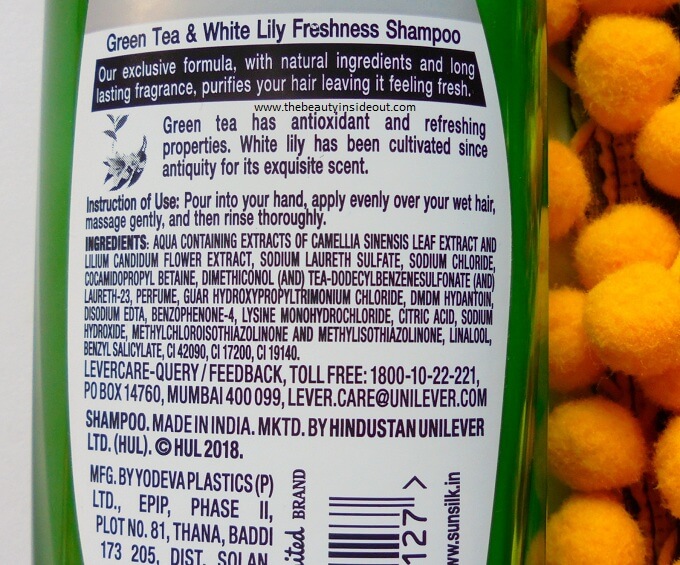 Price: Rs.95 for 195ml
Where to Buy? This shampoo is easily available at various local stores and departmental stores. You can also buy it from online stores like Nykaa, Amazon etc. As it is a new launch product it is still not available on huge discounts but you might find a good discount during the sale time.
Sunsilk Green Tea And White Lily Freshness Shampoo Review
Packaging: This shampoo comes in a tall flip-top plastic bottle. The wild green see-through packaging gives a very attractive look to the bottle. The product inside is clearly seen from outside which makes it easy to find out how much product is there in the bottle. The packaging is sturdy and travel-friendly. It is available in two sizes; 195ml and 370ml. I have bought the smaller one to try out first.
Color & Texture: It is a colourless liquid. It is a gel based shampoo and its consistency is on the runny side. It creates satisfying lather and does not leave any sticky residue behind. Gel based shampoos are often very drying on hair but this one is not that drying. Though it does not claim to volumize the hair, it does fluff up my hair to a certain extent.
Fragrance: Since this shampoo makes claim about long-lasting fragrance, I expected it to have a strong scent. But, this one has a very mild and soothing fragrance. I could find a mixture of the leafy green tea smell and light white lily fragrance. The fragrance is unique and freshening though it stayed just for a few hours and not the whole day.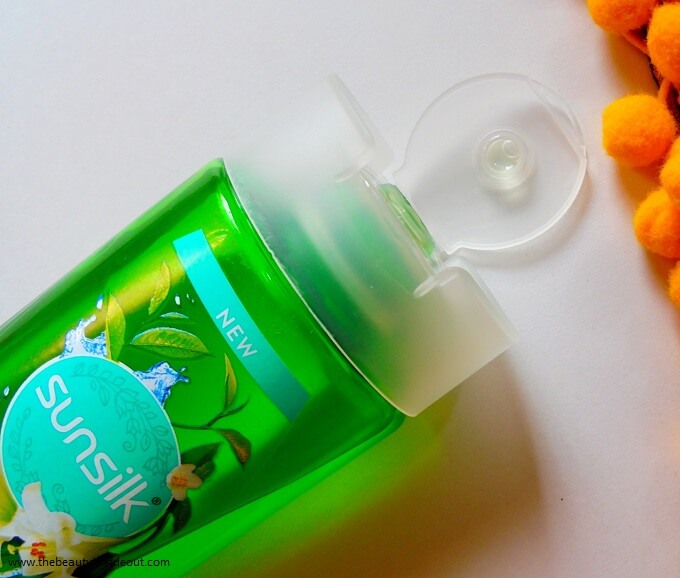 My Experience:
My hair is going through a very bad phase right now because I had practically no time to care for my hair due to exam preparation. Hair fall due to dandruff has increased and my already dry hair is feeling drier than ever. For the past few weeks I started to oil my hair 2-3 times a week or before each hair wash. My regular use shampoos are cream based. They were unable to cleanse the thick coconut oil entirely. However, this shampoo fits perfect in this criteria because it is targeted for oily hair types. It makes my scalp squeaky clean without wasting too much product. This shampoo has no matching conditioner available like other Sunsilk conditioner. So, I am using my old conditioner with it or just a thick leave-in cream. Without conditioner the hair feels dry. This has made no change in the hair fall situation as it is not designed to work on dandruff. This is just a basic cleansing shampoo that frees the hair from product build-ups and excess oil.
Related Post: 6 Best Medicated Anti Dandruff Shampoos of 2020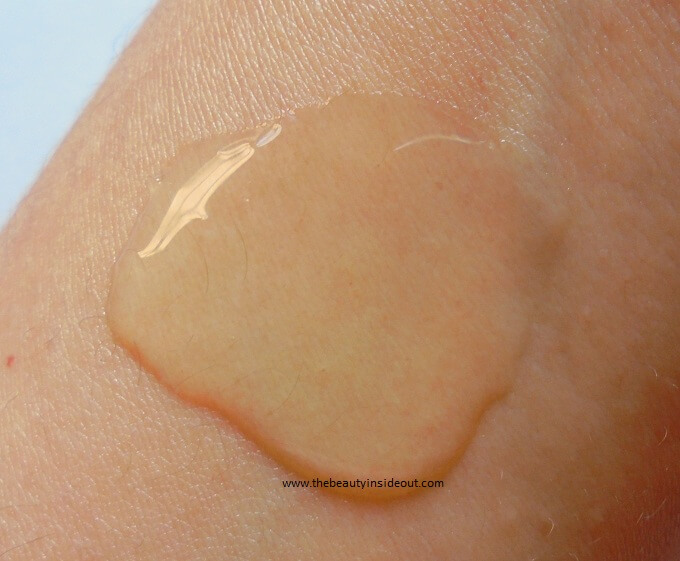 Pros:
Clarifying shampoo for oily hair
Cleanses the scalp from excess oil and accumulated dirt
Does not make the hair extremely dry
Helps in softening the hair
Paraben free formula
Provides certain volume
Awesome packaging
Pocket-friendly & easily available
Cons:
Contains sulfate
Fragrance stays for just few hours
Not for dry hair types
Rating: 4/5
Would I Recommend? If you are looking for a budget-friendly paraben free shampoo for oily hair then this one will be a good option. If you do heavy oiling on your hair then also you will find it nice.