The beauty world is being flooded with products claiming to be either natural, organic, ayurvedic or herbal. Do you think just labeling their products to be natural or organic is enough for the product to be actually 'natural' and safe for us to use? Whatever products we apply on our skin gets absorbed into our body and can cross our bloodstream, so it's important to make sure that only the best ingredients are used in our skincare products. Whenever we buy a product we need to make sure to see the ingredient list. It's disappointing that many of these so called natural brands do not show transparency in their ingredient list and mention only their active ingredients. It makes us think what harmful chemicals they would have added as preservatives that they do not tell us. Going completely organic can be a little complicated as you will have to try various products to see if it suits your skin type as natural ingredients can be quite strong. And cost might also be an issue as most of these brands are quite expensive. But all these can be worth the effort in the long term to prevent further skin damage.
After an intensive research, here is a list of Certified Organic Skincare Brands that holds at least one of the certifications given by accredited organizations.
1. United States Department of Agriculture (USDA Organic) is committed to promote organic agriculture. In order to be USDA Organic Certified, certain organic standards have to be met by the product from farm to table which includes the source of the raw materials to the livestock practices. They conduct inspections and residue testing to maintain the integrity of organic products.
2. Introduced in 2003, ECOCERT was the first certification body to develop standards for Natural And Organic Cosmetics. ECOCERT is one of the highly regarded international organic certification which originated in France and have been recognized throughout the world now. ECOCERT Standard imposes that a minimum of 95% of the total ingredients come from natural origin.
3. NPOP National Programme for Organic Production. Implemented by The Government Of India, NPOP involves providing standards for organic production, promotion of organic farming and accredition programme for certification bodies. The NPOP standards have been recognized by the European commission and Switzerland as equivalent to their country standards.
Apart from these certifications, PETA certification has its own value for declaring brands that do not involve any animals and are against animal testing. Simply put, a brand certified by PETA is cruelty-free.
Certified Organic Skincare Brands in India
1. Juicy Chemistry
Juicy Chemistry, the simplified skincare brand recently acquired the title of Certified Organic by ECOCERT GREENLIFE under COSMOS Standard. The founders of Juicy Chemistry Pritesh & Megha chose to go for the certification as the terms natural and organic were widely misused these days. They believe in transparency and wanted their customers to know that they abide by the strict standards required to get a certification. With over 350 ingredients and 100 plus products, the entire Juicy Chemistry unit is Certified Organic and GMP Certified. Juicy Chemistry products are freshly handmade and they never use even fragrance oils in any of their products unlike some so called natural brands. Explore complete range of Juicy Chemistry Products on Amazon>>
2. Soultree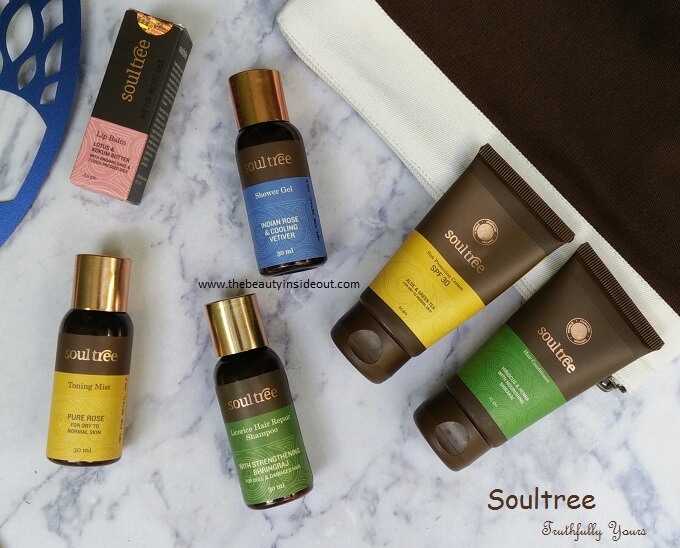 Founded in 2010 by Vishal Bhandari, Soultree provides natural products enriched with the goodness of freshly made organic ingredients collected and processed through eco-friendly procedures. All the herbs are prepared in-house in true ayurvedic tradition and their products are free from any petroleum based products or harsh chemicals. It is certified 'Natural' by BDIH, Germany, a globally renowned European certification body. This certification has to be renewed every year for each product which ensures integrity of the products. Soultree has a range of organic products in skincare, haircare, bath care and beauty products which includes SLS free shampoos, paraben free skin care and detergent free shower gels. Explore complete range of Soultree Products on Amazon>>
3. BON Organics
Bio Organic & Natural (BON) which began in Auroville, Pondicherry by Ganesh Chandrasekaran back in 1997 is a cruelty free, environment friendly organic brand that promotes women empowerment. All their products are 100% handmade, hand filled, and packed by hand in small batches in order to keep the richness of the ingredients intact and effective. They proudly carry an USDA organic seal on their product lablels product which indicates that it has been verified independently to satisfy NOP and that the product is manufactured with at least 95% certified organic ingredients. Stated as in their website "All the ingredients mentioned on our product labels have been Certified and approved to be Organic under the NOP by agencies accredited by the USDA". Check out their products on Amazon.
4. Just Herbs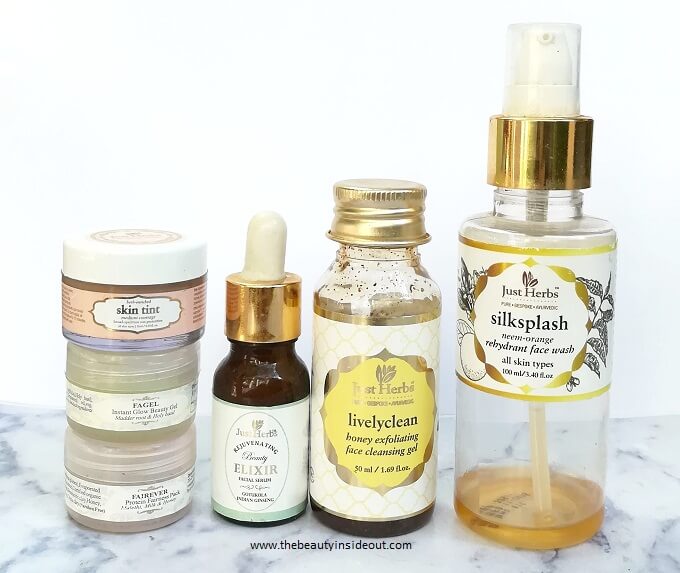 Started by entrepreneur Dr Neena Chopra, Just Herbs is an Ayurvedic results-driven skincare line. The brand stands out in the crowd for its honesty (disclosure of full ingredients) and purity (uses authentic Ayurvedic herbs without harmful cosmetic chemicals). Just Herbs products are between 98.2% to 100% natural with certified organic ingredients used wherever possible. It is a common fact that gels and creams cannot be 100% natural, therefore Where ever natural alternatives are not available they use natural components declared safe by international certifying bodies such as Ecocert. In simple terms, it implies that all the ingredients they use are either Certified Organic or Ecocert Approved. It is even clearly stated on their ingredient list which is certified organic and which is Ecocert approved gaining the loyalty of consumers. Needless to say, Just Herbs products have absolutely no petrochemicals, parabens, SLS and other chemicals. Explore complete range of  Just Herbs Products on Amazon>>
5. Life & Pursuits
Life & Pursuits is an organic baby care and family care brand whose products are based on the ancient wisdom of proven science of Ayurveda integrated with modern scientific and quality standards. Life & Pursuits has gained the loyalty of consumers, especially mothers due to its various certifications. Their products are certified by three well known and globally trusted reputed certification bodies, including USDA Organic ( The official Organic program of the Government of the USA), NATRUE (The Leading Europe based Organic Certification program), India NPOP (National Program for Organic Production). Explore complete range of  Life & Pursuits Products on Amazon>>
Related:
6. Greenberry Organics
Just like Just Herbs, Greenberry Organics is a brand of transparency, they tell us what they put in their products (full disclosure of ingredient list).  Greenberry Organics use ECOCERT Certified and NPA (National Products Association) USA Approved Organic and 100% safe preservatives, botanicals and bio actives ingredients in all their products. None of their products contain nasty ingredients like paraben, EDTA, TEA, DEA, SLS, SLES, paraffin, petrochemicals, silicones and what not. You can safely use Greenberry Organics products without any second thoughts. They have a wide range of skincare, haircare and bodycare products that you might want to check. Explore complete range of  Greenberry Organics Products on Amazon>>
7. Divine Organics
Divine Organics is a Delhi Based revolutionary organic beauty products brand which brings the purest essence of nature to enhance your beauty with a comprehensive range of certified organic products. Each of Divine Organics products are 100% Natural Origin of total and 96% to 98% of the total ingredients are from organic farming. Divine Organics is COSMOS Organic certified by Ecocert Greenlife according to COSMOS standard. They have an entire range of skincare and haircare products including face wash, face scrubs, day creams, shampoos and conditioners. Explore complete range of  Divine Organics Products on Amazon>>
8. Organic Harvest
Global Organic Harvest is our homegrown brand which was launched by Delhi Based Rahul Agarwal in 2013 after a thorough Research&Development of over two years. Global organizations like EcoCert, OneCert & Natrue have certified the ingredients and raw materials that Organic Harvest which are free from any harsh chemicals, Parabens, Phthalates, mineral oil, PABA, petrolatum, paraffin or animal ingredients. They have an impressive range of products comprising of about skincare, hair care and body care products as well as varieties of essential oils. Explore complete range of  Organic Harvest Products on Amazon>>
9. Dear Earth
Launched in 2012 by Amit Gupta, Dear Earth is purely vegan offering a limited range of products. Dear Earth products are made from pure, high quality, USDA organic certified ingredients such as herbs, flower and fruit extracts, shoots, nutritive soil, and cold pressed organic essential oils. Their products are handcrafted and made in small batches using cold process method without using any machinery. They do not use any synthetic chemicals, fragrances, parabens, sulphates, or any other unnecessary or harmful synthetic ingredients. All Dear Earth products are certified by OneCert Asia for US NOP and Indian NPOP Organic Standard. It is registered Vegan by the Vegan Society UK and certified by PETA India. Explore complete range of  Dear Earth Products on Amazon>>
Related
10. Mamaearth
Mamaearth is not promoted as an organic brand per se, but why is it in this list? Because it's certified. It is Certified Made Safe by America First Non-Toxic Certification Body which tests for toxic substances in products. To be certified Made Safe, each and every product must be made with safe ingredients that are not known or suspected to cause human health or environmental harm.
The products are tested for known behavioral toxins, carcinogens, developmental toxins, endocrine disruptors, fire retardants, GMOs, heavy metals, neurotoxins, pesticides, reproductive toxins or toxic solvents and then further examined by a chemist for bioaccumulation (builds up in our bodies), persistence (builds up in the environment), and general and aquatic toxicity, making it the leading standard for safe products. Mamaearth is a widely well know for its baby care products, but they have an entire line for expecting moms and every women irrespective of age can use their products without any concern.Explore complete range of  Mamaearth Products on Amazon>>
11. Naturma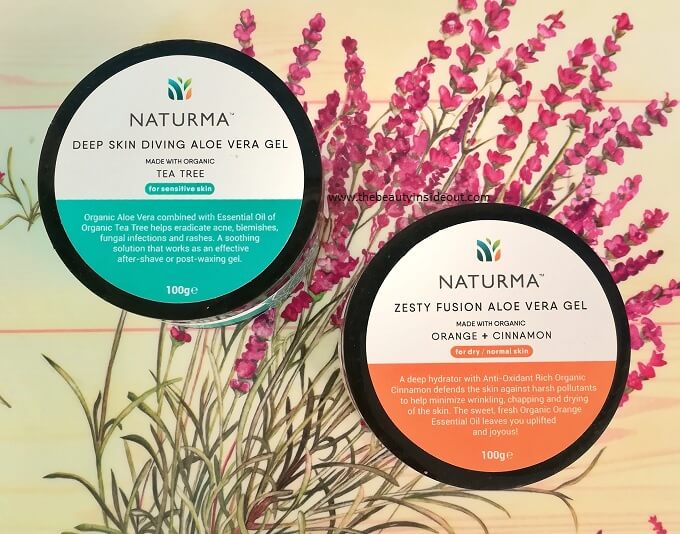 Naturma is a natural, handmade skincare brand that focuses on providing skin safe products. Their products are 100% vegetarian and not tested on animals. I have personally tried two of their products and loved them. Naturma has a good range of products including hair oils, aloe gels, face creams and much more. Check out their products on Amazon.
12. Organic Affaire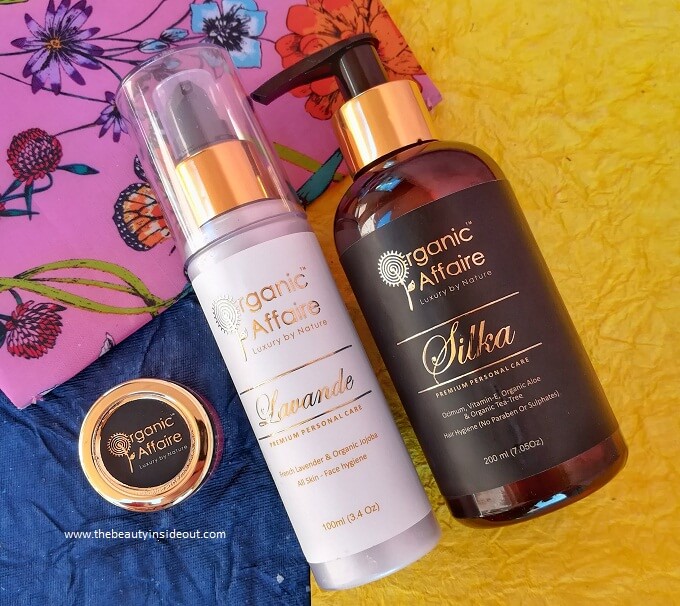 Organic Affaire is a premium care beauty brand. The brand uses certified ingredients and their product range include face wash, face serum, shampoos and much more. Check out Organic Affaire Products on Amazon.
13. Earth Rhythm ( Previously called Soapworks)
This is one of the brands that rose to fame within a short period for their excellent quality of products. Earth Rhythm Soapworks is Certified Natural by EcoCert and is free of harmful chemicals. The products are Cruelty Free. They have a unique range of products like emulsifying cleansing balms, clay face masks, shampoo bars, solid conditioner bars, natural deodorants, lip balms, butter creams etc. The brand has also got environmental friendly tooth brush and kajals. Check out their products on Amazon.
14. The Mom's Co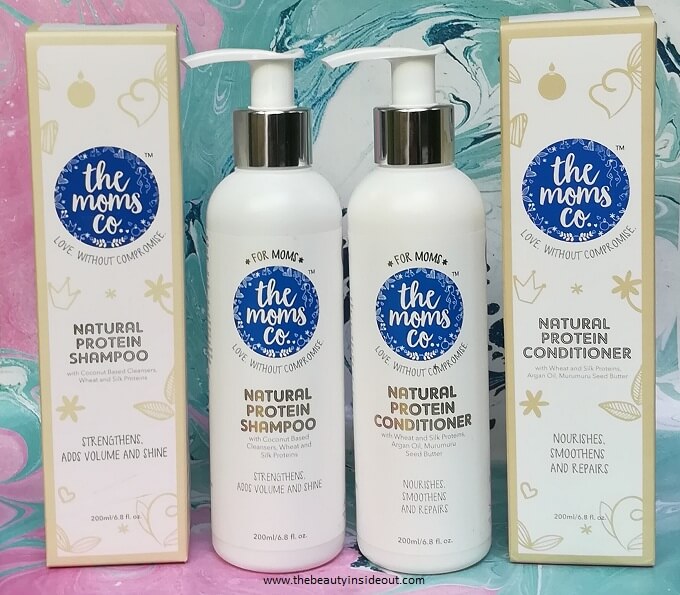 The Moms Co is a natural brand whose products are made with natural ingredients and essential oils.The Moms Co is Australian Certified Made Safe, Against Animal Testing, Allergy Tested and Dermatologists OK Tested. Most of their products are catered towards sensitive and dry skin. The Mom's Co has exclusive baby care products as well. Check out their products on Amazon.

That ends the list of the Certified Organic Skincare Brands in India. There are many more safe natural skincare brands which have not been certified, yet are trusworthy enough. I mean not every small businesses in India chose to get certified but have genuine products with them. Personally, I would say always look for the full ingredient list of any product or brand that you are going to use and follow your instincts. Do let us know your take and the Organic Skincare Brands you have tried. If you have come across any Certified Brands other than those mentioned on the list, feel free to comment down below.