I have had extremely oily skin since a teenager. Right now, my skin has become a combination but clogged pores, pimples, and marks from previous pimples still come and go. My PCOD issue has made the situation even worse. I have tried many popular skincare products and home remedies but they seemed to work only temporarily. So, I finally decided to try some over-the-counter pimple remedies and that is why I bought Neutrogena Oil Free Acne Wash. This is an exfoliating face wash with 2% salicylic acid. Today I am going to tell you my experience with this face wash.
Product Description:
Neutrogena Oil Free Acne Wash combines a powerful acne treatment and cleanser in one formula to treat and help prevent breakouts in one simple step. Not only does the oil-free formula gently cleanse deep to pores for clear skin, but it also contains Salicylic Acid to help get rid of acne and help prevent future breakouts. Plus, the special skin soothers help prevent irritation and over-drying, so it rinses clean and is never oily.
Neutrogena Oil Free Acne Wash Ingredients: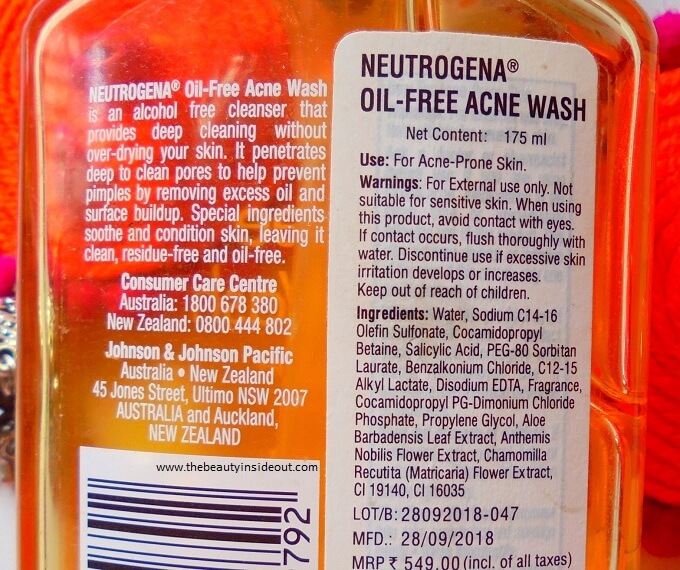 The Neutrogena Oil Free Acne Wash has 2% Salicylic Acid, where the Neutrogena Oil Free Acne Wash Pink Grapefruit has 2 % Salicylic acid along with Vitamin C,
Neutrogena Oil Free Acne Wash Price
6 fl oz- $8.49
175 ml – 549 INR
Neutrogena Oil Free Acne Wash Review
Packaging: This face wash comes in a transparent plastic bottle with a pump dispenser. The bottle is quite sturdy and the quality of the pump is also good; perfect for home use. The bottle does not break easily. However, I can't call this a travel-friendly packaging for two reasons. Firstly, this is available only in 175ml size, which, I find a bit bulky for travel bags. Secondly, the pump head has no locking mechanism (just like the Neutrogena Rainbath Shower Gel)so the bottle might cause a mess inside your travel bag if it comes under slight pressure.
Color & Texture: The wash has a thick gel consistency and its color is yellow. The wash creates lather when rubbed with water. It does not need too much water for rinsing. The Neutrogena Oil Free Acne Wash is ideal for oily skin and removes oil from skin, so moisturizing is a must after washing your face with it.
Fragrance: This wash has a soothing yet extremely faint floral fragrance. The smell only lasts for a minute.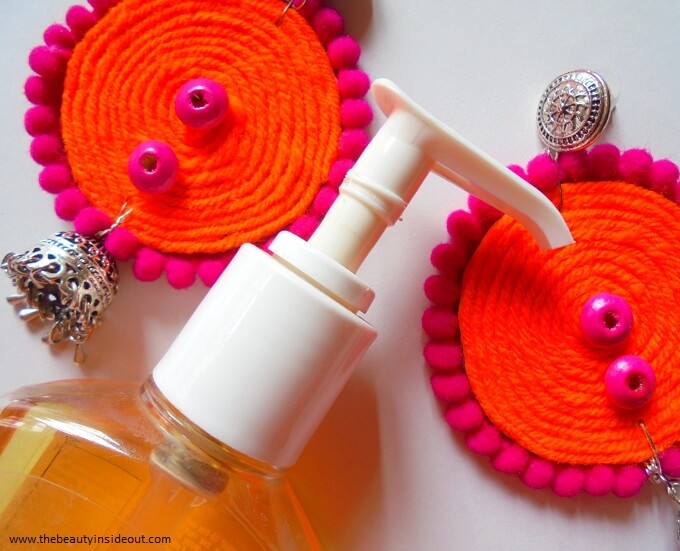 My Experience:
I have been constantly using this face wash for one and a half years now and it has improved my skin condition a lot in this time span. I have heard mixed reviews on this. Some said it worked well while some said it felt extremely drying. I feel this face wash is a hidden gem and will show great results only when you follow the proper technique of using this. I bought this after watching a thorough discussion by a dermatologist and believe me, I started seeing differences after 3-4 weeks.
The Neutrogena Oil Free Acne Wash is Non-comedogenic and is really good for those with pimples and acne due to its main ingredient – Salicylic acid. It is an exfoliating ingredient so this wash, if properly used, can act as a face wash and exfoliator. Ever since I started using this wash I ditched granular scrubs. According to many skin specialists, the best way to use this face wash is to lather a pea-size amount of this wash on the face leaving the eye and lips for at least 1 minute. Salicylic acid takes at least 15-20 seconds to start working on the skin. Then you can gently massage with wet fingertips and rinse. This is a strong face wash so you need to build the endurance of your skin otherwise you will face extreme dryness and flaky skin.
I use this face wash once a day; mostly in the nighttime. When I started using this, I used to keep it for only 30 seconds; then I increased the time to 1 minute. Now I keep it for 3 minutes which is the maximum limit. After washing it off from my skin, I apply a Hyaluronic based gel on slightly damp skin and then I use a thick moisturizer like Cetaphil Moisturizing Lotion to finish off my skincare routine. This way the skin remains moist, soft, and radiant. The Neutrogena Oil Free Acne Wash has cleared up all clogged pores from my face and faded even those deeply pigmented pimple marks. This wash clears the dead skin and makes my skin look bright. It also helped in clearing the stubborn blackheads.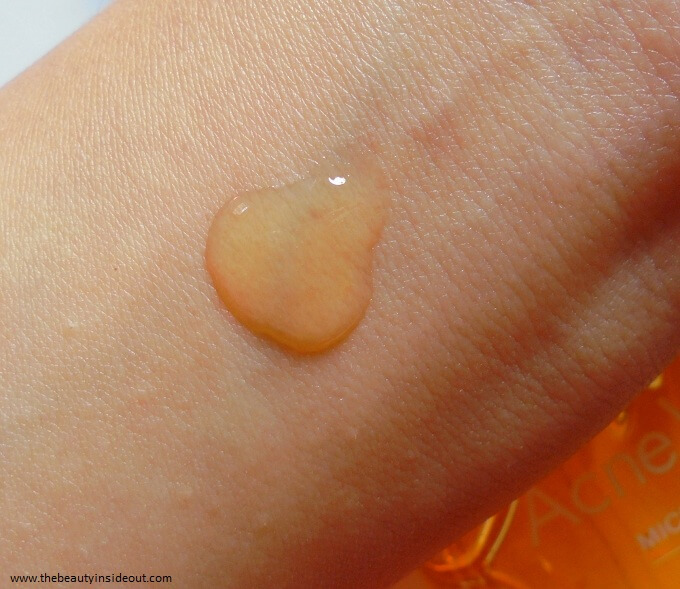 Pros:
2% Salicylic acid face wash for oily acne-prone skin.
Deeply cleanses skin and unclogs pores.
Works on blackheads.
Helps in fading pimple marks with prolonged use.
Gives radiance to the skin.
Works nicely on mature skin with dullness issues.
Gently exfoliates skin without irritation.
Cons:
Bottle is too bulky to travel with.
Might surface pimples hidden deep inside the skin layers for the initial 2-3 weeks but it goes away in 2 more weeks.
Might feel drying to some if the correct way to use is not known.
Rating: 5/5
Would I Recommend? This is one of the best face washes for oily skin that you will find not only in India but also abroad. This salicylic-based wash works as both face wash and exfoliator plus it helps to unclog pores, reduce pimples, pimple marks, and blackheads. I will definitely recommend this to oily-skinned people and also those having pigmentation and premature aging.