I love trying out different varieties of face cleansers as I don't have opportunities for such trial-and-errors in the other categories of skin care. My skin is acne-prone so I stick to only Non Comedogenic Moisturizers, toners and masks. I don't get much options in these categories in the budget range. However, there are many non pore-clogging and deep cleansing face cleansers are out there in my budget so I bring changes in my cleansers from time to time. I do not like harsh face washes and Neutrogena makes some of the best mild face cleansers so this time I tried Neutrogena Deep Clean Brightening Foaming Cleanser. Here is what I think about this cleanser.
Product Description:
Neutrogena Deep Clean Foaming Cleanser is a rich foam-based cleanser for normal to oily skin with moisture balancing formula that removes 100% dirt and impurities. It provides 5X brightening powers with mulberry extract and whitening vitamin complex while beeswax and glycerine keeps up skin's moisture level.
Ingredients:
Price: Rs.220 for 100gm
Where to Buy? This face wash comes from Neutrogena's Asian skin care range so it is available only in Eastern and South-east Asian countries like India, Malaysia, Thailand etc. It is widely available in India both online and offline. You can buy it at amazon or Nykaa as well as leading departmental stores and local beauty stores.
Neutrogena Deep Clean Brightening Foaming Cleanser Review
Packaging: This face wash comes in a opaque plastic tube with flip-top cap. The pink and yellow tube looks attractive though their is not much graphical artwork like majority of skin care products in the same range. The packaging is very similar to Neutrogena Deep Clean Foaming Cleanser's original version. It has got a sturdy and leak-proof packaging. The tube is travel-safe but my travel skin care pouch has not much space to accommodate this big face wash. It would be great if Neutrogena launches a smaller version of this wash.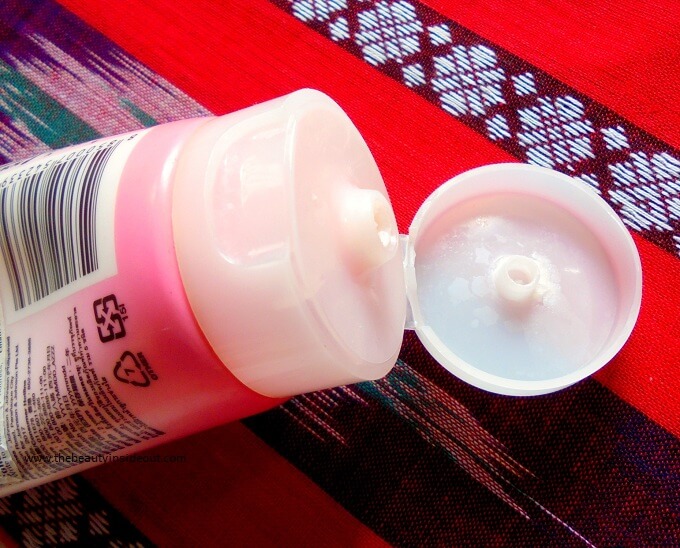 Color & Texture: This is a cream based foaming cleanser of pinkish white colour. But,it looks almost white when taken out in small amount. The texture is quite thick so less is more with this wash. Its consistency is very similar to men's shaving foam. Coming to the 'foaming' part, this wash creates considerable amount of lather when rubbed with water. The lather is quite creamy yet it washes off easily.
Fragrance: This foam wash has a mixture of liquorice and citrus smell. The fragrance is extremely mild and there won't be even a slightest tress of fragrance once you rinse it off. I expected an energizing kind of fragrance but the smell does not fall into that category.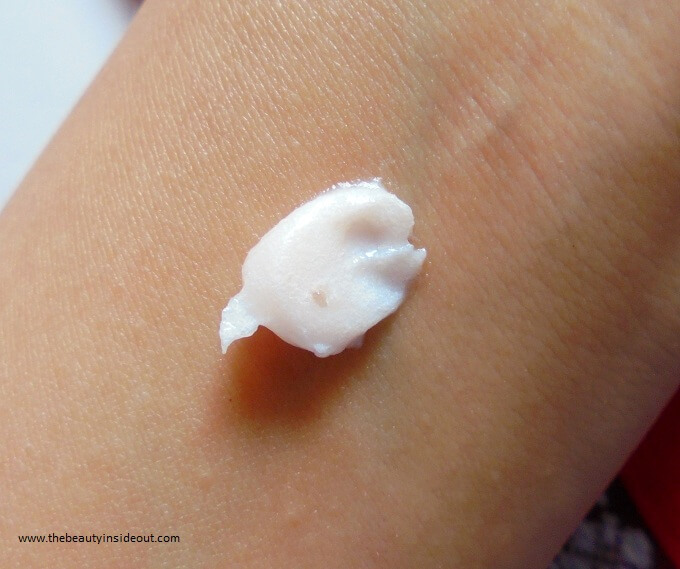 My Experience:
I do not use foaming face washes that much because I have combination skin. Foaming face washes are for extreme oil cleansing so my skin feels dry if i use such washes. Still I purchased this as there was a 'moisturizing foaming' claim. In reality, this is a basic foaming cleanser with thick and creamy texture. The lather it creates feels moisturizing and a bit less drying than Patanjali's foaming cleanser but still it leaves my skin feeling dry afterwards. Since, my skin was getting dry and flaky after using this, I gave it to my brother. He has very oily skin and gets dull looking skin after just a few hours of washing the face due to excess sebum. This face wash suits him really well. It helps to keep the skin looking fresh for 4-5 hours plus gives a certain brightening effect. Both of us had no clogged pore or pimple issues due to this wash but there was no long term brightening effect as well.
Pros:
Foam based face wash for extremely oily skin
Makes skin feel squeaky clean
Gives an instant brightening effect due to oil reduction
Helps in shrinking bumpy pimples to certain extent
Cons:
Strictly for oily skin; may feel severely drying on other skin types
Smell is not that great
Trial size is not available
No long-staying brightening effect
Rating: 3/5
Would I Recommend? This is a good quality foaming face wash for extremely oily skin that won't clog your pores and provide a deep cleansing effect. But, you can get similar results from Pond's or Himalaya foaming cleansers that comes in better price than this. Plus, the overall feel of this is more or less same as the original Deep Clean Foaming Cleanser from the same brand; just the fragrances are different. So, you may try or skip this one. You will not miss much if you decide to skip this.