Have you ever thought why Pre-owned designer handbags are immensely popular among fashion buffs and women? Well, the most relevant answer would be, it's predominant style and exceptional quality. In today's world, women are financially independent. They made their own style statement. That is why, nowadays, from supermodels to working women, each and everyone's only desire is to get a fashionable designer handbag which will reflect their personalities among people and at the same time, handy enough to carry their desired accessories. In short, it should value their hard earned dollars and at the same time, maintain their style statement.
Pre-owned designer handbags are the perfect blend of style and quality. Out of various outstanding bags, you can take an example of Balenciaga tricolour woven straw & ostrich leather fold clutch bag. This stylish clutch bag is crafted with teal woven straw. Along with that, you can see the flap and the bottom are shaped with ostrich leather. Its top handle and patch pocket give this extraordinary stylish bag a different look. Along with that, the interior part is lined with rich fabric which is a cogent part of this wonderful creation.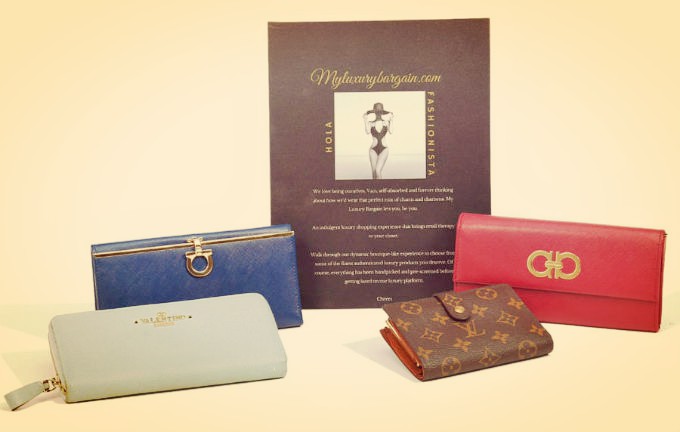 But before buying Pre-owned luxury bags in India you need to keep in mind a few things:
Authentication of that company:
Nowadays, Pre-owned designer handbags have converted into a style statement. That is why; luxury conglomerates are making millions of pounds in a year just by selling fashionable handbags. But before buying you need to check the authentication of that particular company at first, to avoid fraudulent activities. Along with that, most of the companies don't have return policies. So check this too, so that if it doesn't go with your look, you can return it quite easily.
Real price and EMI facility:
Generally, a reliable company provides the EMI facility to their customers. So that, if you are not willing to pay the whole price at a time, you can pay it on an easy installment as luxury handbags and fashion accessories are generally more expensive than the regular ones. Nowadays, so many resale sites have popped up, but all sites don't show the exact value of a particular material. Try to avoid this type of sites.
So if you are looking for famous brands of designer handbags, search for Louis Vuitton, Gucci, Marc Jacobs, Chanel, Hermes, Balenciaga etc. Choose the best colour and style which will compliment your dress and accessories. Various designs and materials are available which will enhance your look severally. So what are you waiting for? Get a stylish designer handbag online at half price from reputable sites like MyLuxuryBargain.
*Guest Post by Surendra Singh