Want a gentle but effective spot treatment for your acne? Sebogel is there to your rescue! I used it as an exfoliant and a spot treatment. Let's find out how that worked out.
Let's have a quick overview of Sebogel.
Sebogel Benefits & Uses
Sebogel is a gel used for treating acne and acne scars. It has 6% Nicotinamide and 2% Salicylic Acid. Salicylic Acid is an acne-fighting and exfoliating agent, and Nicotinamide has anti-inflammatory, sebum-controlling, and brightening properties.
Sebogel is manufactured by ZYMO Cosmetics and marketed by Ethicare Remedies.
Sebogel Ingredients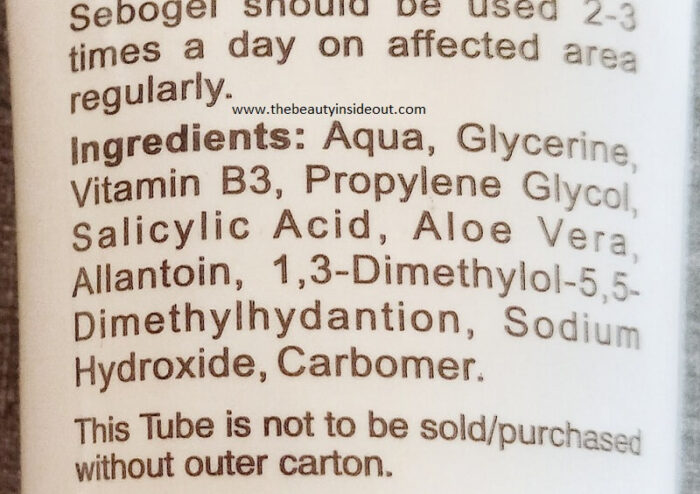 Sebogel's active ingredients, according to its packaging," help open closed pores." I believe they meant that it helps to unclog pores thanks to the Salicylic acid, and certainly, the Niacinamide gives you radiant skin. It had been specifically designed for oily, acne-prone skin. But I believe that everybody who has acne can benefit from this. They advise using it 2 to 3 times per day as well. Since I only used it once a day, I cannot comment on that
How to apply Sebogel?
Cleanse the skin thoroughly with a face wash.
Use Sebogel on acne as a spot treatment or on the entire face (exfoliant).
Let it dry and apply a soothing ceramide moisturizer like the Bioderma Baume.
Always use sunscreen in the daytime.
Sebogel Side Effects
At the end of the day, Sebogel is a chemical exfoliator and it may not suit everyone. Especially for someone with sensitive skin, this can be irritating and may cause redness, itching, purging, and rashes.
Use it with caution and a patch test is recommended before use. Use a heavy-duty moisturizer and sunscreen with this product.
If you experience adverse side effects, stop using the product and consult your physician.
Personally, I did not experience any side effects from using Sebogel, except for a bit of skin dryness.
Price: Retails for about 240 Rs for 30g of product. I purchased this from a drugstore, but you may also get it online or from any Pharmacy.
BUY on Amazon.in
Sebogel Review
Packaging: A cardboard, which contains all the product details, encloses the actual tube. The tube is sturdy and white in color. We have to screw the cap open and shut, which is a bit unpleasant. A flip tube is more accessible.
Texture & Scent: The texture has a thick, gooey feel. It is transparent and in gel form, and there is no discernible fragrance.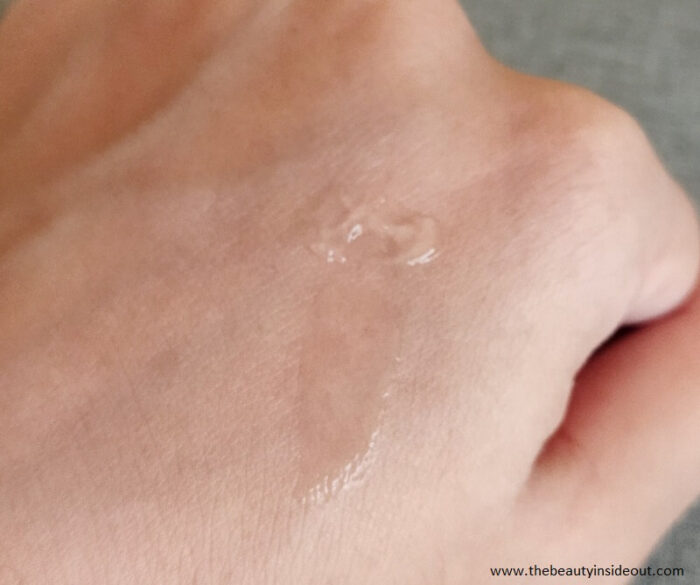 My Experience:
Personally, I enjoy the combination of Salicylic Acid and Niacinamide. They make a powerful duo, enhancing one another.
Even if you apply the product to your entire face, you only need a tiny bit. Using pea-size on the chin, forehead, and cheeks, is plenty. A moong bean size would be more than sufficient as a spot treatment.
This was genuinely a highly random purchase. I wasn't sure if I should get a serum specifically for my hormonal acne. A spot therapy seemed preferable, and I had read that Sebogel is effective and well-liked. Plus, I had confidence that it would likely work and not aggravate my skin because it was a Pharma product.
Another reason this was a great choice was that I was specifically looking for a Salicylic Acid Spot Treatment (because I love the sound of Salicylic). This had 2% Salicylic acid in it- so no reason not to get it.
Sometimes I used it just on my acne, and other times I used it all over if my face seemed congested. It gives a clear-exfoliated look the next morning. Takes multiple uses to get rid of existing acne though. My chin area gets hormonal acne. It helped heal that, and compared to before, I believe my acne was also less inflamed. When acne is about to pop, using Sebogel eases the irritation. I'd put it on at night, and the following morning, any acne would either lessen or disappear (which is a major feat, to be honest).
I did enjoy it at first for a bit, but then maybe my skin got used to it as it didn't have the same effect as before.
Overall it's a pretty good Salicylic Acid based product for those with acne and acne-related issues.
Pros:
Easy to spread.
Suppresses upcoming acne.
Gentle exfoliant.
Easily available.
Inexpensive.
Paraben Free.
Cons:
Takes multiple uses for existing acne
The screw cap is a hassle to close every time.
Recommendation:
If you're just starting off with skincare and need a mild chemical exfoliator or Spot Treatment, pick this up.
If you do get Sebogel, make sure to let us know how it worked for you!