After having an average experience with the Sunsilk Onion Shampoo, I decided to get yet another budget-friendly Onion Shampoo. This is from a brand called Naturali. I came across an advertisement for the Naturali Shampoo featuring Kriti Sanon. That's how I came to know about it. The shampoo seemed to have a lot of good reviews on Amazon. And so here I am with my experience of this shampoo.
Product Description:
Enriched with the goodness of Red Onion and Bhringraj, Naturali Hairfall Arrest Shampoo reduces hair fall by supporting scalp health.
Benefits:
Red Onion works deep into your scalp to support hair growth, foster follicles, and promote overall hair health.
Bhringraj helps strengthen hair from the roots.
Irritant-free, gentle care.
Dermatologically tested.
Nourishes and volumizes hair.
Suitable for people suffering from hair fall.
Free of Sulfates, Parabens, Pthalates, Formaldehyde, and Mineral Oil.
Naturali Shampoo Ingredients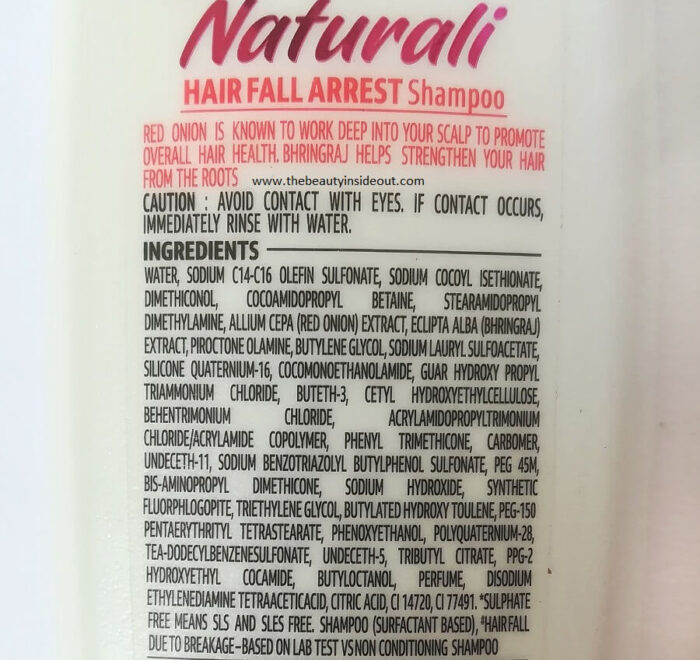 How to use?
Wet your scalp and hair.
Take a sufficient quantity of shampoo.
Apply it to the scalp and gently massage it to lather.
Rinse thoroughly with generous water.
Pat dry and let your hair air dry.
Follow up with a conditioner if necessary.
Where to buy it? Amazon.in
Naturali Shampoo Review
Packaging: The packaging and design are very basic and bland. The shampoo comes in a thick, off-white plastic bottle with a flip cap like many shampoos. Relevant details about the shampoo are available on the back side of the bottle. There aren't any usage issues with the bottle. Just that it isn't very attractive.
Color & Texture: It is an orange-ish brown colored Shampoo. It has a medium consistency that's not very flowy. So you won't need a lot of product for each use.
Fragrance: The fragrance is synthetic and not very memorable. It has sweet notes to it that don't linger post-washing. Some might not like its artificial sweet scent.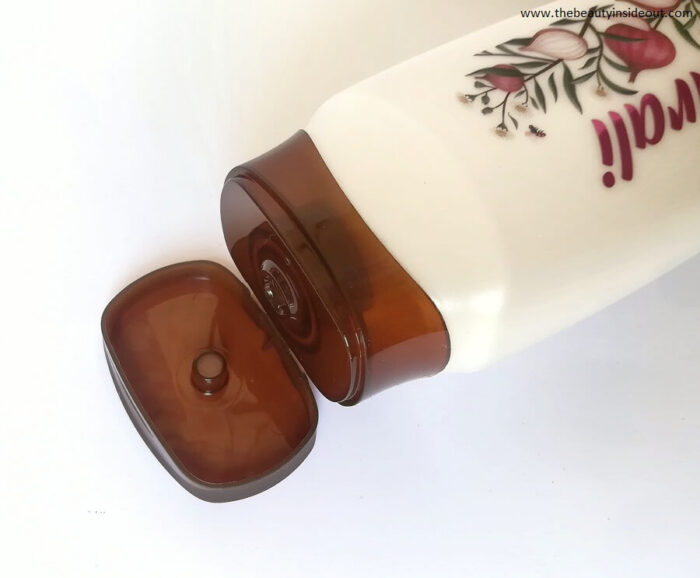 My Experience:
I've been using this shampoo for a couple of weeks and I am pleasantly happy with it.
About my hair: I have straight fine hair that's prone to breakage due to tangling. So I like to use nourishing shampoos instead of conditioners that weigh down my hair. I have an oily scalp & dry ends and I shampoo weekly once or twice.
Due to the thick texture and rich foaming ability, I need just a coin-sized of shampoo. I dilute it with some water for easy spreadability. Albeit, the shampoo lathers really well on its own. The shampoo rinses off easily without leaving any residue behind.
The shampoo cleans the scalp off impurities and debris really well. While at the same time, it doesn't dry out the hair and leaves it nourished. The formula is like those of 2-in-1 shampoo & conditioner. Which is why I like this shampoo.
The Naturali Shampoo has got Onion and Bhringraj, both of which are excellent for strengthening hair follicles and reducing hair fall. Despite these star ingredients, I believe the nourishing formula of this shampoo is what helps in reducing hair fall. My hair isn't left tangled after washing, so there is noticeably less hair fall that often happens with other shampoos when I detangle my hair.
Interestingly, I found this shampoo to be similar to the Lever Ayush Fenugreek Shampoo which gave my hair softness and nourishment without drying out my hair.
Naturali Shampoo is a Sulphate and Paraben Free Shampoo. It is targeted for hair fall and it does that. At least for me, it did. However, I personally believe that shampoo alone is not sufficient for arresting severe hair fall. You need to check for both internal and external problems.
If you are having hair fall due to breakage, this is an excellent shampoo to try. You could also check out any of the Dermatologist Recommended Shampoo For Hair Fall if this doesn't work for you. But trying this Naturali Shampoo wouldn't make a hole in your pocket as this is a budget-friendly shampoo.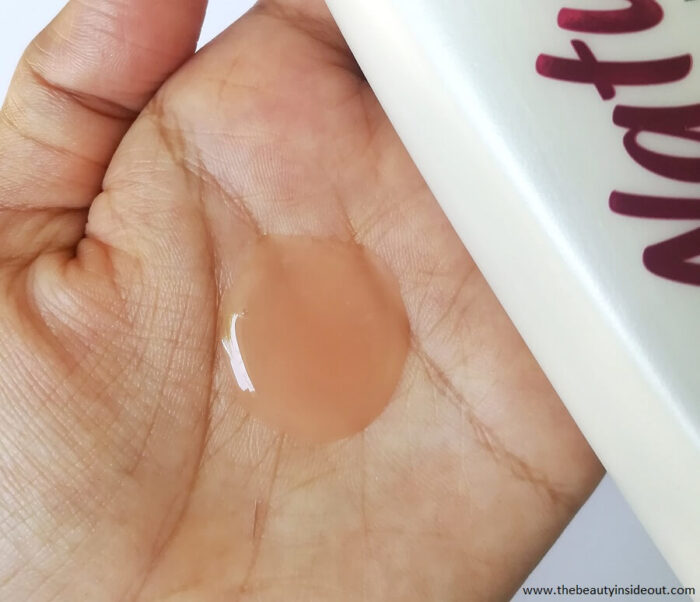 Pros:
Affordable.
Lathers and rinses easily.
Cleans well without drying.
Leaves the hair soft and nourished.
Helps with hair fall due to breakage and tangling.
Sulphate and Paraben Free.
Cruelty-Free.
Cons:
Contains added fragrance, that's not too pleasant.
Rating: 4.4/5
Would I recommend it? Yes, I loved it and would recommend it for hair fall and those with dry hair.
What do you think of this shampoo? Have you tried it?