Most chemical shampoos from brands like Tresemme, L'Oreal, Dove work pretty well on my hair for the initial two to three weeks, making my hair smooth, frizz free, appear healthy and all, but by the time the bottle comes to an end, I would have encountered major hairfall and dryness on my hair. Finding the perfect haircare routine for my thin straight hair is still a never ending dream and also the reason why I keep trying various combination of haircare products. And so I decided to give the Lever Ayush Anti Damage Fenugreek Shampoo a try as well. Let me first tell you that when my mom got this shampoo for me a while ago, I had a conception that this is surely going to cause me hairfall. But then…keep reading to know more about this shampoo.
Product Description: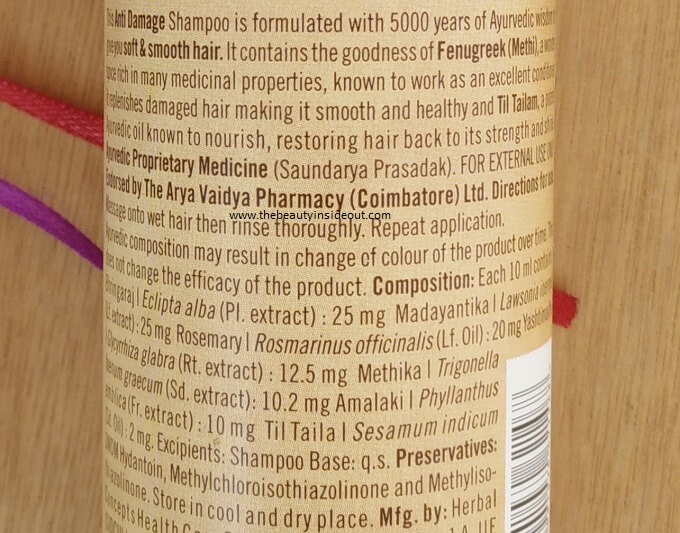 Shelf Life: 2 years from DOM.
Price: 128 INR for 175 ml. Buy HERE
My take on Lever Ayush Anti Damage Fenugreek Shampoo:
Packaging: Lever Ayush Anti Damage Fenugreek Shampoo comes in a slender yet sturdy plastic bottle. The top has a screw lid closed with a flip type cap. Glued to the white bottle is a brown label with various details about the shampoo printed on it. The packaging is neat, user friendly as well as travel friendly.
Fragrance : The Shampoo has a light artificial fragrance that linger on my hair for two-three days post cleansing. I'm neutral about its scent. I neither found it pleasing nor bothering.
Color: The shampoo is pale brown in color which is comparable to the color of fenugreek seeds.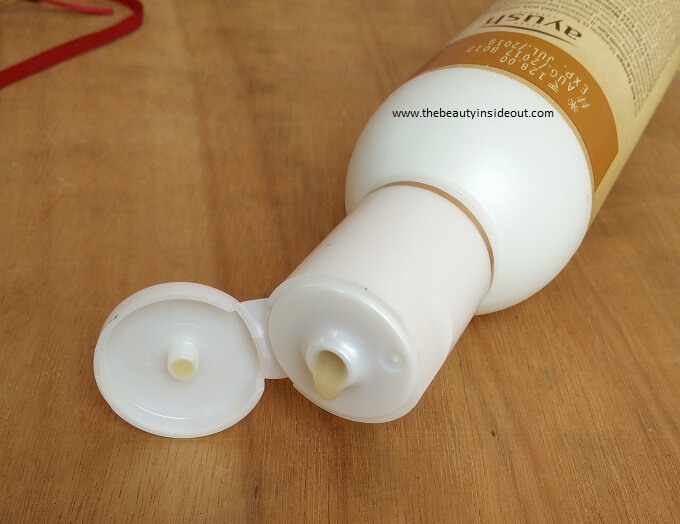 Texture: The shampoo has a smooth, medium consistency which is quite easy to work with.
Efficacy: The shampoo foams ups moderately and cleanses my previous day oiled scalp in one wash. (I use plain coconut oil, if you are using heavy oils like Olive Oil or Castor Oil you might need a second wash). The shampoo is super hydrating and immensely moisturizing which leaves my hair greatly nourished. It's not even a tiny bit drying and repairs split ends and rough hair beautifully. Needless to say, my hair feels silky smooth and soft to touch. The shampoo, as it claims, is certainly an Anti-Damage shampoo repairing my hair strands and replenishing moisture sans weighing down my thin hair. It gives a slight bounce to my hair that lasts for two days.
I do not shampoo my hair everyday, not even on alternate days since my hair is on the drier side and is not exposed to pollution or dirt more often as I wear a Hijab most of the time. Also now that its winters, I shampoo every third or fourth day. Having used this shampoo for a month now, I did not see it aggravating my hair fall, rather it reduced frequent shedding of hair strands that is often caused due to tangling. I didn't need a conditioner whilst using this shampoo as I said, the shampoo on its own provides a conditioning effect.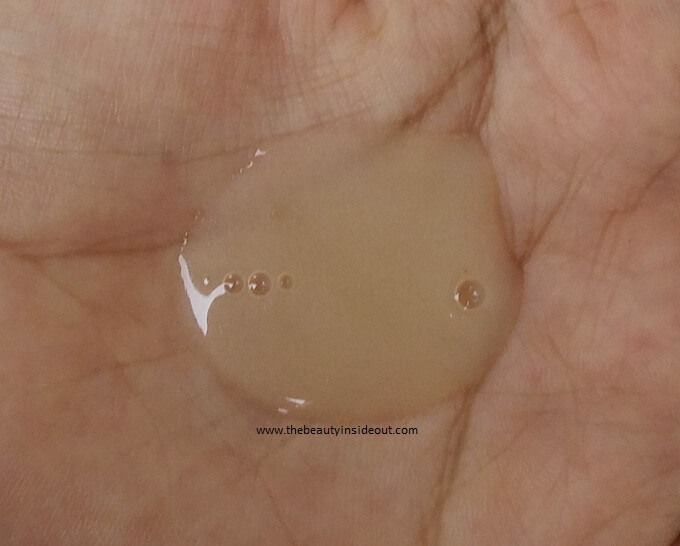 The only thing that is bugging me is the incomplete ingredient list. This is supposed to be a so called natural ayurvedic brand. But it does state that it has a shampoo base and chemical preservatives added, which we do not know if it is sulphate, parabens and silicone free. I assume it is not since it is not mentioned on the packaging. I mean which brand would ignore Capitalizing them if they are free of such nasty chemicals. If you can forgo these cons, I would say this is really an amazing shampoo that dry and frizzy hair ladies ought to try.
Pros:
Good packaging.
Reasonably priced.
Lathers and washes off with ease.
Cleanses effectively without drying out my hair.
Nourishes hair strands.
Prevents hair fall significantly.
Repairs roughness and dryness of hair.
Cons:
Not completely chemical free.
Rating : 4.7/5
Would I recommend and repurchase? Definitely would recommend it, if I was not obsessed with natural products. The iffy ingredients bothers me, so I would not be repurchasing it, though I really really liked using this shampoo.
You might be interested in these reviews