Citra Naturals, a new brand has been drawing much attention among young ladies for its USP of containing Korean Akoya Pearls and Japanese Green Tea in their products. Citra recently launched two ranges, two products in each category and its availability in Nykaa gave it a huge spotlight. This is one of those brands that advertises fairness which is something that isn't favored by many of us. That includes me as well. As usual I bought it so that I can review it for you all. I wanted to get the Japanese Spot Less Face Cream but that was out of stock at the time of my purchase. So I went ahead I got the Citra Pearl Fair Face Cream.
The brand says 'Citra, an iconic Asian naturals skincare brand brings you the natures best kept fairness secrets'. It claims to have formulated its products with natural lightening ingredients specifically suited to India Skin types. If you are one of those who is well aware of or look for the manufacturer of your products, then you must be knowing that Citra is a Hindustan Unilever product, the manufacturer of Ponds, Dove, Lever Ayush, Tresemme, Lakme to name a few. So though they claim to be a natural brand, it isn't one in actual. It contains parabens and other chemicals, as you can clearly see from the ingredient list.
Let's move on to the product details!
Product Description: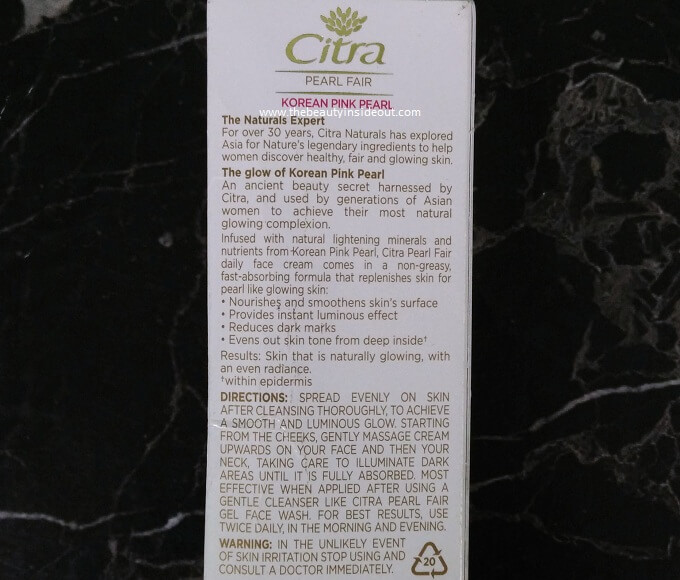 Ingredients: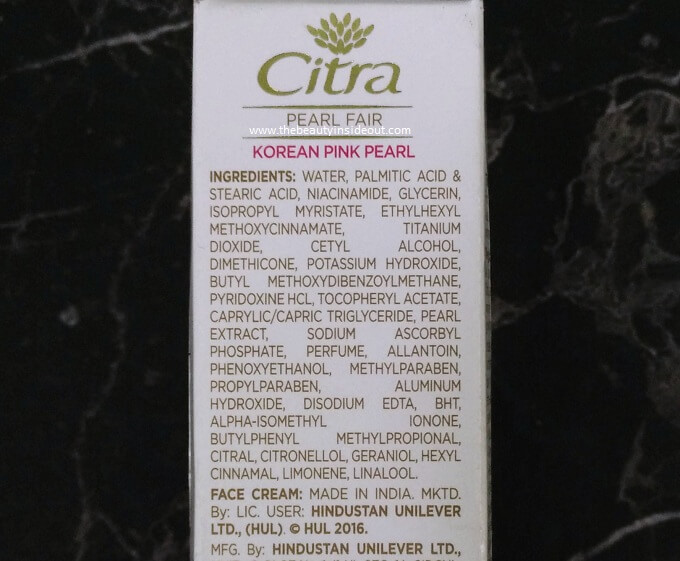 Price: 59 INR for 18 gm, 99 INR for 30 gm, 199 INR for 50 gm. Buy HERE.
My take on Citra Pearl Fair Face Cream:
Packaging: Citra Pearl Fair Face Cream comes in a white glossy tube with a pump dispenser. The pump is further covered with a transparent cap. The first look of the product gives a luxurious feel with the golden rim and all. But when you actually hold it, it feels kind of cheap. The tube is sort of flexible and when you squeeze or crumble, it leaves folding marks very easily. However this does not cause any hindrance whilst traveling and the tube comfortably sits in my bag with any leakage. The tube itself comes in a white carton box with details about the product printed on it.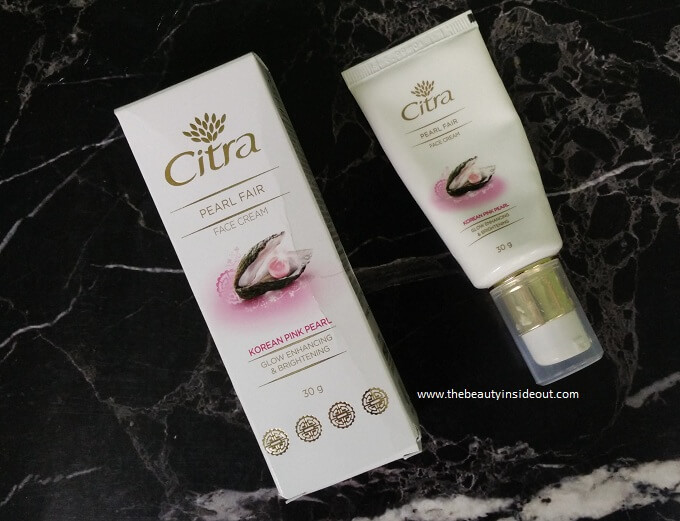 Fragrance: The fragrance is as expected, mild and floral with an artificial touch to it. The fragrance is hardly noticeable once you apply it on your skin. So no issues there!
Color : Citra Pearl Fair Face Cream is milky white in color.
Texture: It has a smooth, medium consistency that is easy to work with. I only need one pump of the product to cover all over my face.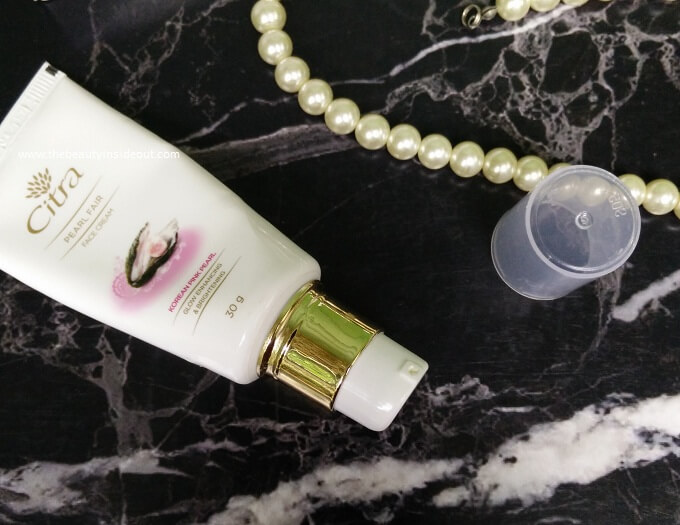 Experience: I have been testing this product for over a week now and I can see myself not reaching for it in the coming days. I like products that are 'Apply it and Forget it' types. But this one feels lightweight and non-greasy at the time of application, but after a while it feels totally different. The face cream spreads and blends easily on cleansed and toned damp skin. I had to swiftly blend in as it dries quickly just like the Lever Ayush Anti-Turmeric Face Cream.
My first observation once the cream was one my face – smooth, mattified skin, a little bit of whiteness or call it ashy (just like when you apply talcum powder) and a little bit of dryness on my cheeks (I have dry cheeks in the winters btw ). I found the hydration and moisture content to be less for my oily skin.
After an hour or so, the whiteness subsides and the face cream gets adjusted to my skin tone. However that's the time when my skin becomes oilier followed by a tacky and uncomfortable feel. I can understand if it is my T-zones that becomes oily, but NO it makes my whole face an oil factory. Many a times I also encountered tiny zits on my skin while I was using this product. So I doubt that it clogs pores and might aggravate acne.
This face cream does not contain SPF, so it can be used in the night as well. And it does work pretty well as a night time moisturizer. This claims to even out skin tone and enhance complexion. I did not notice much difference on that aspect. All in all, this was a an average product for me.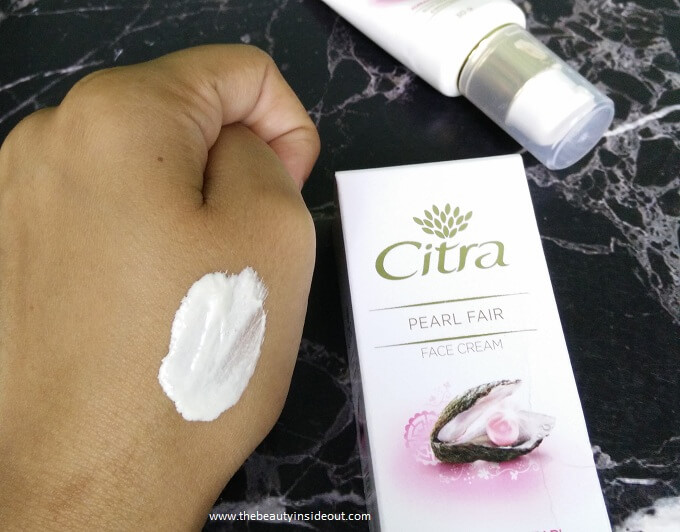 Pros:
Travel friendly packaging.
Non-bothering scent.
Nice and smooth formula that blends easily.
Gives a matte effect immediately.
Can be used both as a day and night cream.
Cons:
Can make you look white!!!(I mean ashy).
Skin becomes oily after an hour of application.
Can cause pimples.
Not a natural brand as it claims.
Rating : 2/5
Would I recommend and repurchase? No, I don't think this would suit a majority of skin types – be it dry, oily, acne or sensitive. May be if you have normal skin type, you can give it a try. Definitely not for me.
Looking for other face creams?