Hello everyone. Subscription boxes are really popular in India and everyone seems to be attracted towards them. It gives a great way to experience beauty items from the comfort of our home. It makes it easy for us to try out samples of various products and decide whether to spend on full sized products. Natural Bath & Body is an Indian organic brand that manufactures skincare and bath care products with natural ingredients and free from harmful chemicals. I wanted to try their products and wasn't sure what to try at first.When I visited their website, I came to know that they have their own subscription bag. So I subscribed for their Natural Bath & Body O MY BAG Subscription Bag.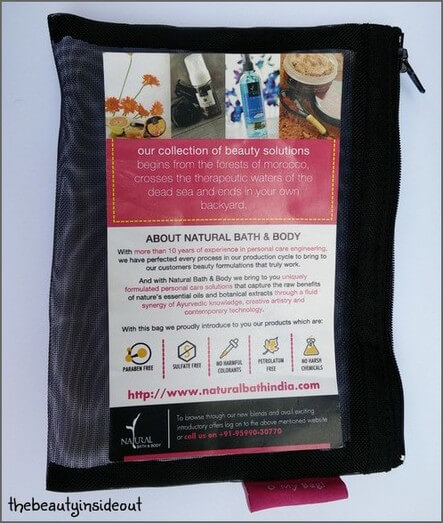 About Natural Bath & Body
With more than 10 years of experience in personal care engineering, we have perfected every process in our production cycle to bring to our customers' beauty formulations that truly work.
And with Natural Bath & Body we bring to you uniquely formulated personal care solutions that capture the raw benefits of nature's essential oils and botanical extracts through a fluid synergy of Ayurveda knowledge, creative artistry and contemporary technology.
With this bag we proudly introduce to you our products which are:
Paraben Free
Sulphate Free
No Harmful Colorants
Petrolatum Free
No harsh Chemicals
My experience with Natural Bath & Body O MY BAG:
I placed my order for the O MY BAG on April 12 and received it on April 16. It took about 4 days to reach me via Speed Post which is quite fast. The bag was tightly bubble wrapped enclosed inside a sturdy cardboard box. The bag is a black in color and is made of a see-through plastic net which looks classy. A card containing the details of each product was also present inside the bag. As soon as I opened the bag, I could smell aromatic dream-like fragrances. Each product smells amazing and has unique natural fragrance. I'm so in love with their heavenly scents.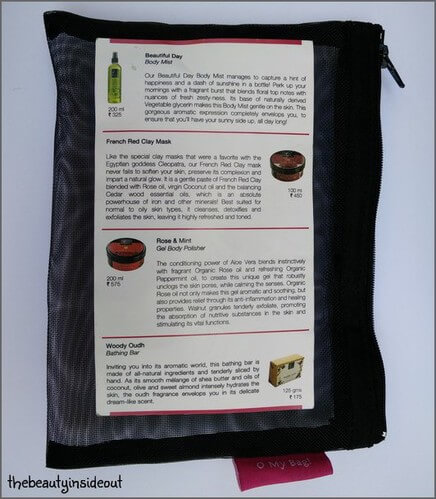 It is priced at Rs.399 for 4 sample sized products.
The four products that I received in this month's O MY BAG are:
Natural Bath & Body Beautiful Day Body Mist
Natural Bath & Body French Red Clay Mask
Natural Bath & Body Rose & Mint Gel Body Polisher
Natural Bath & Body Woody Oudh Bathing Bar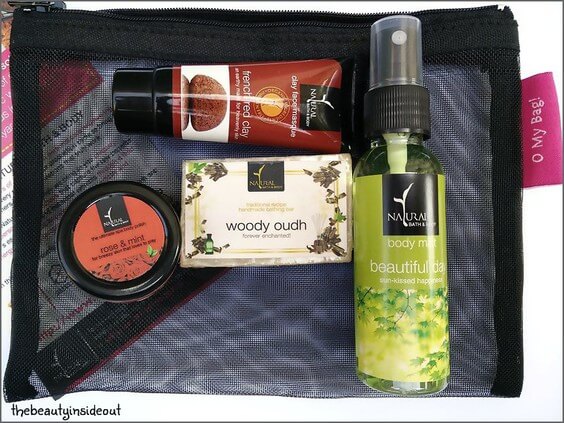 Coming to the details of the products:
Natural Bath & Body Beautiful Day Body Mist:
Beautiful Day Body Mist has a very exotic and soothing floral fragrance which makes the day beautiful and energetic. Made with naturally derived vegetable glycerin and aloe vera extract, it is very gentle on the skin. Just spritz it in the morning and it keeps refreshed all day long. Price: Rs.325 for 200 ml.
Natural Bath & Body French Red Clay Mask:
French Red Clay Mask is blended with rose oil, virgin coconut oil and balancing cedar wood essentials oils. This clay mask smells divine and it cleanses, detoxifies and exfoliates the skin, leaving it highly refreshed and toned. It softens the skin, preserves its complexion and imparts a natural glow. Price: Rs.450 for 100ml.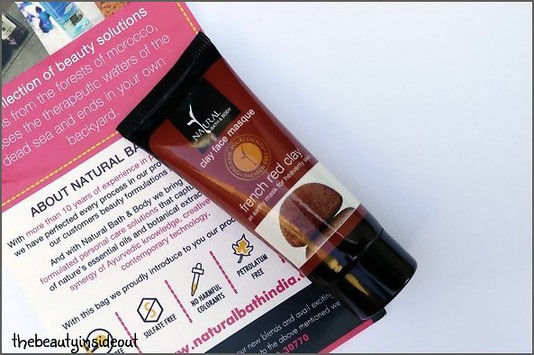 Natural Bath & Body Rose & Mint Gel Body Polisher:
Rose & Mint Gel Body Polisher smells of rose oil with a hint of peppermint oil. The rose oil makes the body polisher aromatic and soothing, also providing relief through its anti-inflammation and healing properties. It also contains tiny walnut granules which tenderly exfoliates and unclogs the skin pores. Price: Rs.575 for 200 ml.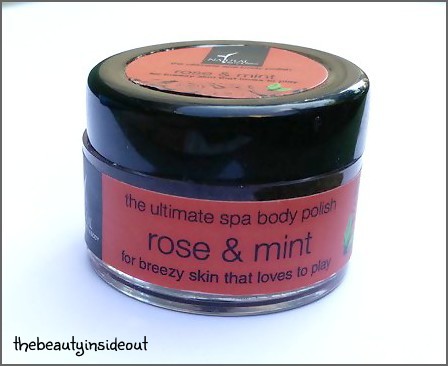 Natural Bath & Body Woody Oudh Bathing Bar:
Woody Oudh Bathing Bar is an aromatic handmade bathing bar made of all-natural ingredients. It has an amazing oudh fragrance which gives a luxurious bathing experience. The goodness of coconut oil, shea butter, olive oil and sweet almond oil intensely hydrates the skin. Price: Rs.175 for 125g.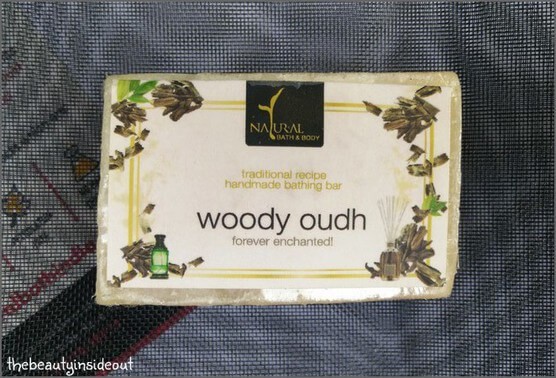 Final Word:
I absolutely loved this bag. This is one of the most affordable bags available in India. For the price it comes, it absolutely justifies for the quantity and quality of the products. I would recommend it to everyone who likes to experiment with natural skincare brands like me to give it a try.
Rating: 4.9/ 5
Have you tried Natural Bath & Body O MY BAG? If yes, did you like it? Share your thoughts in the comments section below.
Disclaimer : This is not a sponsored post.