I received the January 2017 Fab Bag sometime back and today I'll be doing a quick review on the same. The bag is themed Bring It On! commemorating the beginning of a New Year. The bag is a pretty pink clutch type pouch which looks good from afar but the quality is not up to my expectations. They have had much better bags in terms of both look and feel. For me the bag was average and I might not reuse it for any other purposes as it can get easily deformed, if I carry it along with my other travel essentials.
Let's look into the contents of the January 2017 Fab Bag,

1.Sugar Matte As Hell Lip Crayon Lipstick – Mary Poppins (Full Size: Rs.799)
This is a self chosen product. I went in for this instead of Manna Kadar as I missed the month where they offered the most talked crayon from Sugar Cosmetics. I so wanted to try them and picked this shade as my vanity holds more of nudes and reds. This is my very first bright fuschia lipstick, so I'm really nervous to try it out. I just swatched it and it feels so creamy.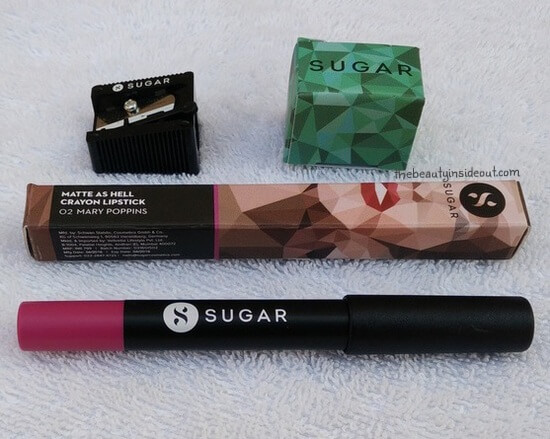 2. O3 + Derma Fresh Mask (Full Size: Rs.425)
After having a not-so-good stint with their whitening day cream, this one is again a whitening product. This is a face mask that claims to suit dehydrated sensitive skin which is what my current skin condition is. So let's see if this suits and works out for me. Fingers crossed!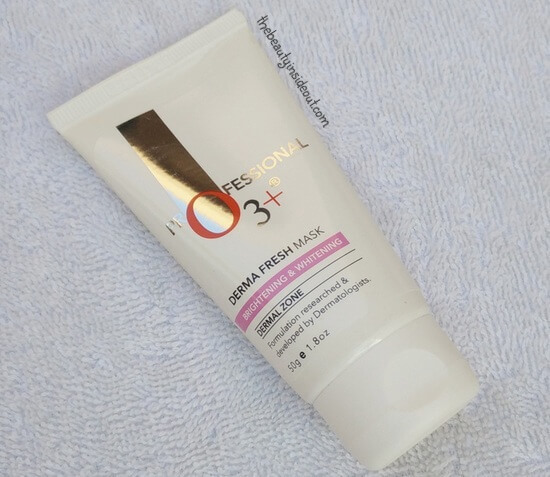 3. MCaffine Neem Caffeine Face Wash (Rs.449 for 150 ml)
Even though the number of face washes I've got to finish are piling up in my stash, my love to try out new face washes will never fade. This is a new brand for me and this face wash contains Caffeine which is something I haven't tried before. It also contains Aloe vera and Neem whose benefits are widely known. This is a deluxe sample of 50 ml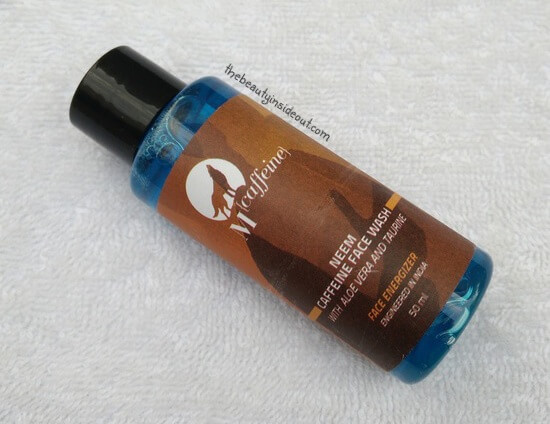 4. The Nature's Co. Garlic Anti-Acne Cream ( Rs.895 for 50 ml)
I love this brand. They are natural and most of their products suit my skin. Also, after reading on Shampita's blog about this garlic cream on how wonderfully it works for acne, I am really looking forward to try this out. This is a sample of 20 ml.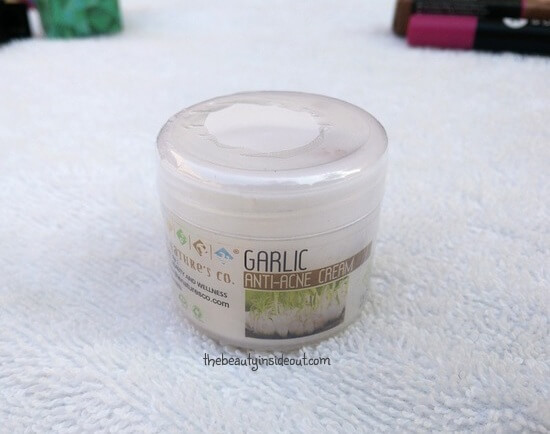 5. Wella EIMI Perfect Me Lightweight BB Lotion (Rs.900 for 100ml)
Initially I thought this to be a BB cream sample for face. But then this is something from the professional haircare brand WELLA and so this must be a hair serum or hair styling kind of product. The sample holds 6 ml of lotion that retails for Rs.150.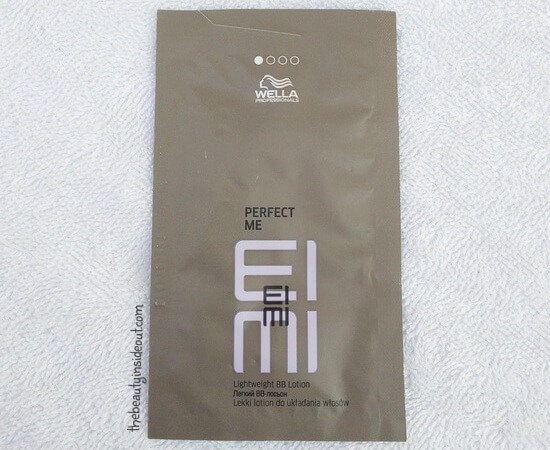 Overall, Unlike last month's Bag, most of the products were to my liking so I'm quite happy and content with the January 2017 Fab Bag. The Sugar Crayon Lipstick and The Nature's Co Anti-Acne Cream are my most favorite among these!
So have you got your January 2017 Fab Bag ? Which was your favourite product? Share your thoughts in the comments section below.
Until next time,
Stay Beautiful♥