Cleansers are one of the most essential products of one's skincare routine. It forms the first step. Ideally, it should be gentle and not strip your skin of natural oil. But at the same time, it should work enough to get rid of dirt and impurities. While there are many face washes and cleansers targeted at every skin type in our beauty market, I have my trust in Korean beauty brands. It's Skin is a South Korean Cosmetics Brand that's available internationally everywhere at a nominal price. Their Effaclor Serums are quite popular. I haven't had the chance to use them. There was a great sale on the brand on one of the popular beauty portals, and I picked up the It's Skin Cleansing Foam in the 'Have A Banana' variant. Read on to know my experience with it.
Product Description:
Enriched with tropical ingredients, the It's Skin Cleansing Foam can easily remove makeup and dirt pollution without being extremely harsh. Targeted for dull and dry skin, it refreshes and revitalizes the skin.
Variants:
GreenGrape
Orange
Eggshell
Banana
Pomegranate
It's Skin Cleansing Foam Ingredients: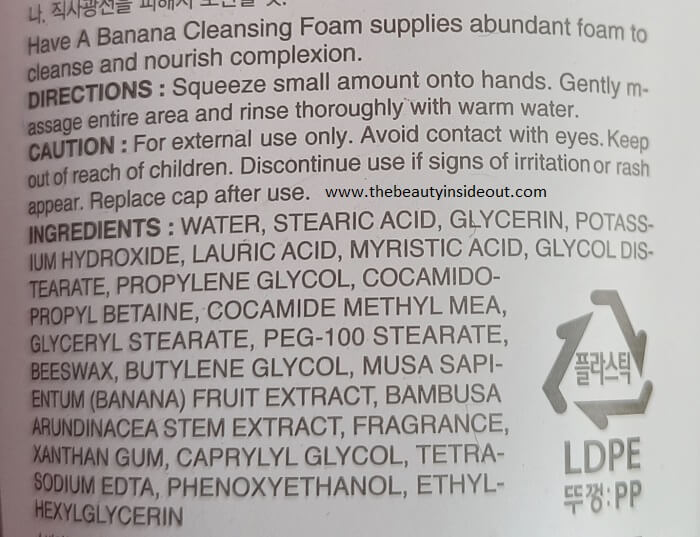 As you can see from the ingredient list, this is a sulphate-free & paraben-free face wash. The Cleansing Foam is enriched with Banana Extracts that are rich in vitamins B, C, and E and minerals such as Zinc, Iron, Potassium, and Magnesium.
How to use it?
Just like any other face wash. Dampen your face.
Take sufficient quantity, gently massage it over your face and bring it to a lather.
Rinse well and pat dry.
Price: Rs.508 for 180 ml.
It's Skin Cleansing Foam Review
Packaging: The face wash comes in a white plastic tube. You have to squeeze the tube to disperse the product. The tube itself is enormous and bulky but it is sturdy, most of all. One can easily use this face wash for at least 3 months. This might not be a good choice for traveling as tubes can leak.
Texture: This has a thick lotion-type consistency that doesn't spread easily. But on contact with water, it foams up like soap and works very well. One doesn't have to use much with this product – a pea size is more than enough.
Fragrance: The Have A Banana variant of It's Skin Cleansing Foam has a strong floral scent that gives me a headache. The floral scent goes away after 10 minutes but one has to understand this timing was enough to make my eyes watery. Personally, I'd suggest sensitive skin people not go near this cleanser at all costs.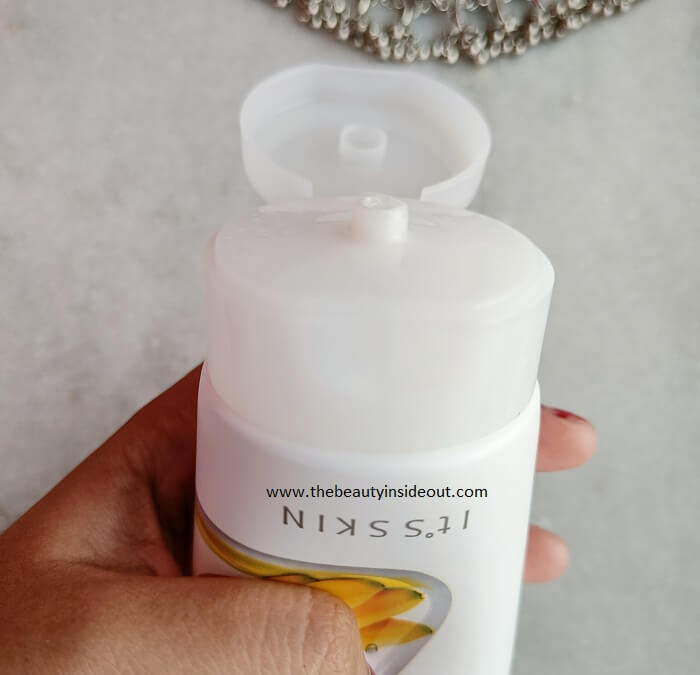 My Experience with It's Skin Cleansing Foam:
I have had a lot of hopes when it comes to Korean beauty products because of their hydrating and gentle formulations. So like every student who is looking for a bang for their buck, I thought The brand Its skin is one of them. They have a wide range of products from Essence to Sunscreens to Face Wash and Serums. Their serums are widely appreciated in the beauty community. So when I say I was very excited to try their face wash, I mean it. If you have to understand that I was checking the tracking details every day for 1 week. But boy oh boy! I was so disappointed.
The face wash is meant for dry skin. But it's way too drying even for oily skin people. It foams way too much even if you use a pea-size amount. It made my skin dry and stretchy. Even following up with a soothing ceramide moisturizer didn't calm my irritated skin.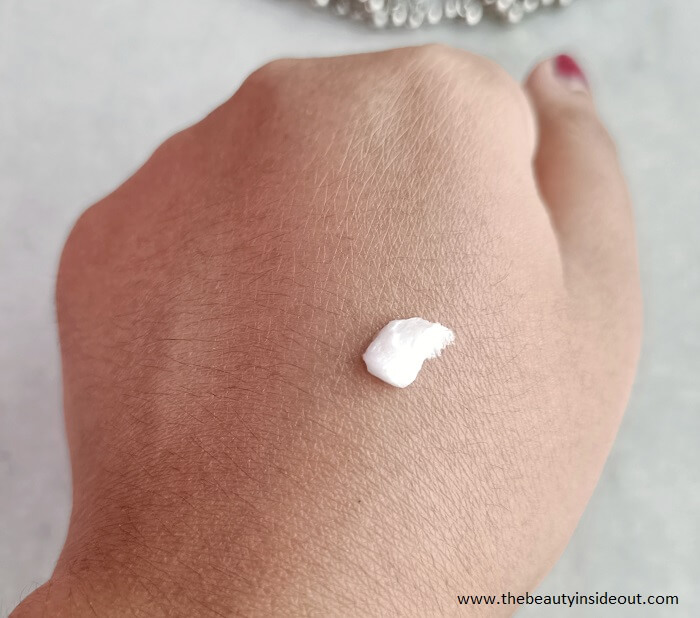 The only good thing I can say is that it's good for very lazy depressing days when you just don't bother with double-cleansing. This particular product got me through super waterproof sunscreen and eyeliner on camping days.
It's not pH balanced and it can make your skin red and bumpy because it strips all the natural moisture in one touch. I highly suggest staying away from this product.
Related: It's Skin Green Tea Watery Emulsion Review
Pros:
Removes waterproof sunscreen and makeup in one go.
Good for lazy days.
Cons:
Very foamy and drying for the skin.
Made my skin very itchy.
Strong Smell.
Rating: 1/5
Would I recommend it? Definitely no. We have too many good, gentle cleansers on the market at a much more affordable price.
Have you tried this cleansing foam? Share your thoughts in the comments section below.