I don't normally buy separate foot creams. My regular body butters usually double up as foot cream and hand cream. But recently when I was struck with severe cracks on my heels, I had to get one. I bought this Himalaya Foot Care Cream as it's the most cheapest one available in the market. It is also available in every store. So let's see if this really helps with cracks.
Product Description: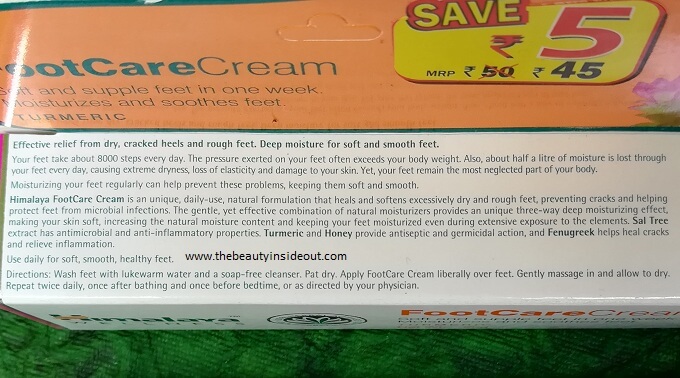 Ingredients: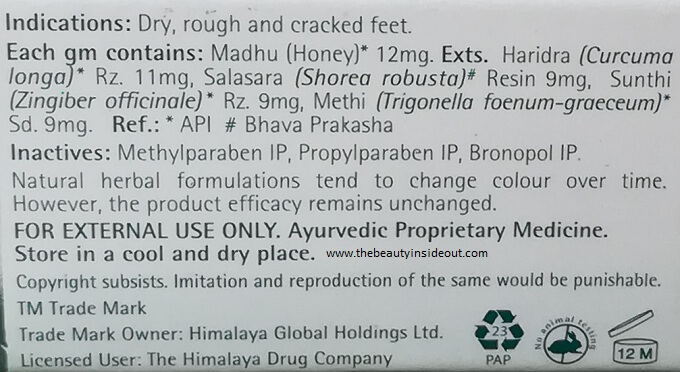 Price: Rs.45 for 50 gms.
My take on Himalaya Foot Care Cream:
Packaging: The product comes in simple tube form with a screw cap. The tube itself comes housed in a nicely designed carton with every little detail about the product printed on it. The packaging is quite nice for the price point. I don't travel with foot creams, but if you want, yes you can, it's travel friendly. The tube is small, handy and convenient to use.
Color & Texture: It is a beige colored thick cream. The consistency is perfect for a foot cream. Rich and Dense!
Fragrance: It has a nice herbal fragrance. Totally non-bothering and makes my feet smell nice.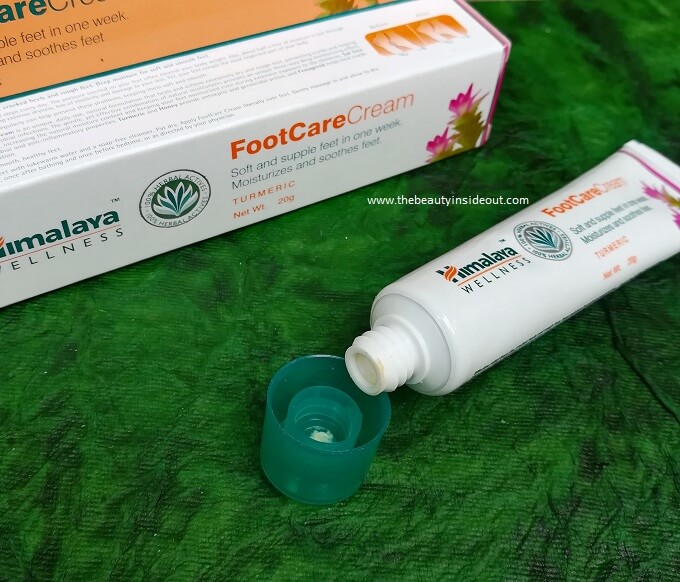 Experience: This worked like a charm for my cracks. Having said that, I followed a proper routine. Dry and rough heels are comparatively easier to treat, but cracks once it's left to be, it's going to get worse. So I was sure to be consistent and patient with it.
The most important thing to heal your cracks faster is to keep your heels away from dirt. As a first step, I started soaking my feet in warm water every night. Thanks to this routine, I even put every other unused bath salt/foot soaks in my stash to use. I soaked for approximately 20 mins and then cleansed my heels with a pumice stone to get rid of the accumulated dirt. Don't ever apply your foot cream on dirt accumulated heels as that won't help in healing the cracks. And finally I apply the cream and head to sleep. The cream does have a sticky feel, so I avoid walking after that. The following day, again after my shower I apply this cream. In all, I applied it twice a day continuously. I followed the soaking routine only for the first week continuously, as by that time all the deep dirt were off my heels and pumice stone alone was enough to get rid of dead cells.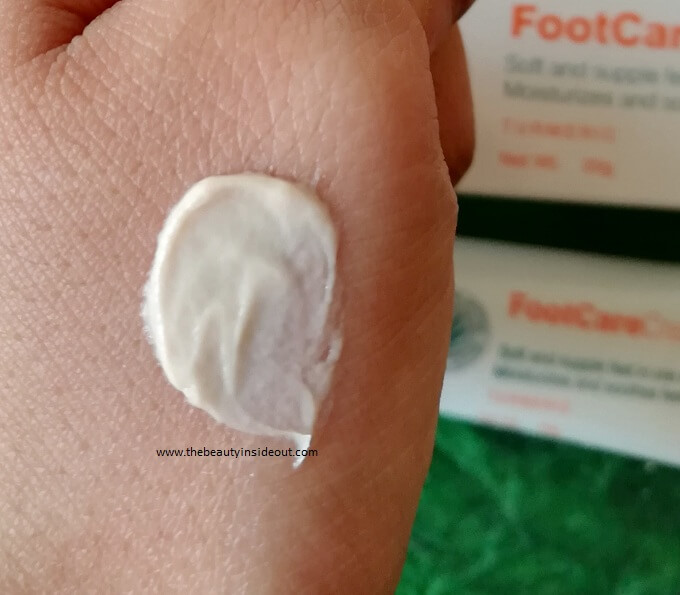 Coming to its performance, the foot cream is dense hence a good massage is needed for it to get fully absorbed. Still there will be a slight chip chip feeling. The cream is highly moisturizing and takes care of dryness and roughness instantly. I mean it. It also fills in the cracks and helps to heal them completely. I never expected it, but this super cheap foot cream healed my cracks completely within two weeks of usage. A complete winner!
Pros:
Budget Friendly.
Easily available everywhere.
Pleasant Fragrance.
Dense formula perfectly moisturizes feet.
Heals cracks, roughness and dryness.
Cons:
Rating: 4.9/5
Would I recommend? Yes, surprisingly this works (with a proper routine). But I would recommend it only as a temporary means to heal your cracks. As a daily foot cream to just keep your feet moisturized and away from dryness, I would recommend something else without parabens and chemicals.