Being a loyal user of Maybelline Mascaras for such a very long time, I wanted to try a mascara from a different brand. When I was asked to choose a makeup product in my August 2016 Fab Bag subscription box, I got to choose this Geri G Plush Mascara. Geri G is US based cosmetic line which was introduced to the Indian market through Fab Bag. Let's get into the details.
About Geri G Plush Mascara: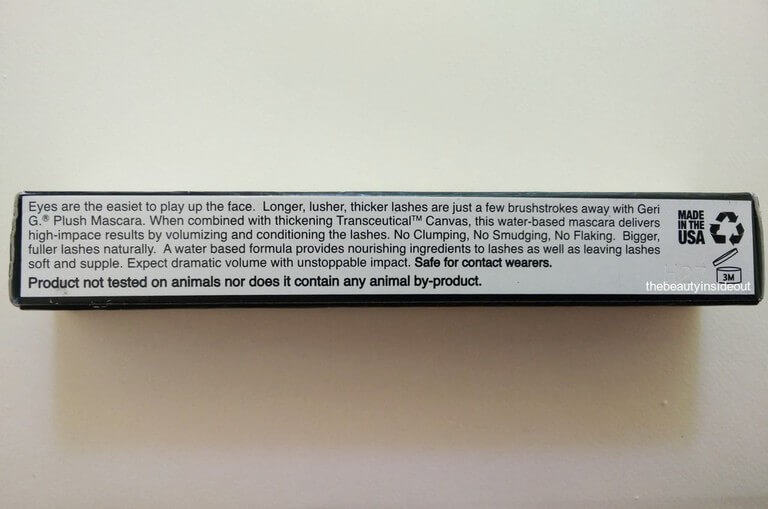 Ingredients: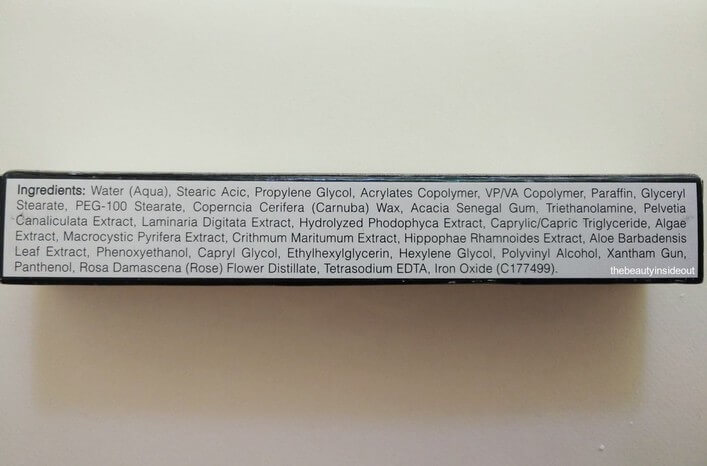 Priced at Rs.1000 for 9 g, You can get it from Fabbag.com
My take on the Geri G Plush Mascara:
The first thing that had me attracted to this mascara is it's rose water infused formula which is something really unique. Like it says, it really has the pleasant fragrance of roses. I haven't seen any mascara that actually smells like roses. Remember those chemical-ish smell which most of the mascara's have(Maybelline?!?). Coming to the packaging, the plush mascara comes in a shiny black tube with the brand name Geri G boldly embedded on it in silver color. It has a screw type cap which is tight and travel friendly(what can you expect in a mascara packaging! It's like any other mascara packaging.) Shelf life is not mentioned anywhere. But we all know that it is ideal to dispose a mascara after 6 months.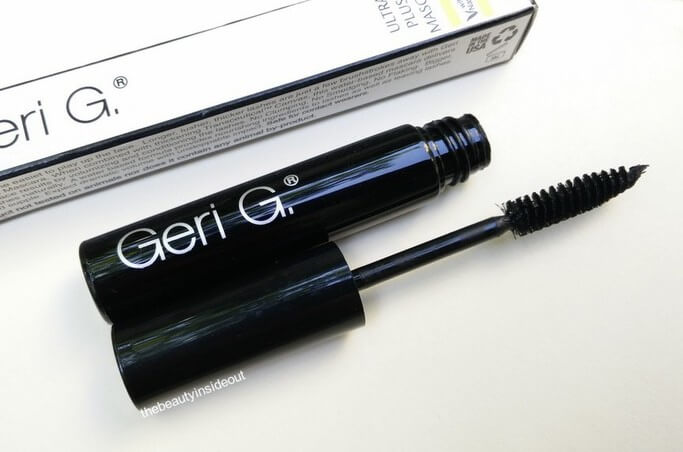 The mascara has a tapered wand with evenly spaced spirally arranged bristles. The brush picks up a decent amount of product. But I hate the fact that some of the product gets accumulated at the end of the wand. You need to wipe off the excess product from the wand. This happens in most of the tapered wands as the tip is pointed. The formula of the mascara is thick and is on the drier side. Initially I thought application has to be done quickly as it's the case with most dry mascaras. But it was fairly easy to apply two coats without becoming clumpy. Even with three coats I didn't get clumpy lashes 😀 The mascara gives average volume but has good lengthening capacity. When I tried without curling my lashes, it did curl & lift up my eye lashes. The mascara does not weight down my lashes or make them stiff and look artificial. Once applied it feels like you haven't applied anything, it's that lightweight and comfortable.
The mascara is black but not the blackest black I have seen so far. It does not give those dramatic false eye lashes effect. It naturally enhances your lashes giving a soft, defined and natural look. It would be apt for everyday college or office wear. It is a non waterproof mascara, it gets easily removed with water. So beware it might cause you to have racoon eyes when you cry heavily (absolutely not for wedding occasions or farewell parties 😉 ).
The Good:
A mascara that smells like roses.
Naturally enhances the lashes giving a soft defined look.
Gives decent volume and good lengthening effect.
Does not weight down my lashes and feels lightweight & comfortable.
Suitable for everyday wear.
Non-waterproof formula.
The Bad:
Price.
Product accumulation at the end of the wand.
Availability.
Rating: 4.5/5
Overall, It is a good non-waterproof mascara that naturally enhances your lashes without looking over the top. It gives good length , does not clump and feels lightweight on the lashes. But for the price it comes I prefer my colossal mascara as it does the same job giving a natural look.
Hope this review was helpful. Have you tried the Geri G Plush Mascara? Share your thoughts in the comments section below. If you like this review, do not forget to share and follow me on all my social media.
Facebook | Twitter | Instagram | Google+
Stay Beautiful <3