In today's culture makeup is more than just foundation and acne spot covering. It is a form of art and self-expression. The way you do your makeup will eventually lead to the categorization of you in society. It can bring out your best feature when empowering you. Who knew, that makeup has this much power? A trillion-dollar industry is out there to make you feel that you need to try all of these products and do all these kinds of techniques otherwise you are falling behind. But that is not true! Today I am here to help you find out the different types of makeup look names so that you can find out your favorite makeup techniques to flaunt.
Different Types Of Makeup Look Names
1. HD Makeup
One of the oldest and most popular makeup techniques present in the market. I think It became a marketing gimmick at some point to put HD Makeup in the product name. From TV serials to bridal makeup, everyone who is looking for a filter In real life should opt out of this kind of makeup. It includes a natural matte face with long-lasting abilities, an experimental eye depending on the occasion, contour, blush, highlight, and lipstick. You have a ton of room for experiments and it covers all of your past trauma and acne marks.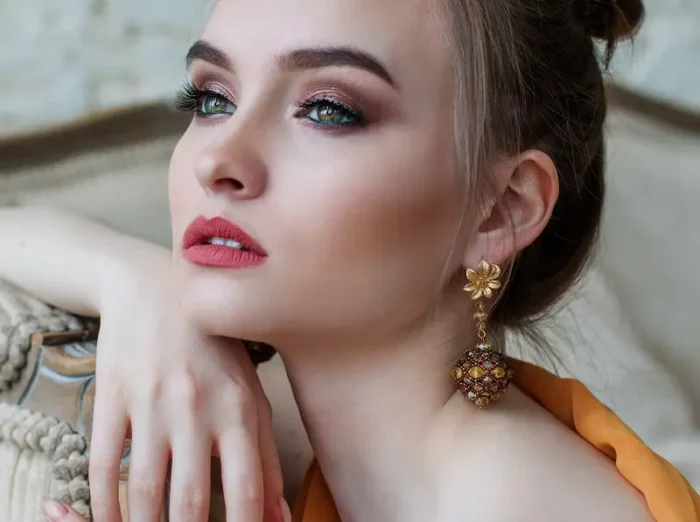 Pros:
Great for photography and bridal makeup.
Doesn't transfer onto the mask and other things it touches.
Very long-lasting and covers all the red spots and acne marks.
Doesn't create texture.
Usually have a lot of room for different kinds of experiments and techniques.
Cons:
Can look a bit heavy and mask-like
Dry-skinned girls can look a bit patchy without proper skin care.
Can cause blackheads and Whiteheads if not taken off properly.
Can be a bit too much for everyday makeup.
2. Matte Makeup
Oily skin girls' best friend and dry skin girlies' biggest nightmare, this matte makeup technique includes long-lasting products that don't have much oil or hydration in them. They don't transfer and have a really long-lasting effect. Even oily skin girls should do well-hydrated skincare before putting it on the face because it can dry out your skin, depending on the product. Great for photography or heavy-duty functions, this technique is also one of the most popular ones in the Indian market.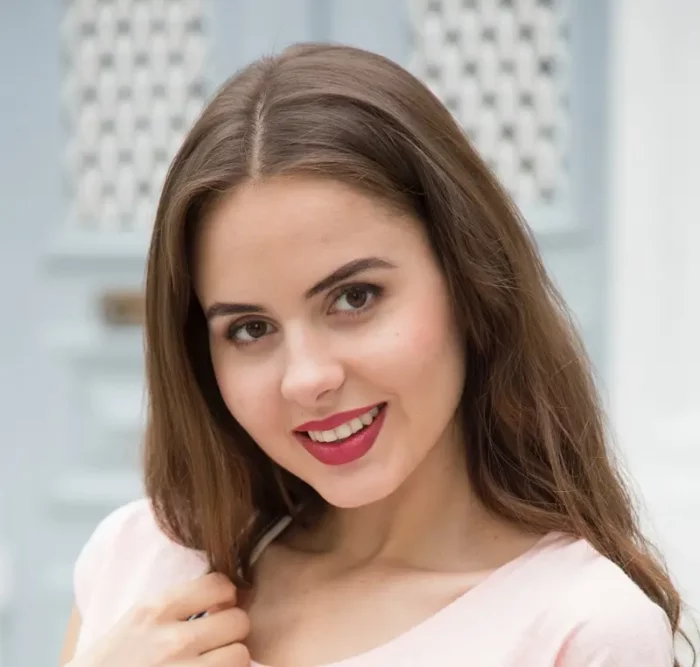 Pros:
Great for long-lasting and heavy-duty makeup.
Oily-skin girls can surely rock this.
Great for photography and bridal makeup.
Almost always uses powder which doesn't have transfer issues, unlike other techniques.
Cons:
Not good for dry and dehydrated skin.
Can cause blackheads and acne on the skin if not taken off properly.
Can look a bit lifeless and heavy mask-like.
It can age you.
Matte makeup can magnify the texture of the skin.
3. Dewy Makeup
I say the K-drama craze is responsible for this trend. You see their youthful look with dewy juicy makeup and you think to yourself, these mask-like techniques are aging me. I need to do something youthful. Skincare is the main part of dewy makeup when it comes to makeup products, all liquids or cream products are used. It may not be as long-lasting as others but it is worth the effort. It can also transfer onto your face mask and bed sheets but who cares! At least you are looking like a Korean celebrity.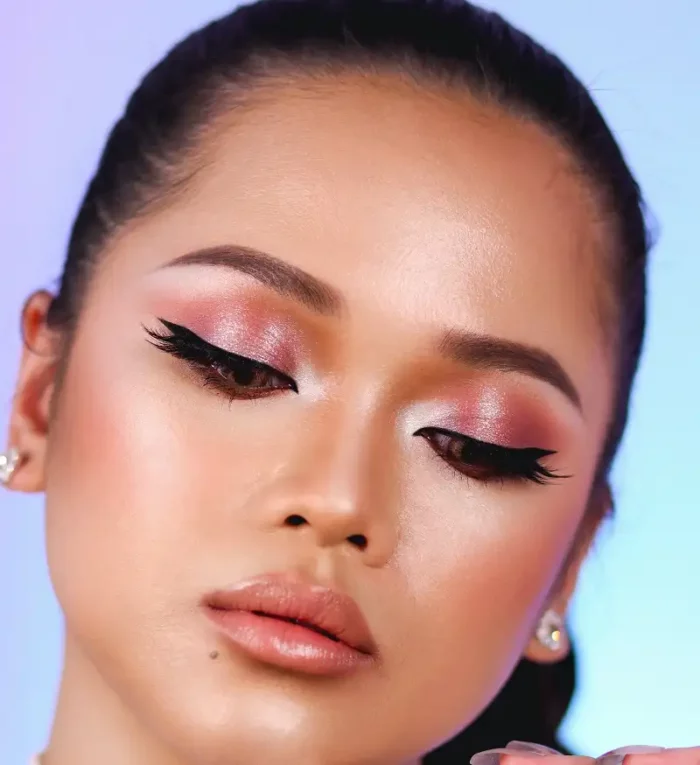 Pros:
Great for dry and dehydrated skin or people who like it in harsh and dry climates.
Looks incredibly healthy and somewhat natural.
Brings out your best features and looks youthful.
Skin naturally looks healthier than usual and one looks younger.
Cons:
Oily-skinned girls can not use this type of makeup.
Doesn't have long-lasting abilities.
Transfer onto the masks.
A lot of bacteria catches onto your skin which can cause acne.
Sometimes the pores look bigger with this technique
4. Natural Makeup
One can't be bothered with contour blush and highlight every day for the rest of their life. If you can then good for you! But a lot of people don't want the effort and time-consuming procedure every day when going to the office or college in a busy metro. So it's better to stick to natural makeup which brings out the best features in you. A BB or CC cream with kajal in our eyes and brown lip tint on the lips and cheeks and voila you are looking like a peach within 5 minutes.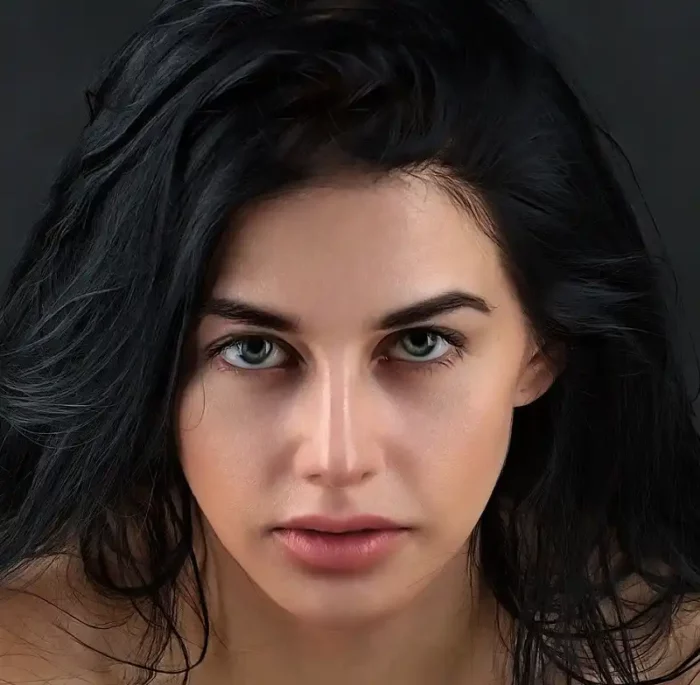 Pros:
Best for everyday makeup, from office to college-going girls everyone can rock this look.
Every skin type from oily to dry, can use their Marketed products to create this look.
Brings out your best features. One looks very put together when using these kinds of techniques.
Doesn't cause blackheads and Whiteheads.
Cons:
Doesn't last long and doesn't cover acne and red spots.
Can be hard to find a product that looks natural on your skin tone.
Doesn't look great in photography or harsh lighting.
5. Airbrush Makeup
Do you have a lot of textures acne spots and pigmentation on the skin and you want them to go away like an Instagram filter then this is the perfect makeup technique out there available. Here the products and hydrating skincare play a big role. You will definitely need an HD pore-filling powder to set up the makeup you just applied. The acne and red spots are covered beautifully and it looks great in harsh lighting. A lot of celebrity make-up artists and famous makeup enthusiasts use this technique for parties and red carpets. With oily skin, the product can definitely break through but a little touch-up never hurts anyone.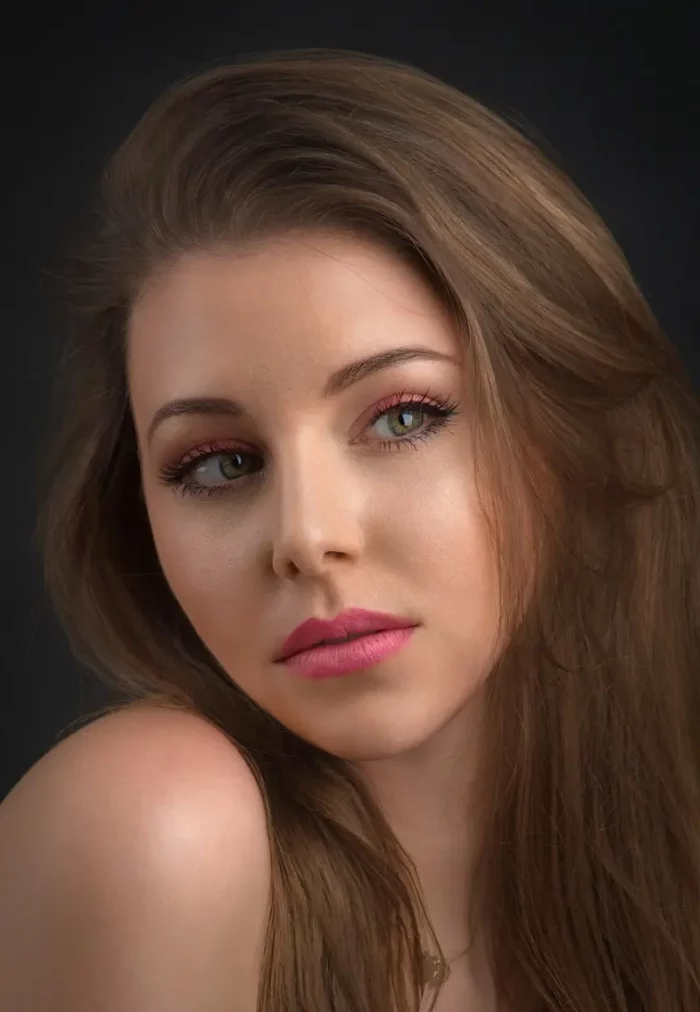 Pros:
Great for photography and occasional makeup.
It looks like a filter so red spots and acne marks are covered fully.
Doesn't look like you have any texture on your face.
Looks great in harsh lighting.
Professionals use them so the products are eventually A-graded.
Cons:
Can be hard to achieve.
Very oily skin girlies can find it hard to create a long-lasting effect.
The product seems to be professional and a beginner may not know how to use them properly.
Need a double cleansing.
6. Mineral Makeup
Mineral makeup is one of the dermatologists' favorites for sensitive and acne-prone skin. These make-up products have usually Zinc and titanium dioxide which helps with acne clearing. It doesn't add to the process of blackheads and Whiteheads which is also a big point. Depending on the products, it can look like you have a lot of textures on the skin so one should definitely research before buying anything.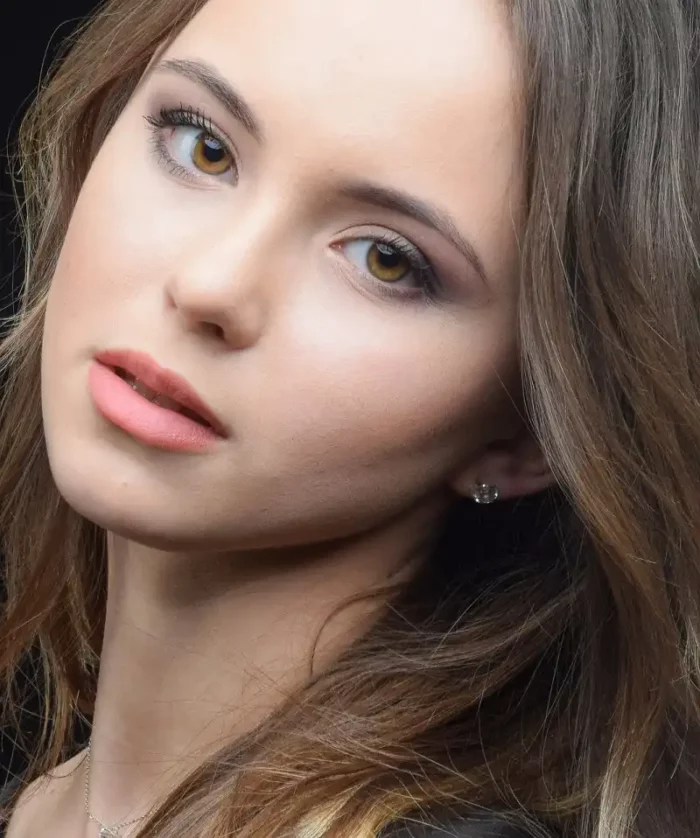 Pros:
Best for sensitive and acne-prone skin.
Some products help with acne reduction.
Doesn't clog the pores and cause blackheads.
Cons:
Some may find it hard to take off.
It can sometimes show textures that are present on the skin.
7. Editorial Makeup
From Magazine covers to high-end model walks, ever think about how they got a glossy eye and wet highlighter look? They are called editorial makeup. That Tom Ford cream highlighter and glossy eye look may not be long-lasting but gives you the look of your dreams. They photograph beautifully and are often used by high-end makeup artists who can bring out the best features of us. They can be muted to very experimental and very artistic which are too loud for your everyday look but once in a while, make the inner child proud.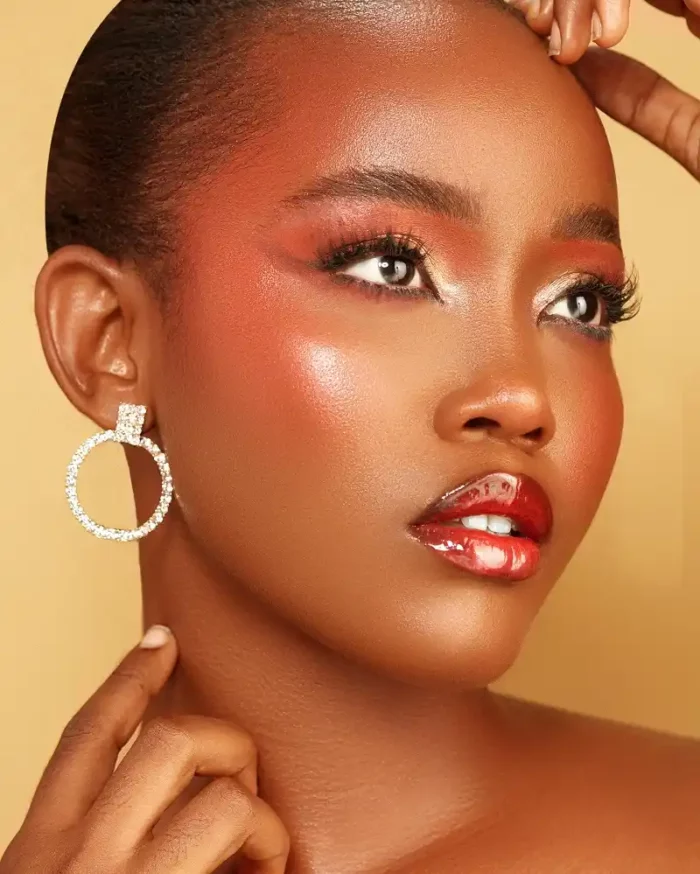 Pros:
Looks like a dream when staged and photographed properly.
Doesn't have any bad effect on flashlights and high-definition cameras.
Typically brings out the best feature in our face.
Cons:
Doesn't look good and can be very glossy for everyday makeup.
Oily and acne-prone skin can't use these kinds of techniques and products because it is not created to last long.
Editorial makeup will transfer to masks and everywhere.
Can be loud or too experimental for an everyday college or work look.
8. Bridal Makeup
Bridal and staged makeup is mostly catered to harsh lights, flash photography, and major occasions. The techniques include long-lasting baking and super covering foundations which are made to look natural by incorporating proper skincare with them. They can look a bit mask-like and unnatural but they can stand through major humidity.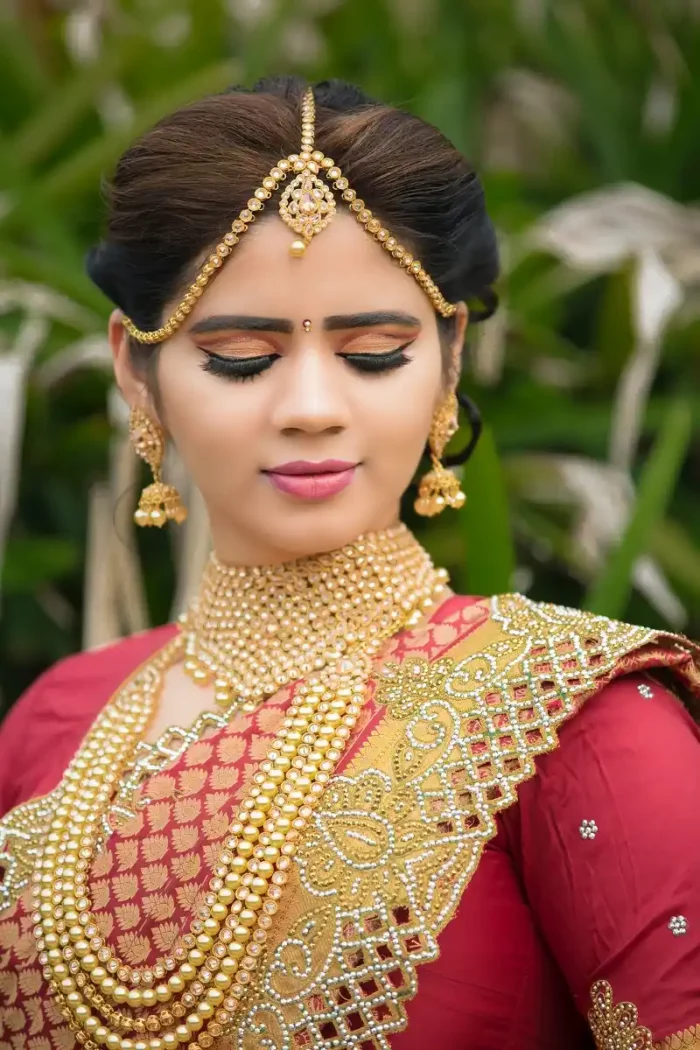 Pros:
They are the best for hardcore photography and flashy lights in studios and red carpets.
Applied in a way that lasts all night or bad humidity.
Hides tattoos to bad pigmentation, acne spots, and even burn marks.
Cons:
Can clog your skin if not taken off properly.
Can look very unnatural and mask-like in real life.
Can make your texture and pores look bad.
Acne-prone skin and sensitive skin should not use this kind of makeup.
9. Permanent Makeup
This kind of makeup is a new trend among makeup influencers and the skin community. Dermatologists put skin-coloured makeup on them by proper technique and it can last through 3-4 months before slowly fading away. But remember some people can be allergic to it and it can do more bad than good when applied by doctors without proper experience.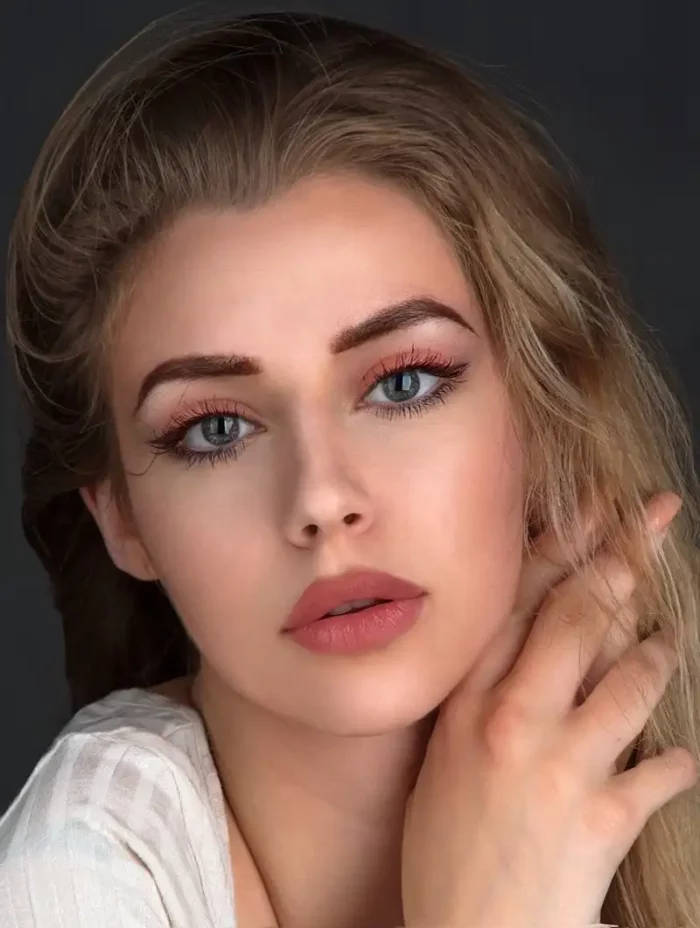 Pros:
You don't need to do makeup every day.
Gives a naturally even toned glowy skin.
Some procedures have skincare benefits as well.
Looks beautiful in photography and flashlights.
Hides your red spots and acne pigmentation very naturally.
Cons:
Not good for the skin.
Can cause allergies and red spots.
Not good for acne-prone skin at all.
Expensive and not doable at home.
In today's social media age, every day we are seeing new types of makeup but these are the top true and trusted techniques you can apply to your daily and occasional needs. We will be back for more makeup-related blogs. Until then toodles!