I just received my February 2017 Fab Bag few hours back and I couldn't wait to unbox it and show you all what I got in it. Lately all of the subscribers have been getting almost same products so the surprise element is being missed unlike those earlier Fab Bag days where we used to get different products based on our beauty profile. But on the other hand, nowadays we get to choose one makeup product of our choice which is the only reason I'm still subscribed to them.
Anyway let's get into the details of 'The Pucker Up' February 2017 Fab Bag. The pouch, in which the products are housed, is made of a faux leather material that is durable. The quality of the bag is really good which is similar to the September 2016 Fab Bag except for the printed design. The February 2017 Fab Bag has a mix of pink and purple lipstick prints on the off white colored pouch which indeed is eye-catching. Coming to the contents, I got 4 products of which 3 are full sized and 1 deluxe sized that makes me very satisfying.
The February 2017 Fab Bag holds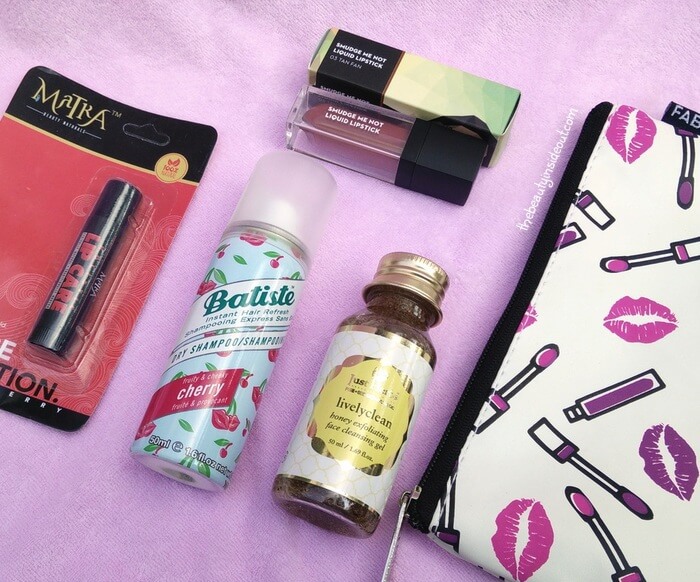 1.Sugar Smudge Me Not Liquid Lipstick – 03 Tan Fan (Full Size: Rs.499/-)
A self chosen and star product of this month. Lately I've been picking up vibrant colors, so I went in for this pretty mauve everyday kind of shade. I swatched it once and I can say it is highly pigmented and transferproof. I would be reviewing this lipstick soon.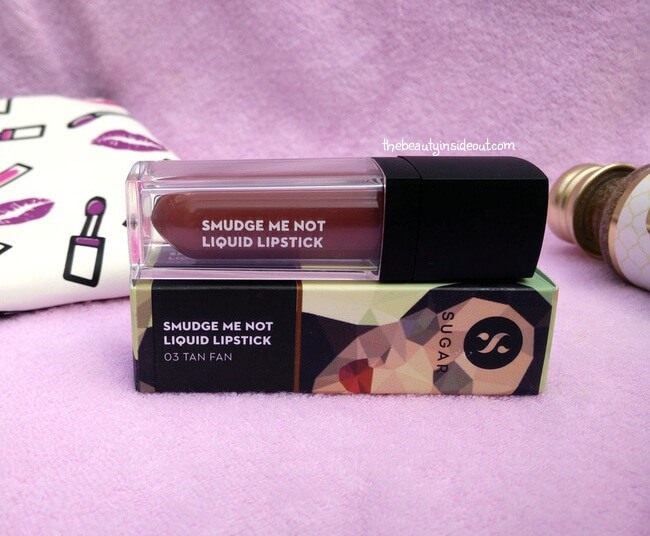 2.Matra Holistic Lip Care – Strawberry  (Full Size: Rs.199/-)
This is a 100% Natural and Pure, SPF infused Lip Balm. It claims to be enriched with Moroccan Gold which is nothing but Argan Oil, a wonder oil known for its amazing healing properties. I got the strawberry variant. I love strawberry based products, so I am happy with this one. Matra Lip Balms also come in Kiwi and Vanilla Ice variants.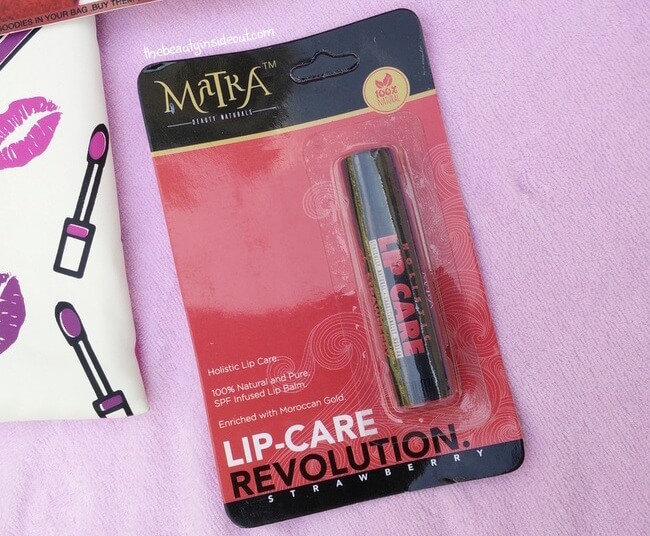 3.Just Herbs Livelyclean Honey Exfoliating Face Cleansing Gel (Rs.230/- for 50 ml)
A product from one of my favourite brands. I have tried a bunch of Just Herbs products and they always suit my skin, so I am really happy to receive this scrub. I have used this scrub before when I got the 6 step skincare regime kit and it does its job of exfoliating really well without irritating the skin.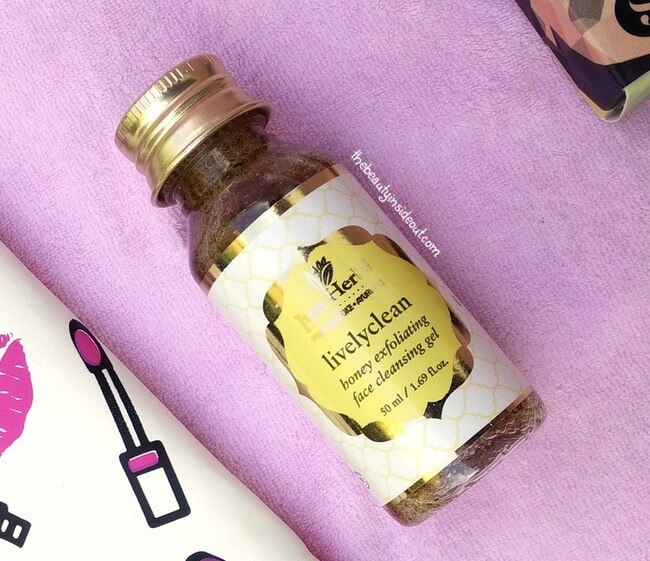 4.Batiste Dry Shampoo Floral & Flirty Blush Seduction Fleurie (Full Size: Rs.299/-)
I've never tried a dry shampoo before so I am really curious on how this would perform. I shall put this into use when I need an instant lift and freshness to my locks. This looks great for travel days.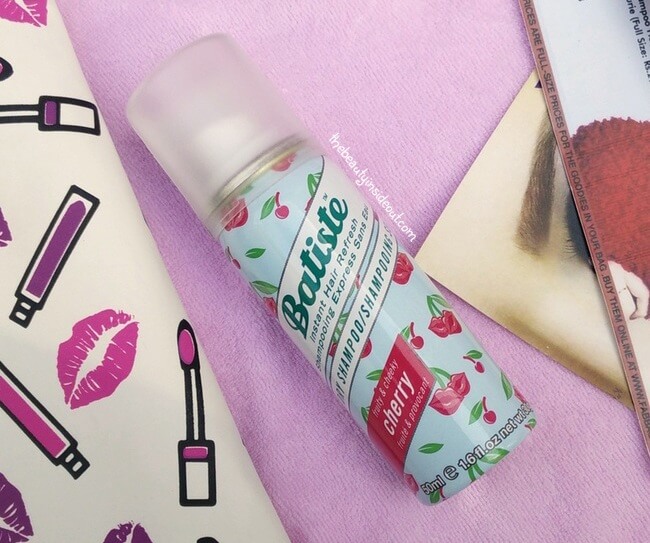 All in all, I loved the February 2017 Fab Bag. The pouch as well as the products are much more better than the previous January Bag, so this month's bag gets a big thumbs up from me.
So that's all about it guys. I hope you enjoyed seeing what was inside my February 2017 Fab Bag. Have you got your Fab bag? Did you receive the same products? Share your thoughts in the comments section below.
Until Next Time,
Stay Beautiful♥