Sheet masks have become a staple in many of our skincare routines. They are most loved for showing quick results and giving a spa effect in just 15-20 minutes. Basically sheet masks are soaked in a serum that absorbs into the skin providing various skin benefits while making the skin healthy. Each brand makes sheet masks in different variants to tackle different skin issues. So when was the last time you put a sheet mask on your face? You haven't tried it? Ah! So you've been looking to try out for the first time. Then here is a list of the most popular facial sheet masks brands in India. You definitely need to try at least one of these if you haven't already. All of these are available in India at affordable prices.
1.The Face Shop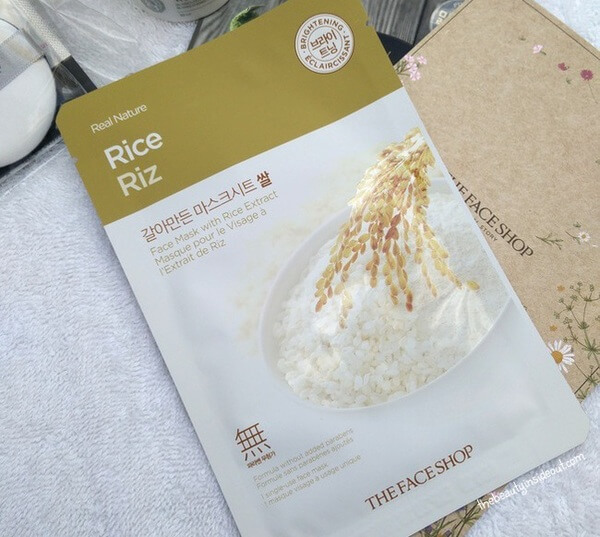 They are probably the first korean brand to officially come into India. The Real Nature and The Solution range are the best budget buys. They come in a variety of variants. The Real Nature Range has Lemon, Mung Bean, Kelp, Rice, Honey, Olive, Shea Butter, Lotus, Peony, Red Ginseng variants to name a few. The Solution Range has Radiance, Brightening, Pearl, Soothing, Wrinkle Care, Pore Care and so on. The Bio Cell and Mask Lab Range have also got some great reviews from various beauty enthusiasts. Price range is from 100 INR and above.
Click here to explore the entire range of sheet masks
2.Innisfree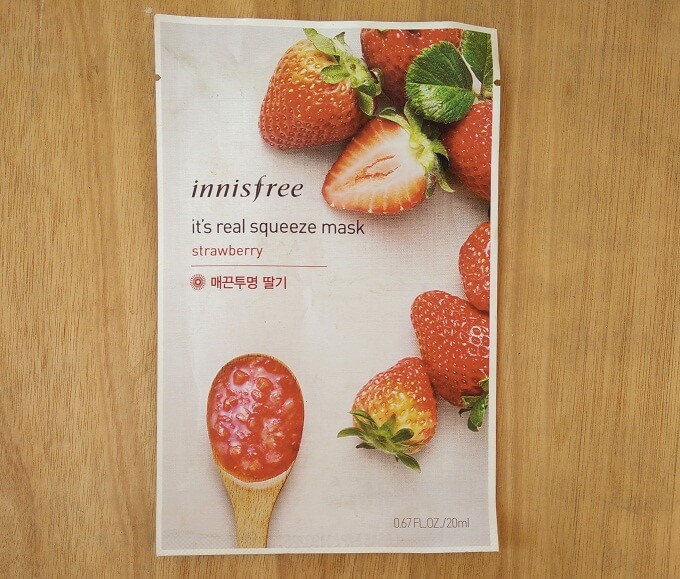 Following The Face Shop, Innisfree was launched in India in the same year opening stores in Delhi and few other cities. It was only after they were made available online on Nykaa.com, they became easily accessible to people across various states. The widely popular ones are the It's Real Squeeze Masks, which comes in Rose, Bija, Lime, Cucumber, Strawberry, Blueberry, Kiwi, Bamboo, etc., followed by the Skin Clinic Masks which come in variants of Vitamin C, Collagen, BHA, Madecassoside, Hyaluronic Acid, etc. They are priced at 100 INR and above.
Click here to explore the entire range of sheet masks
3.DearPacker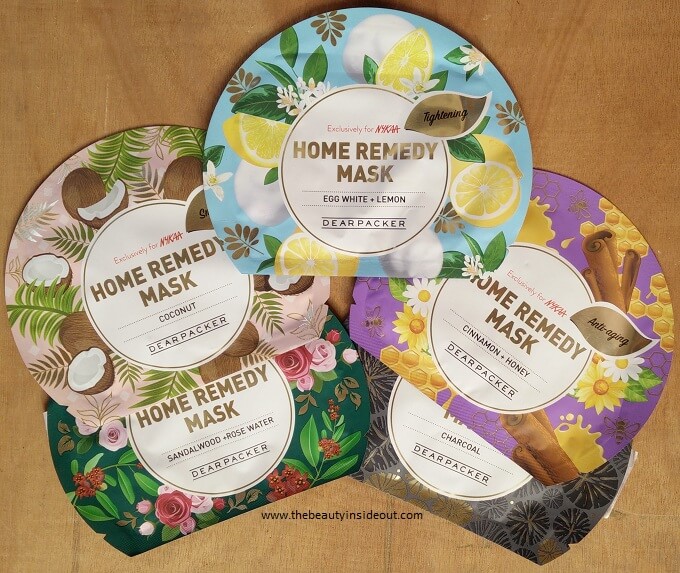 Nykaa associated with Dear Packer exclusively launched a new range of sheet masks for our Indian Audience. Inspired with our Indian Traditions and Korean Technology, the Home Remedy Masks were created. Some of the variants include Sandalwood & Rose, Peas & Yogurt, Fenugreek & Cucumber, Coconut, Cinnamon & Honey. They also have 4 Lab Collections Masks targeting various skin concerns. The MRP of Dear Packer Sheet Masks is 100 INR each, but you can always get them at half price on Nykaa during sales.
Click here to explore the entire range of sheet masks
4. Inatur Herbals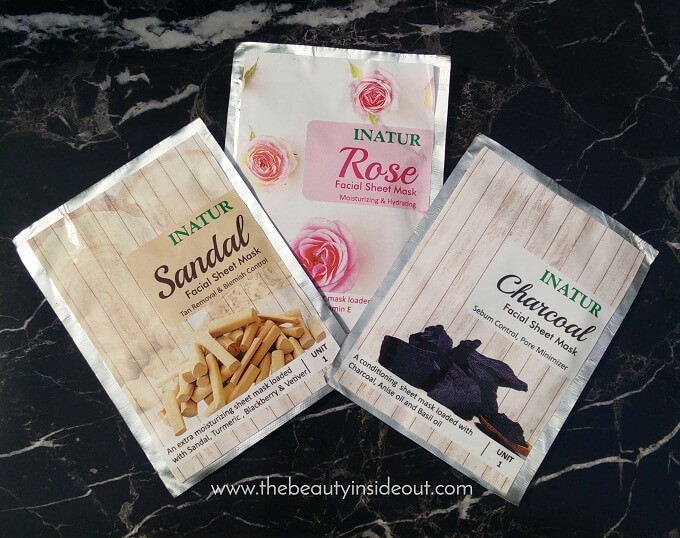 Inatur is the only Indian Brand to make their own sheet masks. The best thing about them, they are 100% natural, chemical free and not tested on animals. These facial sheet masks are made with plant derived natural fibre that would do no harm to the skin. They are available in 6 variants namely, Rose, Charcoal, Sandalwood, Cucumber, Pomegranate and Honey. And they are so affordable retailing at 100 INR each.
Click here to explore the entire range of sheet masks
5.Mond'Sub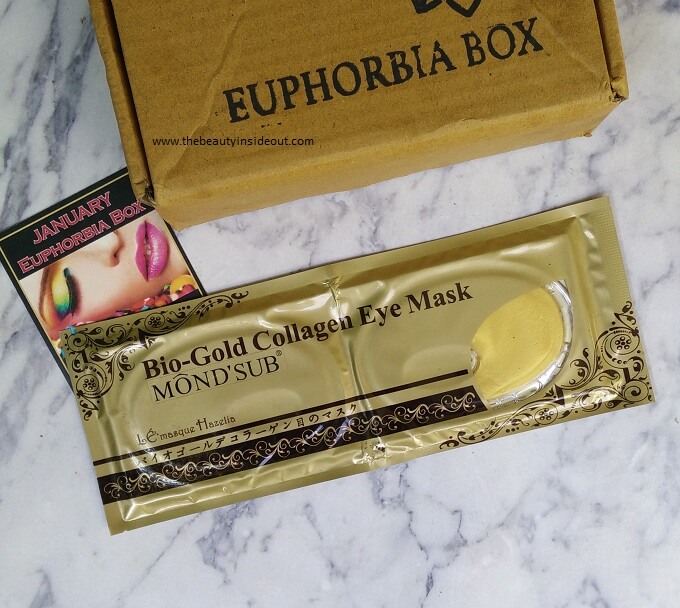 Mond'Sub is relatively a new brand that brings a variety of dermatologically tested facial masks. Their whitening, moisturizing and soothing versions have a special 3D effect making them perfectly fit like a second skin. They have some unique masks including the Pearl Revitalizing 3D Hanging Ears Face & Neck Mask, Gold Facial & Collagen Eye Mask, Pomegranate & Sheep Placenta Masks. The price range starts from 200 INR and above. But you can always buy them at discounted rates from various portals.
Click here to explore the entire range of sheet masks
6. It's Skin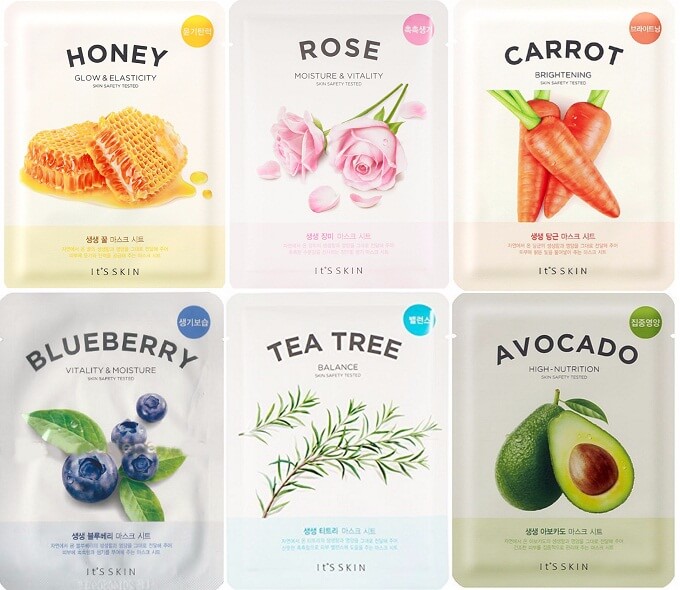 It's Skin is a leading cosmeceutical brand of South Korea that made its products available in India last month. They majorly use natural ingredients in their products to enhance your natural beauty. The It's Skin The Fresh Range sheet masks are available in variants of Bamboo, Honey, Blueberry, Avocado, Tea Tree, Rose, Olive and Pomegranate. All these sheet masks costs 100 INR for 20 ml of single use sheet masks.
Click here to explore the entire range of sheet masks
7. Luxaderme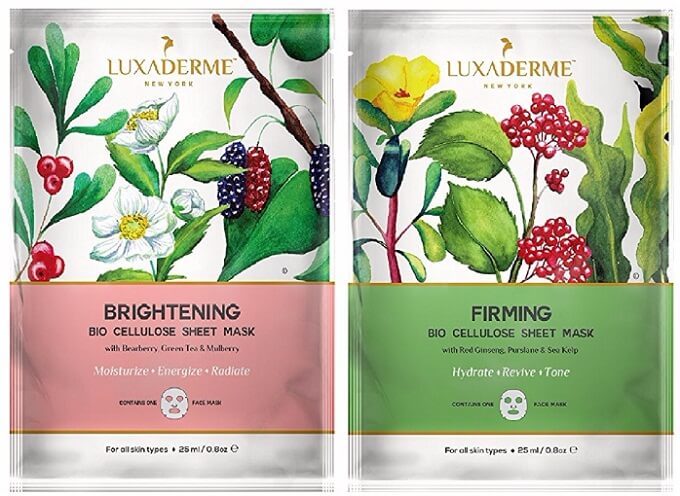 Luxaderme sheets masks fall in the splurge category. They cost around 500 INR for a single time use sheet masks. Still they are loved by many. The Brightening and Firming Bio Cellulose Facial Sheet masks are their best performers. They are also widely known for their Peeling & Exfoliating Foot Masks, Foot Hydration Socks and Hand Hydration Gloves. On other note, Luxaderme is a PETA certified cruelty free brand.
Click here to explore the entire range of sheet masks
8.TonyMoly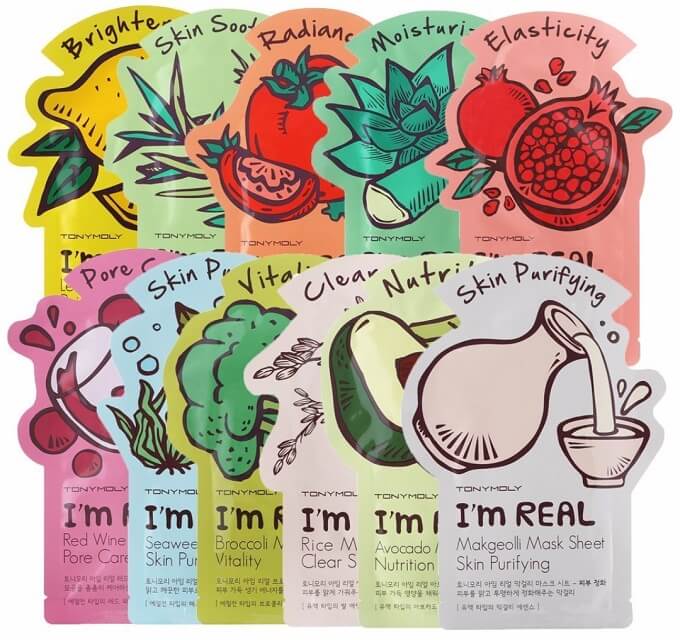 Tony Moly from the Korean Skincare Land has some amazing sheet masks. Their It's Real Sheet Masks are a stunner. Available as water type, emulsion type and milky liquid type essences, they cater to different skin issues. These are made with 3 layered natural pulp sheets to prevent evaporation. The popular variants include Aloe, Red Wine, Lemon, Pomegranate, Seaweed, Makkoli, Broccoli, Rice and Avocado.
Click here to explore the entire range of sheet masks
9. Etude House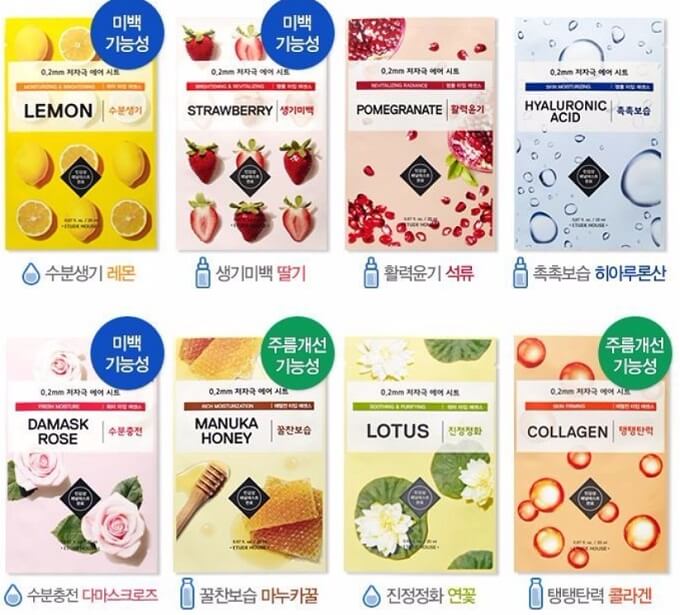 Etude House is another famous South Korean Cosmetics Brand. Thanks to few Indian Websites that stock up Korean products, we get access to sheet masks from these wonderful brands. The Etude House 0.2 mm Air Therapy Sheet Masks are available in Tea Tree, Lemon, Collagen and Aloe starting from 125 INR. These are daily low irritant masks made of breathable 0.2 mom air sheet to deliver better absorption and better results.
Click here to explore the entire range of sheet masks
10. Maskeraide
MaskerAide is a Canadian Korean Beauty Brand which formulates parabens free, artificial pigment free and artificial fragrance free skincare. Some popular facial sheets masks from MaskerAide includes All Nighter, Beauty Restore, Pre Party Prep, Detox Diva and I Don't Wanna Grow Up Facial Sheet Masks. These are a little pricey compared to other sheet masks retailing at 460 INR each.
Click here to explore the entire range of sheet masks
That ends the list of the best facial sheet masks available in India. Do try these and if you have already tried, do let us know which is your best facial sheet masks in the comments section below.
Also Read: