Keeping one's skin moisturized is essential to stay away from skin issues such as dryness, roughness, itchiness, cracks and flakes. This applies not only to us adults but also babies and kids. They are more prone to such skin issues and to prevent them, it is highly recommended that we use a moisture lotion. Recently I got a chance to try the newly launched Aveeno Baby Daily Moisture Lotion which is enriched with Natural Colloidal Oats. So here I am sharing our experience with it.
Product Description:
Aveeno Baby Daily Moisture Lotion contains natural colloidal oatmeal blended with rich emollients to soothe your babies delicate, dry skin. The naturally nourishing, non-greasy formula absorbs quickly, moisturizes for full 24 hours and contains no drying alcohols and won't clog pores. It is hypoallergenic and fragrance free, so it wont baby's sensitive skin. It's designed to be gentle enough for newborns.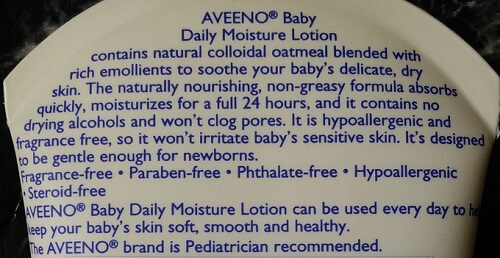 Ingredients:

Price: 799 INR for 227 gm. You can buy it HERE. Avail a discount of 100 INR by using the coupon code AVEENOBABYMJ on FirstCry.com
My take on Aveeno Baby Daily Moisture Lotion:
Packaging: The moisture lotion comes in a convenient tube packaging with a flip type top that is attached to a screw cap. If you open the screw cap, the product inside the tube is sealed so I'm assured of the originality. The product comes only as a 227 gms tube which is quite huge and carrying it during travel can be a hassle. I feel introducing normal size versions of 50 gms or 100 gms would be great. All necessary details about the product are clearly mentioned at the back side of the tube. The overall look of the packaging is kind of nice with the color combination of pale yellow tube and blue cap.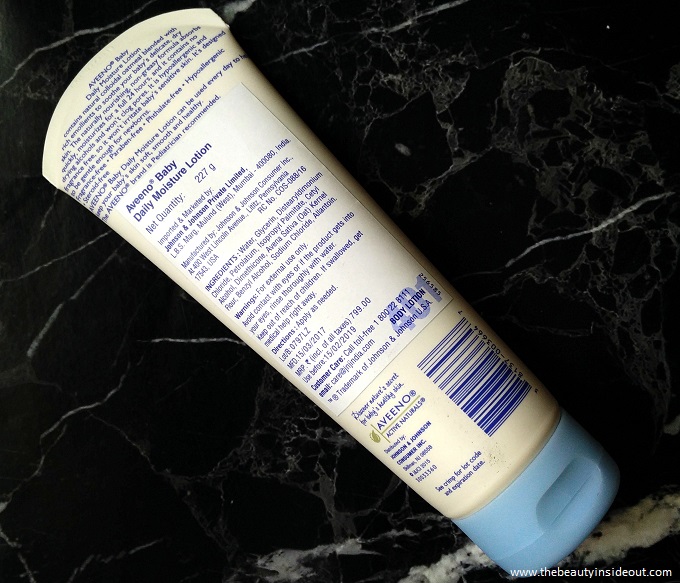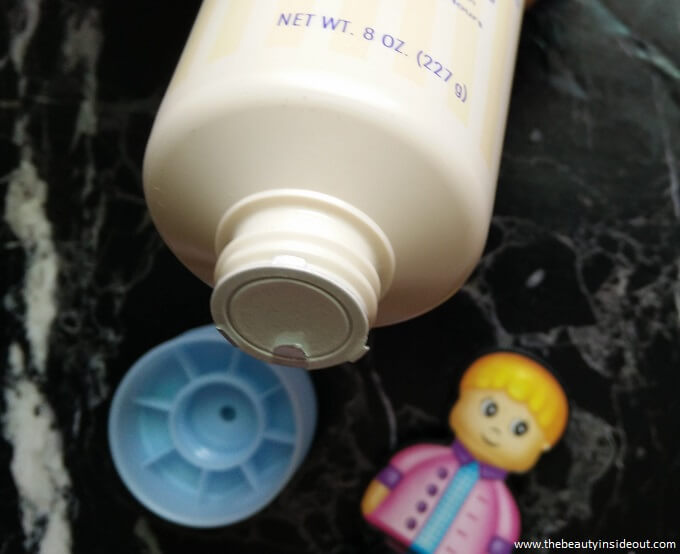 Color & Fragrance: The moisture lotion is white in color and has a hardly noticeable fragrance. If you sniff it very closely, you could detect a scent of oatmeal which is very very mild. I'm sure many of them would not even recognize any fragrance.
Texture: As the name suggests, the moisture lotion does not have a lotion consistency which is runny, instead it has a gel cream texture. I like such consistency as they are neither too light nor too heavy on the skin. The moisture lotion has minute particles which are almost invisible. They look like oatmeal residue to me and are very soft on the skin. They completely disappear once the product is blended. The lotion spreads and blends on the skin effortlessly; I didn't have the need to massage it for long as it gets absorbed into the skin quickly.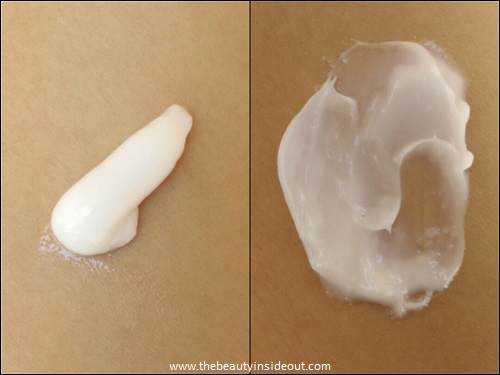 Performance: I always test baby products on myself first, and then use it for my baby. After using it for a week and finding the baby lotion to work absolutely great on my skin, I started to use on my baby. I applied it twice a day, in the morning and night all over the body. It kept my baby's dry skin moisturized and nourished for long hours. The non-greasy formula makes my baby's skin soft and smooth instantly. My baby didn't not experience any skin allergies or adverse reactions while using this.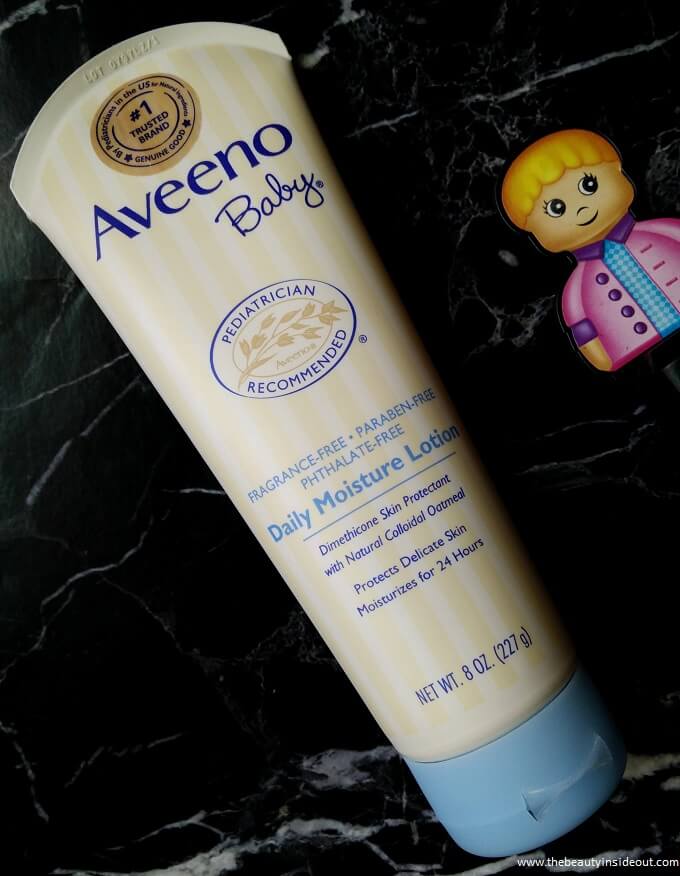 Overall, we had a great experience using the Aveeno Baby Moisture lotion. It is a gentle, non-greasy, fragrance free moisturizer that locks in moisture and provides nourishment to the skin thereby keeping it healthy.
Pros:
Non-greasy formula.
Mild Soothing oatmeal fragrance.
Steroid Free, Phthalate Free and Paraben Free.
Gel-cream texture blends into the skin effortlessly.

Gets absorbed into the skin quickly.

Provides adequate moisturization and hydration.
Keeps skin soft and supple for long hours.
Cons:
Not available in smaller versions.
Rating: 4.8/5
Recommendation: Yes.
I hope you find this review helpful. Have you tried Aveeno Baby Daily Moisture Lotion? Share your thoughts.
Until Next Time,
Stay Beautiful♥
Disclaimer: This post is published in collaboration with MomJunction.