This time around, I received my Fab Bag pretty early. I didn't expect it as I always receive it in the second week most of the times, so this came in as a surprise today morning. The previews of the floral bags on their Instagram page added an extra excitement. I was also prepared to be fine with 4 products this time. Sometimes we do get 5 or 6 products, but it's not a major disappointment as all the four products are full sized. Yay! Let's quickly unbox the April 2018 Fab Bag.
Products inside my April 2018 Fab Bag
Manna Kadar Lip Locked Priming Lipstick – Bliss (Full Size: Rs.1799/-)
Mond'Sub Collagen Eye Mask (Full Size: Rs.200/-)
Nirvaana Handmade Pure Aloe Vera Gel Orange (Full Size: Rs.50/-)
Bliscent Lip Scrub – Watermelon (Full Size: Rs.200/-)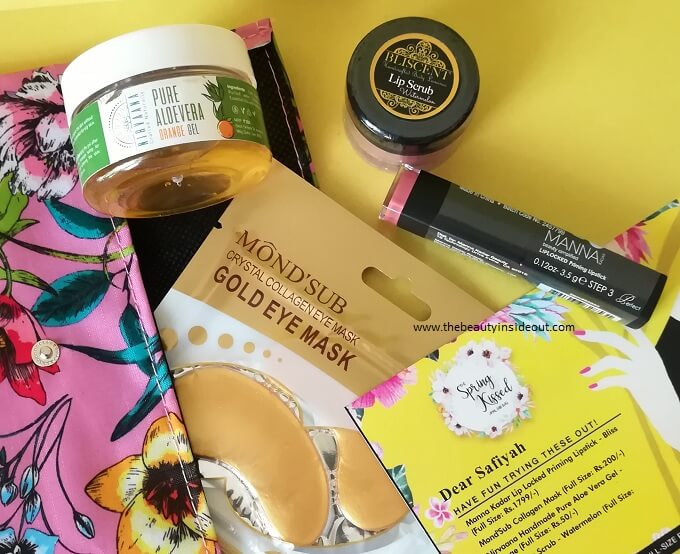 1.Manna Kadar Lip Locked Priming Lipstick – Bliss
This was a self chosen product. It was either the Priming Lipstick or the Lip Crayon from Manna Kadar. I chose this solely because of the shade. There were some reds and mauves to choose from. The shade I picked 'Bliss' is an everyday peach shade. The lipstick has got its ingredients mentioned on it while there is no expiry or manufacture date on it. Why so! The Lipstick has 3.5 g of product and it is made in China.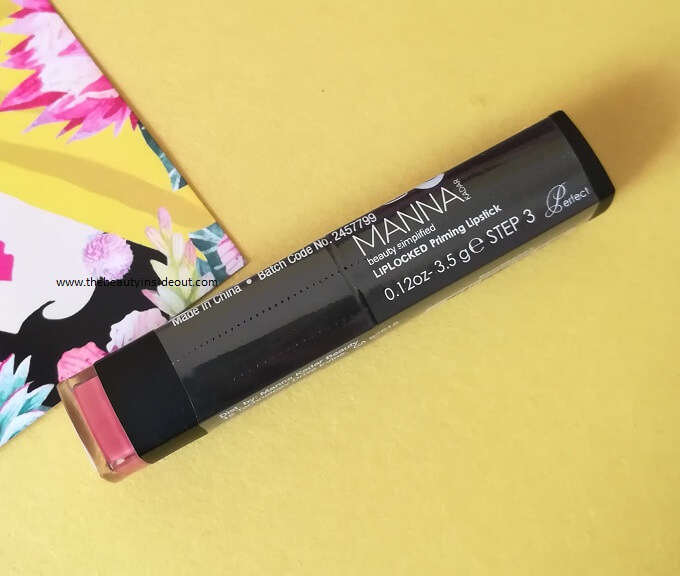 2.Mond'Sub Crystal Collagen Eye Mask
This is an under eye mask, especially great for those with dry under eye area. Though I do have the Gold Facial Mask and Bio-Collagen Eye Mask with me which I got in my March Fab Bag and Euphorbia Box, I'm yet to use either of them. This will be my third Mond'Sub Mask. After trying out all the three, I will post a review altogether.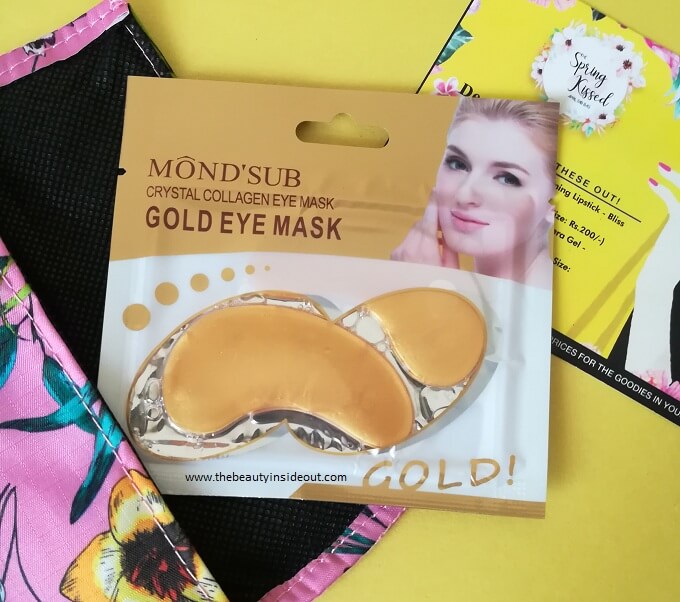 3. Nirvaana Handmade Pure Aloe Vera Gel Orange
I love Aloe gels but it has been long since I picked a new jar of this wonderful ingredient. All because my huge tub of Face Shop Bamboo Gel isn't getting over sooner. I'm glad to get to try a new variant of Aloe Gel. Nirvaana is not a new brand to me. We did receive a handmade soap from the same brand in the January  Fab Bag. This is an aloe vera gel with Orange Extracts. This is a great addition to the bag as this is a perfect product for the current weather.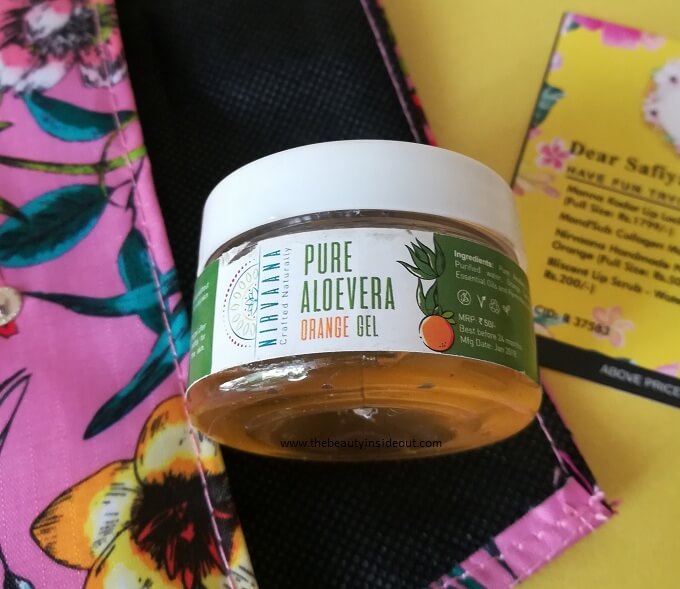 4. Bliscent Lip Scrub – Watermelon
I already have the pineapple variant which I received in the VanityCask Subscription Box. This Watermelon Variant is similar to the other, with a difference in the fragrance. The lip scrub is made out of Beeswax, Jojoba Oil, Sugar and has skin safe flavour oil. This is a 10gm full sized tub having a shelf life of 24 months.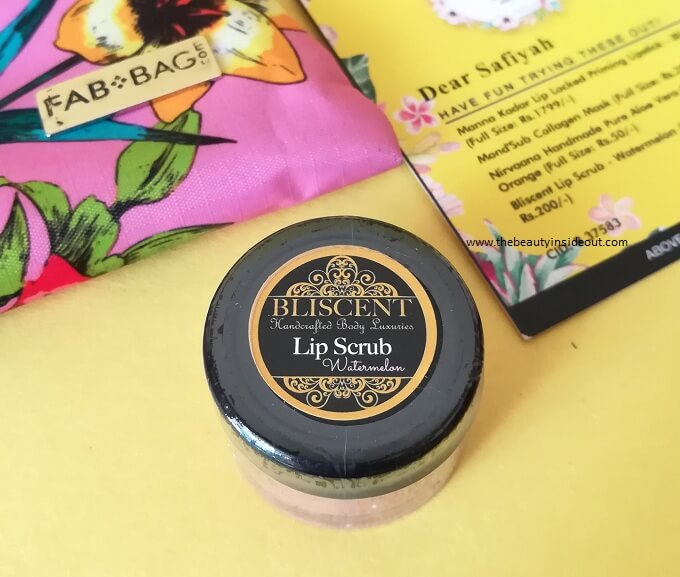 That finishes the unboxing of April 2018 Fab Bag. The contents were not great but not bad either. I do love the look of the bag. The floral prints are very appealing and the bag material is also good. The total cost of the products amounts to Rs.2249 and you can get the box at Rs.599 and much lower if you go for multiple month subscriptions.
My six month subscription ends with this month. I doubt that I will subscribe any time sooner unless the bag comes with a product that I long to try.
Looking for other beauty boxes?