While travelling, the last problem on the mind one wants is a rough, dry and patchy skin. With age, our skin keeps changing the way it looks. The tight and supple skin we sported in our 20s and early 30s tend to become saggy and dull as we approach the 40s. But it has a lot got to do with the way we treat our skin. Most of us travel and we forget that that with the changing climate of the places we go, we need to treat our skin differently. To look youthful and radiant, we need to follow a few procedures while travelling so that the skin does not get a shock due to chilly winter or high humidity. Just keep a few beauty tips in mind while following different environments and experience a great, healthy skin.
1.TRAVELLING TO VERY HOT AREAS
Travelling in an area with extreme temperature means the skin would be exposed to the harmful ultraviolet rays of the sun. These rays penetrate into the skin cells, causing tanning, dullness, itchiness, wrinkles, premature ageing, and allergy and can even aggravate cancer cells in the long run. Hence, it is very important to protect the cellular level damage to the skin layers by protecting yourself from the direct sun rays.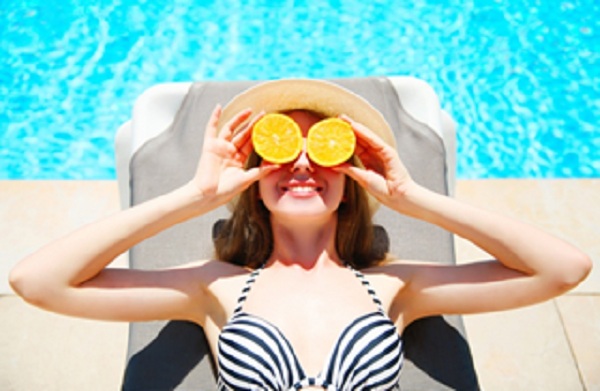 Make sure to use a good SPF sun block, sunscreen lotion or gel.
Always wash your face and other exposed areas with cold water after spending time outdoors.
Always carry a skin brightening face pack to soothe the skin.
And the most important thing to remember is to drink lots of water whenever you are travelling to hot climes to provide the necessary hydration to the skin.
Read more on how to remove tan naturally at home.
2. TRAVELLING TO HUMID AREAS
Travelling to humid areas can also make the skin dull. Mostly in tropical areas, one tends to sweat a lot because of high humidity and that clogs skin pores, making it difficult to breathe. Clogged pores often cause breakouts, acne and pimples and itchiness on the skin can even cause rashes and redness. Hence, it is very important to take good care of the skin while travelling to this climate.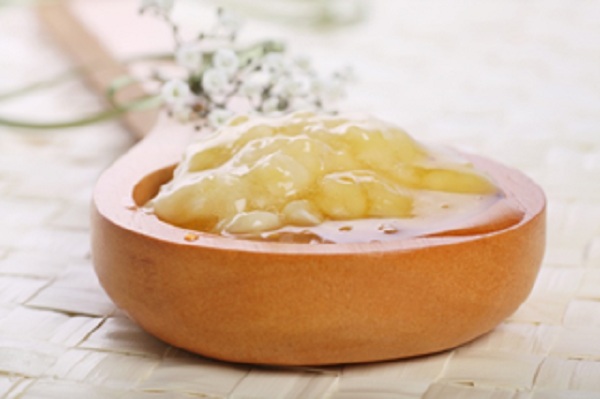 Apart from following few home remedies for glowing skin in humid climes, like applying curd and other natural coolants on the face, one should mostly focus on cleansing and toning the skin on a regular basis.
Oil-blotting papers should also be used regularly to wipe off excess oil from accumulating on the skin.
Wash your face regularly to avoid accumulation of oil and dirt on the skin's surface
Apply a homemade or natural face pack made with honey & mashed bananas to get brighter and even complexion. Banana being a tropical fruit is easily available in humid places.
3. TRAVELLING TO COLD CLIMATE
Heading to snowy peaks and cold climate, one has to really be very cautious. Extreme temperatures and cold winds can cause dryness, flakiness, itching, redness and even breakouts. Dryness in the skin can also be the result of clogged pores which needs a lot of hydration. Hence, make sure to follow some beauty tips by carrying heavy moisturizers and creams like Dabur Gulabari Moisturising Lotion that will deeply moisturize the skin while adding rose like natural glow to it. Also, during winter months the sun's rays can penetrate deep into the skin easily and so one should always apply a good quality sun block lotion, gel or cream. Make sure to keep the skin is not exposed to harsh weather conditions at all time to keep it healthy, youthful and glowing in the long run.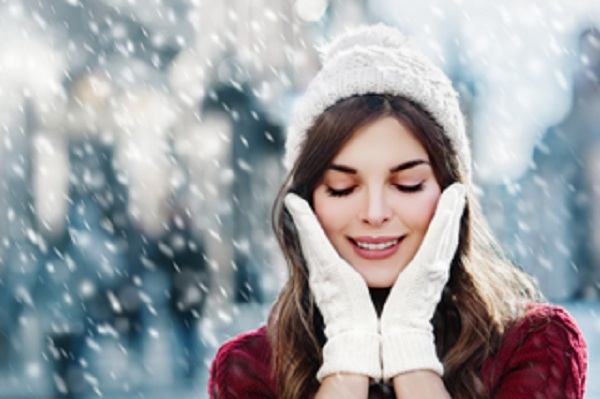 Tips To Keep In Mind For Proper Skin Care:
No matter which area you are travelling, following the simple routine of cleansing, toning, exfoliating & moisturizing your skin at the end of the day is a must.
Doing so will not only help get rid of dead cells and dirt and grime off the face but also reveal glowing and bright skin.
Keep cotton pads, a natural cleanser & toner like Dabur Gulabari Rose Water and a mild moisturizer handy in your travel kit.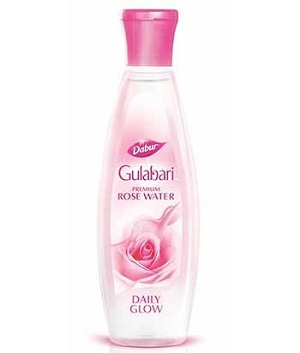 For the want of having nothing around you, these things are enough to keep your skin clean and clear and create picture perfect memories.