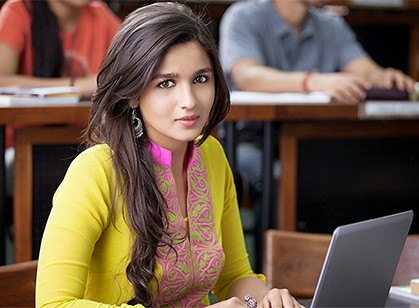 Weekdays are so boring when you think of office. What if we give you five fantastic reasons to spruce up your office hours? In India, one will definitely face unpredictable weather swings and annoying humidity. But it is not that bad! You must visit monsoon at Mumbai, summer at Arunachal Pradesh, winter at Dharamshala and Goa for soul life. Back to hectic topic, office and its causalities, you can light up your 9 to 5 hours by choosing perfect office wears. Wondering how just dressing up can make your day!? For that you need to follow our expert's points and tips.
Just focus on comfort, simplistic views and 'put others mind aside of your style sense'. So here is your complete guide for office wear and elegance admires.
Choose Solid Coloured Salwar Suit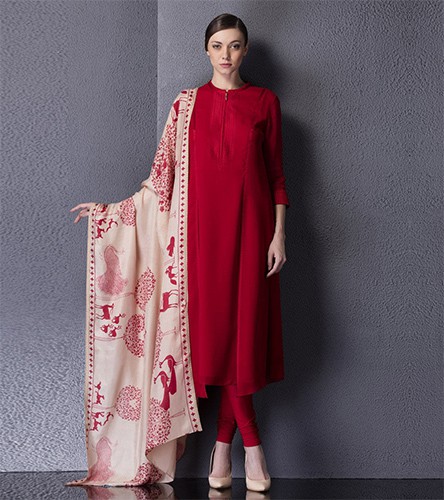 Colour is the important factor which resonates our mindset to others. If it is summer, wear bright colours and winter is for brick red shades and hues. Go for solid block colours for office wear as it further gives a serious adhere to your whole dressing. One can pick out single coloured best salwar kameez set for formal days. Dupatta is not a compulsion; you can avoid it as well.
Add On Unique Accessories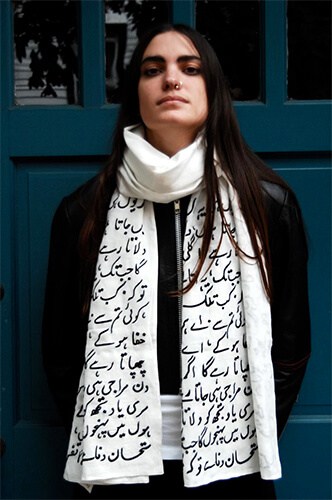 Calligraphy, Kalamkari print, and Bati print are the taste of today's trends. Do not miss this chance to catch their magical aura they provide to your dressing style. Pick out a calligraphic stole or ethnic dupatta and style it with your traditional tunic or India ethnic kurti online and just watch the eyes of your peers changing 😉
Comfort Is The Main Mantra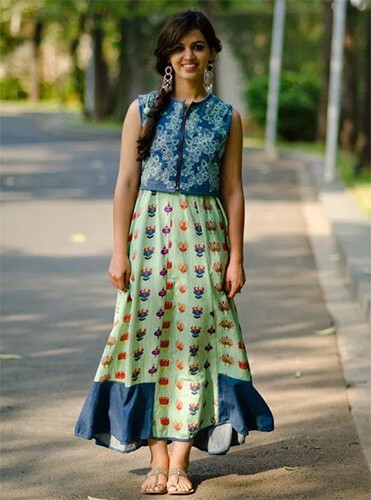 Dear girl, it really matters at the time of piles of tasks and strict deadlines. Actually we all need comfort and laid back dressings at every time (except wedding occasions and ramp walks!).
When it comes to office wear, always opt for selected fine fabrics for every type of ethic wear. Some of the best fabrics are cotton, khadi and georgette which offer ultimate comfort to the skin of the fair sex. Be it a saree for women who love to flaunt her womanhood or funky western dresses for contemporary appeal, cotton and khadi fabrics are meant for true elegance.
Mind The Season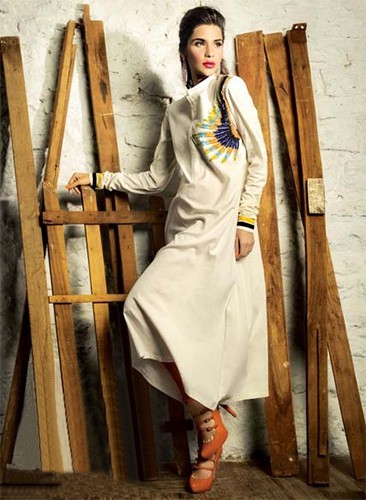 Seasons provide us the playful opportunities to play with our dressing styles or different types of ethnic wear stacked in our closet.
Open it up and dress accordingly to the temperature of the environment;
Wear saree with long coats or jackets and minimal accessories to showcase your bossy appeal.
Put on a tunic or online designer kurti with woollen shrug in winters and just stole in summers.
You can also wear an ethnic gown with short jacket or sweaters in winters.
Keep It Minimal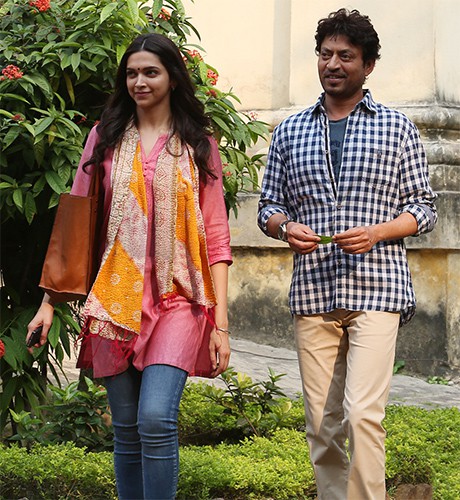 Avoid designer sarees, preppy kurtis or quirky stuffs during office hours. Office is a platform where you show your brainy talents not a fake off platform. Take inspiration from 'Piku' and her simple yet attractive dressing style and flaunt off your irresistible take on fashion to everyone.
I hope you enjoyed reading this post. What is your ideal office wear? Share your thoughts in the comments section below.