While heels will always hold a special place in our closets and hearts, it is all about the sneaker right now. Undeniably the biggest footwear trend this year, the humble sneaker has started a fashion revolution among women. Celebrities, models, designers, bloggers – everybody is wearing a pair. Ideal for all occasions, the sneaker is considered a gender-neutral shoe, perfect for trans-seasonal dressing. Buy sneakers for women or buy loafers for men from the many e-commerce portals such as abof, and pick from the multitude of brands offering a range of styles.
The chunky sports sneaker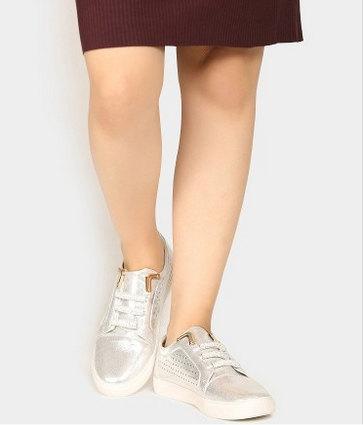 Going 'dorky' with mum jeans and a pair of chunky sports styled sneakers is in. These padded shoes feature high-grip, grooved soles, along with other athletic details to add to the sneaker craze doing the rounds. Although the chunky style reminds you of the 90s, the sneakers can be teamed with certain outfits to look totally chic. Balancing the chunky sports sneakers with light palette feminine pieces is the best way to pull off this look. The style contrasts helps with creating a modern look. Experiment with light satin and cotton closes to create a relaxed yet fresh style.
The high top sneaker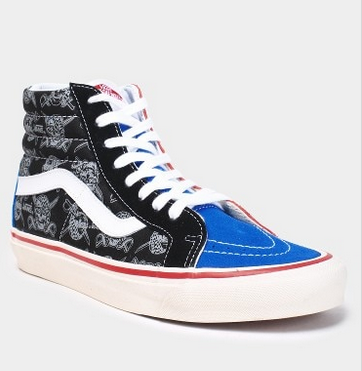 While men can easily embrace the high top sneakers look, women tend be a little uptight with this style. High top sneakers come in a variety of materials, colours and styles. Pick the best that suits your fashion statement. The canvas-style, slim high tops like Converse shoes makes for a retro look when paired with a simple tee, vintage denim and high-waist pants. Padded and chunky high tops are ideal to create a hip-hop look. Don a midi dress with a bomber jacket, while completing the look with a pair of high top sneakers. It is important to note that these sneakers require a flash of skin just above the ankles in order to balance the 'tall style'.
The statement popper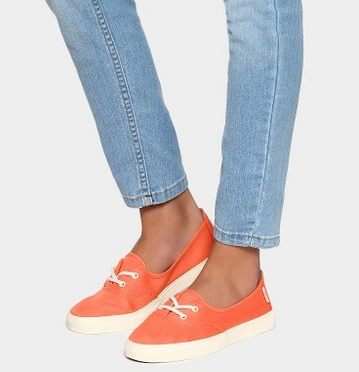 To be fashionable is to make a statement with your outfit and footwear options. Although the white sneaker proved that simplicity of the clean shade is popular, there is always a top spot for pop of colours. Pick your own unique pair of statement pop colour sneakers, and match it with a simple, casual dress. This ensures that all the attention is on your showstopper shoes. Boyfriend and cropped jeans are ideal to achieve this look, or you could wear the sneakers with a pleated midi skirt.
The metallic sneaker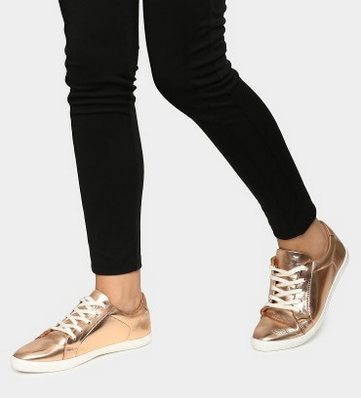 Fashionistas all over the globe are going gaga by picking gold sneakers. Metallic, high shine sneakers have become the top footwear trend this year. While gold is the top pick, silver and rose gold tones are also considered to be fashionable choices. Inject an oomph factor to your everyday wardrobe to draw attention to these statement pieces. Classic silhouettes and simple dresses go well with these shoes, in shades of beige, black, white, grey and navy.
Be it to the gym or a stroll down the neighbour, or even for a party, sneakers have become the go-to footwear options for women. Let your high heels take a backseat while you strut around in these comfortable shoes.