When the renowned Korean Brand, The Face Shop, first launched in India, I bought their Experience Kit to have an idea of the brand's products. The white moisture cream was a part of that kit along with three other products. You can read about the other products here. Coming back to the white seed cream, let's see how this fared for me.
Product Description:
The White moisturizing cream uses the Clouding effect for brighter skin. The product's white, elastic texture is achieved through Cloud Processing, a method inspired by the actual formation of clouds. A compound of brightening ingredients (White Lupin Seed, which contains a natural brightening substance, and White Daisy Flower extract, which helps reducing dullness) makes skin look bright and clear. This White Seed Complex is formulated without 7 additives: parabens, tar colorant, animal-sourced ingredients, mineral oil, talc, polyacrylamide, paraffin.
Ingredients: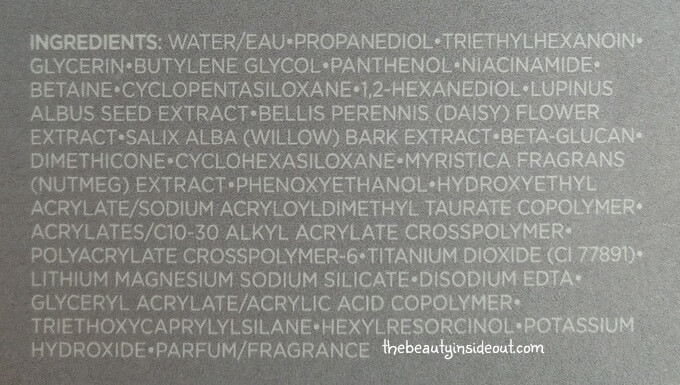 Price: Approx $24 or Rs.2190 for 50 ml.
Where to buy? Amazon.com or Amazon India.
My take on The Face Shop White Seed Blanclouding White Moisture Cream :
The white seed cream came in a cute white tub with an intact screw lid. I hate tubs for my face creams, they could have easily made this into a tube, but then I think they wanted us to see their unique texture! Since this is a sample of 10 ml, obviously it's very tiny and travel friendly. The whole tub came in a grey carton. I liked that they had proper details like ingredient list mentioned even though this was only a sample.
The moisture cream looks cloudy and is milky white in color. The fragrance is mild and flowery that is detectable only when you bring the cream closer to your nostrils. It has an elastic texture and it took me few seconds to pick up the product from the tub as it moves around like jelly inside the tub. So peculiar!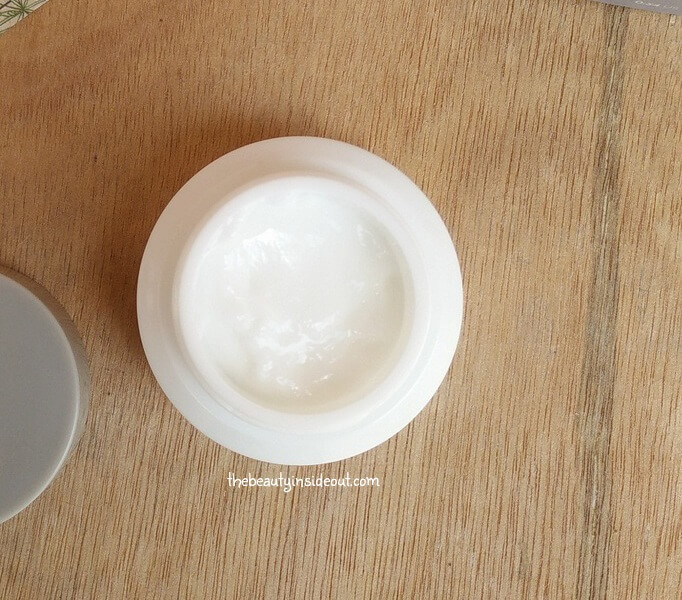 After picking up the product, I could feel gel-cream kind of consistency on my fingers and it applies like any other gel creams with much ease. It blends into the skin easily and gets soaked in within few seconds giving a glow-y effect. I couldn't notice any brightening effect but I was left with a well moisturized supple skin.
For my oily skin, only a teeny tiny amount was enough. Sometimes when I went overboard with the quantity, I felt that it made my skin greasy. Initially I didn't particularly like or dislike this cream. But then after a few days into using this cream, one day I woke up to tiny zits on my forehead which made me detest this cream. I knew it was because of this cream as I hadn't changed anything in my skincare routine when I started using this cream. Ladies with acne skin type need not try this. I can't comment on it's long term effect of brightening the skin as I tried it only for a week or so. Overall, this is a rich moisture cream that provides intense moisturization and is best suited for dry and very dry skin types.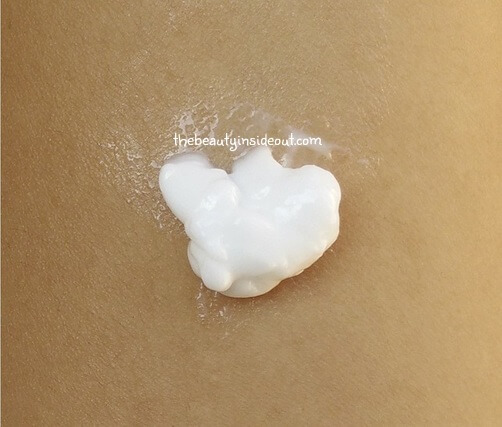 Pros:
Cute tub packaging.
Fortified with White Lupin Seed and White Daisy Flower Extract.
Gel-cream consistency gets absorbed into the skin easily.
Highly moisturizing and hydrating.
Gives an instant glowing skin.
Made without 7 additives.
Cons:
Expensive.
Makes skin greasy if used more in quantity.
Causes breakouts.
No brightening effect.
Rating: 2.5/5
Recommendation: For the hefty price tag and occurrence of breakouts, It's a big NO from my side. May be dry skin types will like it.
That was all about The Face Shop White Seed Cream. Have you tried this? Share your thoughts in the comments section below.
Also check out
Until Next Time,
Stay Beautiful♥