After coming to know about The Face Shop Experience Kit on Instagram, I couldn't resist to check it out as it was up on Amazon for a great deal of just Rs.99, FYI the original price of this kit is Rs.400. Previously I have tried their The Solution Face Mask Sheet and totally loved it. I've got this craze to try out korean brands after being influenced by watching too many Korean dramas :p and the moment I saw it was out of stock, it literally broke my heart. Seriously I checked everyday if it was available but to my despair it wasn't restocked until a week ago when I checked it again at around 2 am, I saw that there was one piece available, that made me so happy and I immediately ordered it before any one else could 😉 I don't know if its worth the hype or not as I haven't tried any of the products in the kit yet. But I truly hope they work for me. So let's quickly see what is there inside The Face Shop Experience Kit.

1.The Face Shop CC Cushion Trail Kit
I like the concept of cushions as they are super easy to use and less time consuming. I wanted to try them for so long that I was eyeing on the Innisfree Water Glow Cushion and Maybelline BB cushion from a long time. But the lack of availability and fear of getting my correct shade prevented me in getting them, they mostly have shades only for fair skin tones. This trial kit has one sample of CC Intense Cover and CC Ultra Moist variants each holding 1 gm of product. The samples are very tiny that it might come for a one time use only 🙁 At least I might able to judge its shade and coverage.
2.The Face Shop Real Nature Rice Face Mask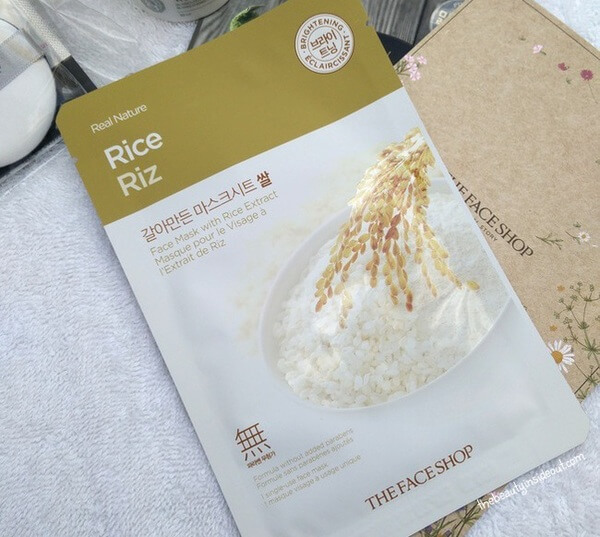 After tying out a skin18 sheet mask, I got obsessed with sheet masks for their immense relaxing effect. I normally don't bother much on its effectiveness. I just like how cooling and soothing it feels on the skin. Doing a 20 minutes mask session on a weekend is absolutely a great way to relax your skin and yourself. I simply love it. This particular face mask is formulated with rice extracts, which is known to be a natural skin brightener. If you don't know, most Koreans, Chinese and Japanese people regularly incorporate rice water cleanser (rice soaked in water overnight) in their daily regime that gives them a brighter and glowing skin.
3.The Face Shop Real Nature Green Tea Face Mask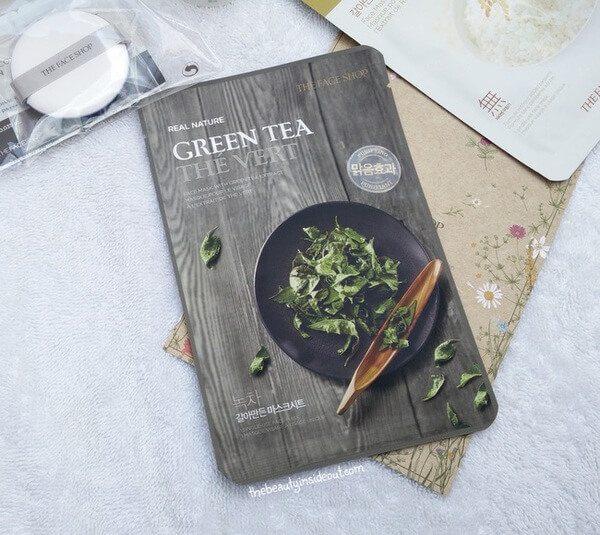 Drumrolls! Yet another face mask from the real nature range. This one is formulated with Green Tea. The benefits of green tea needs no introduction, it is a powerful antioxidant and provides anti-aging benefits for sagging skin, age spots and sun damage. I shall review it after using this.
4. The Face Shop White Seed Moisture Cream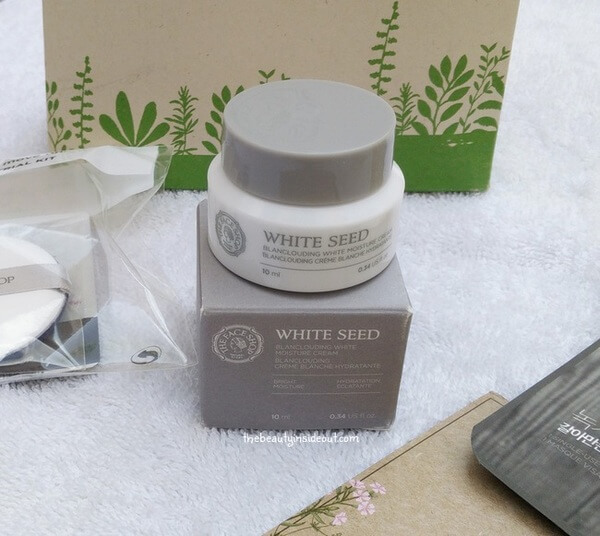 Korean beauty is all about fairness and brightness, that's why we could see many of their products endorsing whiteness. This moisture cream again is a whitening brightening moisture cream. I'm skeptical if this would suit my oily skin, still I would give this a try to see what it actually does. This is a sample of 10 ml.
And finally there is a card with their star product lines, so that we can choose from them if we are confused on what to get next. And Oh that is Suzy Bae on the card, I didn't know she was endorsing The Face Shop 😉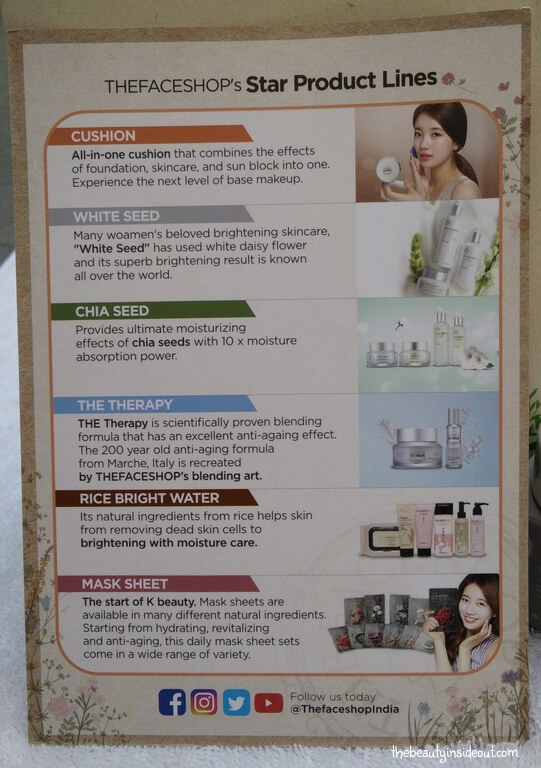 So that was all inside my The Face Shop Experience Kit. Have you got a chance to try this? Share your thoughts in the comments section below.
Also Check out my other posts on
Until Next Time,
Stay Beautiful♥