Maintaining proper intimate hygiene is as important as keeping your face and body clean. We all buy various skincare products, soaps, shower gels but how many of us buy an intimate wash instead of just using bar soaps for our sensitive intimate areas. Most soaps dry out the skin and does not maintain a balanced pH so using them for those areas is one of the biggest mistake you are making and I urge everyone to get a separate intimate wash meant for that purpose alone. I have been using Everteen Natural Intimate Wash for more than a year now and this is the only brand I have tried so far. I have finished up two-three bottles and I can't say how much it makes a difference.
Everteen Natural Intimate Wash: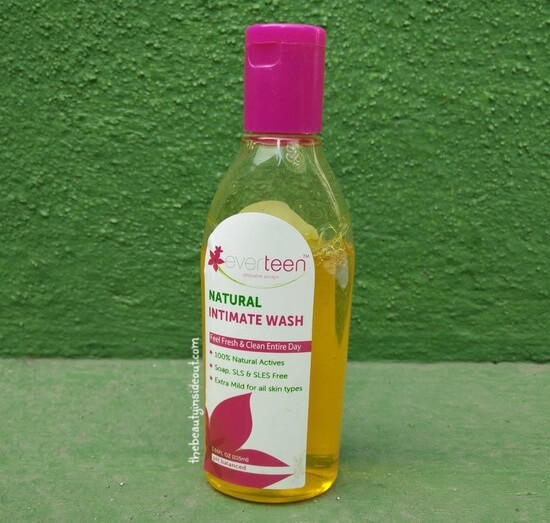 Product Details: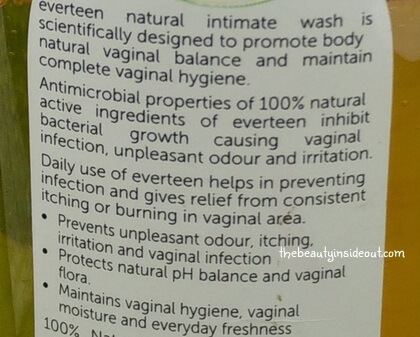 Priced at Rs.180 for 105 ml. It has a shelf life of 24 months.
My take on Everteen Natural Intimate Wash :
Everteen Natural Intimate Wash comes in a transparent plastic bottle with a flip top cap. I like the packaging, it is user friendly and travel friendly. The bottle itself comes housed in a cardboard box along with a leaflet that holds necessary details about the product.
The intimate wash is golden yellow in color and has a gel consistency. It has a non-bothering floral scent as that of lily and vanishes once washed away. Even though the formula is said to be soap-free, SLS and SLES free, it lathers really well. So one bottle lasted me really long, for at least three months, as only a pea sized amount was required each time to clean the small area.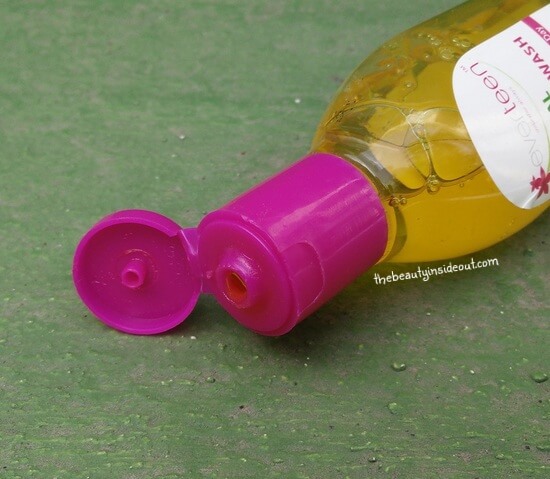 I usually take the gel on my palm and rub in between my hands to produce lather and then use it to wash my intimate area. It cleans the delicate area well without drying or irritating the skin. The intimate wash is so gentle on the skin and is suitable for women of all ages. I could really see a difference when using this intimate wash as compared to bar soaps. Regular usage prevents growth of bad bacteria, vaginal infections, itchiness, urinary incontinence and maintains vaginal flora and a balanced pH. I use it twice daily and haven't had any discomfort with it. I would recommend everyone to try this intimate wash. It's natural, mild and does not disturb the natural vaginal balance.
Rating: 5/5
Everteen Natural Intimate Hygiene Wipes: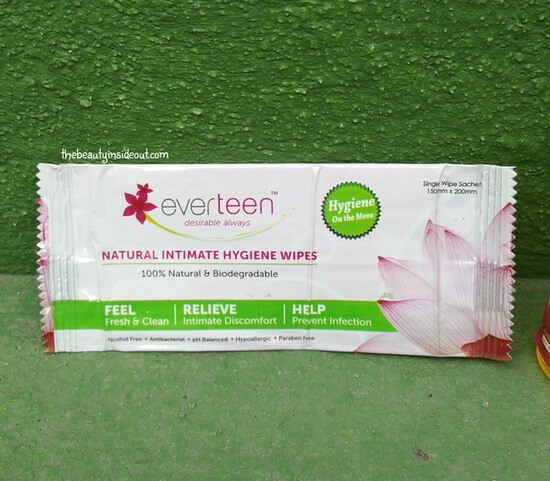 Product Details:

It retails at Rs.99 for 15 wipes.
My take on Everteen Natural Intimate Hygiene Wipes:
This was a complimentary while buying the Intimate Wash. The wipes are similar to any other wipes and has the same fragrance of the wash. It is made of a biodegradable soft cloth that is damp enough and does not tear off easily. The wipes are made without parabens and SLS. What I like the most is the packing, each wipe is individually wrapped which is so hygienic, unlike other wipes where many wipes are packed together and are more prone to air drying thereby making it of no use. With these wipes, I can just throw in a few in my bag without any worry.  The wipe mildly cleanses giving a refreshed feeling and relieves any discomfort in the intimate area. I would recommend this as well. These come really handy when you are on travel or when you can't use the intimate wash.
Rating: 5/5
So that was all about Everteen Natural Intimate Wash & Wipes. Have you used these? Share your thoughts in the comments section below.
Until Next Time,
Stay Beautiful♥