Continuous weight gain, a major concern for many out there, can be really de-motivating both in terms of physical and mental health. Not only it's depressing, being obese or overweight can pave a way for a lot of health issues, some of which can be even life threatening. The reason for excessive storage of body fat can be a result of immobile lifestyle, improper food intake, hereditary reasons and a lot more. And reducing those pounds can be a tiring task if you are in the higher scale of obesity. That's why as our ancestors say, Prevention is always better than Cure and you should try to take measures before you wake up to an inflated weight gain.
But for those people on the end of the road, where every attempt of reducing weight fails, VLCC provides the best solution for weight management. If you don't know, VLCC works by 'A condition of good physical & mental health achieved and maintained by proper diet, exercise and lifestyle management' and their weight loss programs involve no crash diets, no artificial food supplements, no appetite suppressants and no side effects.

VLCC provides a one of its kind holistic service, The Curve Xpert Therapy, a complete body contouring system where you get to reduce excess fat and stubborn cellulite using an all natural purified extract blend combined with the sophisticated modern technology that aids in enhancing the weight-loss. In addition, The Curve Expert Therapy alleviates water retention, purges body of toxins, restores firmness of the skin, smoothens skin, slims and sculpts your body.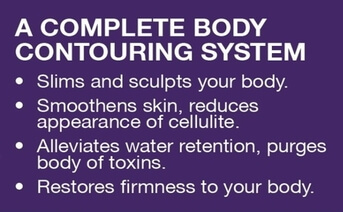 Carefully analyzing the needs of each person according to each one's body type, the trained therapists helps you to get back your lost confidence. The therapy is not only for those who are overweight, obese or want spot reduction or are at a weight-loss plateau but is also especially good for young mothers just after delivery.
And so, if you are someone struggling with never ending weight gain that affects your day to day life or if you are looking for a weight loss program aided with trained experts, VLCC believes that The Curve Xpert Therapy will revolutionize the way you experience the wellness benefits as endorsed by thousands who have already done so.