Wedding is a one time dream event you'll want to keep cherished for the rest of your life. Hosting the perfect wedding is everyone's ultimate aim and so it has become indispensable to prepare for it in the best possible way. After all, who wouldn't want to have the best wedding ceremony making each and everyone go awestruck. In this post, let us see few tips to keep in mind for your wedding preparation.
1. Start the groundwork early
Just so your wedding is at the end of the year, it doesn't mean that you have to sit still in the beginning of January. The moment you commit to get married, it is best to have a rough planning about your wedding. You don't want to rush things at the last moment right! Planning everything ahead of time can let you be at ease through the whole wedding process. So prepare for the war as soon as possible!
2. Set a realistic budget
Money plays an important role for organizing any wedding. As you know, it is impossible to host a wedding without money in your pockets. So nail on your budget first and then plan things accordingly. If you are the sole contributor, get your funds checked and if you have your family members to support you financially, then talk with them and plan your budget. Once you have your budget set, record it in a journal and divide them into portions on what you need to spend on. Don't forget to tally the little extra things like logistics, décor and guest favours as they might add up to a sum that is beyond your budget.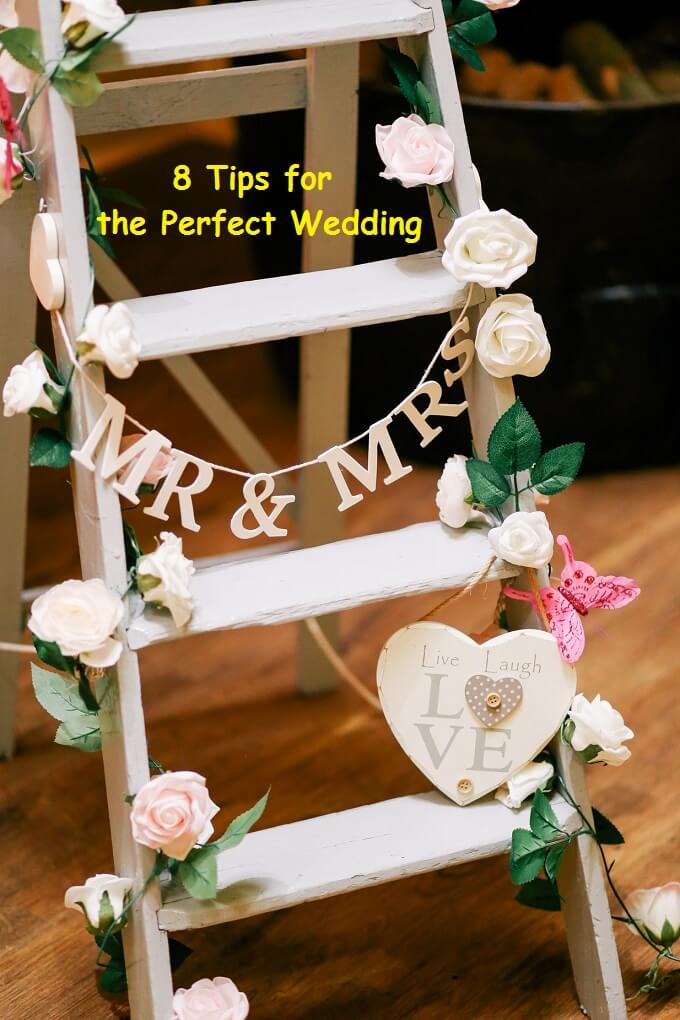 3. Gather your guest list
Your guest list should depend on your budget and venue. The catering cost per head basis is becoming higher each year, which simply means your expense is proportional to the number of guests invited. It is your call on whether to invite only your extended family or every other person you know. Also, if you have any particular venue in your mind, then you should consider the number of guests that particular venue can accommodate. You cannot overload a 1000 people hall with 5000 people! Also, don't forget to check with your bride/groom as well, as the guest list should include guests from the both the families.
4. Choose the venue wisely
Next comes choosing the venue. Be a traditional hometown wedding or a fascinating destination wedding, the venue has to be splendid. After all, the venue would make the backdrop in all your photographs. You definitely would want to have a nice looking hall that should also accommodate your rough estimated guest list. I would recommend visiting your shortlisted venues in person multiple times to check whether your expected facilities are available in there. Also, if you plan to have an outdoor wedding, be mindful of the season and check if the chosen venue has indoor facilities as well.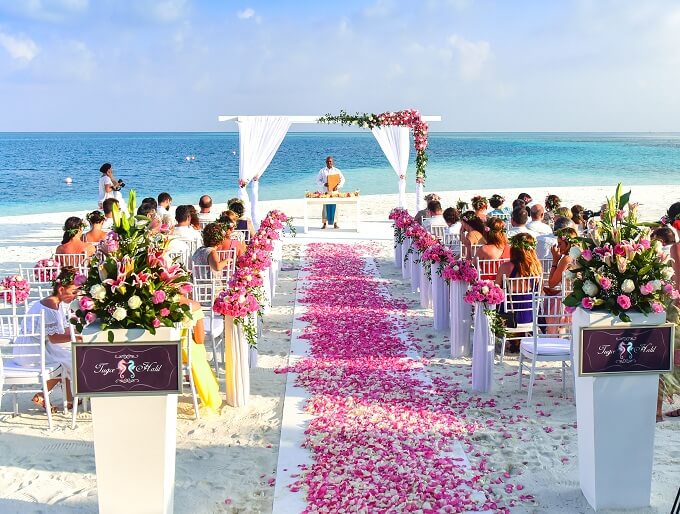 5. Check on the menu
Food would be the talk of the town once your wedding is over. There isn't anyone who doesn't savour good food. To be frank, some wedding guest come expecting extra-ordinary food service. So be extra careful and check on the menu with the catering service. You can chose to have a buffet or a traditonal wedding mess. In any case, it is best to have both a vegetarian and non-vegetarian section separately, if you have mixed guests. And don't forget to have the little extra candy counters for the little guests you'll have come over.
6. Click your best moments
Wedding photo albums are treasures that will be kept safe and cherished for the long coming years, so hire a professional photographer to capture your best moments. You can look at their previous work, put out your expectations and have rehearsals as well to see if your needs are satisfied. You can find the best candid photographers in Delhi, Mumbai or any city you are getting married in. Just visit WedMeGood.com or download the Wedmegood app, a wedding planner platform from where you can see the profiles of various photographers and other wedding vendors, including their charges.
7. Get Your Big Day's Trousseau on point
Your wedding trousseau includes your bridal dress, accessories and makeup as well. Hunt for the most stunning looking dress. If you go for traditional wear like saree, get your designer blouses stitched beforehand as it's the most common delayed work. So get that ready first. If you chose to go for a western wear like gowns, check if any size alterations are needed. Don't keep them for the last minute. As for makeup, just like photographers, you can just browse through WedMeGood's vast number of makeup artist profile's, look at their previous work album and book one. Don't forget to ask for a trial makeup and hairdo, a week before your wedding. It is not a good idea to experiment or go overboard on your wedding day.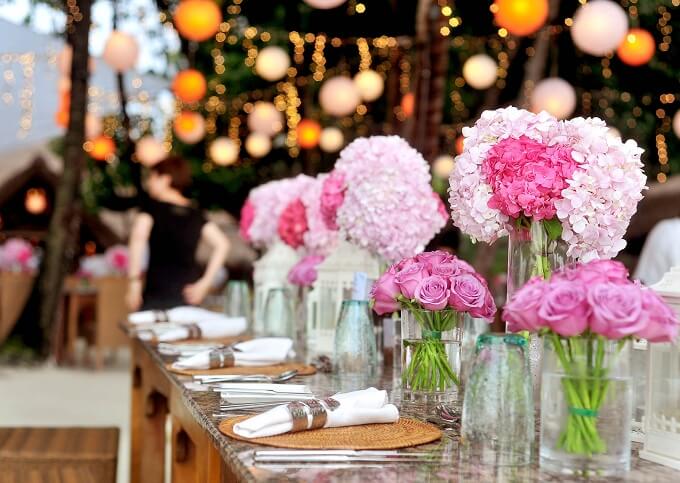 8. Prepare favors for the guests
It is one of the traditions to send off your guests with a gift. In our south Indian tradition, its usually a coconut. If your budget allows, prepare something like a souvenir and make your guest happy.
I hope this post was helpful in some way. We have covered some of the most important things to start with on your wedding preparation. Feel free to add your suggestions in the comments section below.