Summer brings a beautiful change in wardrobes. It is the time to take out that pastel pink crop top or mix and match that cute denim with crisp cotton white blouse-on shirt, or just go for that beautiful tie & dye linen dress that was balled up in the wardrobe since winter could not do justice to it. Fixing summer wardrobe is the best thing to do but taking care of your skin in summers is another ball game. With raised temperatures, your skin may look shiny when you are out to have fun but become dull by the time you reach at home. Pores become large with blob of dusts which may cause pimples and flare ups. Angry blotchy tans, sunburns and sensitive skin become common problems. Do not worry, if we make a foolproof plan to make summer constraints work for us, we can save our skin from the damage sun may cause, so let's get started.
1. Fluids fluids and more fluids
This is the most generic advice ever to be handed out I guess since the start of summer for the earliest human beings (ok the pun got lost somewhere). People do not drink enough water during summer. You must drink at least 3 liters of water every day, if water sounds boring then lemonade or jaljeera or panna or any natural drink. Stay away from carbonated drinks or ready-made juices, just stop. The artificial flavors in these drinks cause lot more harm than you can imagine, acidic nature of these drinks can affect your digestion and we all know how unhealthy digestion leads to unhealthy skin. Visits to the washroom may increase because of your fluid intake but at the end of the day not only your skin but your body too will be thanking you for taking such good care of yourself.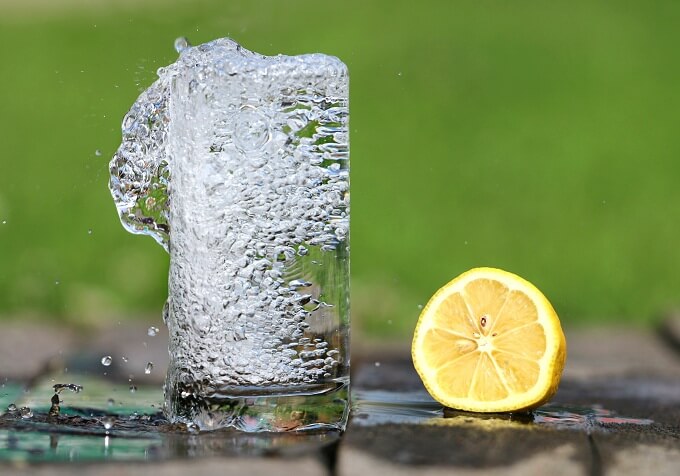 2. Block the sun effectively
Other generic advice, which I think is not implemented by us effectively. Sunblock is not just applying a blob of it on your exposed skin and step out, it is also about applying it in such a way that you get the maximum benefit out of it. Today in the era of commodity consumption, sunblocks come in various size, shape and style and you can choose whatever suits you the most. If you sweat a lot buy waterproof sunscreens or sunscreen sprays. A sunscreen-based compact will also provide an additional protective layer. Make a quick list of what you need and how much sun exposure you get and buy the product accordingly.
For some pointers, always buy a sunscreen with SPF more than 30, Indian summers are monstrous you need to make your weaponry according to that. Also, don't pay lot of money for sunscreens with SPF more than 50, because doctors say that that much SPF does not increase your sun protection. My point is if you are going to spend more, spend it wisely. Apply sunscreen 20-30 minutes before when you must step out. Darker shades and heavier products absorb more heat than the lighter ones so do your makeup accordingly. Whatever type of sunblock it may be, you need to reapply after every 2 hours in continuous sun exposure. Keep sunscreen facial wipes in your bag to wipe off sweat and reapply sunscreen again. Cover your face with a scarf if sun is extreme and carry an umbrella if you must walk around a lot. Buy a SPF based lip balm because lips also get tanned and sunburned.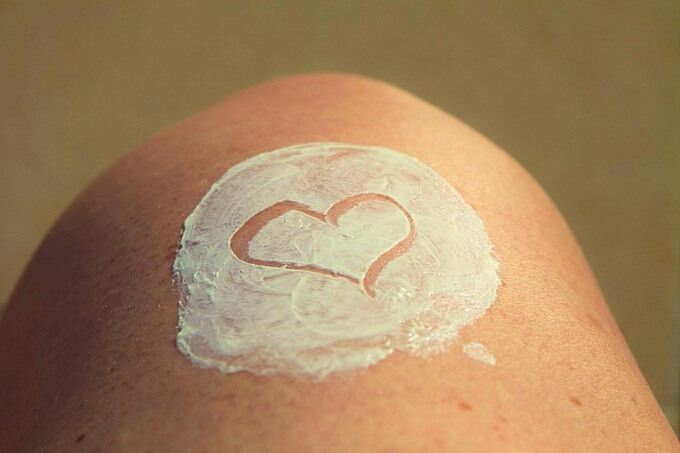 3. Hydration for the thirsty skin
Apart from increasing your fluid intake, plan your skin regime according to summer. Go for moisturizers that are gel based or water based rather than crème at least for the day. Do not use face wash that dries out your skin too much, it will only activate your pores further to secrete more sebum. Choose a mild but effective cleanser like cetaphil and sebamed, harsh cleansers may irritate your sensitive skin further. Scrub your skin with mild exfoliators, and do not rub extensively on your heated skin, mild exfoliators from Lakme or TheBodyShop or simple peeling gels from Innisfree, TheFaceShop shall work best in summers. Select toners that will not only tone but mattify your skin as well. Splash some water on your skin if it feels too hot. I would suggest water-based sunscreens or sprays for those people who like to layer up skin products or who follow intensive skin care routines like Korean or Japanese.
4. Facials – Dos and Don'ts
Facials that involve lot of moisturizing are a big no for me, since I believe that your skin should be allowed to breathe and flush out toxins. You are already taking care of hydration of your skin from within by maintaining fluid level so there is no need for you to hydrate your skin too much from the outside. Some salons also scrub your face a lot which I think sensitizes skin further. So, my advice would be to go only for tan removals and clean ups for people with younger skin. Clean ups can help remove debris from your skin and they don't overload your skin with moisture. People with mature skin should go for facials once a month because they need extra hydration.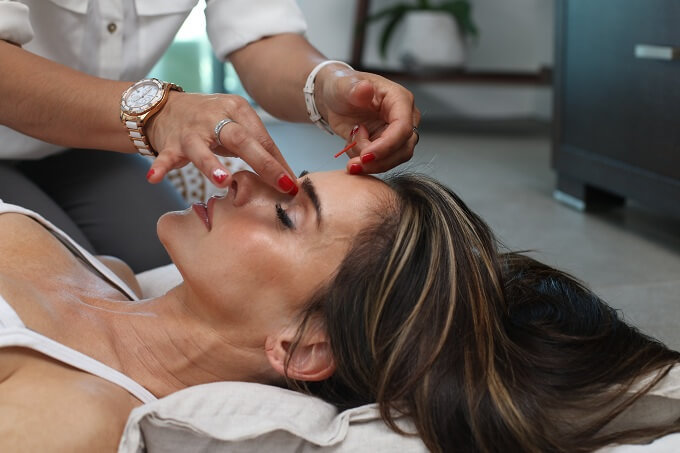 5. Burn the possibility of sunburns
Most of the above mentioned steps are preventive in nature but let's face the reality. Maybe you need to step out for an early presentation that barely gives you time for a bath, or maybe your kids decided not to eat at all and you had to be after them without any time for yourself or guests who want to roam around in the sun and you really had no time after making preparations for their visit. What do you see at the end of such a busy day? Tired skin or red orange tan. So, for corrective measure I suggest you keep some simple things at home like Aloe Vera Gel, Curd, Honey and a Charcoal based Face Pack.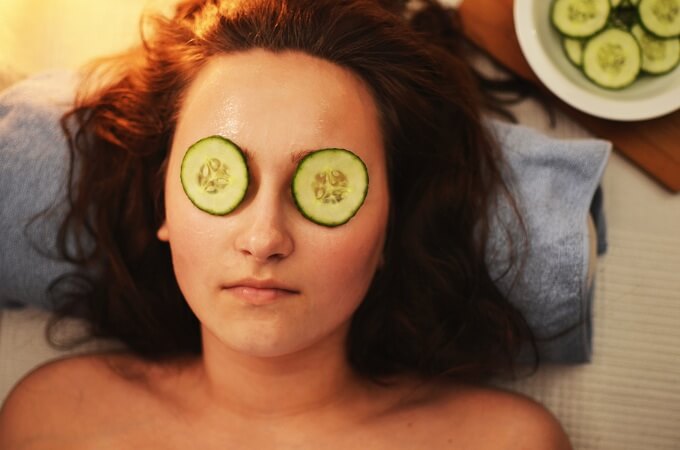 You can use aloe vera gel as an overnight face mask for cooling your skin and it helps with tan removal. If you want to have a quick pick-me-up face mask, mix 4 drops of lemon in aloe vera gel and apply it on your face for till it dries up completely and wash with cold water. If you have extreme tanning, apply curd on you face twice a day and wash with cold water, you will notice a big difference. A layer of honey before sleep will remove tan and lightly hydrate your skin. Charcoal based Face Packs will help you clean the debris that accumulates on your skin and flushes out your pores, so it is a good thing to invest in. A word of caution, if you feel that the tan you have is extreme or sunburns are painful then please go see a doctor, do not waste your time in home remedies or your money in salon visits.
Summer can be a lot of fun if you are prepared beforehand. If you get to have lot of fun, a tan should not stop you from your goal. Beauty ultimately is skin deep and not just skin. Don't fall ill with overexposure but don't stop going out, nothing should stop you!! Just enjoy with lot of frilly dresses, cute tops, iced teas and icecreams!!
Guest Author: Sneha Goley