It might be sound like a stereotype, but no Indian women look is complete without a gorgeous saree draping around the waist! Be it your best friend's wedding or your college farewell, a saree is the only women ensemble that can transform you from a girl to a lady.
Be it Kanjivaram saree or Banarasi, every state has its own kind of culture and clothing which doesn't only enhance the beauty of a woman but also compliments her in several ways.
Though wearing saree is no big deal but some specific occasions demand extra efforts and styling hacks to make heads turn around. And with updating fashion industry and evolving style senses, there are a lot of types you can drape your saree around your waist and grab all the eyes and attention for all the right reasons.
Everyone is well aware of the conventional draping style of a saree but if you are the one who is always ready to experiment with your fashion style in order to create your own style statement, you need to think of going 'out of the box' and owning it in your own way.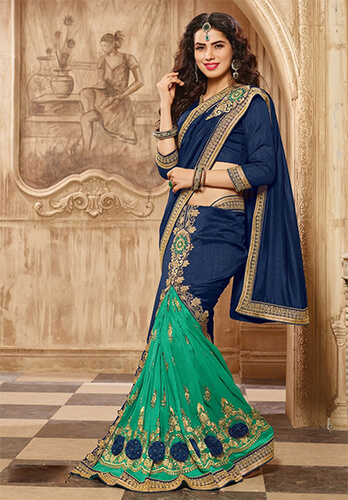 Draping saree in lehenga style can sort things out easily for you. With a saree you can have the lehenga effect and sway like a diva. Lehenga style sarees are so in trend because of their charismatic and alluring style. It gives a proper function look and makes you look like a traditional chic. This saree drape style can do wonders to any woman's personality and is the best way to make an everlasting impression on onlookers.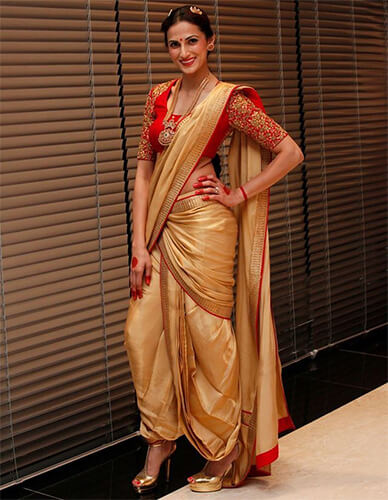 Come out of the box and start looking for latest trends. Indo-westerns are the perfect fusion which can give you an everlasting style. Don't you think that adding a punch of western trend to conventional Indian dressing can reinvent your saree style and make heads turn around!? Try dhoti style drape in case you are a big fan of these indo-westerns.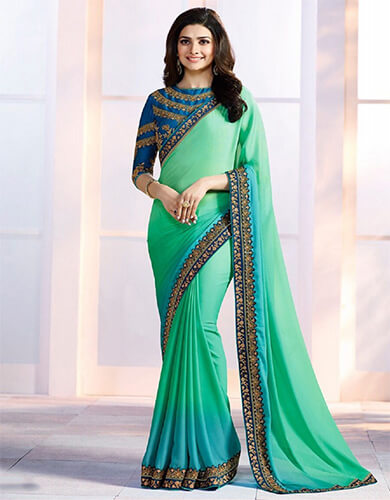 Well, if you are the one believing in the stance– Old is Gold, try conventional saree draping style. We have seen all women in our homes wearing sarees in these styles. Being the oldest and perhaps the only existing weave from past, saree has always been above all. But what is most important here is the choice of saree. Pick heavy border work sarees or Zari work Kanjivaram saree to get the best out of it and hold a gaze instantly. The conventional saree draping style will never go out of fashion.
This is the right time to discover some amazing latest saree draping styles and bring them to your skin to call it a statement. Saree can be the ensemble which can help you in solving Indian fashion mystery and give you a glamorous look at every occasion or gala.
Trust me a proper draped saree can do wonders for you and make you come under the spotlight of the lavish ceremony or event. Whether you wear them as lehenga style sarees or dhoti style, the long nine yard weave has always been the most favoured and foremost choice of every generation women regardless of their body shape and size.