It's been a while since I reviewed some makeup on the blog. I'm in the process of decluttering my entire stash and by the end of the year, I plan to throw away all the unwanted products and keep my stash clean and simple. So the other day I found this Rimmel Stay Matte Liquid Mousse Foundation and I thought let me review it and throwaway. Yeah because it has already expired now. I've had this for a very long time, 3 years I guess but I didn't get to use this much. I'm not at all sad about it! You will know why. Anyways want to know everything about this affordable foundation. Read on.
Product Description:
A feather-light, oil-free formula with an airy mousse texture that won't feel heavy or greasy. Delivers all-day shine control and blends flawlessly for a natural-looking matte finish. Minimizes the appearance of pores. The weight is over finally, shine has met its matte.
Ingredients: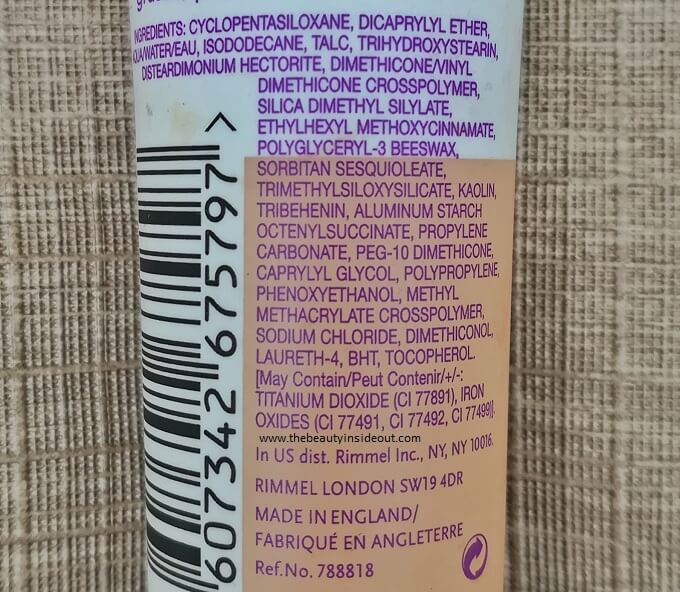 Price: Rs.450

My take on Rimmel Stay Matte Liquid Mousse Foundation:
Packaging: The packaging is basic but practical. It comes in a very clean, user-friendly tube with a screw cap. It is easy to control the amount of product that comes out of it. It is also easy to travel with it due to its compact size. The ingredient list is at the back of the tube, so no hiding over there.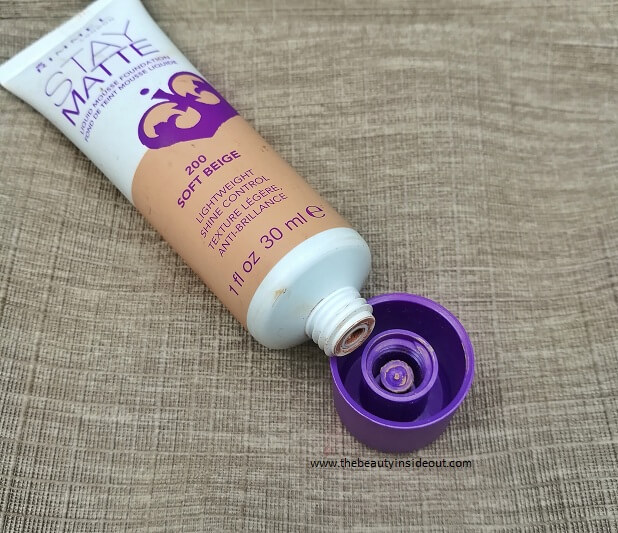 Shade: The shade range is vast. There are about 16 shades available in total. But not all of them are available in India. On Nykaa, I could find only 4 shades, out of which some of them were Out Of Stock. So I guess it's not easy to get your preferable shade here.
I have the shade 200 Soft Beige. It is a beige shade with pink undertones. This shade doesn't match my skin tone and looks ashy on me because I have strong yellow undertones. I would have managed if it was a darker shade, but I can never wear a pink undertone foundation. There comes the con of buying foundations online. Totally my fault.
Texture: It has a creamy mousse texture. It comes in a tube so it's obvious that it has a thick formula which means less is more. Mousse Foundations usually feel very slippery and silicone-y, but this one is minimal in that aspect. It is not as slippery as the Lakme Mousse Foundation.
Fragrance: It is fragrance-free, so yay for that.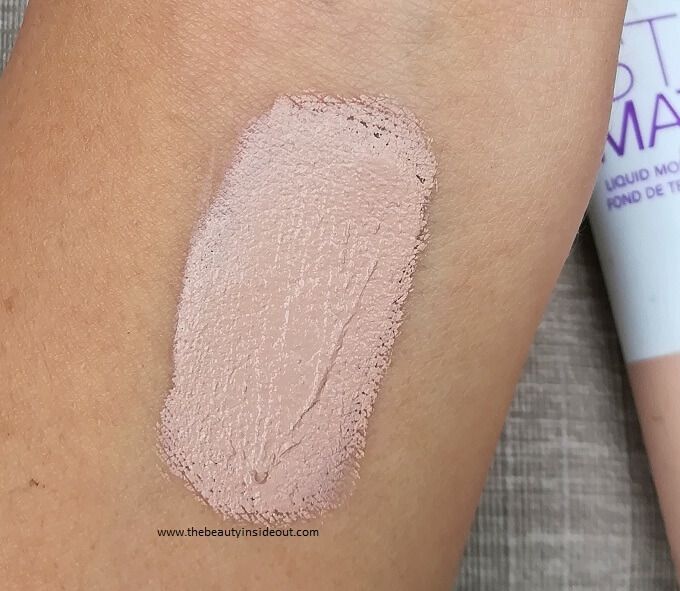 Application: It applies well with fingers, rather than brushes or sponges. The foundation spreads and blends easily on the skin and gives a matte finish. However, it can make your skin a little oily after an hour or so, if you have very oily skin or live in a humid climate. It also sticks to dry patches and accentuates them. So I suggest using it over well-moisturized skin and even finishing it off with a face mist. On another note, the foundation is not a very lightweight one. It does feel slightly heavy.
Coverage: The foundation has medium coverage. It hides minor perfections and does not cover up dark circles or acne marks. However, it blurs out pores beautifully making it look more refined. This is quite a common aspect of Mousse foundations though.
Staying Power: The staying power is average, lasts for 4 to 5 hours. With frequent touch-ups, it lasts even longer. I didn't get to test it many times, so I can't be sure if this is acne skin-friendly (as in breakouts).
Pros:
Travel-friendly packaging.
Vast shade range.
Creamy smooth texture.
Fragrance-free.
Oil-free, matte finish.
Blurs out pores.
Hides minor imperfections.
Cons:
Can accentuate dry patches.
Coverage is light to medium.
Low staying power.
Rating: 3/5
Would I recommend it? Probably not. Not because I didn't get the perfect shade. But the formulation itself is not the best out there. Although it falls in this affordable category, at this price, you could easily get away with the Maybelline Fit Me Foundation which is on sale almost every now and then.