We all enjoy a good DIY mask. Before we began using skin care products, the majority of Indians used powder face masks as their skin care. These days, a variety of products seem to be eclipsing face packs in popularity. But you know what? For many of us, these lovely homemade face masks continue to be the most accessible, practical, and effective way to indulge in skincare. Not that we should use these DIYs every day, but treating ourselves once a week seems like a nice idea.
What are Powder Face Masks?
Powder Face Masks are typically made of dry components such as clay, flour, or any powdered grain. It's just that – a face mask that is in a powdered form.
You can whip your own powder face mask at home. You just need to mix it with a liquid medium like water, rose water, or aloe vera gel to make a paste and then apply it.
Since they are in powder form, you won't need any preservatives, additives, or fillers.
10 Best Powders For Face Masks
We've listed 10 fantastic powder face mask recipes you could try this weekend. The ingredients can be combined in any way you like, and because of how versatile they are, you can be sure that they won't fail to deliver.
1. Neem Powder Mask For Acne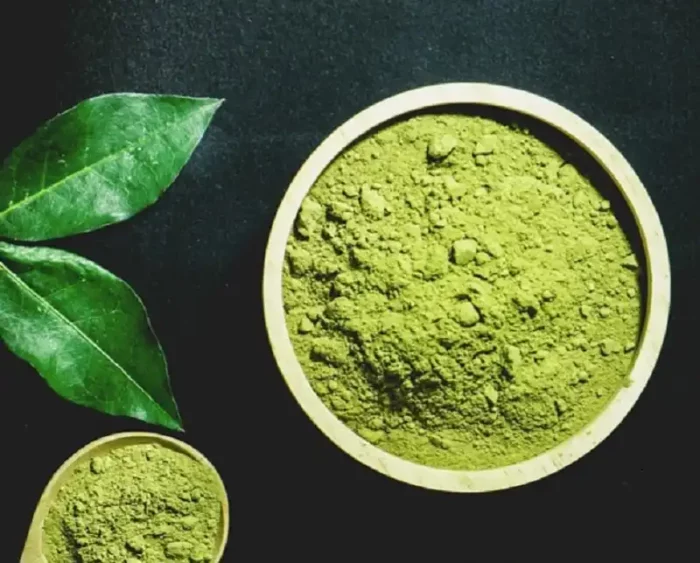 If acne is your nemesis, try a Neem Face Mask over the weekend. Neem balances the skin's oil production, which removes acne from its source and guards against scarring and hyperpigmentation. On top of that, because of its antibacterial characteristics, it can destroy the germs that cause acne, stopping the development of fresh breakouts. Alternatively, you can simply use Neem Powder as a spot treatment on your comedones or acne rather than covering your entire face with it. But this mask can be slightly tricky so you definitely want to patch test before.
How to make it?
Step 1: Mix Kasturi Manjal with one teaspoon of Neem powder
Step 2: Blend it into a smooth paste with yogurt or Aloe Vera Gel.
Step 3: Apply this mask liberally
Step 4: Wait for 10 minutes then rinse your face.
2. Beetroot Powder Face Mask For Anti-Aging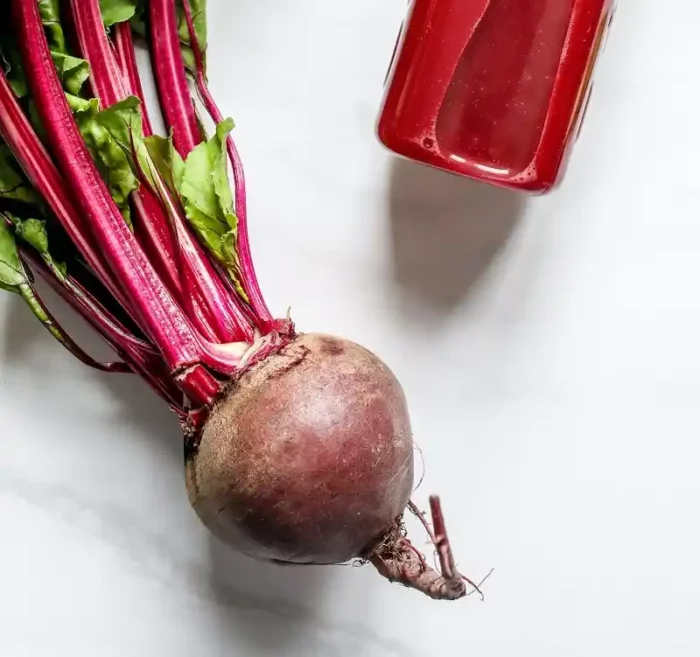 You should definitely include Beetroot in your salads since it has a wealth of nutrients, including Vitamin C and B6, Potassium, antioxidants, manganese, iron, fiber, and phosphorus.
You can prepare this amazing facial mask using Beetroot powder that'll give your skin the benefits of those nutrients and help you prevent wrinkles, reduce existing wrinkles, fight free radical damage, and promote skin regeneration.
How to make it?
Step 1: Either use Beetroot alone or along with Kaolin clay.
Step 2: Blend with water or curd into a smooth paste.
Step 3: Apply liberally
Step 4: Rinse with lukewarm water after it dries.
Related:
3. Hibiscus Powder Mask For Brightening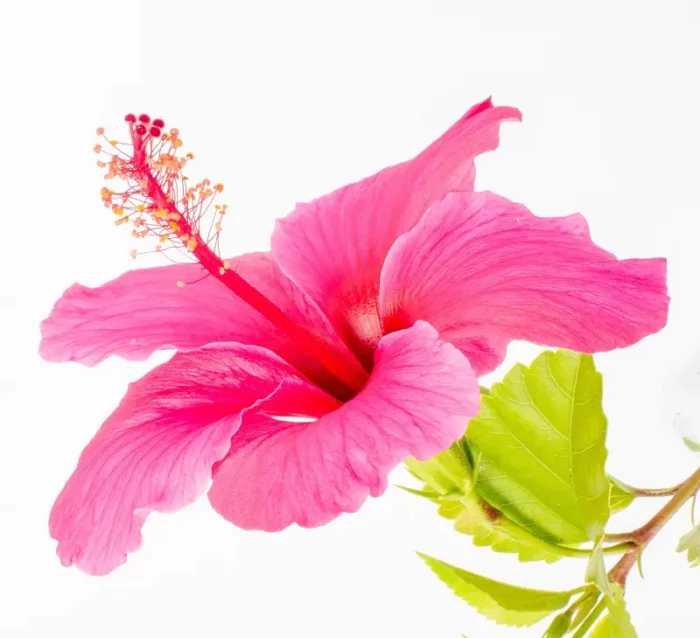 Do you want to brighten your skin right this instant? No long skin rituals, just dazzling, bright skin in 15 minutes. Hibiscus makes it possible. Hibiscus Powder contains naturally occurring AHAs and BHAs, so a hibiscus mask will exfoliate and in turn, brighten your skin. It evens out your skin tone if used regularly. It's also great for hair as it makes hair more lustrous and bouncy.
How to make it?
Step 1: Combine Hibiscus powder and Kaolin clay.
Step 2: Mix it with honey or your preferred solvent.
Step 3: Apply it all over
Step 4: After 15-20 minutes, rinse it off.
4. Charcoal Face Mask For Detoxing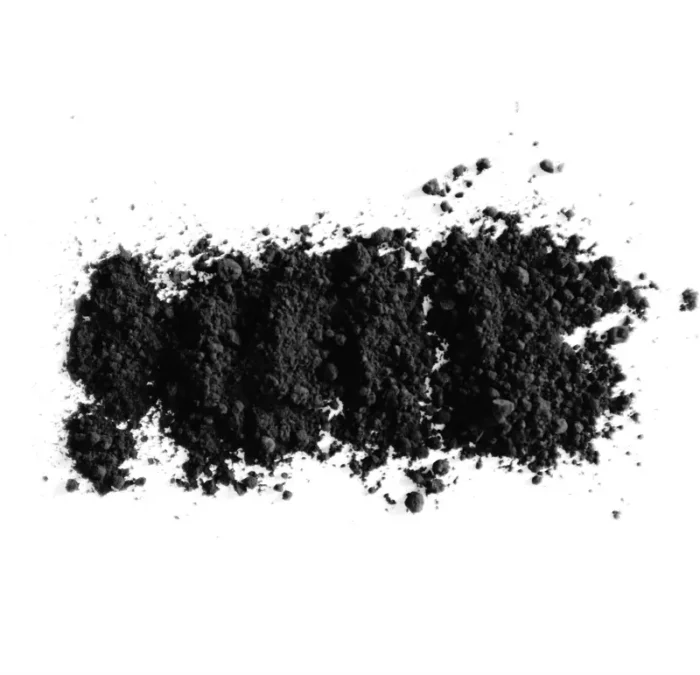 If you have blackheads and whiteheads that won't go away. If your skin feels clogged and none of your products seem to be working. It's time to detox your skin. And Charcoal is all you need to revitalize your skin. Activated Charcoal along with Bentonite clay can remove dirt, impurities, and excess sebum from your pores like nothing else, leaving you with smoother, refreshed skin. You can also apply it on your scalp and body to thoroughly cleanse.
How to make it?
Step 1: Take a spoonful of Bentonite Clay.
Step 2: Add a pinch of activated charcoal powder
Step 3: Create a smooth paste using water.
Step 4: Apply it on your skin liberally.
Step 5: Rinse after 15-20 minutes.
5. Orange Peel Powder Face Mask For Exfoliation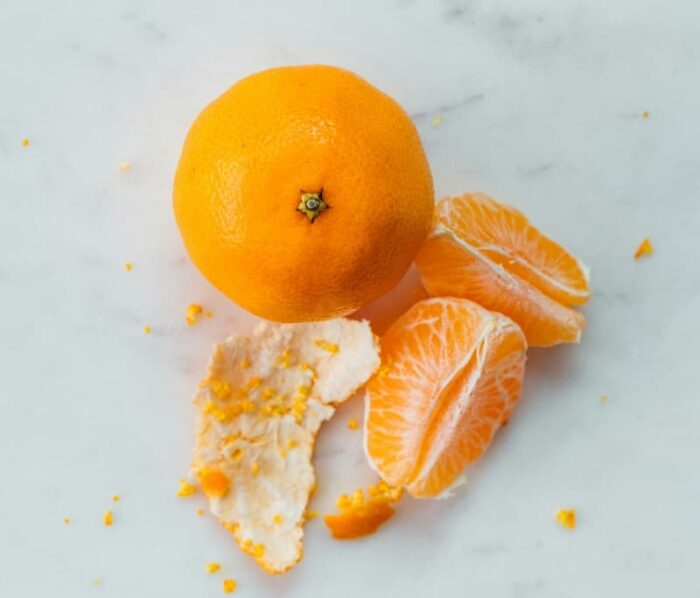 Orange pulp is incredibly nutritious and delicious, but Orange Peel Powder works wonders too, especially for dull and oily skin. It has numerous antibacterial and antimicrobial properties. And since it is high in Vitamin C, it can repair UV damage. This orange and yogurt mask will aid in skin exfoliation and significantly brighten your complexion. It can also get rid of dark spots with consistent use.
How to make it?
Step 1: Take one tablespoon of orange peel powder.
Step 2: Mix it with yogurt.
Step 3: Apply liberally or massage your skin In a circular motion.
Step 4: Let it stay till it semi-dries and then wash it off.
6. Turmeric Powder Face Mask For Skin Brightening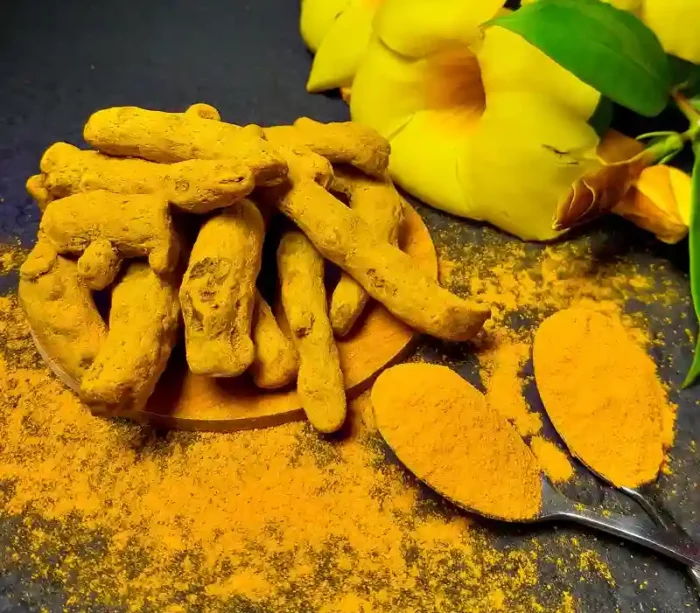 Turmeric is the only ingredient that practically all Indians have used. That ought to convince you that a turmeric powder mask is effective and also very popular. So what does a turmeric mask do for your skin? It brightens, helps with acne and acne scars, gently exfoliates, and increases skin cell turnover. It also reduces the appearance of wrinkles. Both sensitive skin and dry skin can use this as it's gentle and hydrating. Along with Besan, you can also use it every morning as a cleaner.
How to make it?
Step 1: Take two teaspoons of besan
Step 2: Take a pinch of Turmeric and mix it in.
Step 3: Mix it with curd to form a smooth paste
Step 4: Apply and leave on for 15 minutes.
Step 5: Rinse with lukewarm water.
7. Licorice Face Mask For Pigmentation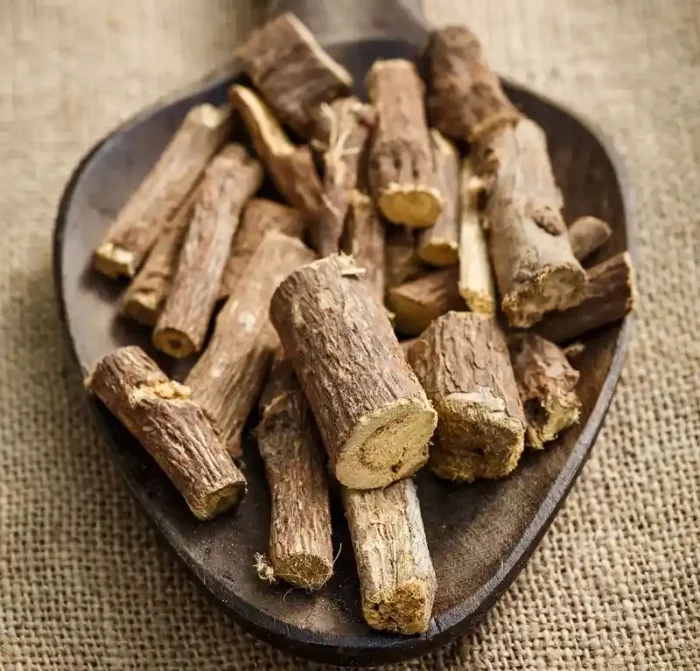 This amazing herb, Licorice(Mulethi), can actually give you the clear, clean skin you've been hoping your skincare products would provide you. With regular use, it might make your scars vanish and appear as though they never happened. It is excellent for dry skin and helps treat eczema and rashes. If you have stubborn acne scars or pigmentation, this Licorice mask can be a game changer. It's also very soothing on the skin.
How to make it?
Step 1: Take one tablespoon of Licorice
Step 2: Mix it with curd.
Step 3: Apply it over your skin.
Step 4: After 15 to 20 minutes, rinse it off with lukewarm water.
8. Coffee Powder Mask For Glowing Skin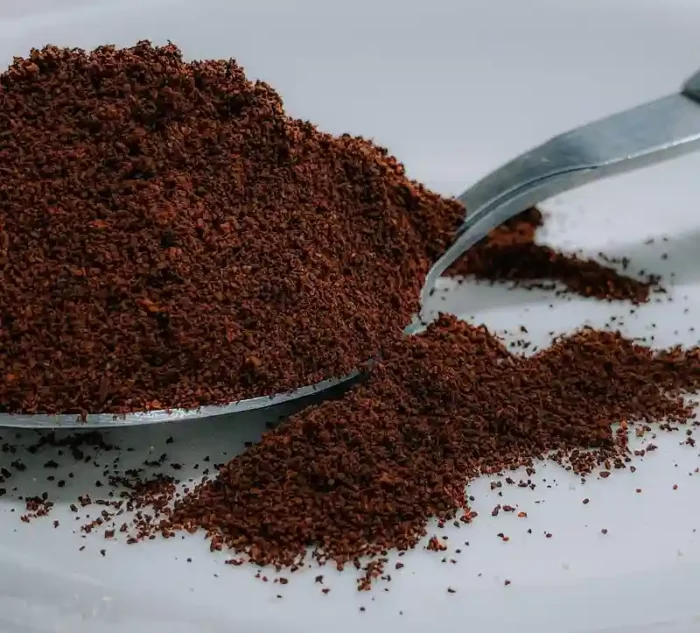 You are aware that for some people, a cup of coffee in the morning is the best way to wake up, feel alert, and start the day. It turns out that coffee also has a similar effect on the skin. Here, we're especially referring to coffee powder.
Coffee is loaded with antioxidants and contains substances like chlorogenic acid and melanoidins that have anti-inflammatory benefits on the skin. If your under-eye circles are caused by stress and fatigue, a coffee mask is a great way to make them disappear. Coffee Masks can also be used as a means of physical exfoliation for the body. Along with exfoliation, it'll also boost blood circulation around the skin.
How to make it?
Step1: Mix coffee and honey
Step 2: Apply it liberally or you could massage it in a circular motion to exfoliate.
Step 3: Leave it for 10-15 minutes
Step 4: Rinse with lukewarm water
9. Rice Powder Face Mask For Oil Control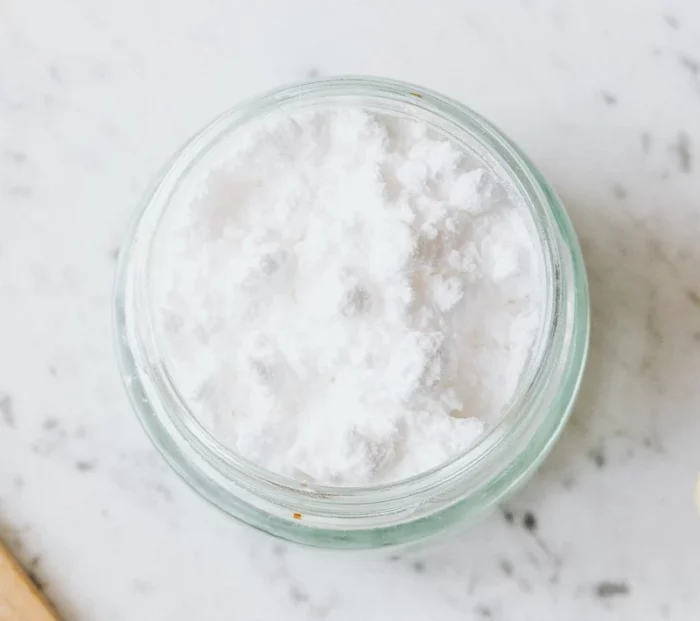 We understand how frustrating it is to have your skin get greasy every two hours. But we can guarantee that a rice powder mask will be helpful. Rice, known for its brightening and lightening properties can help you clear up your pores, treat acne, and control excess sebum. It is fantastic for all skin types.
How to make it?
Step 1: Combine Rice Flour and Urad flour in equal proportions.
Step 2: Add a pinch of turmeric
Step 3: To dilute it, add curd or rice water.
Step 4: Make a thick paste. And apply it.
Step 5: When it dries, wash it off with warm water.
10. Sandalwood Powder Mask For Even Skin Tone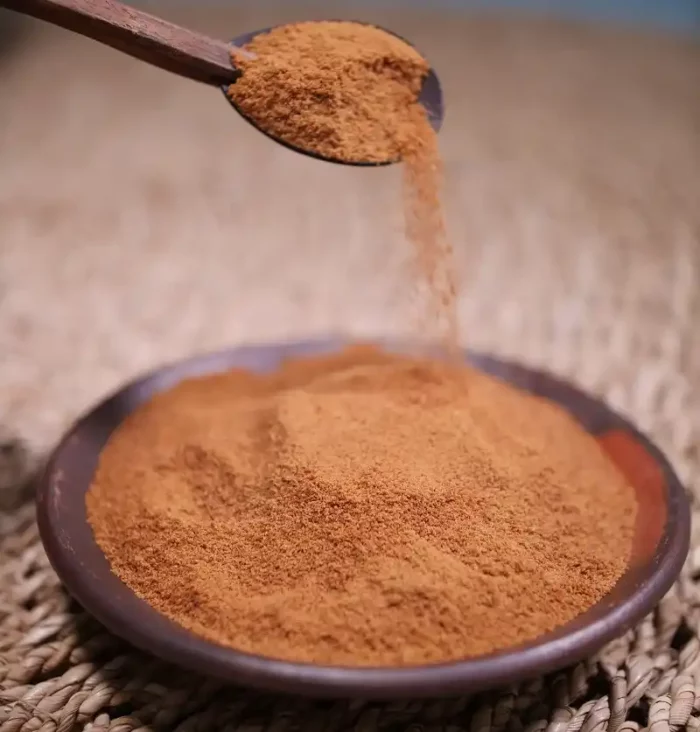 Sandalwood's aroma purifies everyone and everything. The same could be said for what Sandalwood powder does to our skin. It can help prevent age-related indications including fine lines, wrinkles, and skin drooping as well as acne and other skin conditions. But more than anything, sandalwood face masks assist in achieving clear, even-toned skin. And while making your pores appear smaller and clearing up skin, this mask adds a natural glow to your skin. It is also the ideal mask for skin that tends to get oily and breaks out frequently.
How to make it?
Step 1: Sandalwood can be used either on its own or in combination with a quarter of Kasturi Manjal.
Step 2: To make a smooth paste, combine it with rice water or simply water.
Step 3: Apply it all over and then gently massage it off your skin to remove it.
That's all for now! Let us know which masks worked best for you and if you have any masks you'd like to share. Remember, always perform a patch test on your inner arm or beneath your ear to ensure that none of the ingredients bother your skin.