It's been a while since we posted a Brand Focus Review – a series where we review products from a particular brand. Previously we've covered Dot and Key, Minimalist, Dr. Sheth's, and many more such brands. In this post, we are going to cover a skincare brand called Pilgrim. Pilgrim has been in the market for about 3 years now. Let's have an overview of the brand before moving on to in-depth reviews of Pilgrim Products.
About Pilgrim Skincare
Well, to begin with, Pilgrim is not a Korean brand as perceived by many. Pilgrim is an Indian brand started by two IIT and IIM alumni. The founders of Pilgrim, Anurag Kedia, and Gagandeep Makker, started the brand in 2019.
The brand story goes on to tell that they collect beauty secrets across the world from every culture and share it with us through their products.
Pilgrim Products
Pilgrim has about 50 products in total across four ranges of collections.
Korean Beauty Secrets – Claims to be Korean Beauty formulations from the pristine island of Jeju.
French Beauty Secrets – Focusses on wine-based products used in Vinotherapie. In this French Beauty therapy, wine-making residue such as pulps is used for the skin as an exfoliant and anti-aging ingredient.
Australian Beauty Secrets – Contains Tea Tree based products that target oily and acne-prone skin. Tea Tree Oil is popular in Australia, hence the name!
Spain Beauty Secrets – This range has Squalane as its marketing ingredient. Claims to be formulations from Seville, Spain.
Well, the range classification sounds interesting. But if you look deep into it, all Pilgrim Products are manufactured in India. And there is the usual Vitamin C, Hyaluronic Acid, Niacinamide, BHA, Glycolic Acid sort of products which are nothing new in the market.
Pilgrim Products have an array of products including face washes, serums, sunscreens, eye creams, moisturizers, shampoos, hair mask, and many more.
Basically, Pilgrim's USP, as claimed by them
100% Vegan and Cruelty-Free
Free of 20 Toxic Ingredients
Dermatologically Tested
FDA Approved
Plastic Positive
No Animal Testing
Tested By Family & Friends!
I've got to try three of their deluxe-sized products I bought from Smytten App Trials. It's a great app to try out trial-sized products.
Pilgrim Products Review
1. Pilgrim Retinol Night Cream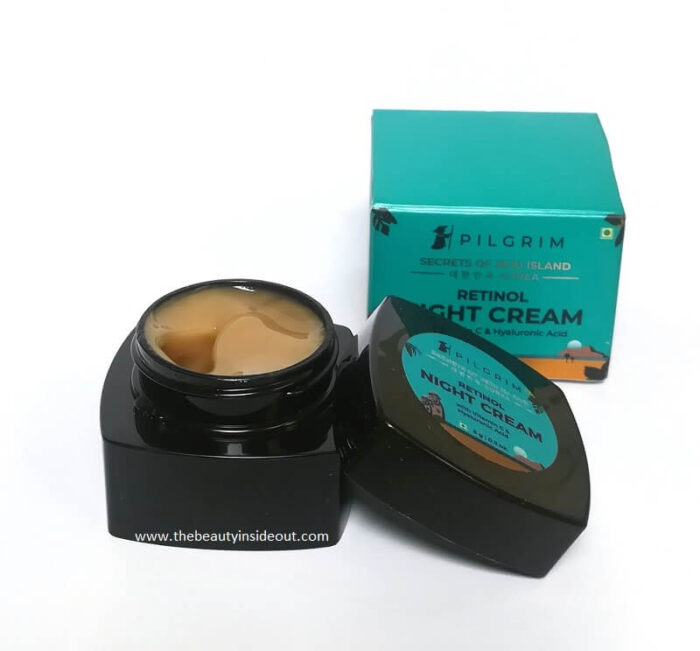 Product Type: This is a Retinol cream crafted synergically to enhance skin's natural glow and fight signs of aging.
Skin Type: All Skin Types. Best For Aging Skin.
Ingredients (as on their website): Almond Oil, Bearberry Extract, Caprylic Capric Triglyceride, Carbomer, Cranberry Extract, Ethylhexylglycerin, Lecithin, Maltodextrin, Mulberry Extract, Niacinamide, Panthenol, Parfum, Phenoxyethanol, Pomegranate Flower Extract, Potassium Sorbate, Purified Water, Retinol, Rose Water Extract, Sodium Acrylates Copolymer, Sodium Ascorbate, Sodium Ascorbyl Phosphate, Sodium Benzoate, Sodium Gluconate, Sodium Hyaluronate, Strawberry Extract, Tocopherol.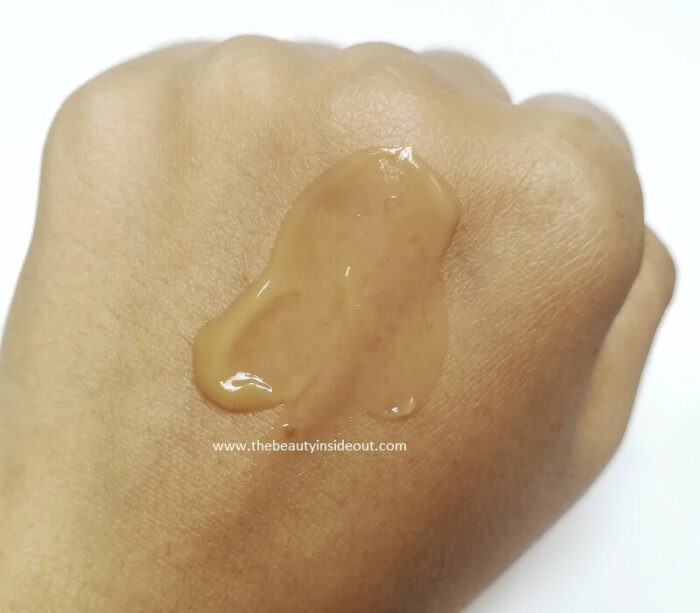 My take: This is basically a gel cream product. It's light brown in color and has a light-medium consistency. I just need a tiny dollup of the cream for each use. It spreads easily and dries to a semi-matte finish with a subtle glow. The retinol cream is nourishing and moisturizes the skin quite well without making it greasy. In fact, this would be a good night cream for oily skin types. It has a subtle herbal scent that is non-bothering and vanishes soon after applying the cream to the face.
As for its effects, I did not notice much difference in my skin. But then retinol creams take a while to show results. It's a nice comfortable product. But if you ask me if I'd repurchase it. No. It's nice and everything. But I did not fall in love with it to repurchase it.
Rating: 3/5
Where to buy? Amazon.in
2. Pilgrim 2% Hyaluronic Acid Hydration Super Serum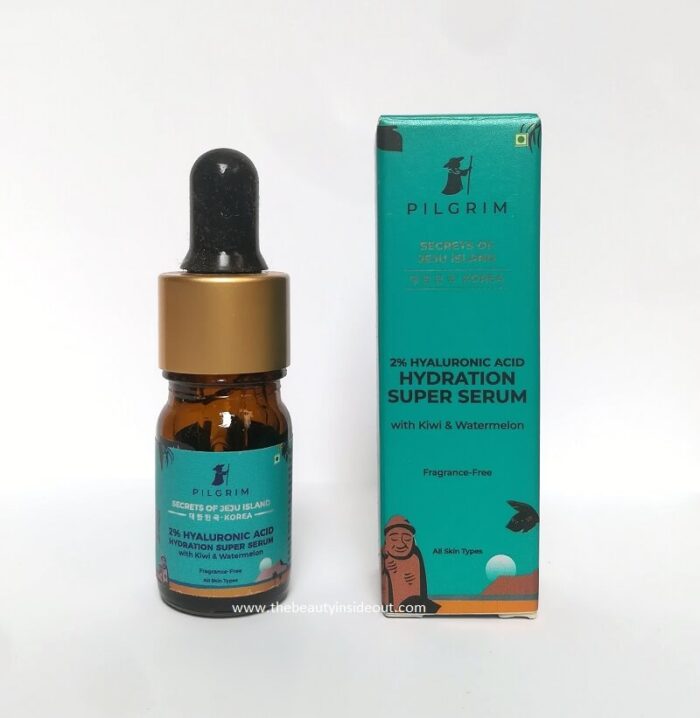 Product Type: This is a fragrance-free, Hyaluronic Acid Serum to infuse moisture and provides long-lasting hydration to the skin.
Skin Type: Suits All skin types. Best For Dry Dehydrated Skin.
Ingredients (as on their website): Purified Water, Sodium Hyaluronate, Aloe Barbadenisis Leaf Juice, Propanediol, Centella Asiatica Extract, Betaine, Sodium Lactate, Sodium Gluconate, Sodium PCA, Phenoxyethanol, Ethylhexyleglycerin, Kiwi Fruit Extract, Watermelon Fruit Extract, Heptyl Glucoside, Panthenol, Allantoin, Tocopherol Acetate.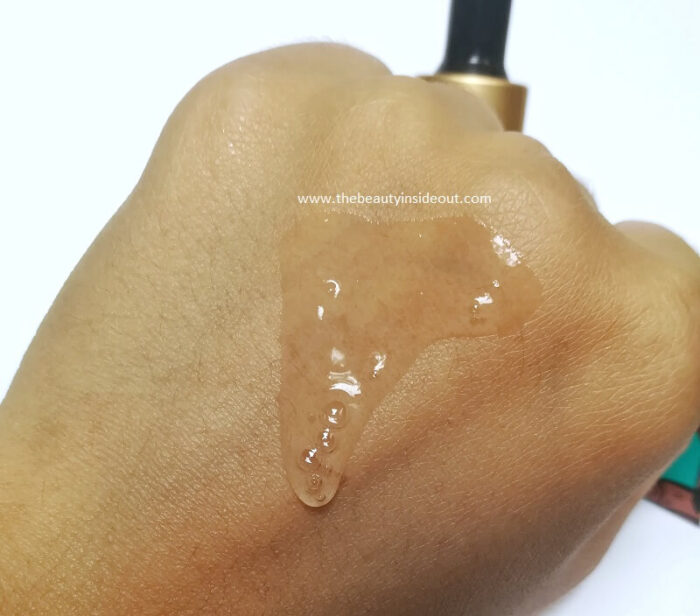 My take: This is my favorite Pilgrim product out of the three. Firstly, it has a slightly thick, slimy texture, which is a common trait for Hyaluronic Acid serum. But then it vanishes into the skin super quickly. There is no tacky or uncomfortable feeling at all, which is why I love this serum a lot.
I usually need two drops of the serum for the whole face. It spreads easily and you hardly need a few seconds to apply it and be done with it. I follow it up with a lightweight moisturizer soon after applying the serum. Currently, I'm alternating between the Isntree Aqua Gel Cream and Plum Green Tea Moisturizer. The serum works great with any moisturizer. There was no pilling and balling.
On to its effects, it definitely does what it's supposed to do. It plumps up the skin and makes it supple. It helped with skin roughness and made it smooth and healthy looking.
I liked this serum, much better than the cult favorite L'Oreal Revitalift Hyaluronic Acid Serum. Pricing wise too, this one is cheaper and works on par with the L'Oreal one.
Rating: 4.5/5
Where to buy? Amazon.in
3. Pilgrim 2% Alpha Arbutin & 3% Vitamin C Brightening Serum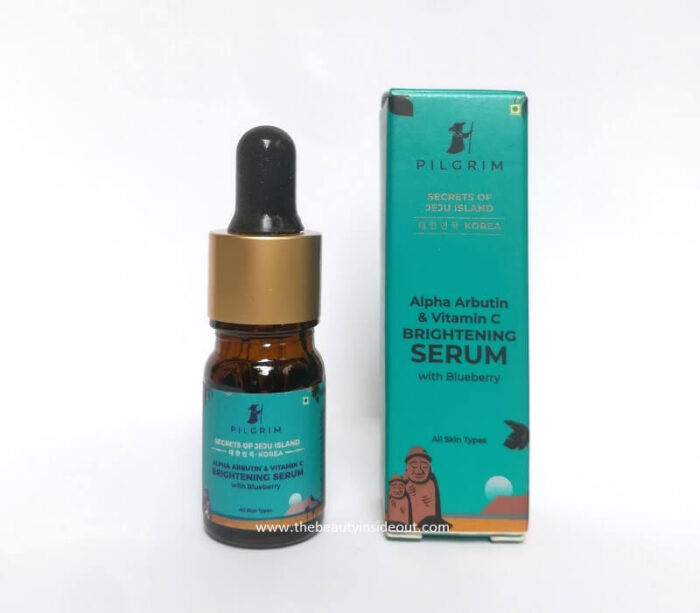 Product Type: This is a brightening serum that targets pigmentation, and aging skin while imparting a youthful glow.
Skin Type: Suits All Skin Types. Best For Dull Skin.
Ingredients (as on their website): 3-O-Ethyl Ascorbic Acid (Vit C), Alcohol, Allantoin, Alpha Arbutin, Arbutin, Ascorbyl Palmitate (Vit C), Betaine, Blueberry Extract, Ethylhexylglycerin, Garden Cress Sprout Extract, Glutathione, Glycerin, Grapefruit Extract, Heptyl Glucoside, Lecithin, Linoleic Acid, Linolenic Acid, Maltodextrin, Mulberry Extract, Olive Leaf Extract, Panthenol, Perfume, Phenoxyethanol, Pomegranate Flower Extract, Potassium Sorbate, Propanediol, Purified Water, Raspberry Extract, Sodium Ascorbyl Phosphate, Sodium Benzoate, Sodium Gluconate, Sodium Hyaluronate, Sodium Hydroxide, Sodium Lactate, Strawberry Extract, Tocopherol Acetate, Xanthum Gum.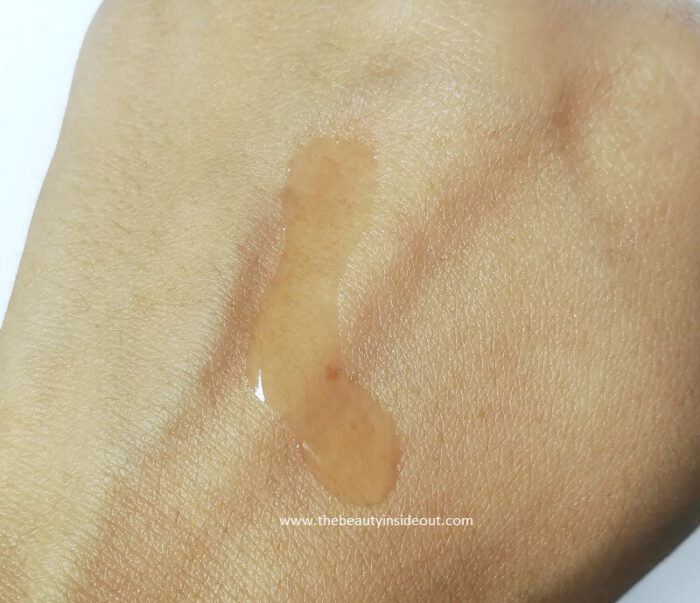 My take: As you can see, this serum has 2% Alpha Arbutin and 3% Vitamin C which is a great combination for skin brightening.
Unlike the Pilgrim Vitamin C Serum with Hyaluronic Acid (which is Oil Based), this brightening Vitamin C Serum is water-based. Hence it absorbs super quickly and works quite well for oily skin types. It's a transparent serum and gives a skin-like finish. The serum is extremely lightweight and feels like you have nothing on the skin. And it also goes well with other serums and moisturizers.
As for its results, I barely used it for a week to see any difference. That's because the serum oxidized and turned yellow in color (which was colorless before). I did store it properly after each use. But still, this was the case. While the ingredients are great and I liked its lightweight texture, I am disappointed that it oxidized so fast. And so I cannot comment on the performance of the product.
Where to buy? Amazon.in
These are some of the Pilgrim Products that I tried. I hope this post gives you insight about this skincare brand. What do you think of their products? Have you tried any of them? Share your experience with us.