Thanks to Nykaa, Nyx Cosmetics made its official launch in India and gave us a chance to get hold of their products easily and to try their diverse range of products starting from their ever so popular soft matte lip creams to their long lasting setting sprays. Today I'm up with a review of Nyx Simply Pink Lip Cream in the shade XOXO. Read on to know more about it.
Product Description:
Get ready to look seriously pretty in pink. From natural to extreme pick your favorite shade from our Simply Pink Lip Creams for a rosy and glossy finish.
Ingredients: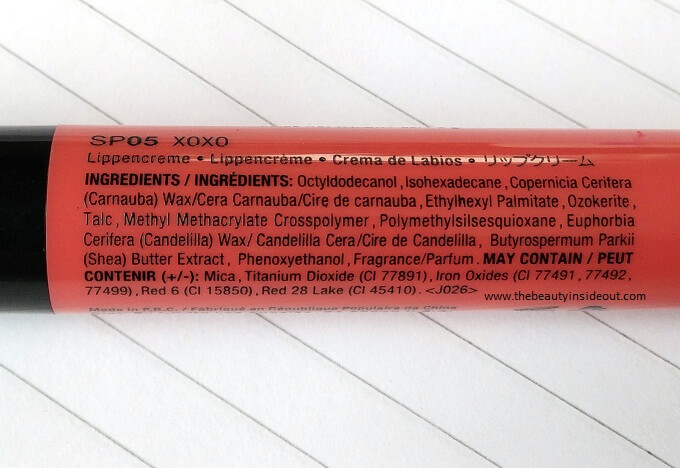 Shades Available: 24 shades.
Simply Pink (Enchanted, First Base, Flushed, French Kiss, Primrose, XoXo)
Simply Red (Candy Apple,Knock Out, Leading Lady, Maraschino, Russian Roulette, Seduction)
Simply Nude ((Disrobed, Exposed, Fairest, Honey, Peaches, Sable)
Simply Vamp(Aphrodisiac, Bewitching, Covet, Enamored, She Devil, Temptress)
Price: 500 INR for 3 gm. Buy HERE.
My take on Nyx Simply Pink Lip Cream:
Packaging: Nyx Simply Pink Lip Cream comes in a standard crayon form with a twist up mechanism. There is no fuss for sharpening and wastage at all. The tube is color coded with the bullet of the lip cream, however the color comes out a little different on the lips. The packaging has the shade number written at the bottom of the tube and the ingredients on the longer side of the tube. The crayon swivels up and down without getting stuck at any point of time and the outer transparent cap stays very intact with the tube all the time.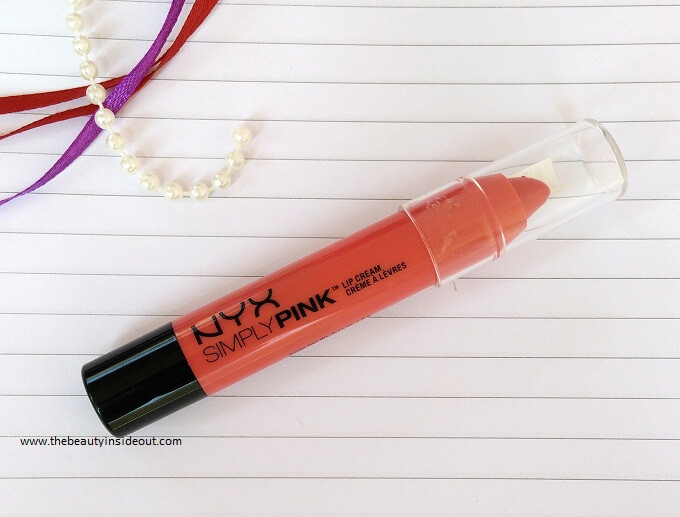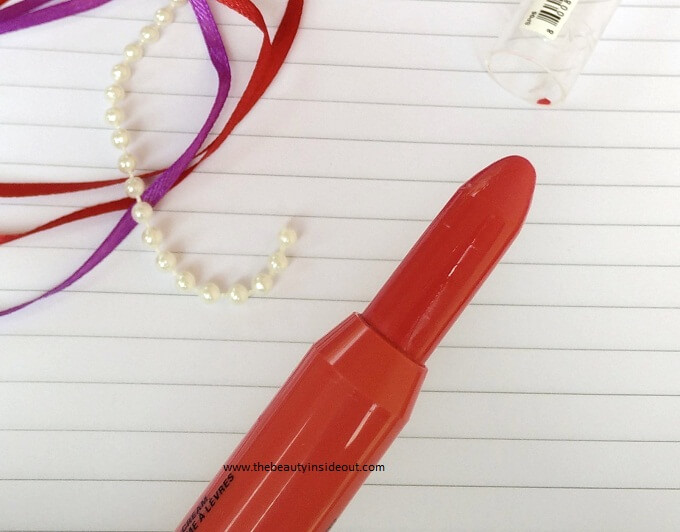 Shade: XOXO is a bright neon pink with coral notes. Since this shade has a very white base, it would not be that easy to pull off by every skin tone. If you have medium to fair skin tone, this would instantly lift up your whole makeup look. The color pay-off of this shade is simply intense. With one swipe, you get a good amount of color deposited on your lips. It's almost opaque and hides pigmented lips very well.
Formula: It has the creamiest formula I've ever used. Its so creamy, extremely soft and glides onto to the lips effortlessly with absolutely zero tugging. This is one of the reason why the crayon is prone to breakage and melt downs in hot summers. The finish is creamy, satin-y matte.
The lip cream is neither hydrating nor drying on my lips. It tends to bleed at the corners of my lips in hot and humid weather, but stays intact with no issues in cool environment. I suggest lining the lips or just tone down the shade by blotting to avoid bleeding. The creamy formula does not give a chance to accentuate my lip lines.
Longevity: The lip cream is not completely transfer proof but has a good staying power. It usually lasts on me for about 5-6 hours with light snacking and few cups of water. XOXO leaves a mild pink tint behind, hence requires a makeup remover to completely get rid of it at the end of the day.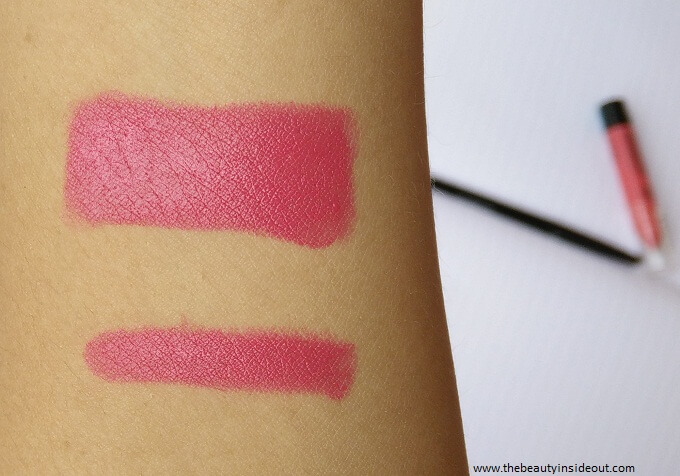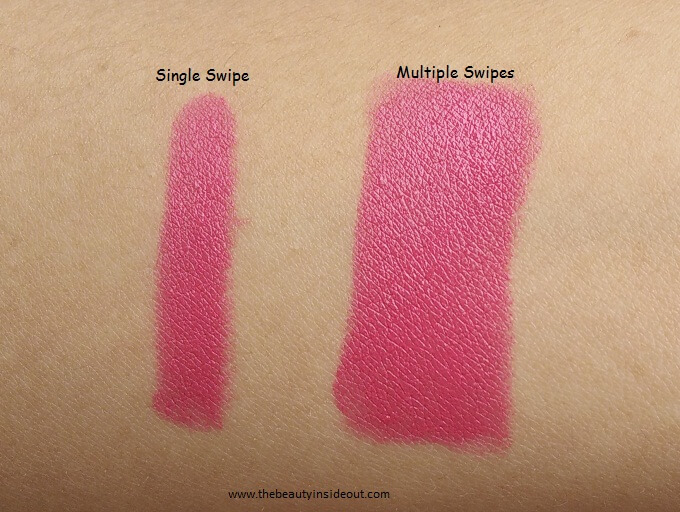 ( Both the images represent the swatches taken in natural day light, but the color came out differently)
Pros:
Bright and bubbly shade.
User friendly, twist up packaging.
Glides smoothly without any pulls and tugs.
Non-drying satin matte finish.
Good pigmentation and staying power.
Cons:
The crayon melts in hot and humid climates.
Rating: 4/5
Recommendation: If your are in for a creamy matte neon, pink lip crayon, then yes I would recommend this Nyx Simply Pink Lip Cream, for it's great in color pay-off and longevity.
I hope you found this review helpful. Have you tried this ? Share your thoughts with us.
Related posts
Until Next Time,
Stay Beautiful♥