As much as I like that professional sharped winged eyeliner on my eyes, I happen to make a peace with the fact that my eyeliner is never going to be equal on the two sides of my eyes or sharp at all. I pray to lord every time I try to do a wing because only he can save me from "wing liner gone wrong and became smoky eye situation". Haha, you think of me being highly dramatic? Probably not. I have shaky hands and anxiety when it comes to eyeliner specifically gel eyeliners. So today I am going to write a review about Maybelline Lasting Drama Gel Eyeliner in the shade Black and if you are interested then keep reading till the end to know my journey.
Product Description:
The Maybelline Lasting Drama Gel Eyeliner is supposed to be on the eyes for 36 hours with being smudge-proof and waterproof. It is best for the classic winged and enriched with Vitamin C, E and Aloe Vera.
Price: 500 INR
Quantity: 2.5 Gram
Availability: Both online and offline
Maybelline Lasting Drama Gel Eyeliner Review:
Packaging: Maybelline Lasting Drama Gel Eyeliner comes in a tiny little pot which has the brand name written on it. On the back, it has the shade number with a batch number which helps us to identify its authenticity. The drama gel eyeliner also comes with a brush which makes it convenient to use without spending extra for the brush. The packaging is good, I guess because it is tiny and takes a little space in my vanity and in case of travelling it can't spill because of the gel formulation.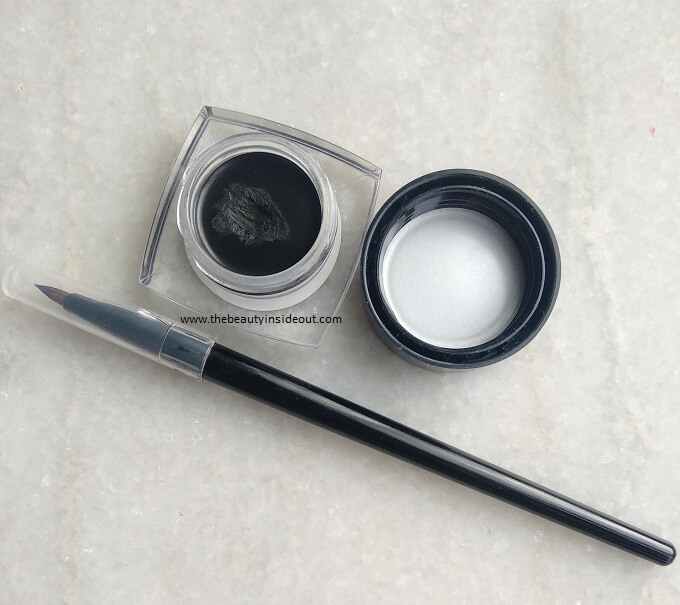 Texture: It has a perfect gel-based texture. It glides on smoothly without tugging and it doesn't sting or make my sensitive eyes watery when applying.
Fragrance: It doesn't have any fragrance in general.
Performance: I take a little product in the brush and swipe off the excess on the side walls of the pot so that when I apply it on my eyelids, it looks even and doesn't crumble off. This eyeliner is truly smudge-proof and water proof. Having said that it fully survived a heavy rainy day and a whole lot of smudging. For the sake of the review, I also placed my eyeliner under the flowing tap water and it didn't go anywhere. You will need a good oil-based cleanser to wash this off because otherwise, it will not wash off at all.
Now coming to the brush it has a good dense structure which can be used to create an everyday thin liner look to creating thick winged eyeliner. The only con is that if you are not a professional like me in the first, you will find it difficult to create a sharp wing because of the structure it has. So let me explain more thoroughly. The brush has a blunt triangular structure which is not the best when it comes to drawing a sharp line. If you have used only a pencil eyeliner in the past you will definitely need practice when using this.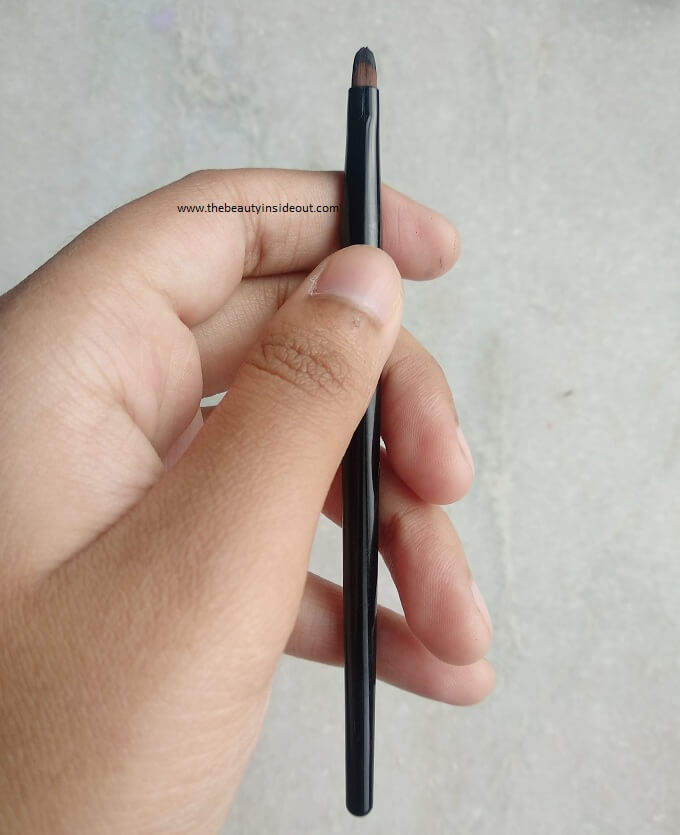 However unlike Mac eyeliner, it comes with a brush and this is more black in texture. The finish is matte. It didn't leave any glossy finish whatsoever. This drama gel eyeliner will go on for ages. It may seem a tiny pot but it took my 3 and half years to end one pot of eyeliner completely and trust me I don't go anywhere without eyeliner and lipstick. Yes there is an another con and that is it can dry pretty quickly if it is kept open for a long time but what I do is turn the pot upside down whenever I use this product because for me to close the product then use it every time takes too much time and patience. And in terms of smoky eye creation, it is an okay product. So that was my review of one of the Top Rated Maybelline Product. Comment down your experience if you have any!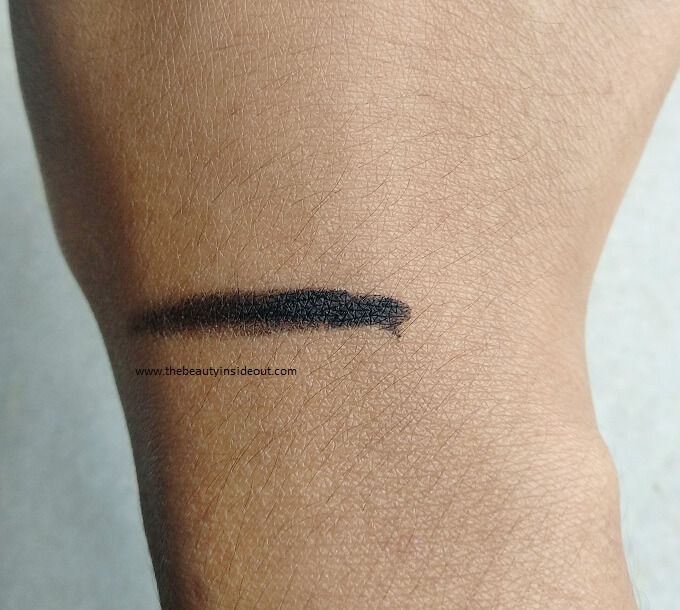 Pros:
Smudge-proof and waterproof.
Matte black finish.
Goes for a really long time.
24 hours staying.
Can do both dramatic and thin eye look.
Comes with a brush.
Availability.
Cons:
Not the best when comes to sharp winged eyeliner
Can dry if kept open in the air for too long.
Rating: 3.5/5
Would I recommend? If you have practice doing wing eyeliners and need a long wearing product then go for this without hesitation.