Suffering from dry and flaky body skin all year round, body lotions are a must-have for me. Moreover most of the soaps and shower gels I use to dry out my skin and I can't skip lathering a moisturizer anyway. Today I'll be sharing my thoughts on my favorite Palmer's Cocoa Butter Formula with Vitamin E Lotion. This lotion always takes a place in my repurchase list, let's see what it has got.
Product Description: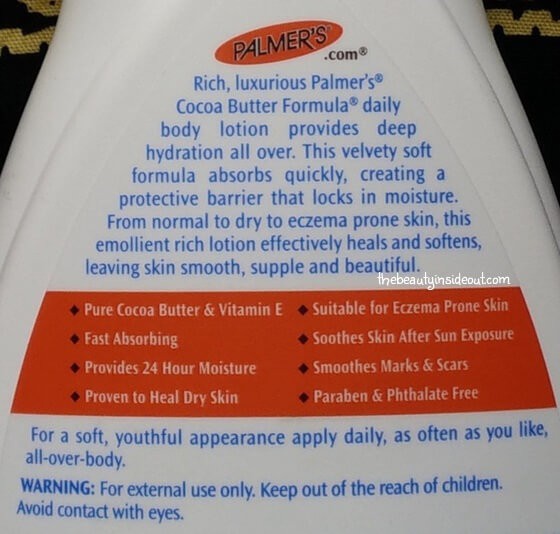 Palmer's Cocoa Butter Lotion Ingredients: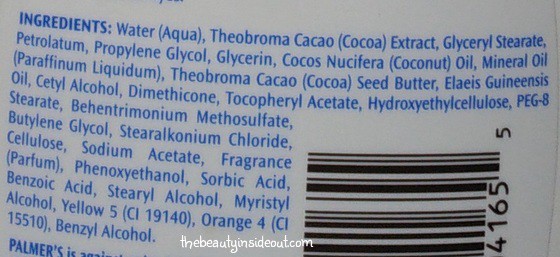 Palmer's Cocoa Butter Lotion Price
Palmer's Cocoa Butter Formula with Vitamin E Lotion Review
The 400 ml lotion that I have comes in a tall plastic bottle with a convenient pump dispenser. I have used smaller quantity bottles too and they didn't have a pump, only a screw cap. The smaller bottles are quite travel-friendly but the one I have isn't. This lotion has the heavenly smell of cocoa which is a little strong. Fragrances are all about preferences so some people might not like them. I personally love it. It's not way too strong for my liking and the smells stay on the skin for long hours. Chocolate lovers will definitely love it.
The lotion is pale yellow in color and has a super-rich creamy consistency that gets absorbed into the skin with little massaging. It immediately moisturizes my overly dry skin with no greasiness or stickiness. I love how it completely sinks into the skin leaving no trace behind. My skin's flakiness and roughness were completely gone and I am always left with soft, smooth, and nourished skin all day long. No reapplication was needed throughout the entire day. With long-term use (this is my fourth bottle), I could see the stretch marks on my thighs slowly becoming invisible. I mean it has not completely vanished. But the skin tone and texture in my stretch mark area have greatly improved. Also keeping my skin moisturized with this lotion helped me prevent further stretch marks. Since I have oily facial skin, I fear that this might be too heavy for my face. So I didn't try it on my face. Dry skin ladies can give it a try on your face too.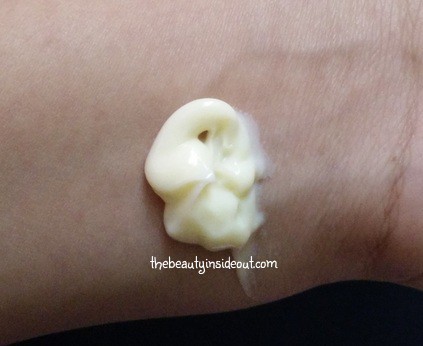 Pros:
Pump dispenser packaging.
Has a heavenly cocoa aroma.
Rich and thick creamy consistency.
Keeps skin soft and supple throughout the day.
Provides intense moisturization.
Heals rough and flaky skin.
Paraben-free.
Cons:
Not for oily skin types.
Contains chemicals.
Rating: 5/5
Overall Palmer's Cocoa Butter Formula with Vitamin E Lotion is an amazing body lotion that will keep your skin soft, smooth and hydrated all day long. My skin loves this lotion too much :)This is one of the Best Body Lotion for Dry Skin. Dry skin ladies definitely give it a try.
That's all about it ladies. As always thanks for reading. I hope you find this review helpful. Let me know which is your best body lotion in the comments section below. See you all in my next post, until then take care,
Stay Beautiful♥