Himalaya Damage Repair Protein Shampoo is yet another family shampoo that my mom had picked up. Though I have my own set of shampoos that I trust, I do try other shampoos for review purposes. So when I saw this lying in the bathroom shelf, I thought let me give it a try. I did not use it for long, just around 5 times in a span of 2 weeks. So my review is purely based on my experience in that time period. I do not know how it works in long terms. Let's begin with the details of the product.
Product Description: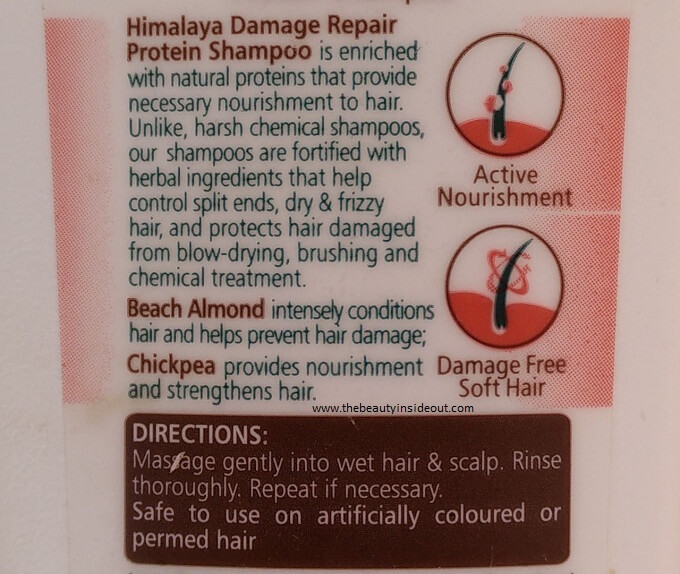 Ingredients: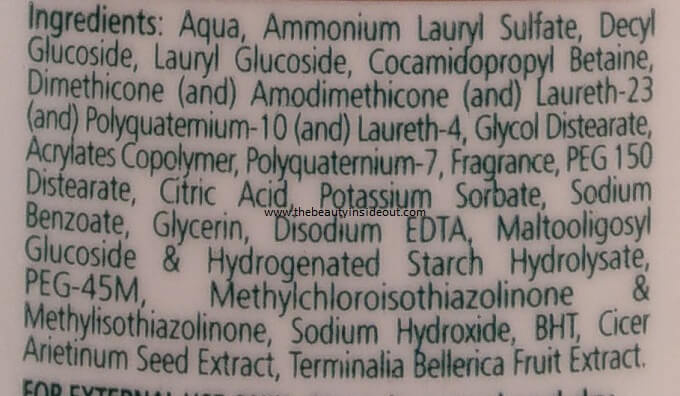 Price: 70 INR for 100ml, 130 INR for 200 ml. Buy HERE.
My take on Himalaya Damage Repair Protein Shampoo:
Himalaya Damage Repair Protein Shampoo comes in the usual Himalaya bottle. A white body with a green flip cap. It has all details on the back side of the bottle. It is sturdy and travel friendly. Still I would recommend to cello tape the flip cap to avoid accidental opening of the cap, in case you want to travel with it. In all, a decent packaging with no major issues.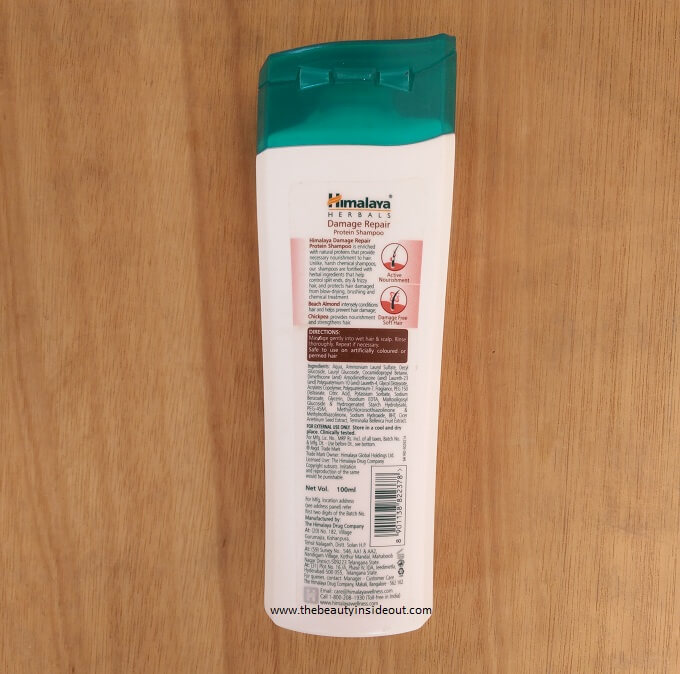 The shampoo is pearly white with an easy to work medium consistency. One would not at all be bothered with its scent. Its faint, herbal and pleasing.
I have the habit of oiling my hair. So I required more than the usual amount of shampoo to completely remove the oils. It lathers moderately and rinses off easily. The cleansing ability is not that great, I would say its decent. I did not see it working for dandruff. It is not a dandruff shampoo though!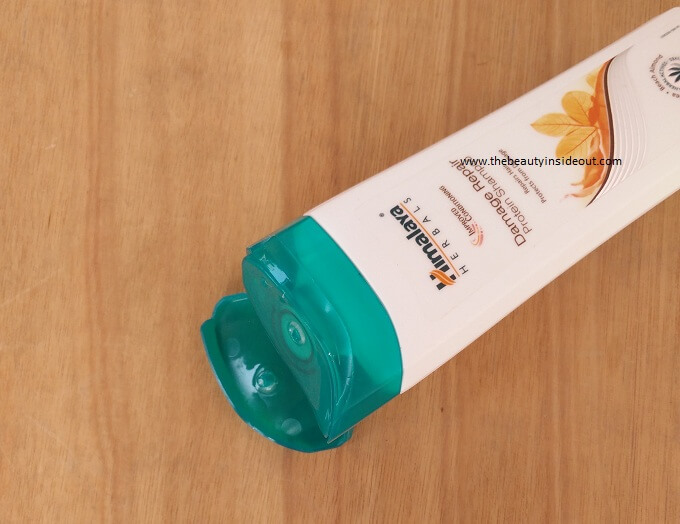 The shampoo is mainly targeted towards repairing split ends, dry, frizzy, chemical treated and damaged hair. I do not have any of those problems except dryness. I do not even have split ends as I trim them often. The shampoo did repair my dry hair. I've seen many people saying that this shampoo is drying. But surprisingly I found this to be nourishing. My scalp and lengths were nourished and not at all dull and dry. I could skip a conditioner post washing as my ends weren't that dry either.
Every time I use this shampoo, the first day of wash, my hair feels soft, smooth and with a tiny bit of bounce. But the second day my hair goes totally flat and limp. I have straight thin hair, so I don't particularly like shampoos that weigh down my hair.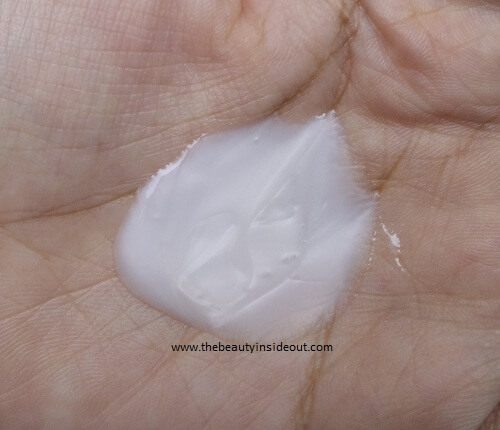 Overall, I found the Himalaya Damage Repair Protein Shampoo to be an average shampoo. It imparts shine and smoothness, but weighs down my hair which I didn't like.
Pros:
Affordable
Nice consistency.
Faint fragrance.
SLS and Parabens free formula.
Imparts shine and smoothness.
Nourishes the scalp.
Treats dull and dry hair.
Cons:
Though herbal, not completely chemical free.
Requires more quantity for each wash.
Weighs down my hair.
Rating: 2.5/5
Would I recommend? No, its an average shampoo and does not provide great results.
Looking for other shampoos