GlamEgo is quite popular for being one of India's leading subscription box. While surfing through glamego.com, I happened to see the list of products for the Glamego March 2018 Box. And without any second thoughts, I placed an order for it. So here is the unboxing of Glamego Box for the month of March.
This time the box comes with a magnetic lock which makes the box much reusable as a storage box. Additional Plus! isn't it? The box has a Phrase 'Girl Boss ' on top which just adds up beauty to the box. This is the Anniversary Edition of Glamego box, so they have come up with exclusively amazing products.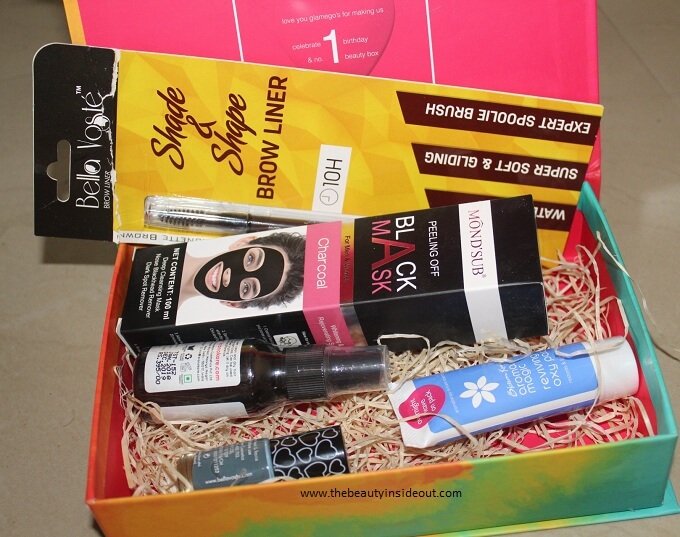 Products inside the Glamego March 2018 Box:
Mond'Sub Peeling Off Black Mask – Rs 1000
Kronokare Pollu-Stop Hair- Rs 395
Aroma Magic Reviving Oxy Pack – Rs.90
Bella Voste Eye Make-up – Rs 399
Bella Voste Nail paint – Rs 149
Mond'Sub Peeling Off Black Mask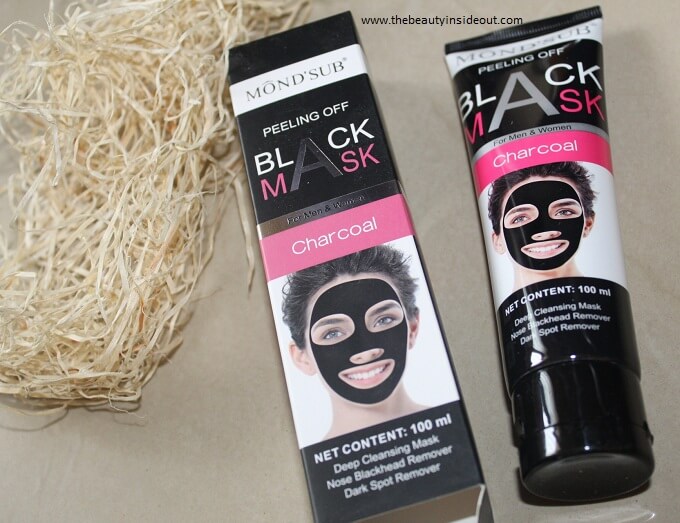 Its mentioned that this product has been launched in India for the first time. This is a Peeling off Black Mask meant for both men and women to make skin clear from all impurities. It is a full sized product. The product contains Volcanic Mud and Charcoal Powder as the main ingredients.
How to Use: Cleanse your face and use a warm towel to open up the pores. Gently apply the mask on the nose, chin, and forehead. Allow the mask to sit on for 20 minutes and rinse off with clean water. Avoid eyes, hair and hairline areas.
My Experience: As soon as I got the box, out of curiosity and off-late obsession with charcoal I tried the peel off mask on my nose. I would say it did work well, as in to cleanse and remove blackheads. It did pull away whiteheads, blackheads and other impurities from the skin. I would rate this as a decent product.
Don't forget to do a patch test before you use for the whole face, especially those with sensitive skin .
Kronokare Pollu-Stop Hair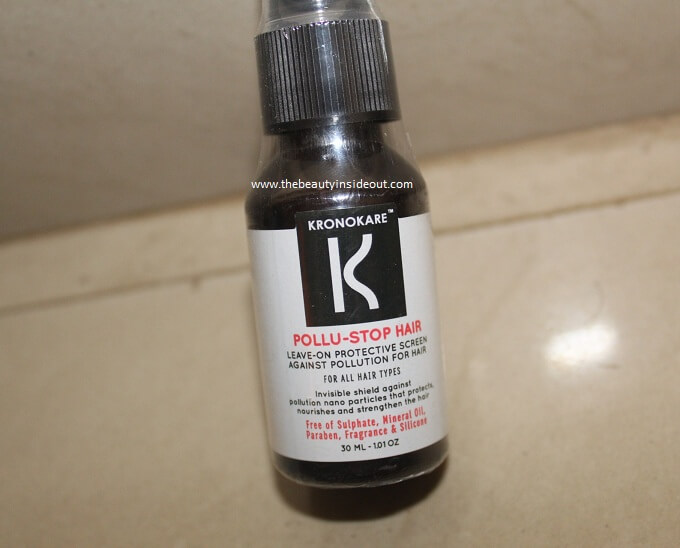 This is a hairspray that saves your hair from pollution. The product quantity is 30 ml. It's a leave-on protective screen against pollution for hair. It's suitable for all hair types. The superb thing about this product is its free of Sulphate, Mineral Oil, Paraben, Fragrance and Silicones.
How to use: Spray directly over clean and dry hair before being exposed to pollution. Also can be used before ironing /heat styling your hair. Let it dry on its own, wait a minute to feel the difference.
I haven't tried it yet, but very much excited to try this.
Aroma Magic Reviving Oxy Pack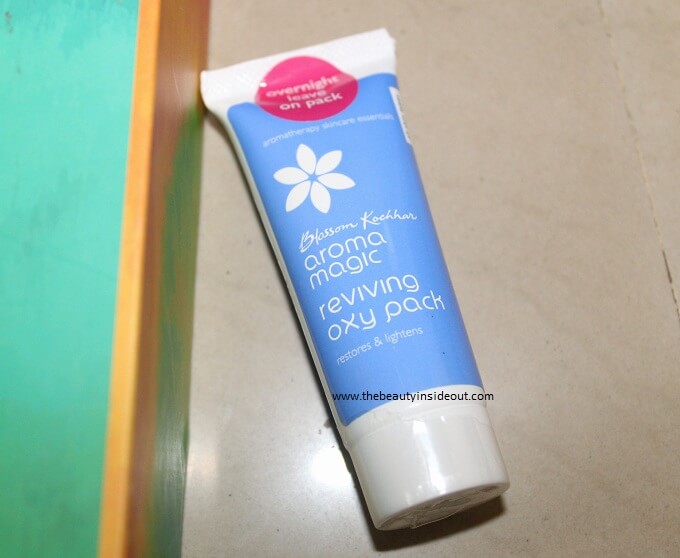 This Aroma Magic Reviving Oxy Pack is an overnight leave on pack. Aroma magic is one such brand that has been recently becoming quite familiar for their organic skin care products that are free of harmful chemicals.
Aroma Magic Oxy Pack contains some really nice ingredients including Aloe Vera, White Lotus, Grapefruit Extract, Witch Hazel and Lavender Essential Oil. It also has oxygen molecules that instantly detoxifies clogged skin and energize it. It can be used on all skin types. The product quantity I received is 20g, kind of sample sized product.
Usage Directions: Apply a layer evenly on face and neck , leave on for 15-20 minutes. Wipe or rinse off with water.
The product seems to be very promising and I am excited to try some oxygen pack for the first time. But the only factor is that its mentioned as an overnight leave on pack but its instructed to leave on for 15 minutes in instructions. Quite confused as how to use this 😛
Bella Voste Eye Makeup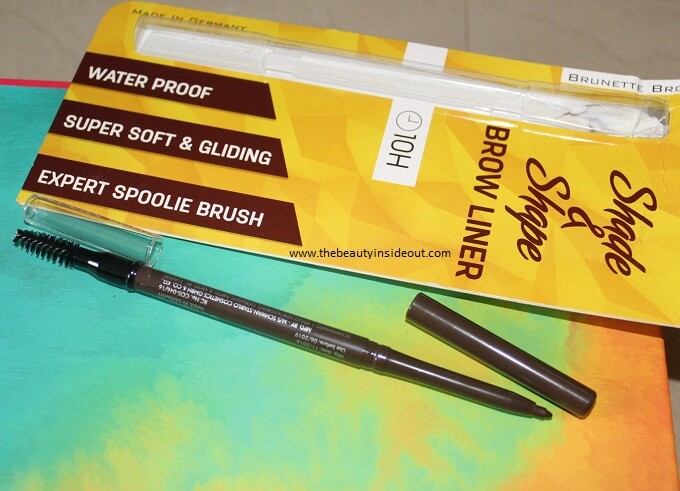 Bella Voste is a beauty product range made in Germany / Formulated in Italy.
This month you can get to choose your choice of Makeup from the below :
Black Liquid Eyeliner
Black Mascara
Brown Brow Liner
Black Gel Liner
I chose the Brown Brow Liner. The product has an expert spoole brush on one side and brown pencil on the other side. The liner is waterproof, smudge proof, dermatologically tested and preservative free.
The liner is super soft, gliding and a very pigmented brown shade. The brows can be filled by drawing short strokes in the direction of your normal hair growth.
Bella Voste Nail Paint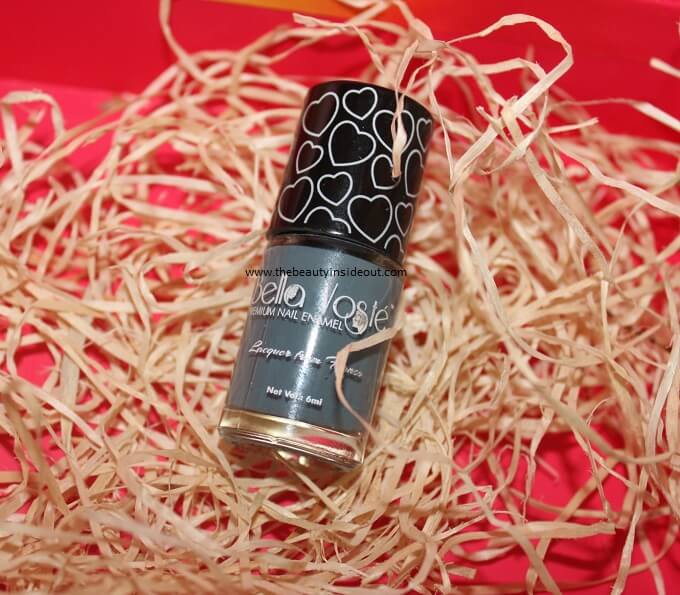 Glamego usually gives 4 products every month, But as this is their anniversary edition, they have provided this nail paint as their birthday return gift. Who doesn't love return gift !!  I got the shade 623. It comes in cute round sized bottles as like other high-end range of nail paints. I have read great things about Bella Voste range of products, so hoping this also to be good.
Here comes the end of this unboxing, will soon write up a detailed review of these products if I like these and if they lived up to their claims. I got all products which I wanted to try recently in a single box for just Rs.399. So it's absolutely win win for me !! If you like the products and excited to try this, just go grab your Glamego March 2018 Box right now !!!!
Guest Author: Abirami Gunasekar